SUPPORT LOCAL RESTAURANTS ON OYSTERS ROCKEFELLER DAY (OYSTERS OPTIONAL)!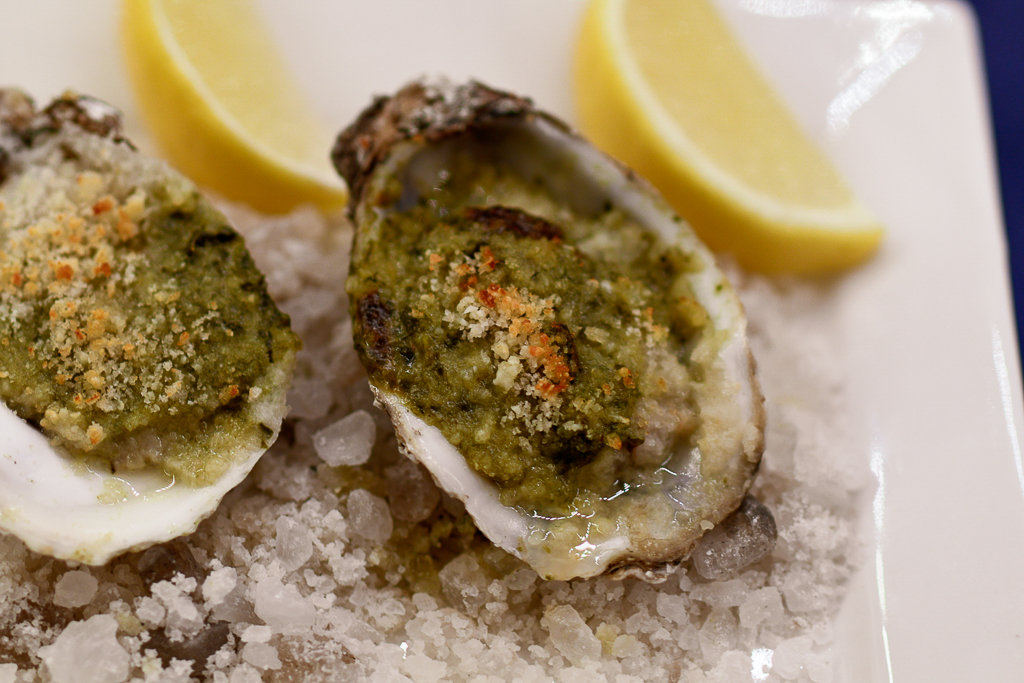 National Oysters Rockefeller Day is January 10. And we started planning this celebration as a jovial nod to the dish, about which I honestly really knew very little. But after researching a bit of its history, I realize this day is actually about a lot more. It's bigger than just plate of oysters delightfully broiled with spinach and cheese, artfully arranged on top of rock salt, and garnished with lemon wedges. It's about classic American dishes whose origins can be traced to the kitchens of family run restaurants around the U.S. And those dishes are in real danger.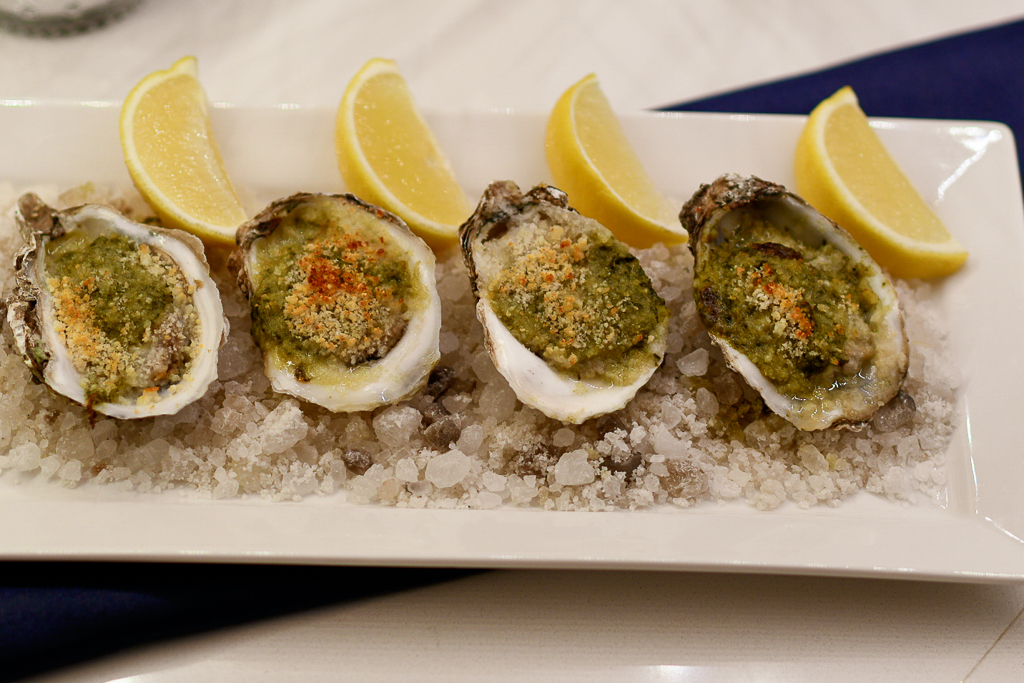 Independent restaurants need our help now more than ever. Without them, we could miss out on the future creation of some really great and quintessential American fare. Peruse this list published by The Daily Meal of "The 101 Most Iconic Restaurant Dishes in America." On it, you'll find classic staples which have been imitated and recreated in kitchens around the globe. Household names and regional pride points such as Eggs Benedict, the Hot Brown, Tuna Tartare, and the Jucy Lucy, are just a few of the items on the list. But without family-run, independent restaurants, the creation of these dishes and their storied histories will fade away. Or, worse, they will not even have the chance to be made!
A BIT OF HISTORY …
In 1899, Oysters Rockefeller was "invented" at the world famous Antoine's, located within the French Quarter of New Orleans. According to their website, "established in 1840, Antoine's is the country's oldest family-run restaurant." It goes on to state that the restaurant has survived " … through some of the nation's most difficult times, including the Prohibition era and World War II." Undoubtedly, they will soon add the COVID-19 pandemic to that list.
Jules Alciatore, son of the restaurant's founder Antoine Alciatore, perfected the art of cooking oysters and created the dish known as Oysters Rockefeller. According to legend, a patron exclaimed with after eating the dish, "Why, this is as rich as Rockefeller!" And the name was born.
SHOPPING LOCAL …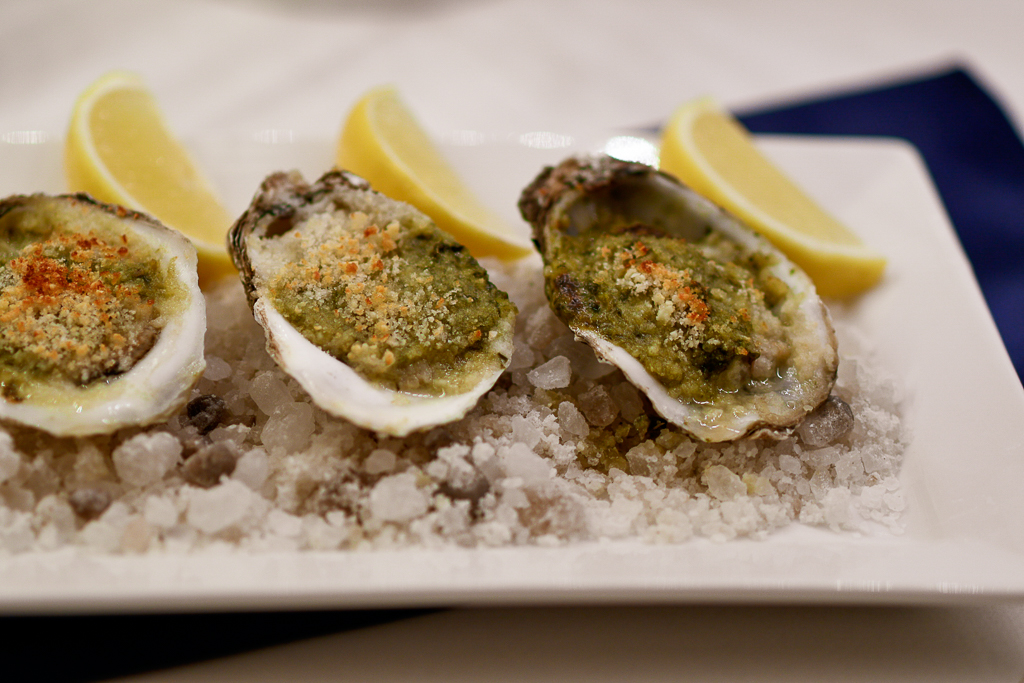 Luckily for us, Olive + Oak, consistently named one of the top restaurants in St. Louis (and run by some seriously awesome people), is within walking distance of our house. Even more serendipitous is the fact they have Oysters Rockefeller as a standard menu item. Despite having eating there dozens of times, I've never even thought about ordering the dish.
Why? Truth be told, I don't like raw oysters. And it's not because they are raw. I absolutely love sushi and could eat it daily. It's the texture of oysters. My only word for them is "ick." Sophisticated, right? But National Oysters Rockefeller Day is only once a year. And I'm determined to celebrate it, as well as support a local restaurant.
Plus, picking up Oysters Rockefeller curbside seems a heck of a lot easier than making them from scratch on a cold January night. But if you insist (or you don't have a good option nearby) here is a recipe that claims to be the closest you'll find to the original Antoine's creation:
OYSTERS ROCKEFELLER RECIPE
36 fresh live oysters on the half shell
6 tablespoons butter
6 tablespoons fresh spinach leaves, finely minced
3 tablespoons onion, finely minced
3 tablespoons parsley, finely minced
5 tablespoons bread crumbs, homemade
Tabasco sauce, to taste
1/2 teaspoon Herbsaint
1/2 teaspoon salt
Rock salt
Lemon wedges for garnish
Using an oyster knife, pry open the oyster shells, then remove the oysters. Discard the top shells; scrub and dry the bottom shells.  Drain the oysters, reserving the oyster liquor.
In a large saucepan, melt the butter; add spinach, onion, parsley, bread crumbs, Tabasco Sauce, Herbsaint, and salt.  Cook, stirring constantly, for 15 minutes.  Remove from heat.  Press the spinach mixture through a sieve or food mill; let cool.  Mixture may be made ahead of time and refrigerated until ready to use.
Preheat oven broiler. Line an ovenproof plate or platter with a layer of rock salt about 1-inch deep (moisten the salt very slightly). Set oysters in the rock salt, making sure they are level.
Place a little of the reserved oyster liquor on each oyster. Spoon an equal amount of the prepared spinach mixture over each oyster and spread to the rim of the shell.
Broil approximately 5 minutes or until the edges of the oysters have curled and the topping is bubbling. Watch carefully. Garnish the plates or platter with the parsley sprigs and the lemon wedges. Serve immediately. (Recipe courtesy: Cooking America)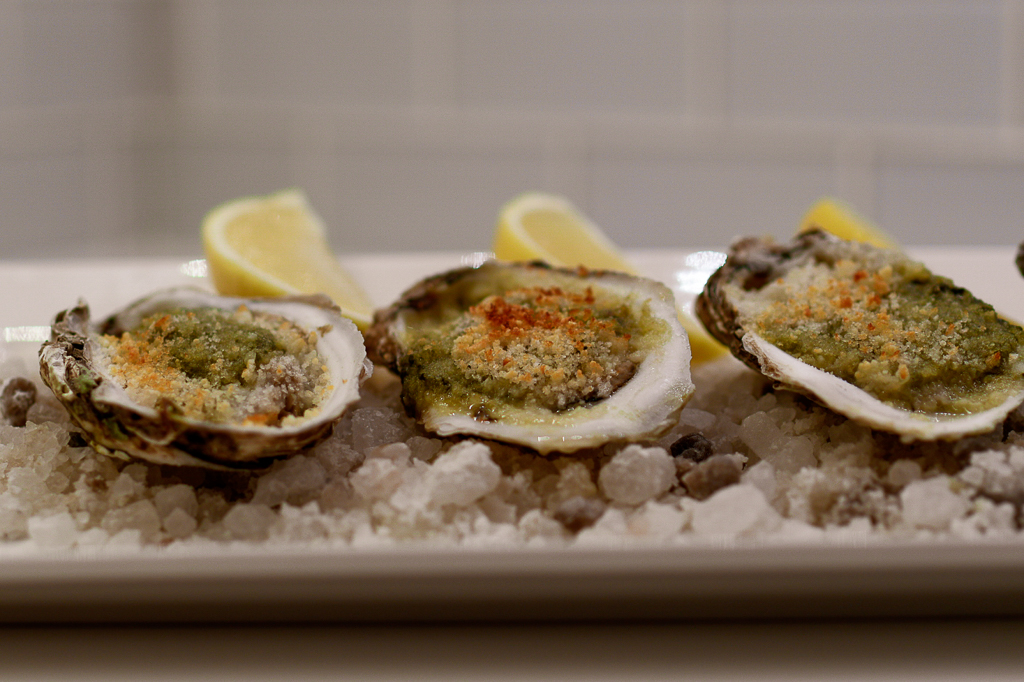 IN CONCLUSION …
Come to find out, I actually like Oysters Rockefeller! The broiling of the oysters changes their texture dramatically. And the addition of bread crumbs, butter and spinach makes everything tastier in my book. By celebrating this day, I expanded my palate and discovered something new … which is what this blog is all about! Plus, we supported one of our favorite local restaurants. Truly, a win-win situation!
Looking for another, somewhat indulgent adventure in eating, check out Everything You Need to Know for a Caviar Tasting, in honor of National Caviar Day, July 18!