It's dry. It's dirty. It's perfect. It's the Martini. And it's no surprise, it has its very own day, June 19. Let's celebrate with a great happy hour!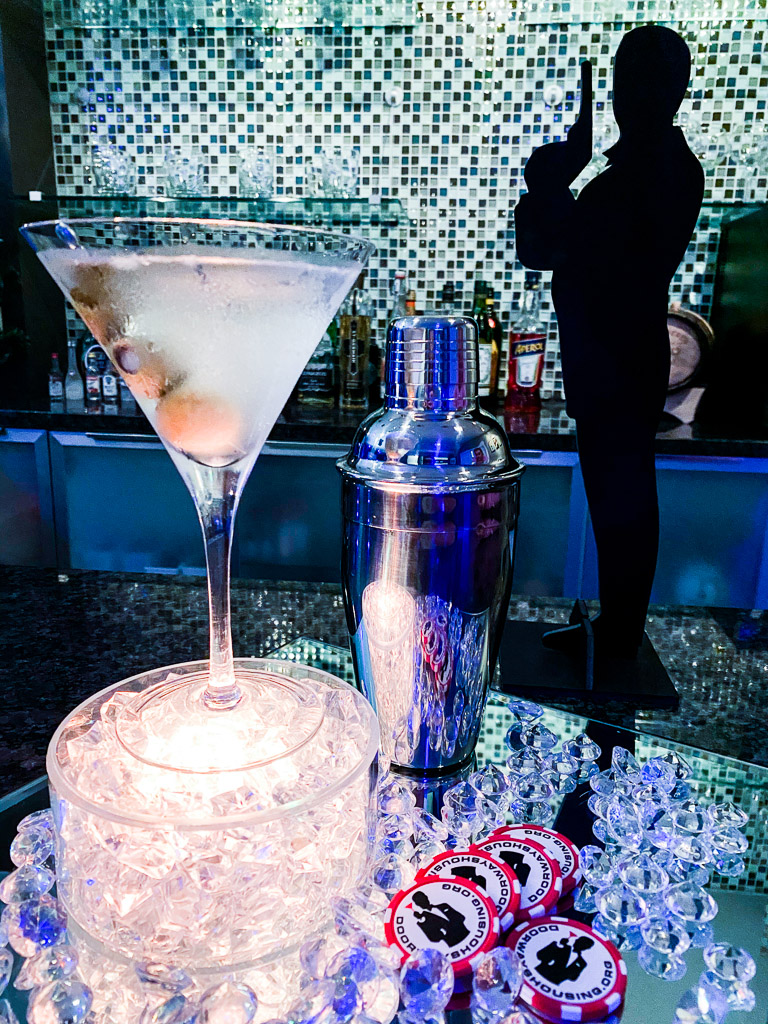 It's the simplest of drinks, yet can be the most complex. It can be shaken. It can be stirred. And it can be shaken, not stirred. Called "the elixir of quietude," it's a perennial choice for some of the most sophisticated and discerning palates across the globe, the likes of whom include James Bond.
And why not? It's dry. It's dirty. It's perfect. It's the Martini. And it's no surprise, it has its very own day, June 19. So let's all gently raise our iconic triangular shaped glasses, knowingly nod, and celebrate everything that is National Martini Day! And, as if it was even possible, here are three ways to make the day even better:
THE PERFECT RECIPE … THE VESPAR MARTINI!
Sometimes the best drink recipes are the most simple. This martini is no exception. It's the perfect way to end the week in true Bond style. Cheers!
Ice
3 ounces gin
1 ounce vodka
1/2 ounce Lillet Blanc
3 blue cheese-stuffed olives, skewered on a pick
Fill a cocktail shaker with ice. Add the gin, vodka and Lillet Blanc. Shake well and strain into a chilled martini glass. Garnish with the stuffed olives. (Recipe courtesy: Food and Wine)
THE PERFECT PLAY LIST
Nobody does it better! And that lyric certainly rings true when it comes to movie soundtracks from the James Bond series. It begins with the iconic James Bond Theme and only gets better from there! The title songs from each of the films are timeless classics And the artists who have sung them include some of the biggest names of all time in the music industry.
From Carly Simon to Madonna, Louis Armstrong, Gladys Knight, Paul McCartney, Duran Duran, and now, Billie Eilish, it's truly an impressive collection of talent. The James Bond Essentials on iTunes contains more than 25 songs and an hour and a half of music that will certainly set the evening's mood!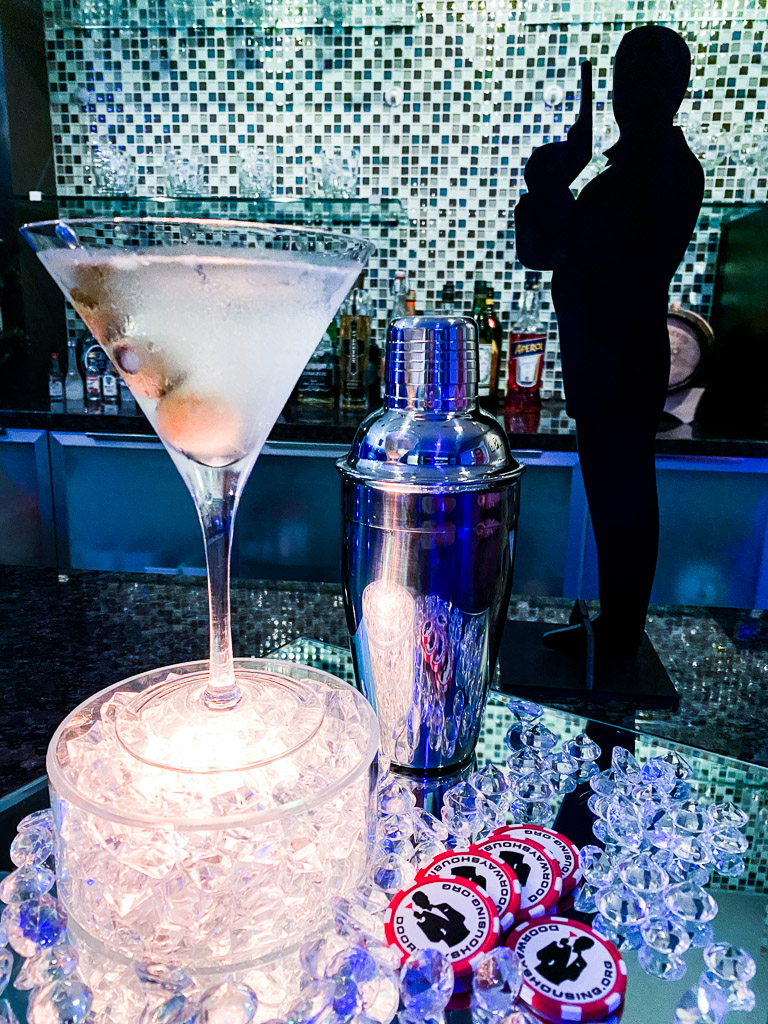 THE PERFECT WATCH LIST
Talk about a great series to binge! There are 26 movies within the James Bond collection. Here are all 26 films ranked by Rotten Tomatoes and their infamous Tomatometer. It may not surprise you (SPOILER ALERT) that Goldfinger is resoundingly the fan favorite. And it's so appropriate, as it contains one of series most famous lines, "A Martini. Shaken, not stirred."
As we await the highly anticipated release of No Time to Die, the next film in the Bond series (currently scheduled for November 12, 2020 in the U.K. and November 20, 2020 in the U.S.), we'll have to get by viewing the trailer, re-watching the classics, listening to our favorite themes, and drinking martinis (shaken, not stirred … of course!) Cheers!