A SNOW COCKTAIL RECIPE MADE WITH ACTUAL, REAL SNOW THAT YOU WILL LOVE!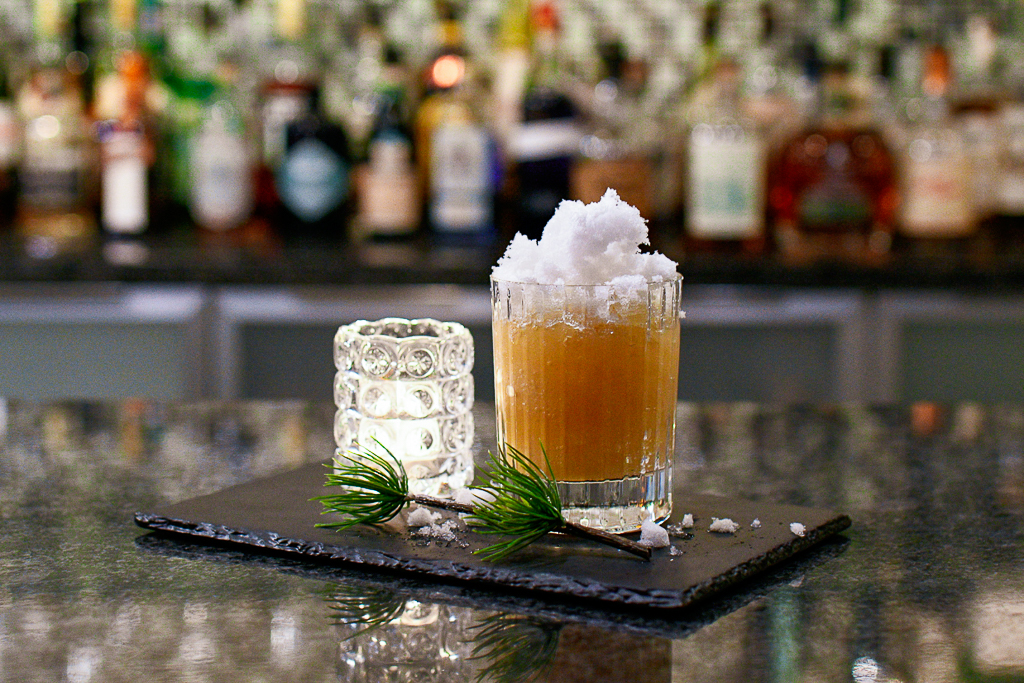 This snow cocktail recipe is the perfect spin on a traditional Manhattan, with a snowy twist. It's a Snowman-hattan!
Doesn't a cocktail made with snow sound simply delightful?
Somehow I'd never actually thought of this concept until Mother Nature kept dumping the powdery white stuff on us earlier this week.
In trying to make the best of our snowy situation, I began googling ways to make the snow that we now found ourselves knee deep in serve a purpose … because it wasn't going away any time soon.
A few minutes into my quest, lightening struck!
CAN YOU USE SNOW IN COCKTAILS?
Come to find out, the answer is yes!
"It is well known amongst snow chemists that fresh Arctic snow goes very well with 15-year-old single malt whisky," according to John Pomeroy, a researcher who studies water resources and climate change at the University of Saskatchewan.
John seems like a really smart guy!
But it does make sense …
When temperatures are bitter cold, we find ourselves drawn to bourbons and whiskeys.
So I set out to discover the perfect snow cocktail recipe!
What could be better than a Snowman-hattan!
It's the perfect spin on a traditional Manhattan, with a snowy twist.
And it's absolutely the best cocktail to sip on at the end of a snowy day.
This snow cocktail recipe with a clever name is really fantastic.
It contains a few simple ingredients including a homemade ginger syrup that's super easy to make, as well as orange juice.
And it actually gets better as the snow melts down.
It's perfect to snip as you sit next to the fire, stare out the window at winter sky and watch the flakes fall.
Because you may want a second and you'll need that extra snow!
Cheers!
THE SNOWMAN-HATTAN … THE PERFECT SNOW COCKTAIL RECIPE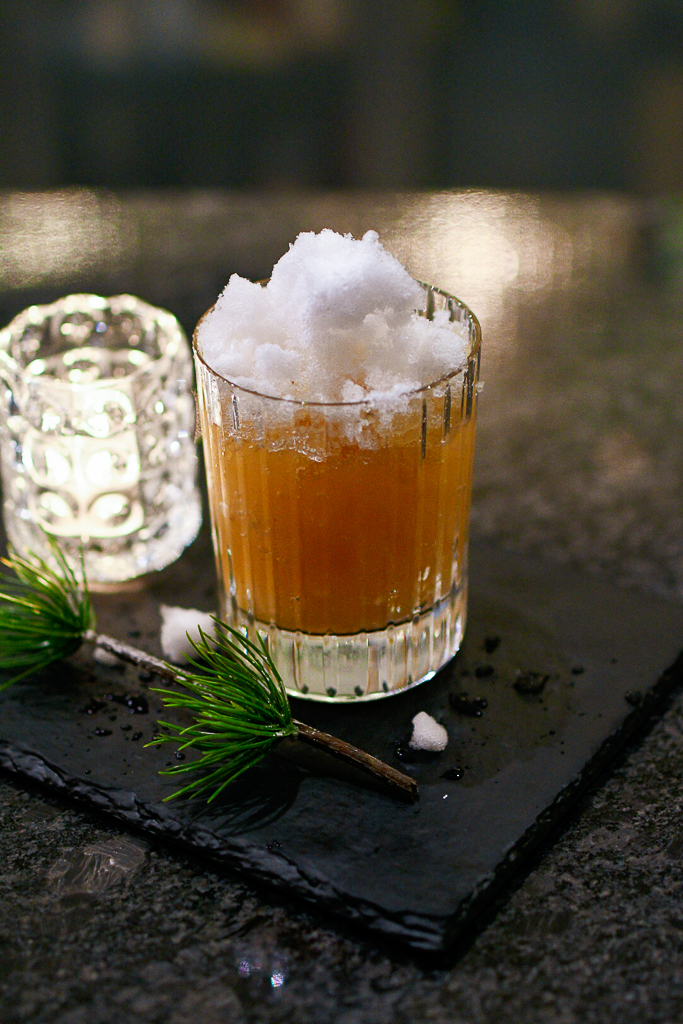 INGREDIENTS:
2 ounces bourbon or rye whiskey
1 ounce triple sec
3 tablespoons homemade ginger syrup (see recipe below)
3 ounces fresh orange juice
Fresh snow
Combine the whiskey, triple sec, ginger syrup, and orange juice.
Fill a glass with fresh snow and pour the cocktail over it.
HOW TO MAKE THE GINGER SYRUP: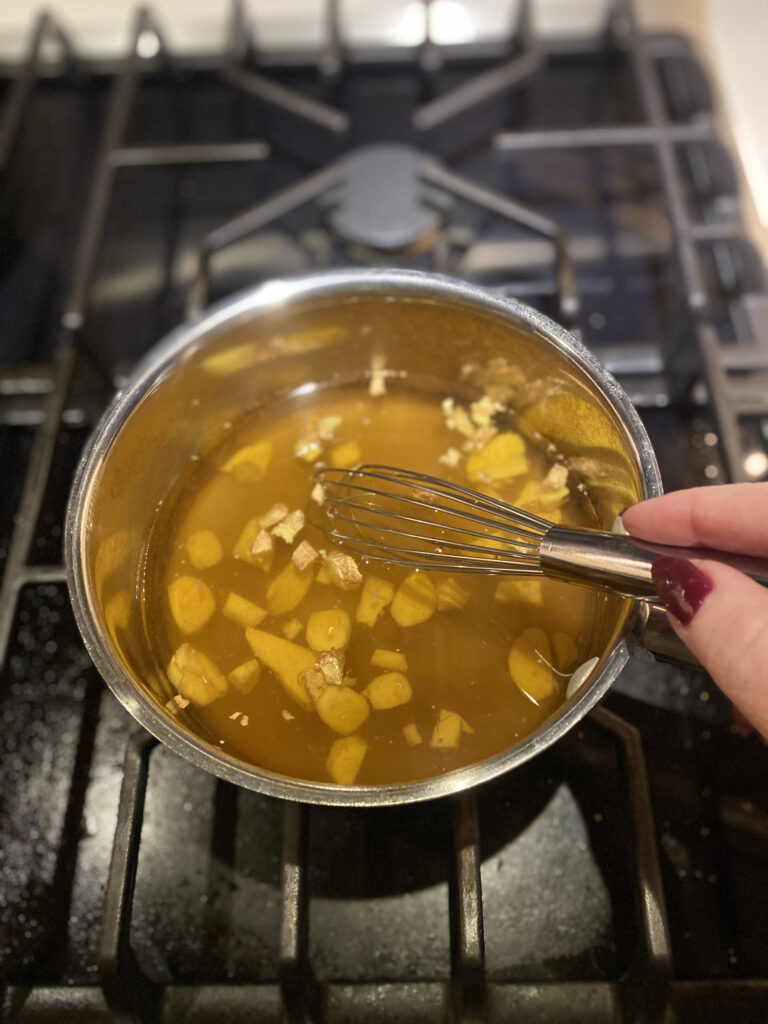 INGREDIENTS:
Thinly sliced peeled fresh ginger, 1/2 cup
1/2 cup granulated sugar
Firmly packed light brown sugar, 1/4 cup
1 1/2 cups water
Pure vanilla extract, 1/4 teaspoon
In a small sauce pan, combine ginger, sugar, brown sugar and water.
Bring to a boil. Simmer for about 15 minutes, until the syrup reduces to about one cup.
Remove from the heat and stir in the vanilla. Let steep until cool and strain.
Makes one cup of syrup, enough for several cocktails, and can be refrigerated for up to a week.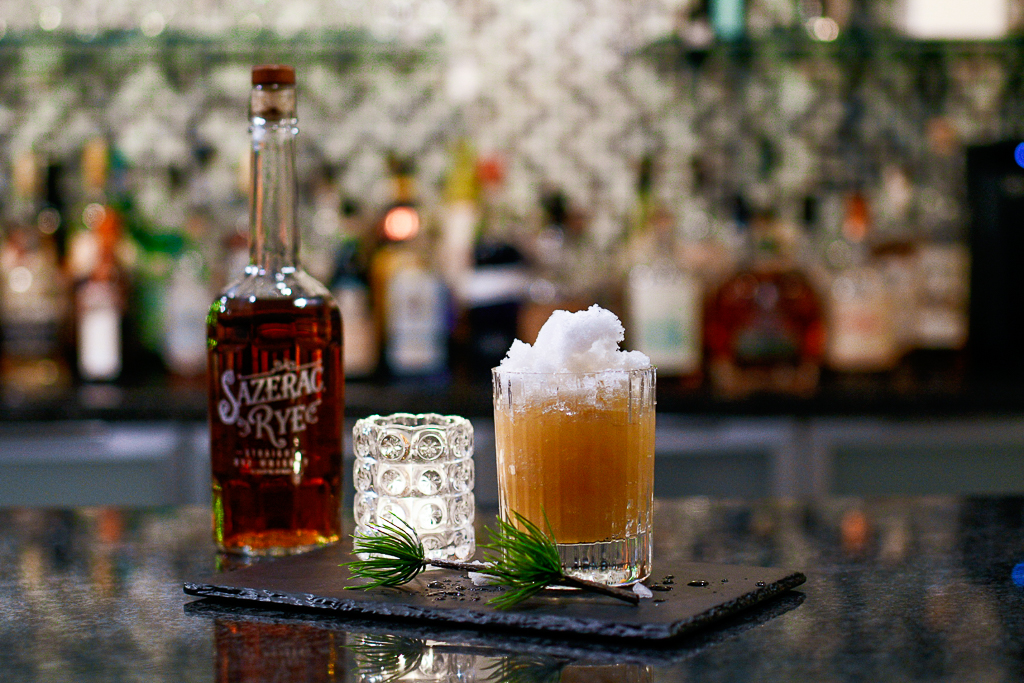 Did you try this snow cocktail recipe? Share it on Instagram with the hashtag #makeeverydayanevent and tag @makeeverydayanevent!
Looking for other fun snow day ideas? Here are a few that I know you'll love:
Snow Ice Cream is Easy to Make and Really Delicious!
The Best Cranberry Almond Biscotti Recipe that is Perfect on a Cold Winter Morning
The Best DIY Hot Tea Bombs Recipe
Cheese Fondue at Home is a Great Dinner Idea and a Fun Evening