AN ELEVATED GRILLED CHEESE SANDWICH YOU HAVE TO TRY …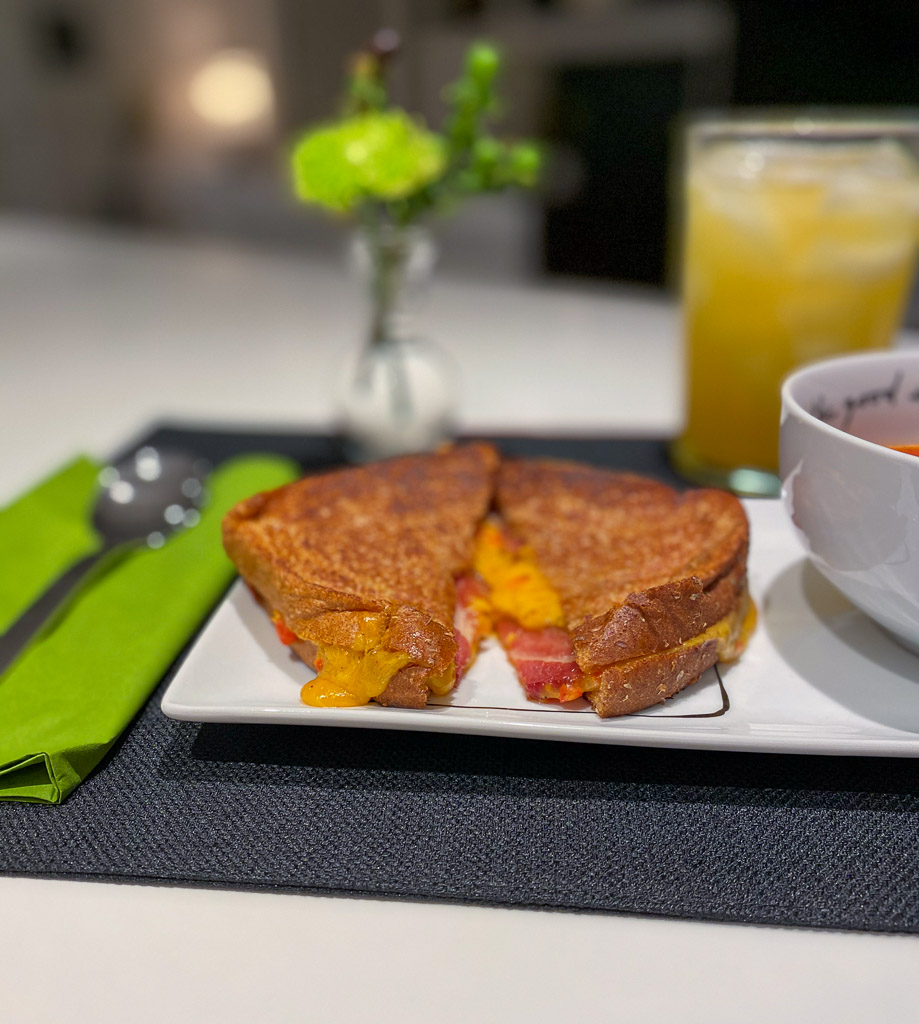 Two words, school lunch. When you hear them, where does your mind immediately wander? Likely to a vision of a grilled cheese sandwich paired with a bowl of tomato soup. And possibly to the memory of an older lady, with a pleasant smile and a hair net, who served you said lunch on a plastic tray. Those were the days.
While a staple of childhood in America, I doubt anyone would consider a grilled cheese to be their favorite, go-to meal as an adult. Or even worthy of its own special day, much less a whole entire month. But that's where you'd be wrong. Welcome to National Grilled Cheese Sandwich Day on April 12, part of a wider and lesser-known celebration that proclaims April as National Grilled Cheese Month.
If you google, "how to make the perfect grilled cheese" you get approximately 119 million results. So don't do it. No matter how bored you might be right now, just trust that we've found a recipe that may not be perfect, but it is certainly damn good. And it even offers a nod to two of Matt's favorite things: The Masters and bourbon. So again, while this recipe may not be 100 percent perfection, it's definitely perfect for him. And likely you too! Enjoy!
PRO TIP: Be creative with your place settings! We found this adorable soup bowl and sandwich plate set at Macy's. It adds a bit of style and pizzazz to this simple dinner. Treat yourself!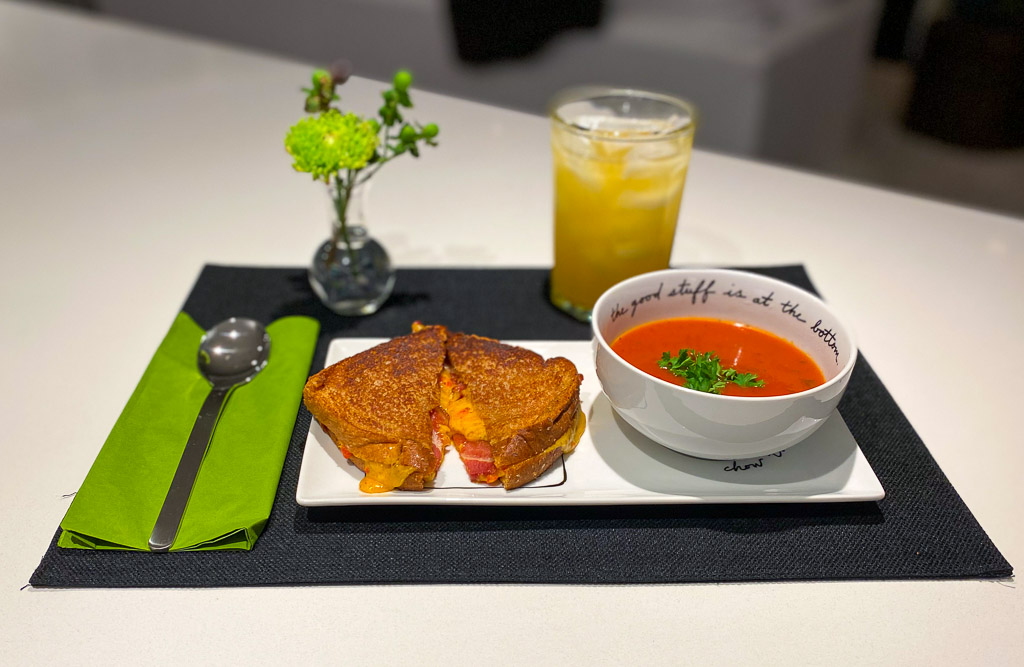 There are two steps to make this sandwich, both equally easy. The first step is to make a Farmhouse Pimento Spread, which is really good on its own and reminiscent of the famed pimento cheese sandwiches served at The Masters.
FARMHOUSE PIMENTO SPREAD
8 ounces block sharp cheddar cheese, grated
8 ounces shredded mild cheddar cheese
1/3 cup Stonewall Kitchen Farmhouse Mayo
4 oz jar pimentos, drained and finely diced
½ teaspoon garlic powder
½ teaspoon salt
¼ teaspoon paprika
¼ teaspoon ground pepper
Combine all ingredients and mix well. Refrigerate at least 1 hour before serving. (Recipe courtesy of Stonewall Kitchen).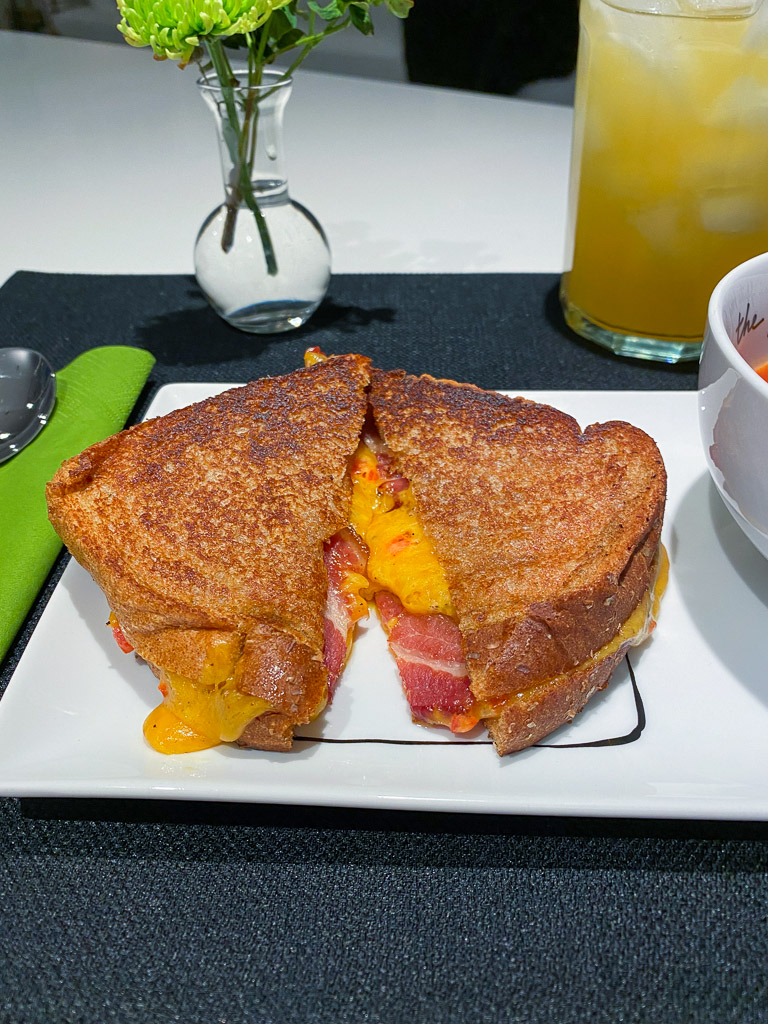 BOURBON BACON GRILLED CHEESE
8 slices crusty bread
1/4 – 1/2 cup Stonewall Kitchen Bourbon Bacon Jam
One cup Farmhouse Pimento Spread
8 slices bacon, cooked
2-4 Tbsp. unsalted butter
Generously spread the Bourbon Bacon Jam over four slices of bread and Farmhouse Pimento spread over the remaining four slices. Top Pimento spread with two slices of cooked bacon. Place the slices covered in jam on top of the slices covered with Pimento spread to create four sandwiches. In a saute pan over medium heat, add 1-2 Tablespoons of butter. Once melted add the sandwiches. Grill sandwiches over medium heat until golden brown. Remove from pan, add additional 1-2 Tablespoons of butter and flip sandwiches to brown the other side until cheese has melted. (Recipe courtesy of Stonewall Kitchen).