EASY HALLOWEEN DESSERT IDEAS THAT ARE ALSO ADORABLE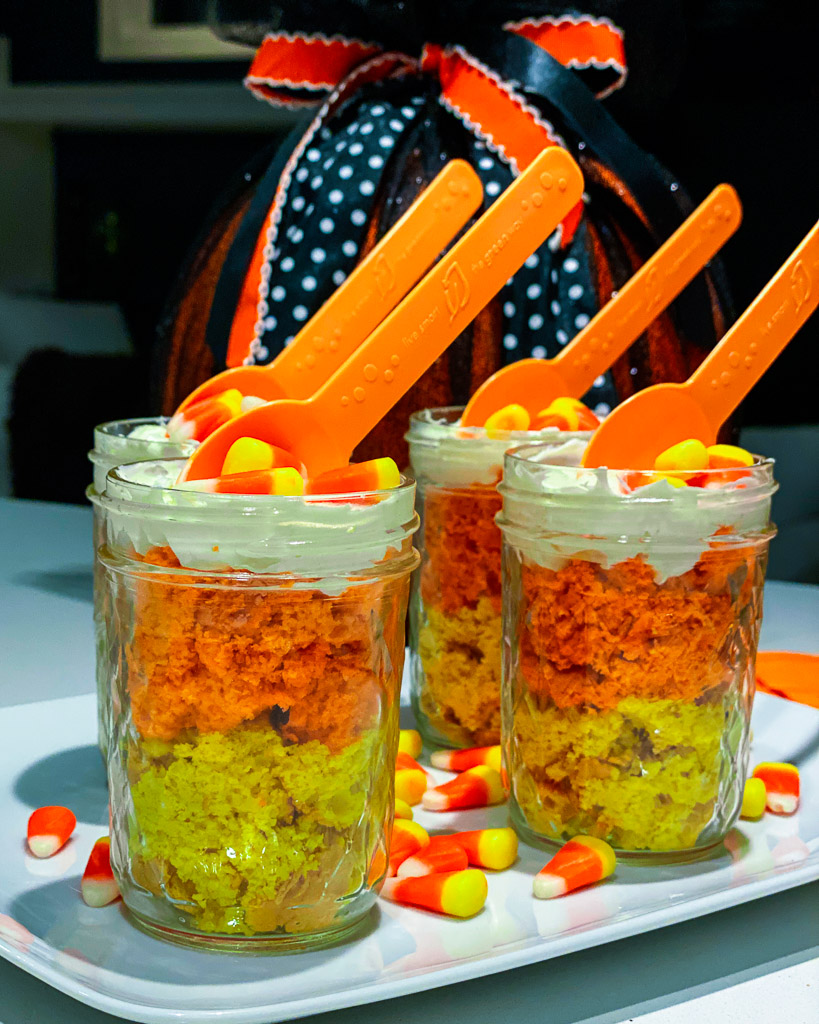 These easy Halloween dessert ideas are perfect as you carve pumpkins, make costumes or gather the family together to watch scary movies.
In honor of National Dessert Day on October 14, we decided to befriend the most hated candy in the U.S.
And in the process, we discovered a candy corn recipe that you're going to love.
We gave the least popular Halloween candy in the U.S. a bit of an extreme, delicious makeover.
All of the cuteness, none of the disdain.
We think these candy corn cake trifles are the best candy corn recipe ever!
They are adorable, fun and taste like cake … because they are cake.
Plus the mason jars make them easy to serve and totally on trend for the germ-conscious era in which we're currently living.
Here's everything you need to know to make these festive "candy corn" treats which are one of our favorite, easy Halloween dessert recipes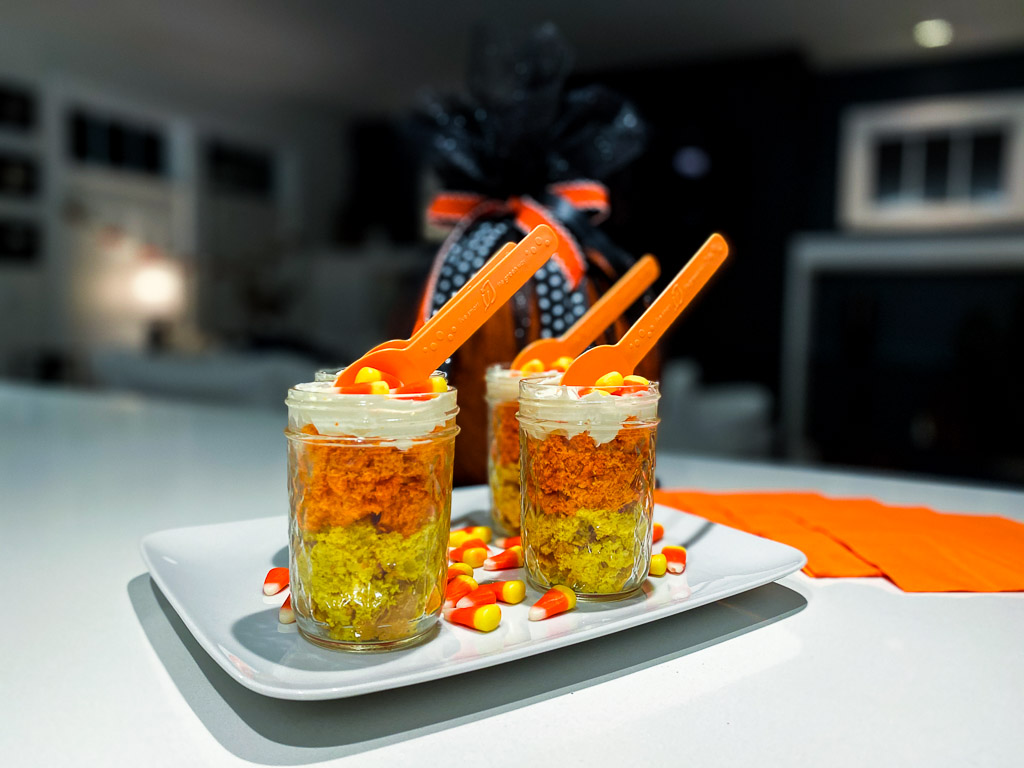 These Halloween mugs are inexpensive, easy to make and simply darling.
Their large size makes them perfect for a variety of seasonal fall options such as hot cocoa, soup (or chili), coffee, ice cream, and, of course, mug cakes!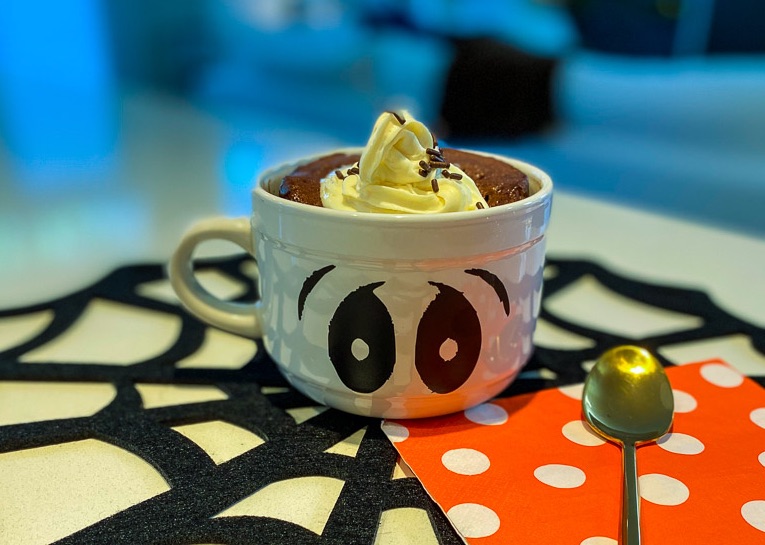 Mug cakes are enjoying a moment.
And it's obvious as to why …
They are an easy way to make a cake from scratch, without the time commitment or the messy clean up.
Since they are best when eaten right after they're baked, they are also the perfect after-dinner treat.
And their small size also makes them a far less guilt-ridden choice than a traditional cake.
It's one and done … unless you decided to bake another.
And you might …
Because they make they whole house smell like chocolate cake.
YUM!
Here's how you can make these darling mug treats yourself!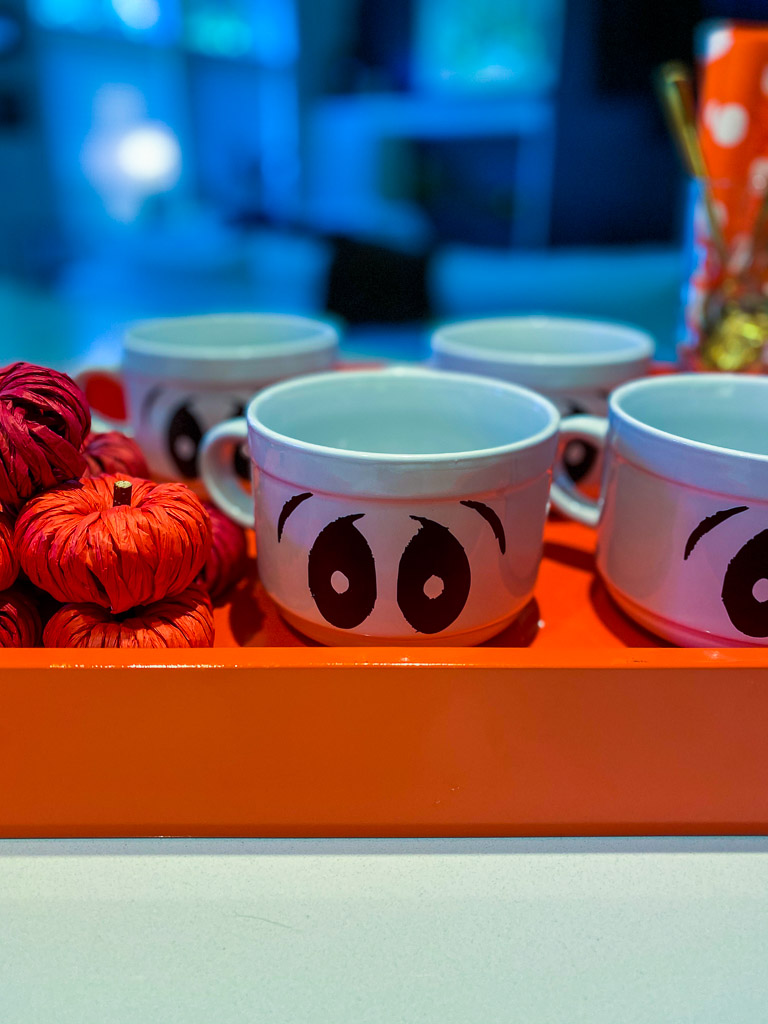 These Halloween dessert ideas are just one of many clever Halloween ideas we're sharing.
To discover more great ways to get in the seasonal spirit, check out:

Modern, Red and White Halloween Table Decorations

Easy Halloween Treats that Are Adorable and Fun!
Did you try this idea? Share it on Instagram with the hashtag #makeeverydayanevent and tag @makeeverydayanevent.
If you have any questions or suggestions, contact us or leave a comment!
Follow us on social media! You can find us on Instagram, Pinterest, and Facebook.