THE BEST CRUSTLESS QUICHE RECIPE THAT IS EASY TO MAKE!
The best crustless quiche recipe.
This dish is the perfect entree for a brunch, shower or holiday gathering. You can serve it as an appetizer!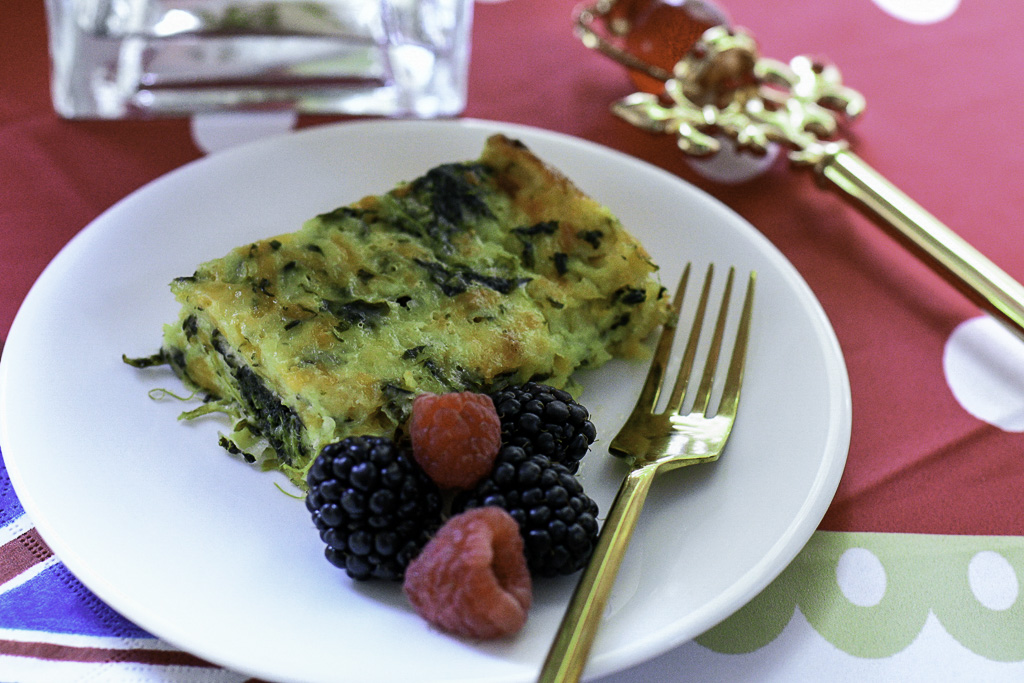 In April, King Charles and Queen Consort Camilla released an easy quiche recipe they recommend making for the celebration following the coronation called "The Big Lunch."
The lunches will be held throughout the U.K. from May 6 through May 8, and many of the parties will take place in streets of England.
Think of it as a big block party with, well, lunch! How fun! And those close to the King state his choice of serving quiche isn't a surprise.
In addition to fruit, he is a big fan of eggs and cheese … the primary ingredients in any good cheese quiche. But is this recipe a good homemade quiche?
Well, the reviews thus far aren't even mixed.
In fact, they're dreadful.
Apparently the King's quiche, which in addition to eggs and spinach, also includes broad beans (known as fava beans in the U.S.) and a healthy dose of tarragon.
Wait, what?
Yuck. Many of the reviews have called it a spinach pie and state the crust makes it a soggy quiche.
So, no thank you. If I'm going to the trouble of getting up before the crack of dawn, I want a really good breakfast quiche.
And I have a perennial, go-to favorite.
It's a great crustless quiche lorraine recipe you're going to love.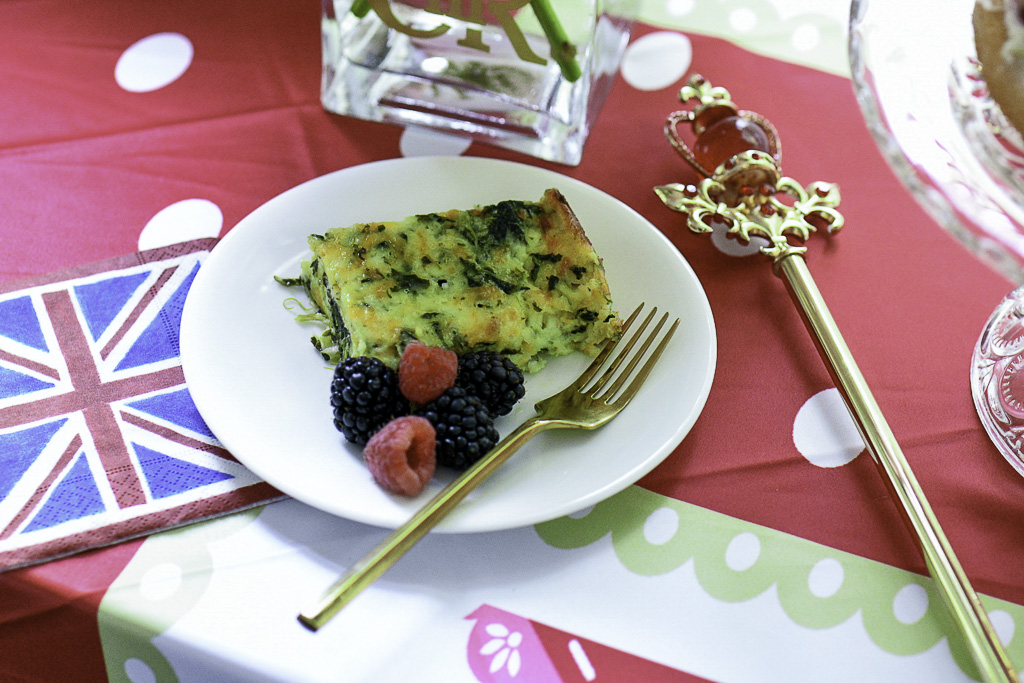 THE BEST CRUSTLESS QUICHE RECIPE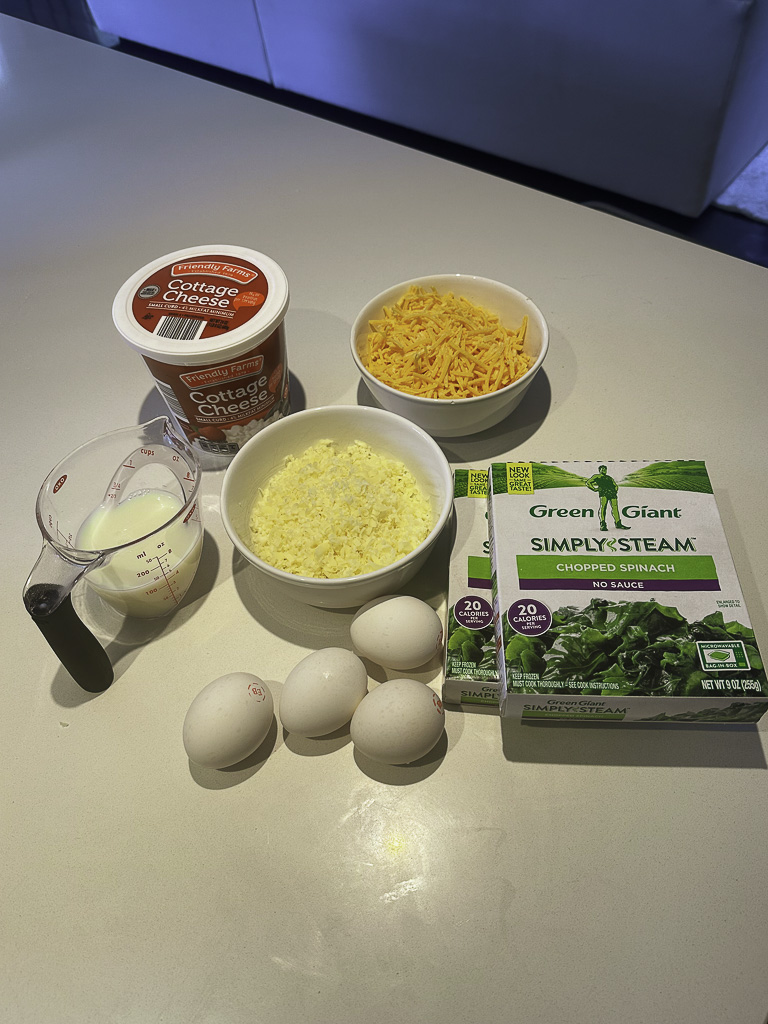 INGREDIENTS
1 lb. small curd cottage cheese
½ pound (2 cups) grated Swiss cheese
½ pound (2 cups) mild Cheddar cheese
4 large eggs beaten
½ cup flour
½ cup whole milk
½ cup (1 stick) butter or margarine melted
1 10 ounce package frozen spinach, thawed and well drained (you can also use fresh spinach)
1 tsp. baking powder
Dash of salt and black pepper to taste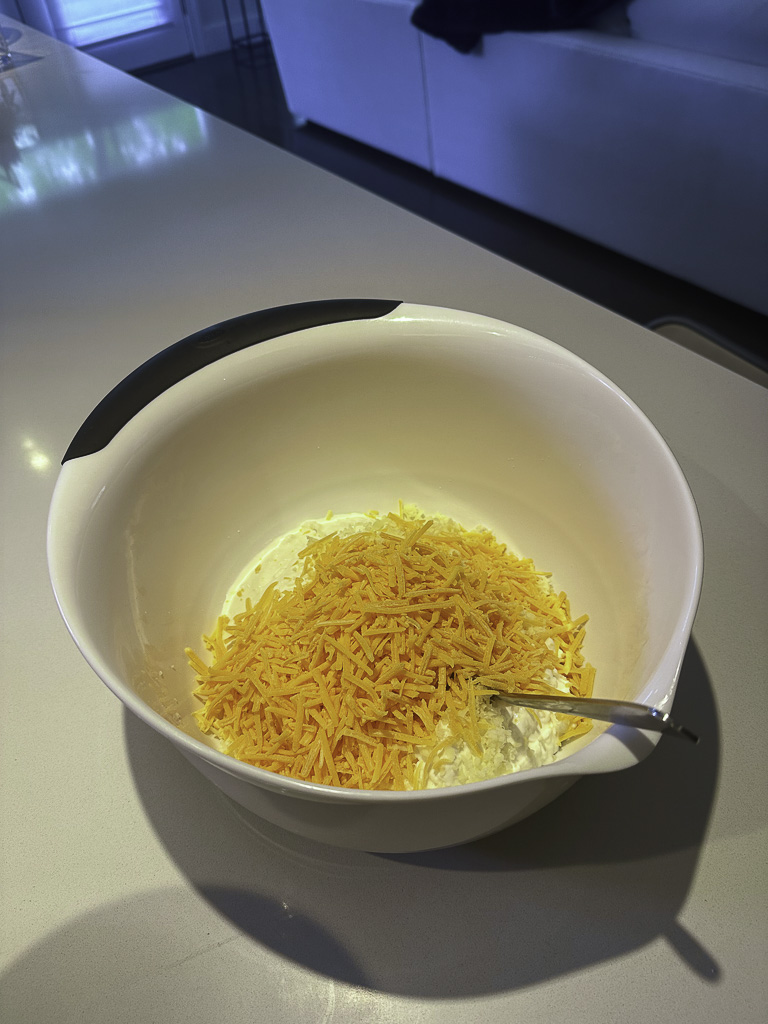 Combine cottage cheese, Swiss cheese and cheddar cheese in a large bowl.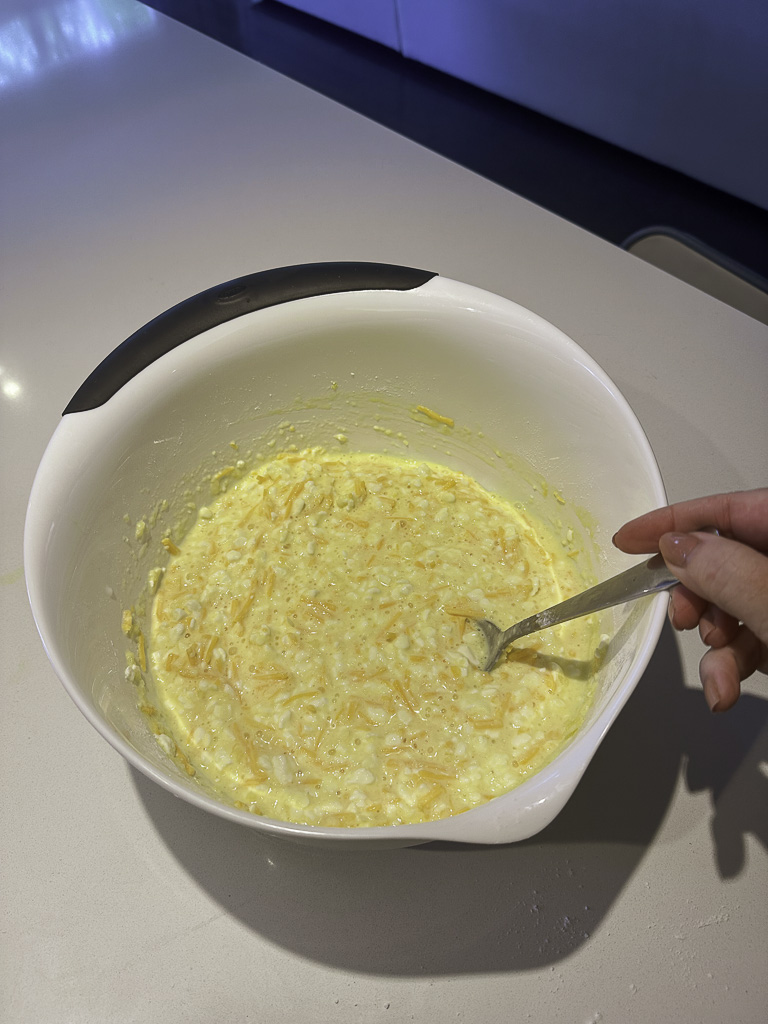 Add the egg mixture, flour and mix well.
Fold in the remaining ingredients.
Spread into a greased 9 x 13 inch pan (or two smaller pans).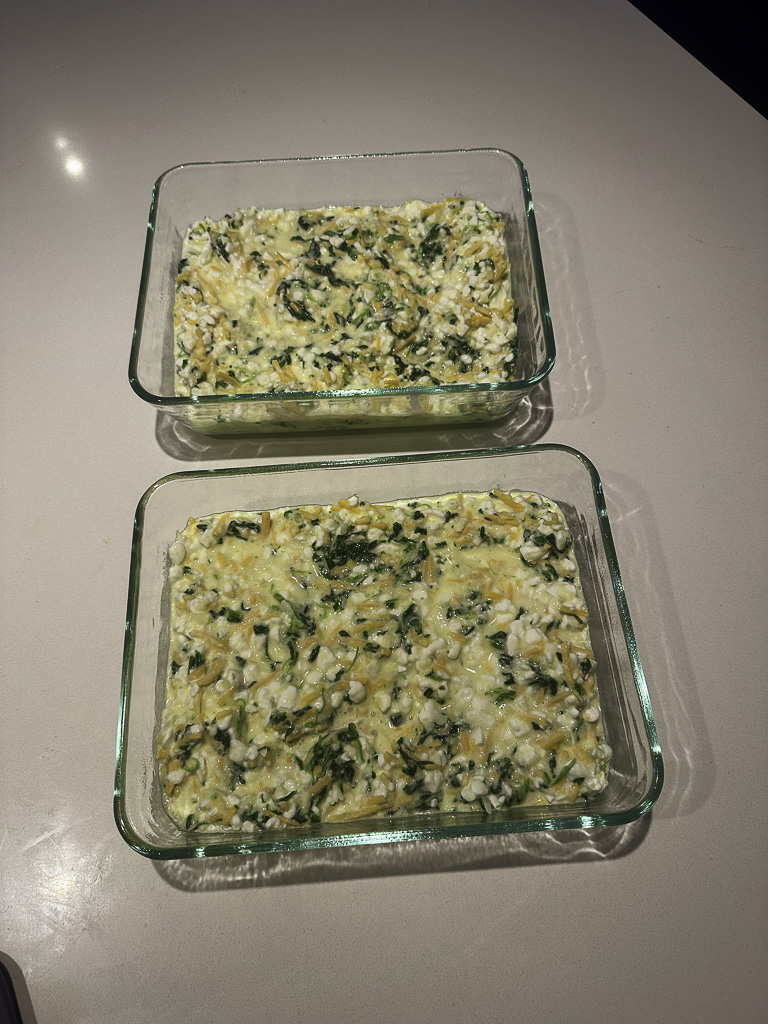 Bake at 350 degrees for one hour until the top of the quiche is golden brown.
This healthy crustless quiche recipe recipe is a great low carb option and an easy breakfast entree.
It takes minimal prep time and can be made ahead and frozen (unbaked) in an airtight container.
You can also add cooked bacon or ham to this spinach quiche recipe.
It also goes great with a side salad and is a perfect dish to serve at a holiday brunch or a great idea for a shower.
Sliced into squares, it's also a great appetizer.
Follow us on social media! You can find us on Instagram, Pinterest, and Facebook.
If you have any questions or suggestions, contact us or leave a comment!