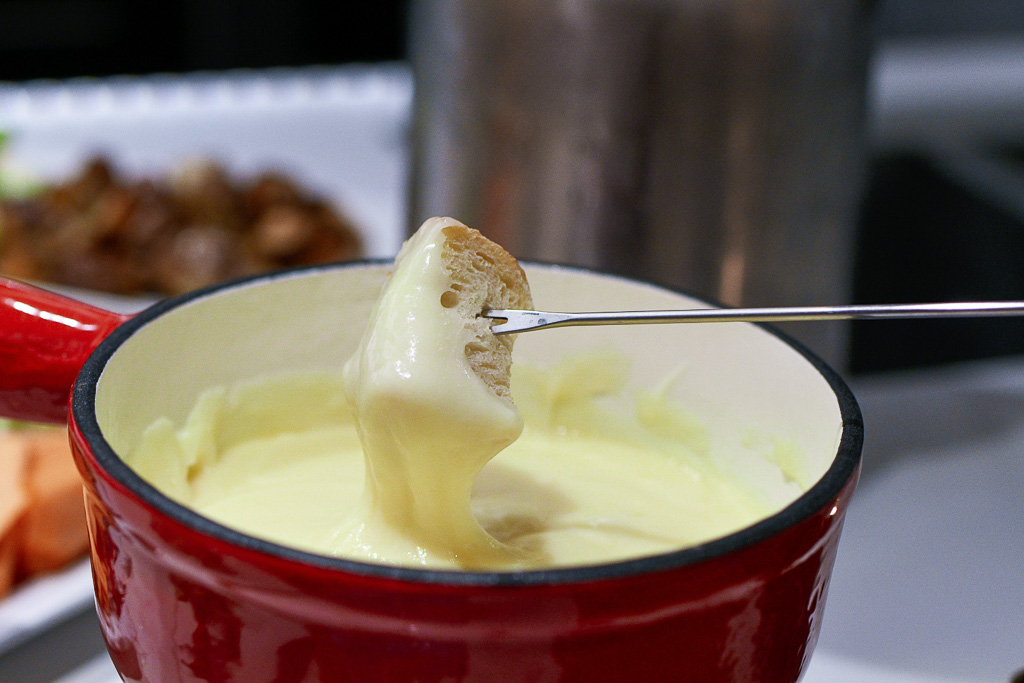 Cheese fondue at home is just a great (and delicious) idea that everyone will love. You'll savor everything about this cozy Alpine tradition!
Did you know National Cheese Lover's Day was January 20?
Any day dedicated to cheese is certainly a reason to celebrate in my book.
But how? The winter doldrums have zapped my creativity.
Because right now, I'm also on the lookout for some new ideas for dinner.
We seem to be in a bit of a dining rut these days.
I bet you know the feeling!
With the snow falling and the temperatures dropping outside, my mind couldn't help but think about our annual skiing adventures and the fun of Après ski.
The warmth, the coziness, the great cuisine …
Could we recreate some of that same magic and excitement at home?
Why yes! We discovered we could!
Because that's exactly what this meal did!
It was the perfect opportunity to make cheese fondue at home!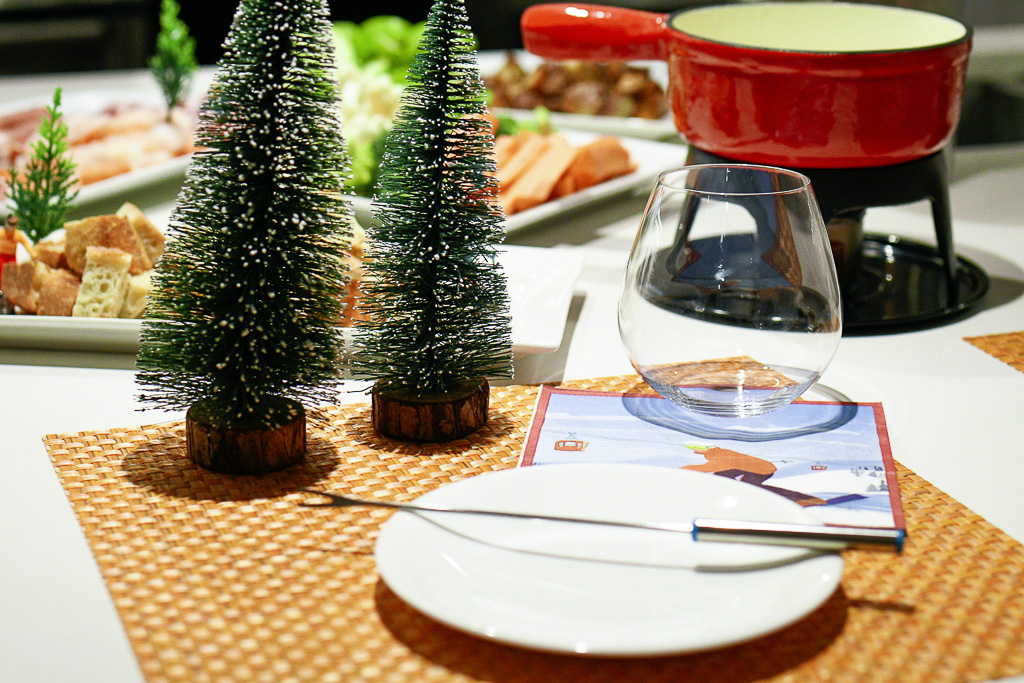 The delicious smell of the bubbling cheese, paired with a couple glasses of chilled sparkling wine, turned an average, boring dinner into a memorable and interactive meal!
It was fun! It was easy! And it was oh, so delicious!
I'll show you how we made the best cheese fondue at home, step by step.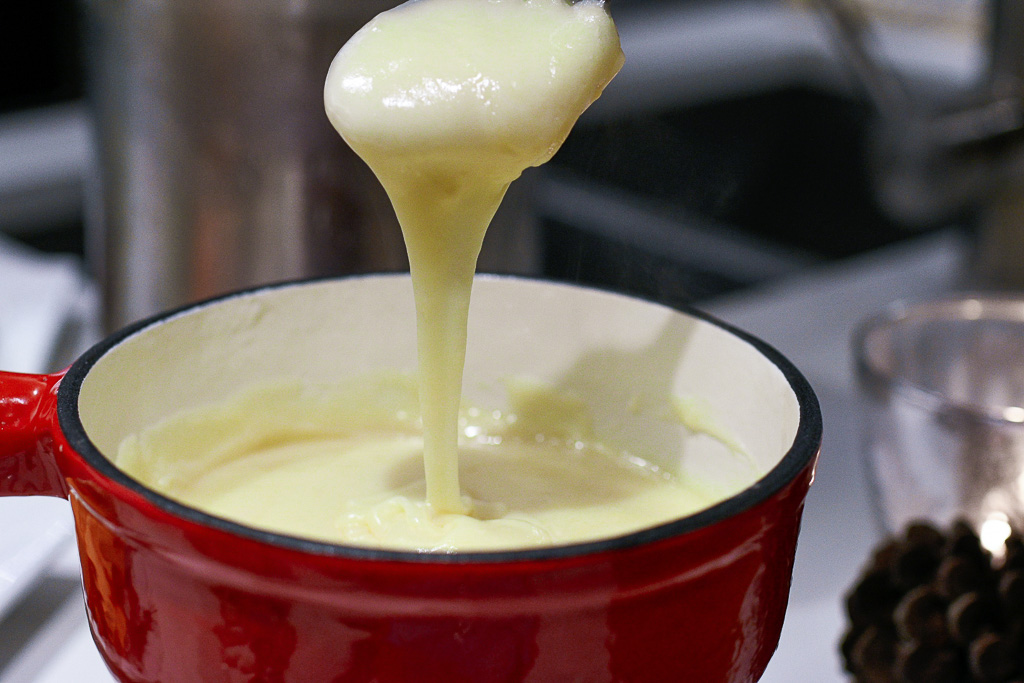 WHAT EXACTLY IS FONDUE?
Fondue comes from the French word "Fondre," which means "to melt."
According to sources, fondue as we know it today, which traditionally contains melted cheese and wine, dates back to the late 1800s.
But some say peasants in the Swiss mountains made fondue in the late 17th Century, as a way to use leftover bread and cheese in the winter months. Smart!
And others claim there are accounts of fondue as early as 725 B.C. which describe it as a mixture of goat's cheese, wine and flour.
Even with this sordid history and checkered (albeit delicious) past, the Swiss Cheese Union declared fondue the country's national dish in 1930.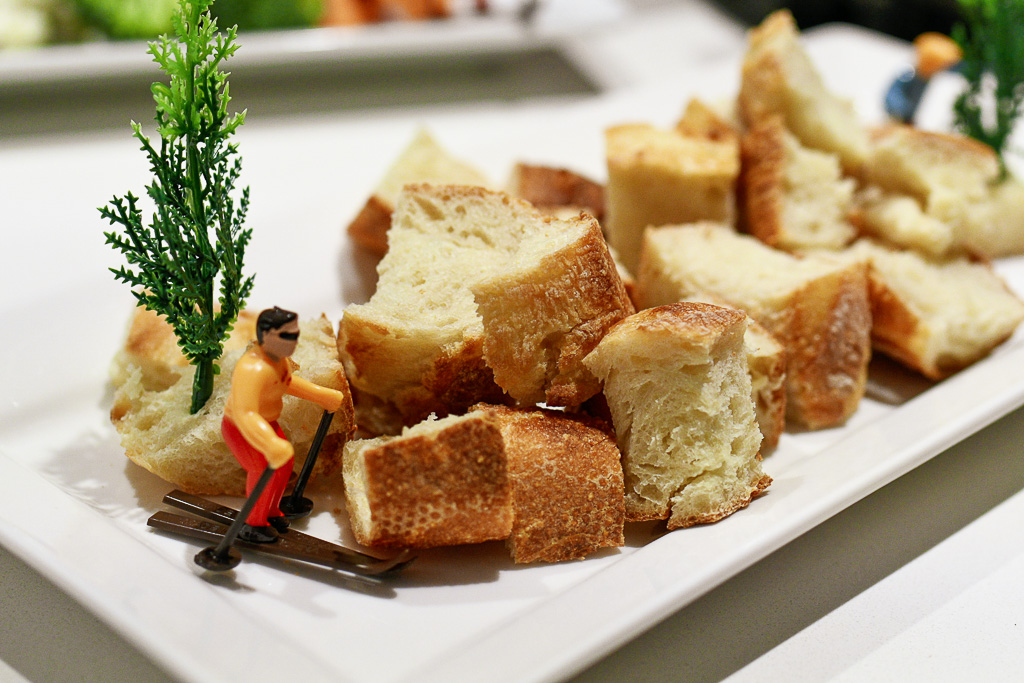 WHAT KIND OF POT DO YOU USE FOR FONDUE?
Fondue is typically served in a stone, communal crock known as a Caquelon, which sits on a Rechaud (portable stove) so it's positioned over an open flame.
Most fondue sets also contain long-stemmed forks, that are the perfect length for dipping.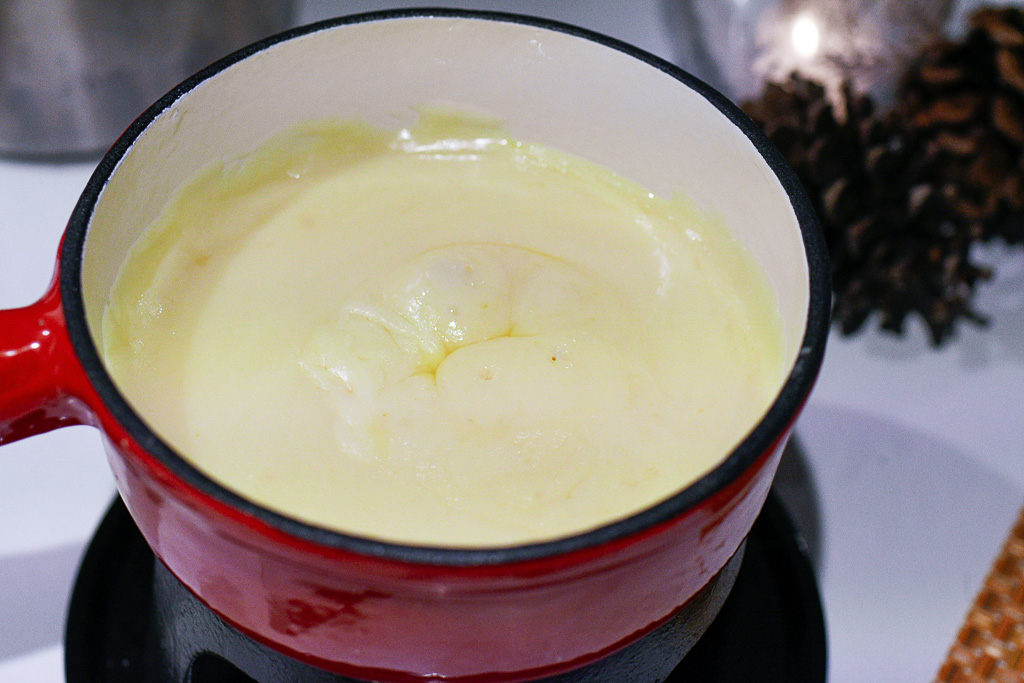 WHAT IS THE MAIN INGREDIENT OF A TRADITIONAL FONDUE?
Cheese. Accept no substitute.
While melted chocolate is also frequently called fondue, a traditional fondue is made from cheese.
The chocolate versions didn't make their appearance onto tables until the 1950s.
WHAT TYPE OF CHEESE IS BEST FOR FONDUE?
Buttery and creamy cheeses that melt easily are the best ones for fondue.
That's why cheeses like gruyere, fontina and gouda are most frequently used in fondue recipes.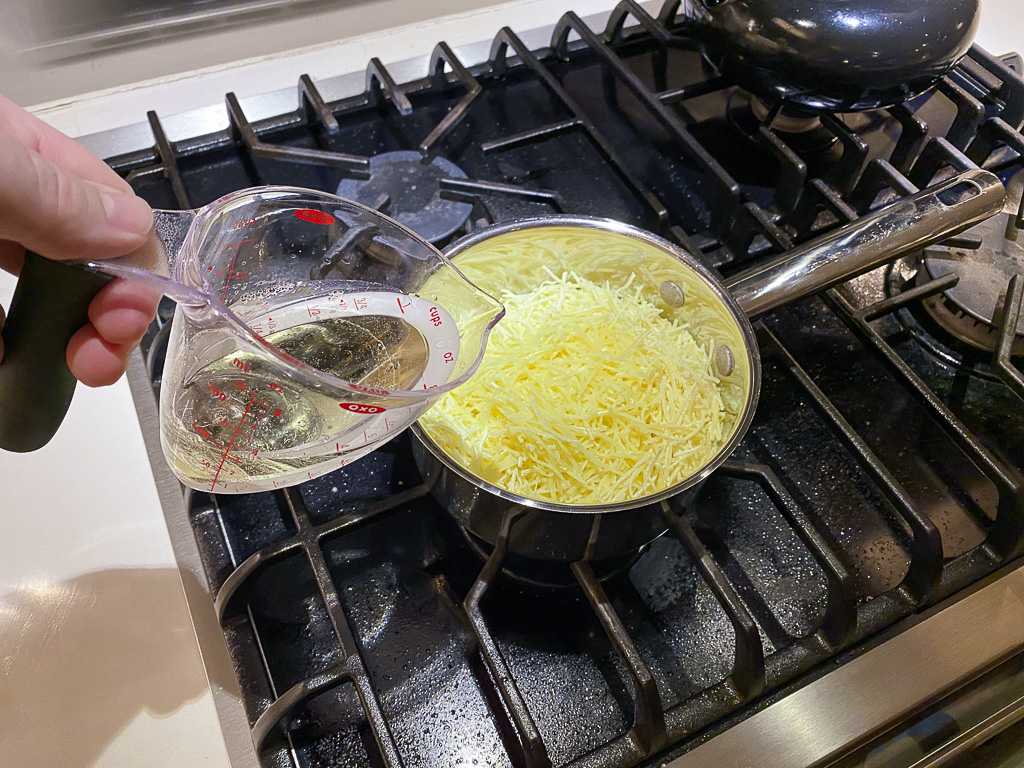 HOW TO MAKE CHEESE FONDUE AT HOME …
EASY FONDUE RECIPE
1/2 pound imported Swiss cheese, shredded
1/2 pound Gruyere cheese, shredded
2 tablespoons cornstarch
1 garlic clove, peeled
1 cup dry white wine
2 teaspoons lemon juice
1 tablespoon cherry brandy
1/2 teaspoon dry mustard
Dash of nutmeg
In a small bowl, coat the cheeses with cornstarch and set aside.
Peel the garlic clove and rub it on the inside of the ceramic fondue pot.
Discard garlic clove.
Over medium heat, add the wine and lemon juice and bring to a gentle simmer.
Gradually stir the cheese into the simmering liquid.
Melting the cheese gradually encourages a smooth fondue.
Once smooth, stir in cherry brandy, mustard and nutmeg.
Makes four to six servings.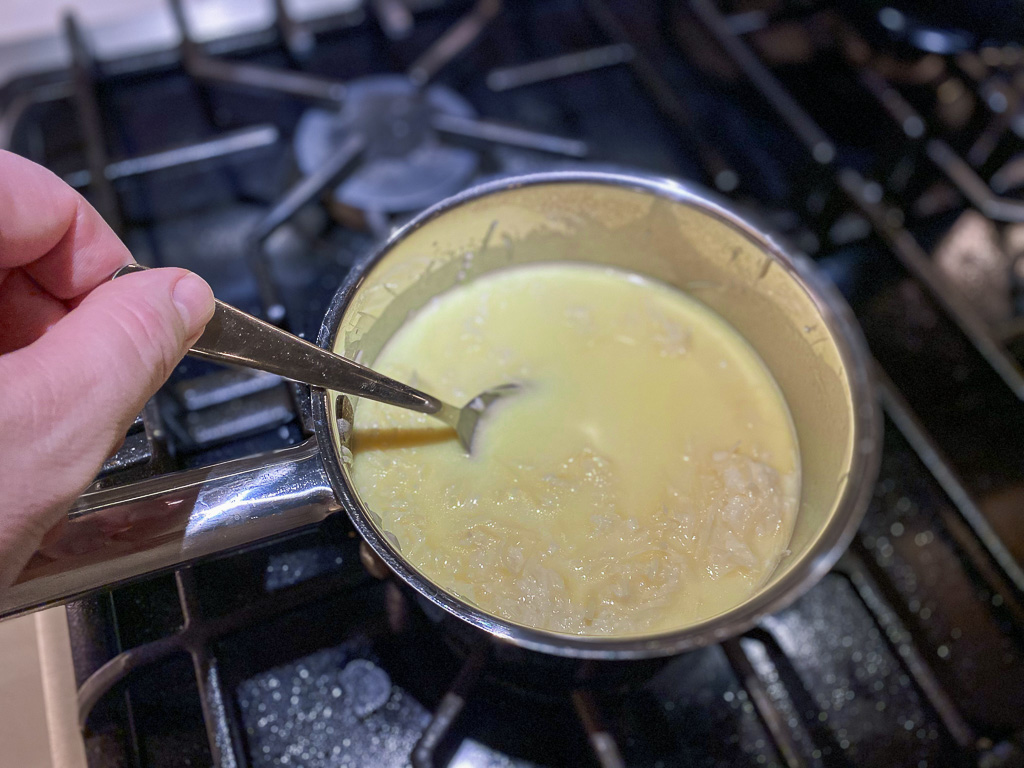 WHY DO YOU PUT CORNSTARCH IN FONDUE?
The short answer is to keep the cheese from separating.
You should toss the cheese in cornstarch before you start to cook it.
If the cheese starts to look greasy as it melts, add cornstarch.
The cornstarch acts as a thickener.
WHAT IF THE FONDUE CHEESE GETS LUMPY?
Simply add a lemon juice. The citric acid will help to stabilize the cheese.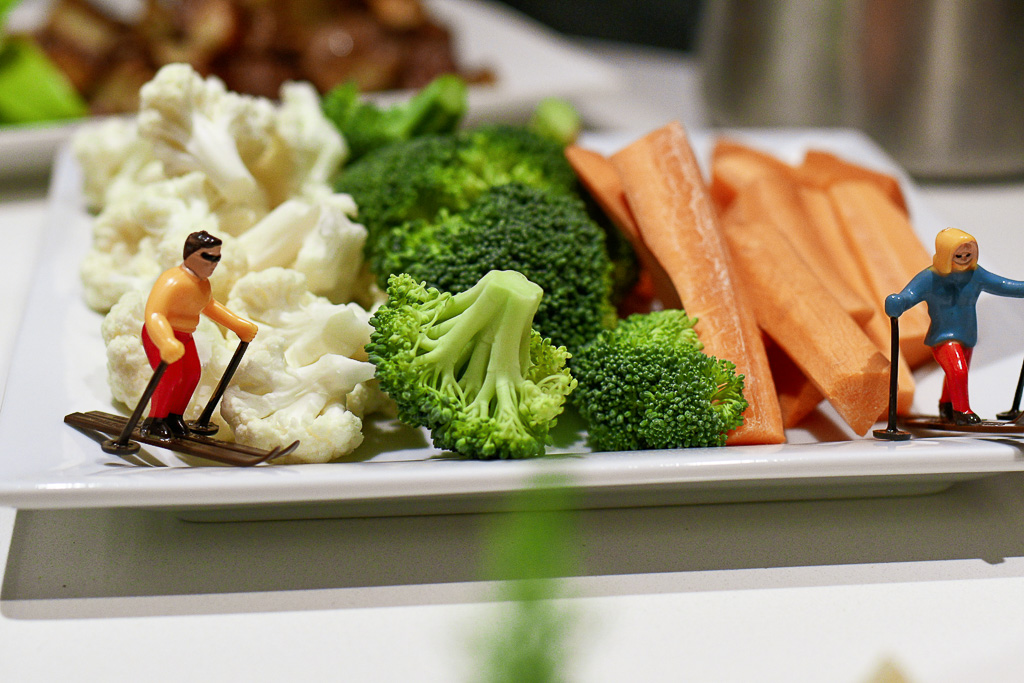 WHAT TO DIP IN CHEESE FONDUE?
There are tons of possibilities to pair with cheese fondue.
Because let's be honest, what doesn't taste better with a delicious cheese sauce on it?
One of the most popular items to dip into fondue is simply toasted French bread.
And there are lot of other great options as well, including healthy ones!
Sliced apples, sliced pears, gherkins, and cubed, blanched red potatoes tossed in olive oil are some great choices.
We also love to dip raw broccoli, carrots and cauliflower in our cheese fondue!
In addition those yummy dippers, we added some charcuterie meats, like salami, prosciutto and capocollo, as well as brightly colored cherry tomatoes to our spread.
It was delicious and pretty to look at … while it lasted!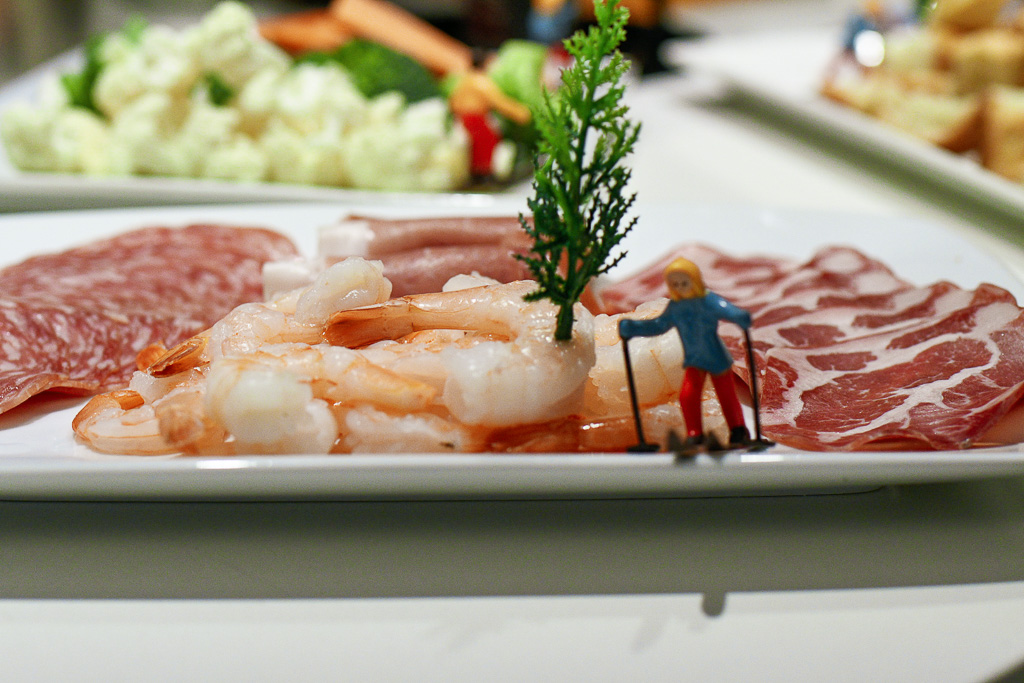 Posts on Make Every Day an Event may contain affiliate links which means we may earn a small commission on purchases at no extra cost to you. To learn more, please read our full disclosure here.
HOW TO MAKE CHEESE FONDUE AT HOME …
Fondue is a meal that is perfect for two people or equally as great to invite a few other couples over to enjoy.
Essential items for the evening include a fondue pot, as well as plenty of fondue forks.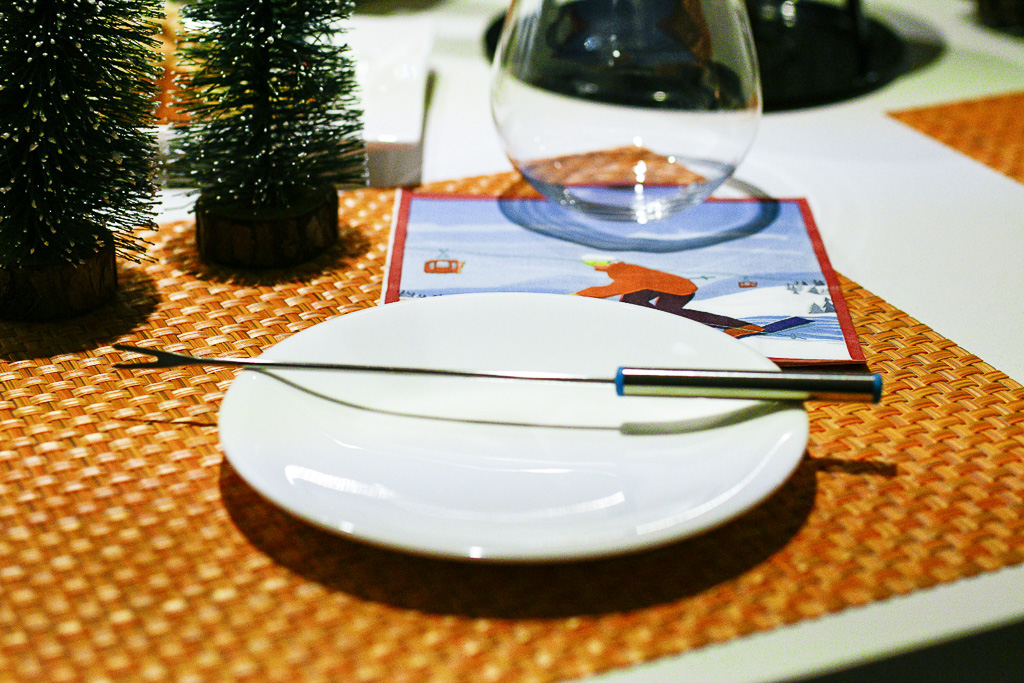 Why fondue forks? Well, first, they are perfectly sized for dipping into the fondue pot.
I love this red fondue pot, which includes a set of fondue forks as well as a flame burner! And I think you will too!
Why do you need fondue forks?
Because they are color coded on the end of fork.
Everyone will get an assigned color and you'll be able to keep track of which fork belongs to which person throughout the meal.
In addition, I fully embraced our Après Ski theme with these adorable napkins.
In addition, I placed these cute skiers and pine trees throughout our feast!
It was a simple way to add a bit of whimsy to the evening's theme … and fun!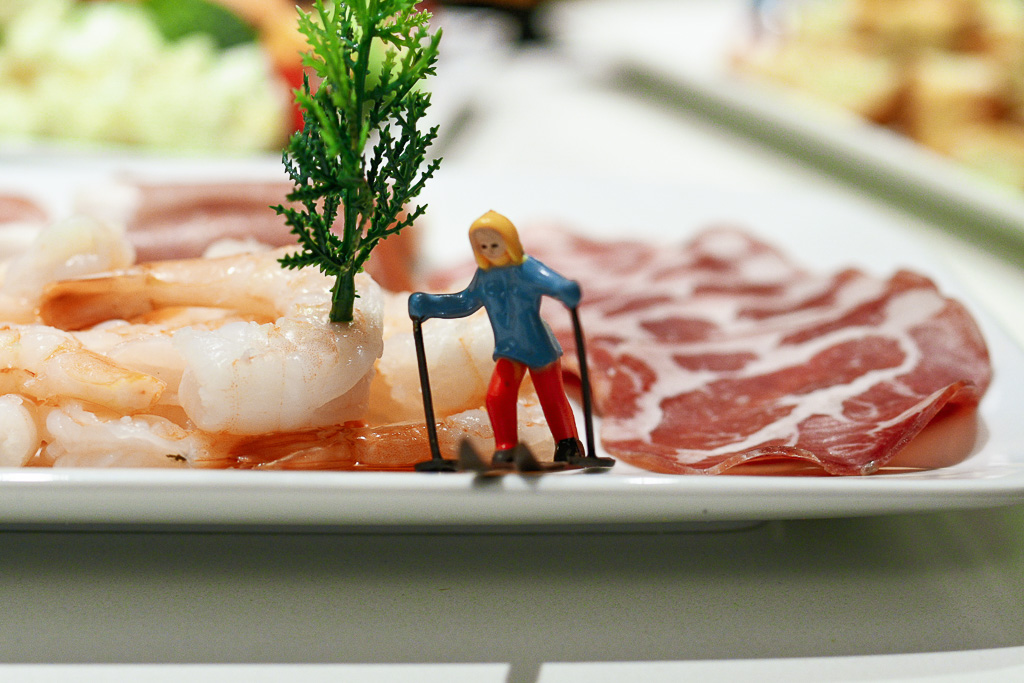 We also chilled a great bottle of sparkling wine to share during our meal.
It truly was a perfect pairing!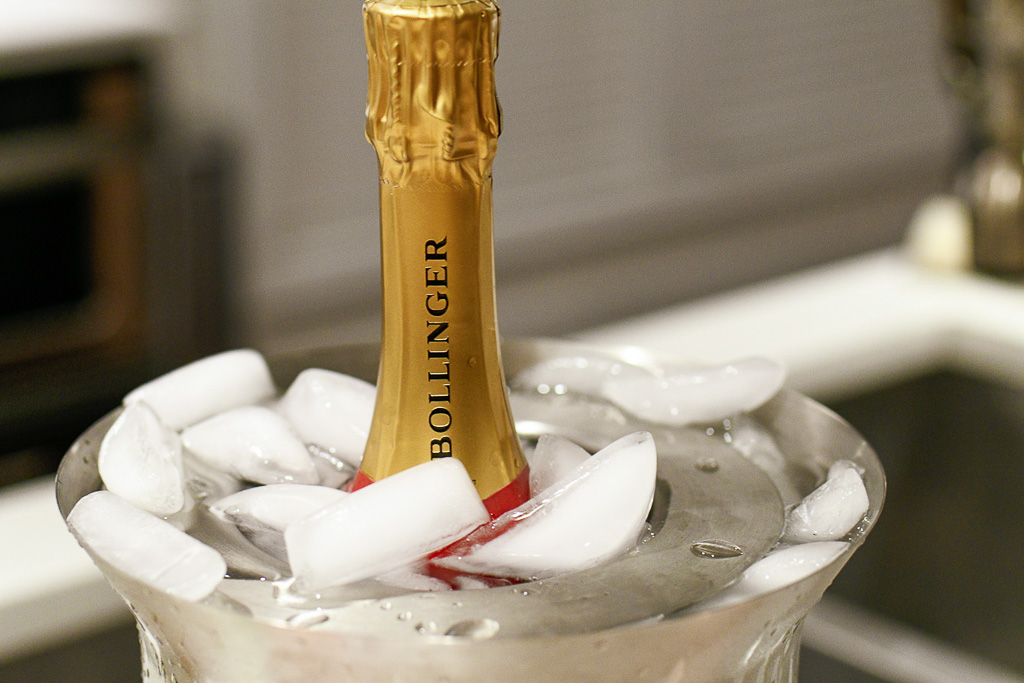 Did you make this cheese fondue recipe?
Share your photos on Instagram with the hashtag #makeeverydayanevent and tag @makeeverydayanevent.
If you like this blog, be sure to check out these other great ideas:
Hot Tea Bombs are a Perfect, Cozy Afternoon Treat
Make Your Valentine Feel Special with Their Very Own Hot Chocolate Station
10 Ways to Transform Your Bathroom into a Spa This Afternoon
If you have any questions or suggestions, contact us or leave a comment!
Follow us on social media! You can find us on Instagram, Pinterest, and Facebook.