BEST CRANBERRY ALMOND BISCOTTI RECIPE THAT IS GREAT FOR VALENTINE'S DAY!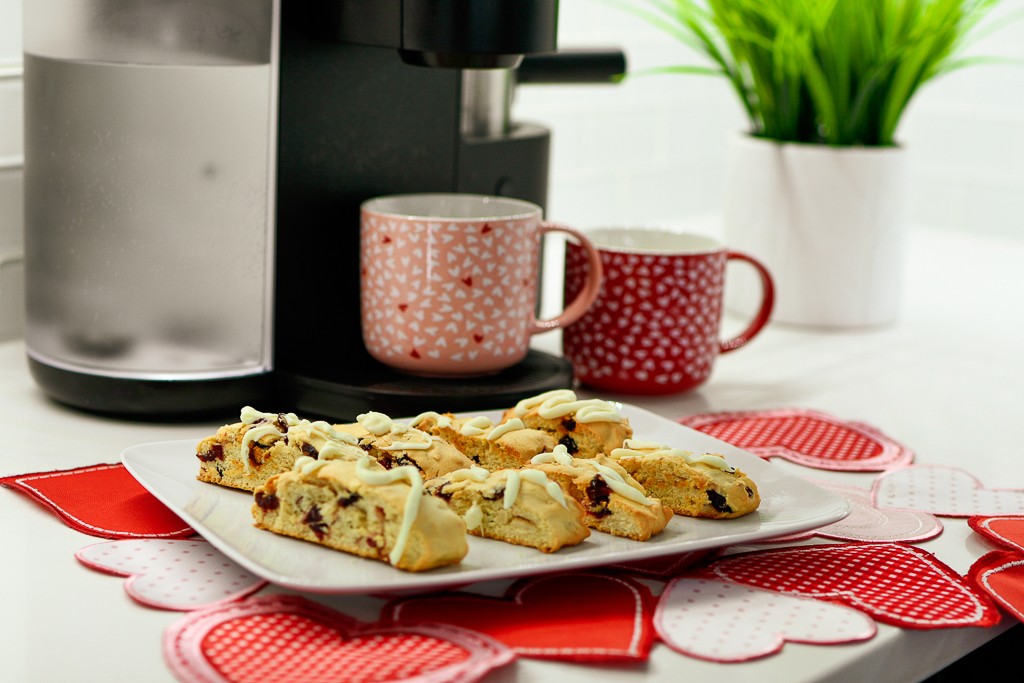 This is hands down the best cranberry almond biscotti recipe I've ever made. They are perfect and easy Valentine's Day treats!
Valentine's Day is just around the corner.
And sometimes it's not a big fancy gift or an elaborate dinner that makes the day special.
It's just a little something to start the day off right and show someone that you care.
Kind of like a big hug!
But really, doesn't that hold true for any day of the year?
So on that note, I decided to surprise Matt with a sweet treat!
Because nothing goes better with a warm cup of coffee than a great homemade biscotti.
I have to admit, I was a bit hesitant at first to attempt this recipe.
For some reason, I wasn't sure I had the baking chops to make cranberry almond biscotti.
I think the name just makes it sound difficult!
But, boy was I wrong.
This recipe was really easy and really, really terrific.
I hope you enjoy it as much as we did!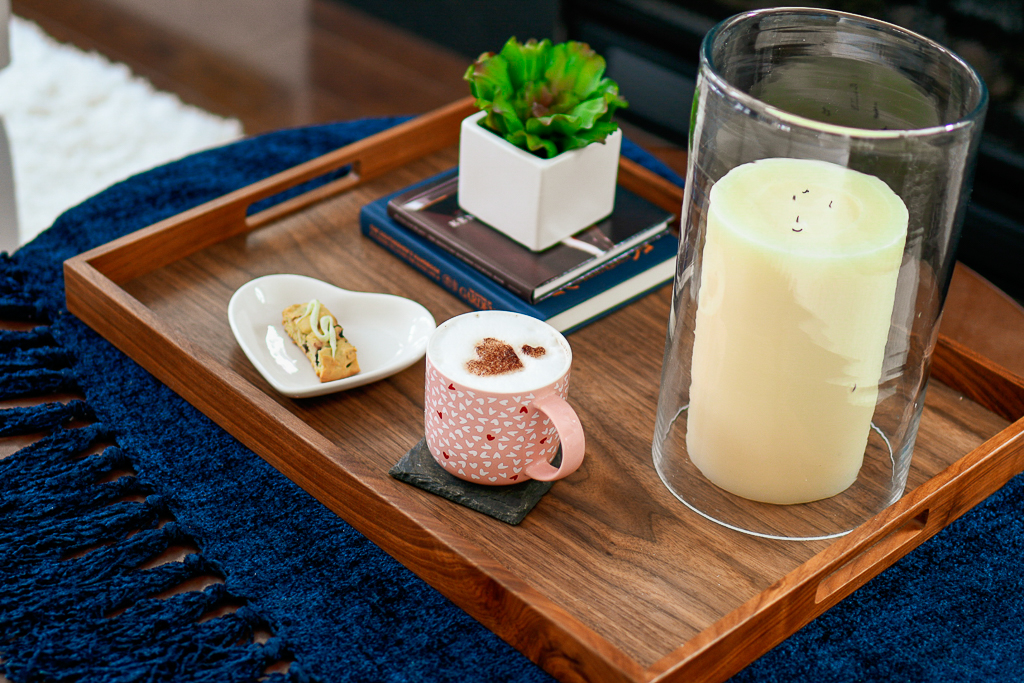 BEST CRANBERRY ALMOND BISCOTTI RECIPE
1/3 cup unsalted butter
2/3 cup sugar
1 1/2 teaspoons baking powder
1/4 teaspoon salt
2 cups flour
2 eggs
1 teaspoon vanilla
1/2 teaspoon almond extract
2/3 cup slivered almonds
2/3 cup dried cranberries
White chocolate chips (to melt and drizzle)
Preheat oven to 350°F. Line baking sheet with parchment paper.
Combine butter, sugar, baking powder and salt, until light and fluffy.
Add eggs and vanilla, mix well.
Add in flour a little at a time until incorporated.
Fold in almonds and cranberries.
You can't make cranberry almond biscotti without these ingredients!
Divide dough in half and form each half into a 10″x2″ rectangle.
Place on a parchment lined pan.
Bake 25 minutes or until golden.
Remove from the oven and cool 10-15 minutes.
Slice on an angle into 1″ slices and lay flat on the baking sheet.
Bake an additional 10-15 minutes or until browned.
Remove from the oven and cool completely on wire rack.
Once completely cooled drizzle with melted white chocolate.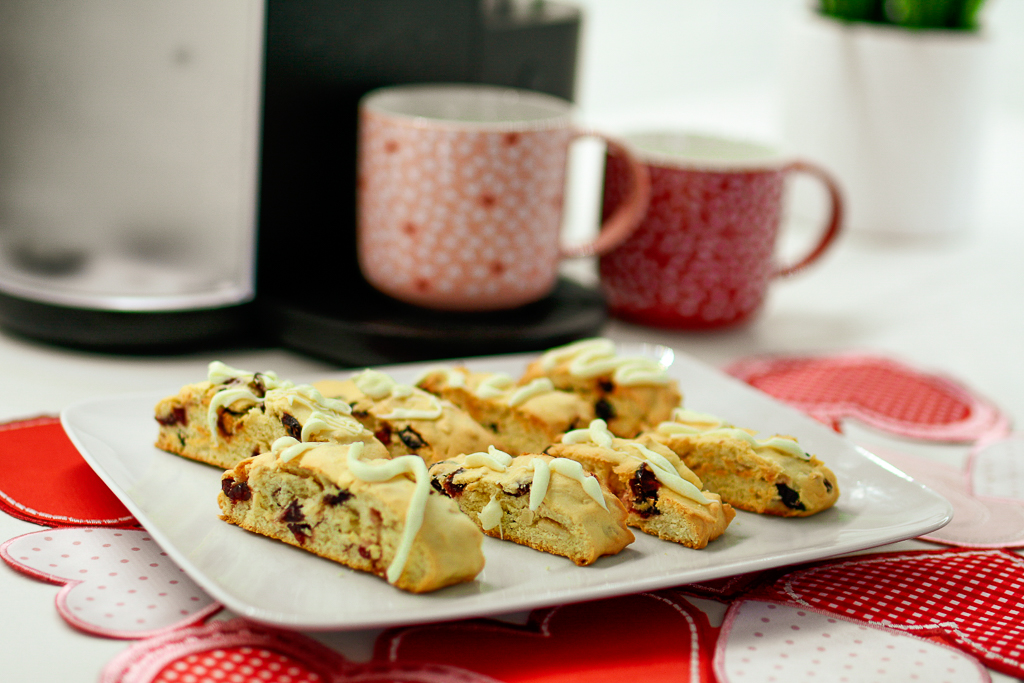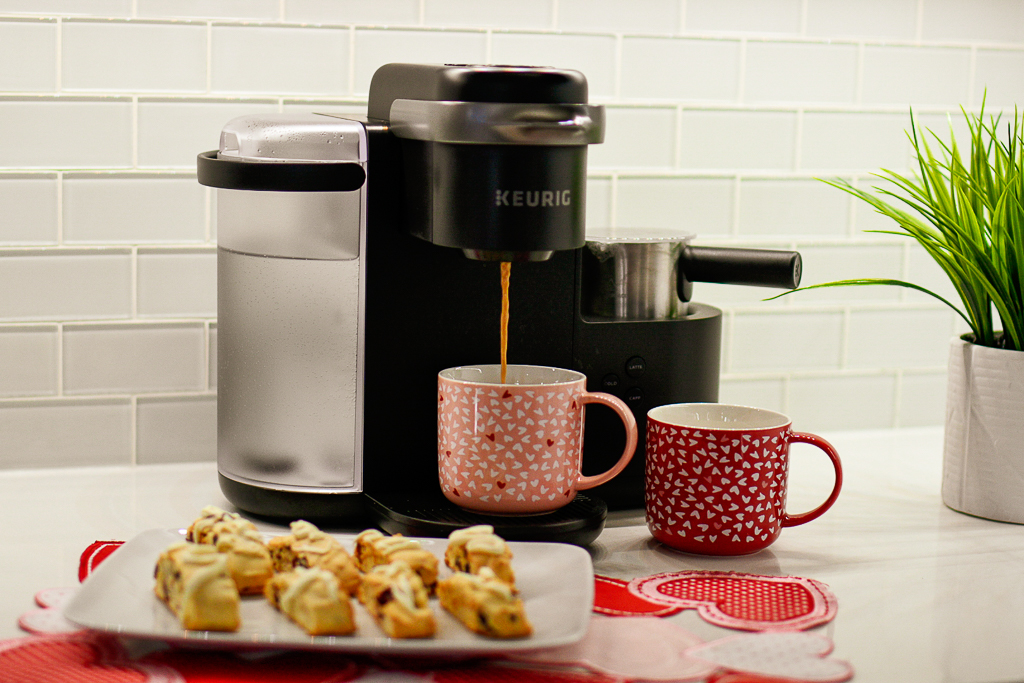 Did you try this cranberry almond biscotti recipe?
Share it on Instagram with the hashtag #makeeverydayanevent and tag @makeeverydayanevent!
Looking for other Valentine's Day ideas? Here are a few that I know you'll love:
The Very Best Hot Tea Bomb Recipe and a Great Valentine's Day Idea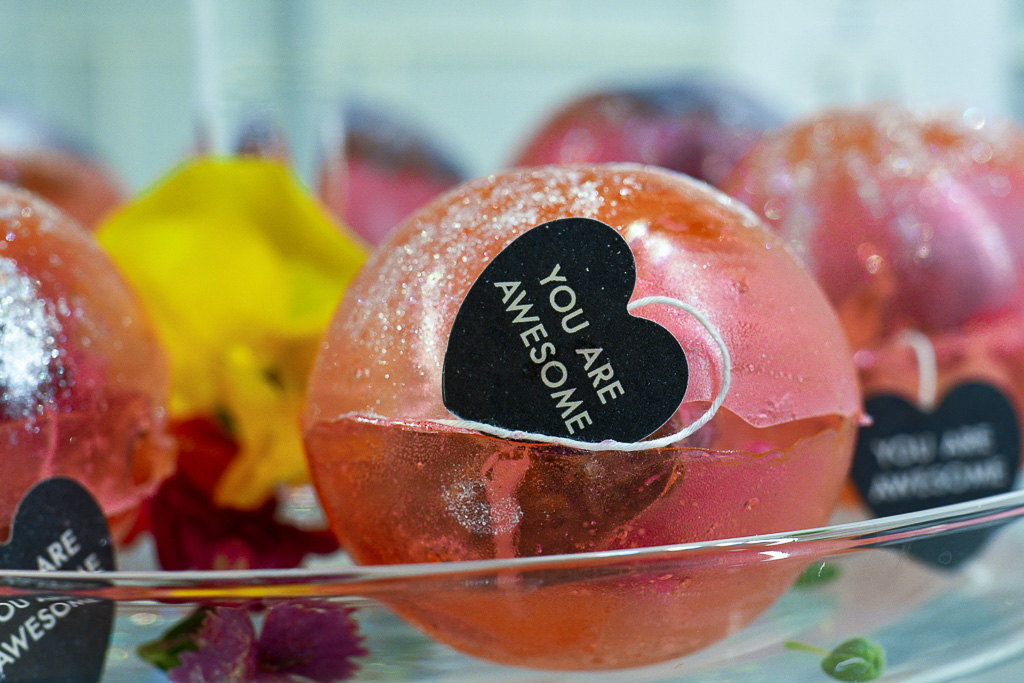 Check out these heart-shaped, homemade hand pies …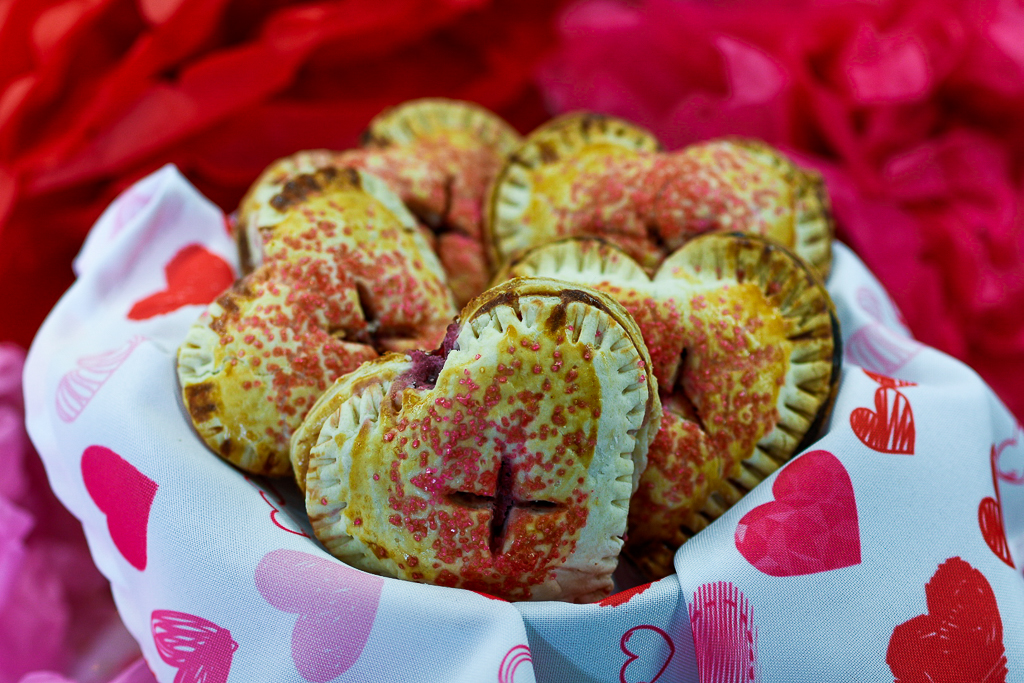 Heart shaped bath bombs are also a terrific DIY Valentine's Day gift …