A TRIP TO CHICAGO FROM YOUR LIVING ROOM? WE SHOW YOU HOW!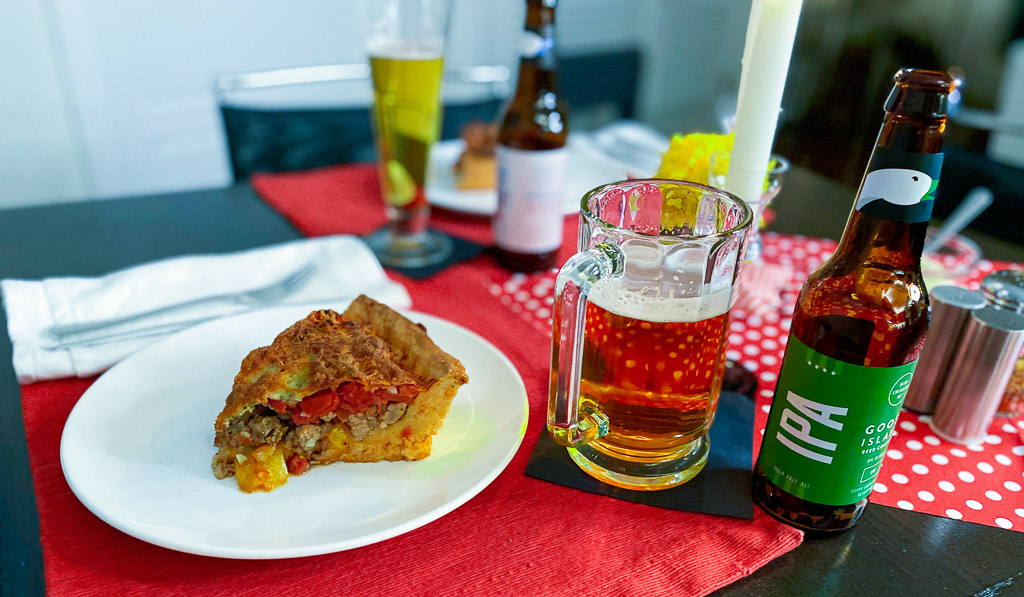 It's National Deep Dish Pizza Day. And nothing says Chicago more than deep dish pizza. So join us as we take a little road trip to the Windy City to celebrate a few of our favorite Chicago eats. Oh please, who am I kidding … We're not going anywhere right now.
But why should staying at home stop us from having fun? It certainly hasn't thus far during our Coronavirus quarantine. If we can't go to Chicago, then we shall bring Chicago to us. And what better occasion to do so than on National Deep Dish Pizza Day. Here are a five easy ways to make this Chicago-themed celebration a night to remember:
1. PICK YOUR PIE!
It's a bit unclear as to whom is actually responsible for the invention of the concept we now know as deep dish pizza. Some reports say it was Ike Sewell, founder of Pizzerria Uno, around 1940. Others believe it was Rudy Malnati, father of Chicago's famed pizza king, Lou Malnati. Still some claim the dish's origins trace back to Saverio Rosati in 1926. But there's one thing upon which everyone agrees: deep dish pizza is iconic and it's delicious.
For National Deep Dish Pizza Day, we made our own version of the classic Italian pie from scratch. But it's equally as acceptable to order your local favorite local and have it delivered … whatever works best for you! Here's the recipe for the lighter, somewhat healthier version we chose:
LIGHTENED-UP DEEP DISH PIZZA RECIPE
FOR THE CRUST:
Three cups all-purpose flour
Two Tbsp. yellow cornmeal
One tsp. kosher salt
Two tsp. highly active yeast
Three tsp. olive oil
Two tsp. butter, melted
One cup lukewarm water
Combine all crust ingredients in the bowl, knead for seven minutes. Spray a large glass bowl with cooking spray, and transfer dough to the bowl. Cover with a towel and allow to sit at room temperature for an hour or two. Dough will get large and puffy during this time.
FOR THE FILLING:
Two cups mozzarella cheese, divided
One pound uncooked ground turkey sausage (sweet or hot), casings removed
½ red onion roughly chopped
One bell pepper diced
Two tsp. garlic cloves minced or crushed
One 14 ounce can diced tomatoes, drained
One tsp. Italian seasoning
¼ cup grated parmesan cheese
1 tsp. olive oil
Preheat oven to 425 degrees. Spray a 10″ or 12″ iron skillet or deep pizza pan with cooking spray. Stretch your dough into a circle and lay it in the bottom of your prepared pan. Press the dough to the edges and up the sides of the pan. Cover dough with a towel to rest during the next steps.
In a large skillet over medium-high heat, brown sausage, bell pepper, onion, and garlic until sausage is cooked thoroughly, 7-10 minutes. Remove from heat, drain excess liquid.
Remove the towel from the dough, and push the crust up the sides of the pan again if it has slipped down. Prick a few holes in the bottom with a fork. Bake for 10 minutes.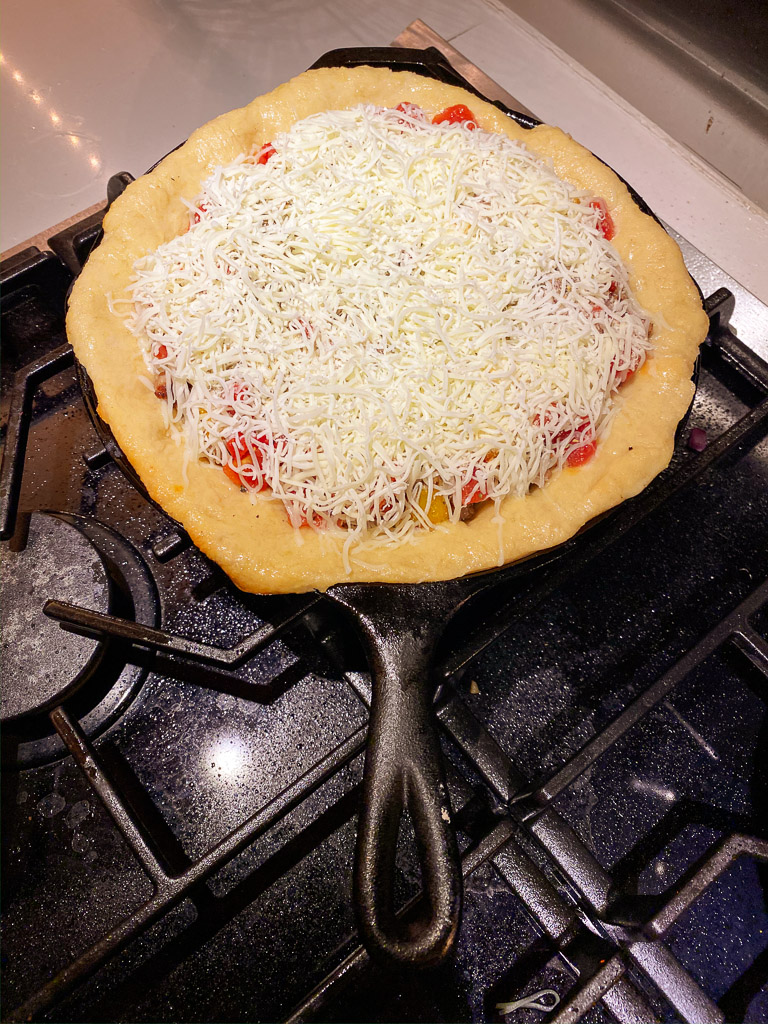 Remove crust from oven. Sprinkle 1 cup of mozzarella evenly over the bottom of the crust. Fill crust with sausage mixture. Evenly spread drained tomatoes over the sausage. Sprinkle Italian seasoning and parmesan cheese over the tomatoes. Spread remaining mozzarella over the top. Brush exposed pizza crust with olive oil. Bake for 25-30 minutes in the 425 degree oven, until the cheese is melted and starting to brown. Allow to stand for about 10 minutes before cutting. (Recipe courtesy: The Weary Chef)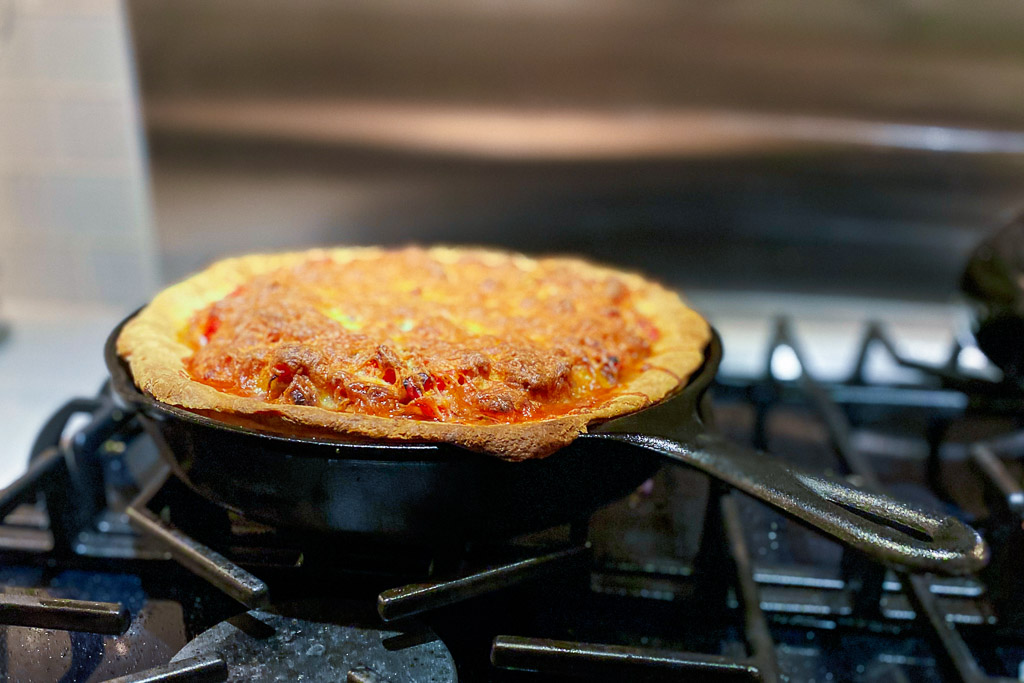 2. NOTHING GOES BETTER WITH A CHICAGO PIZZA THAN A CHICAGO BEER.
According to the Brewers Association, Chicago was home to 167 breweries in 2018, more than any other city in the U.S. Chicago's deep roots in the craft beer scene began in 1988, when Goose Island founder, John Hall, opened his first brewpub in the city's Lincoln Park neighborhood. The rest, as they say, is history. Today, from its humble beginnings as just one man with a beer plan, Goose Island has grown to become a world-wide leader in the craft brewing industry. It seemed only fitting that we pair our deep dish pizza with two of Goose Islands' popular IPAs: Next Coast and Goose Island IPA.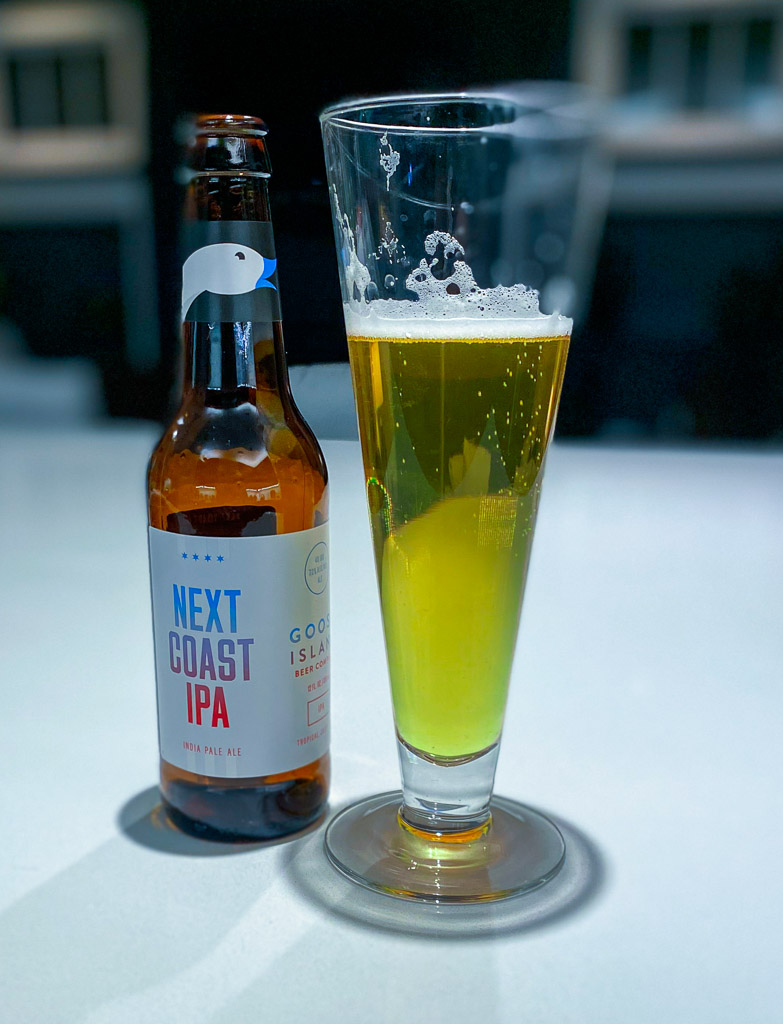 3. I'LL MEET YOU ANY TIME YOU WANT, IN OUR ITALIAN RESTAURANT …
For the tablescape, we created our very own little ode to Billy Joel's "Scenes from an Italian Restaurant." This included classic red-linen placemats paired with restaurant-inspired white napkins, white plates and stainless flatware. Nothing too fancy here! To really emulate the mood of a classic Italian eatery, we put white candlesticks on the table, as well as a small bouquet of fresh cut flowers. No table of this theme would be complete without the requisite bowl of grated parmesan cheese and a dispenser of red pepper flakes. Mangia!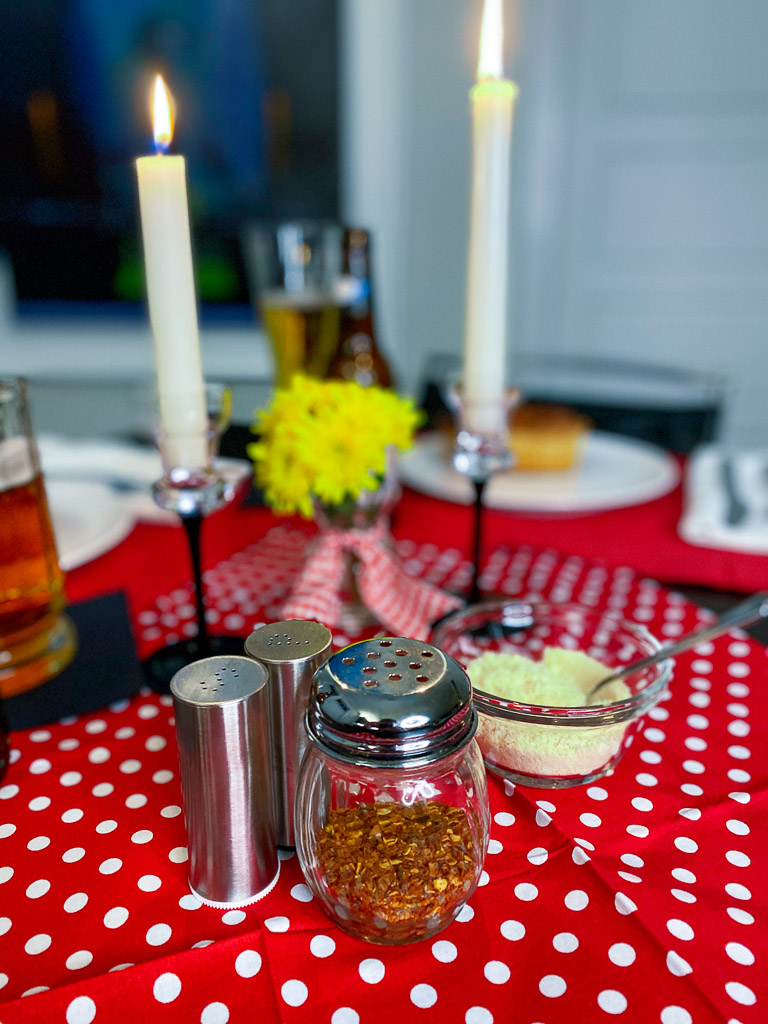 4. DINNER AND A MOVIE? YES, PLEASE!
Let's be honest … deep dish pizza is filling. We're talking Thanksgiving dinner filling. After a slice or two, the couch is truly calling your name. And that's perfect! What better way to continue your day trip to Chicago than by watching just a few of the many classic movies set in Chicago? For this trip, we think you should introduce the family (and re-familiarize yourself) with one of the works of the late film director John Hughes. So many his iconic eighties and nineties works were set in his beloved, adopted hometown of Chicago. Movies like: Sixteen Candles, The Breakfast Club and, of course, Ferris Bueller's Day Off. Welcome to the original Stranger Things, back when the 80s were really the 80s, Generation Z!
5. SEE ALL OF THE SITES … VIRTUALLY.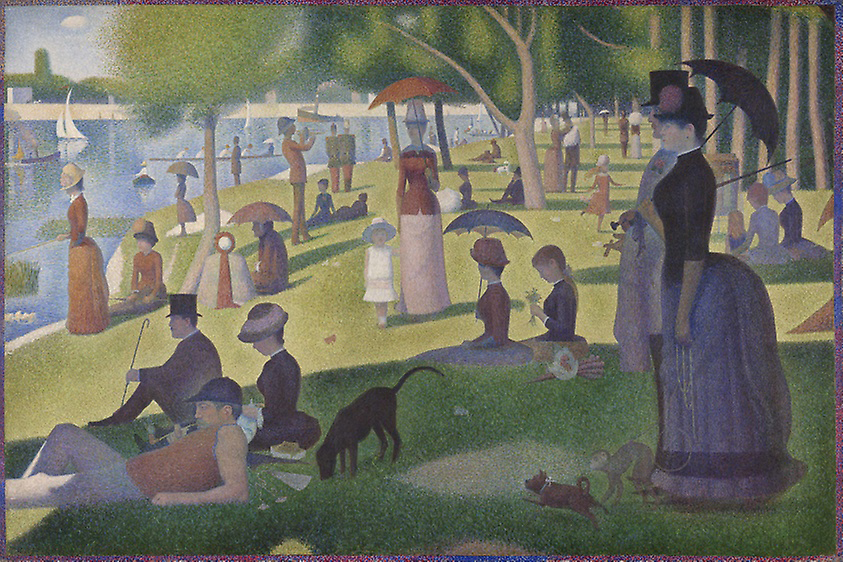 One of the most iconic sequences in Ferris Bueller's Day Off is when the film's title character is accompanied by his girlfriend, Sloan, and his best friend, Cameron, on a visit to the famed Art Institute of Chicago. Through the museum's virtual tour, you can view two of the main works featured in the film, Georges Seurat's A Sunday on La Grande Jatte and Marc Chagall's America Windows, in addition to many more of the masterpieces that are part of their extensive collection. The Art Institute was just the start of Ferris' timeless YOLO day of adventures. Discover other essential places to visit in Ferris Bueller's honor in this article from Vogue.
THIS IDEA IS GREAT FOR:
Family movie night
A virtual field trip
A game watch party