WHO KNEW A DESSERT THIS GOOD COULD BE SO EASY! MY GRANDMA, THAT'S WHO!
This Chocolate Truffle Mouse recipe, which has been in our family for years, utilizes dark chocolate and is decadent, yet light. Plus, it's really easy to make. It can be served with or without the homemade Raspberry Sauce.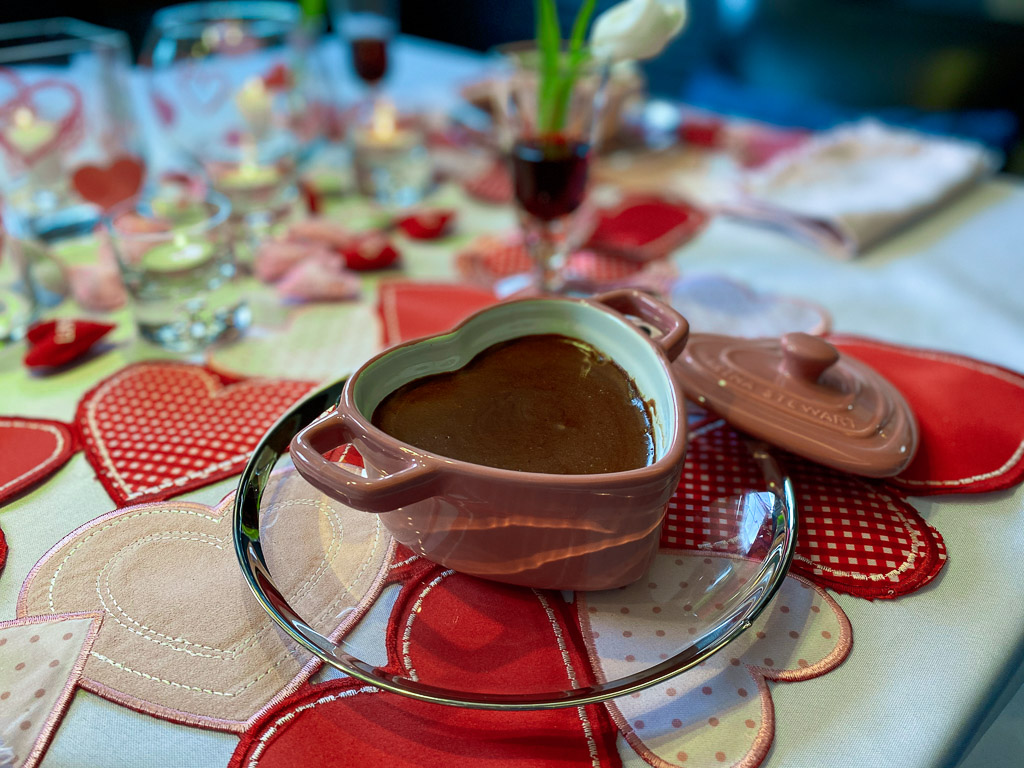 8 squares semisweet or dark chocolate (We used Ghirardelli)
¼ cup light corn syrup
¼ cup butter
2 eggs yolks, lightly beaten
1 cup whipping cream, divided
2 Tbsp. powdered sugar
½ tsp. vanilla extract
Combine first three ingredients in a saucepan, cook over low heat, stirring constantly until chocolate melts.
Combine yolks and ¼ cup cream. Gradually stir about ½ cup chocolate mixture into yolk mixture; add to remaining chocolate mixture, stirring constantly. Cook over medium-low heat 1 minute. Remove from heat. Cool to room temperature.
Beat remaining ¾ cup whipping cream until foamy, gradually add powdered sugar, beating until soft peaks form. Stir in vanilla
Stir ½ cup whipped cream mixture into chocolate mixture, fold in remaining cream mixture. Spoon into cups, cover and chill at least 8 hours. Serve with raspberry sauce.
RASPBERRY SAUCE
10 ounce package frozen raspberries, thawed
2 tsp. cornstarch
1/3 cup light corn syrup
Blend raspberries in Vitamix. Place blended raspberries in a small saucepan. Add corn starch and corn syrup, stirring well.
Cook over medium heat, stirring constantly, until mixture boils for one minute. Remove from heat and cool before serving.