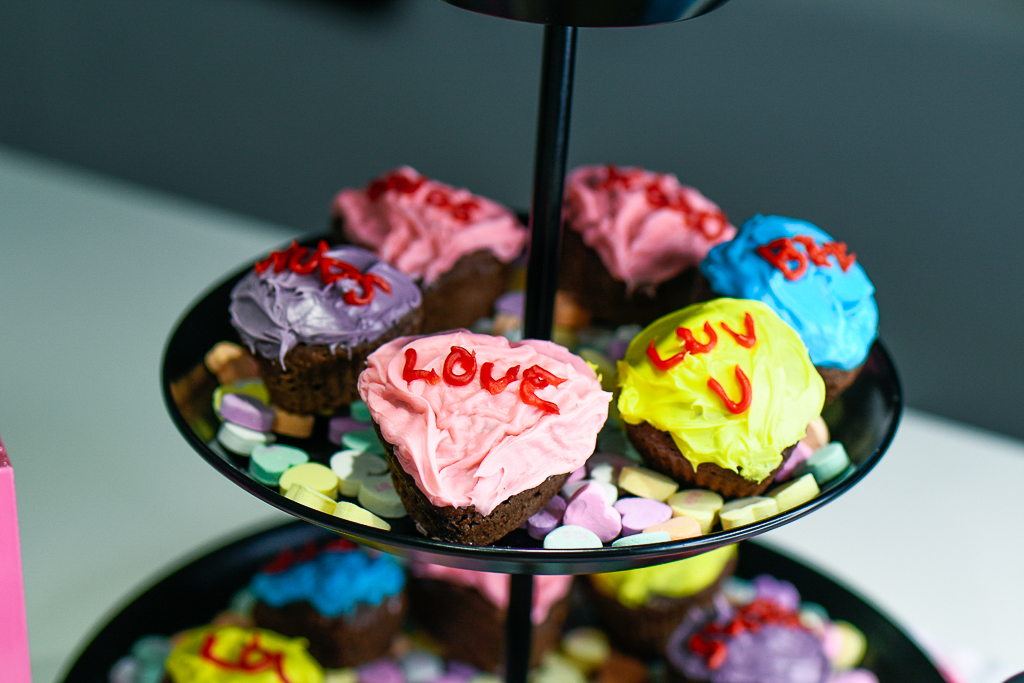 This cute and easy Valentines Day dessert will make your sweetheart swoon! In celebration of National Chocolate Cake Day, January 28, I looked high and low to find some simple ways to make a boxed cake mix taste like it was made from scratch. What secrets did I discover? I'm sharing three easy tricks that even the most novice baker can do. Truth be told, I've never tasted a packaged cake mix that turned out this delicious! To add to the fun, I got a jump start on our Valentines Day celebration by baking the chocolate cupcakes in adorable heart-shaped, silicon molds. My inspiration: conversation hearts! The result? A cute and easy Valentines Day dessert that I can't wait to serve!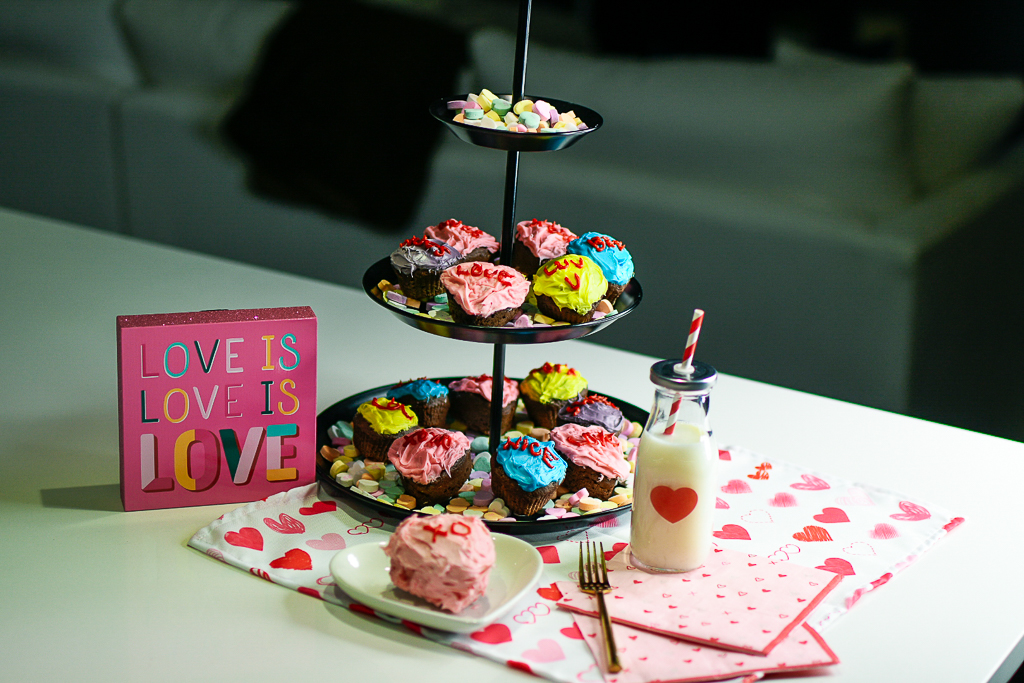 Love is love is love … and you'll love the taste of these chocolate cupcakes. What are the secret ingredients that make them the best around? How about adding a cup of freshly brewed coffee to the mix to bring out the chocolate flavor! In addition, adding a cup of sour cream added to the mix will keep them moist and fluffy. And the easiest trick that I'd never heard of before, simply sifting the cake mix before you add the liquid ingredients to make it lighter!
These heart shaped molds were perfect to create the "conversation heart" look I wanted. The silicon material made it easy to pop the cupcakes right out: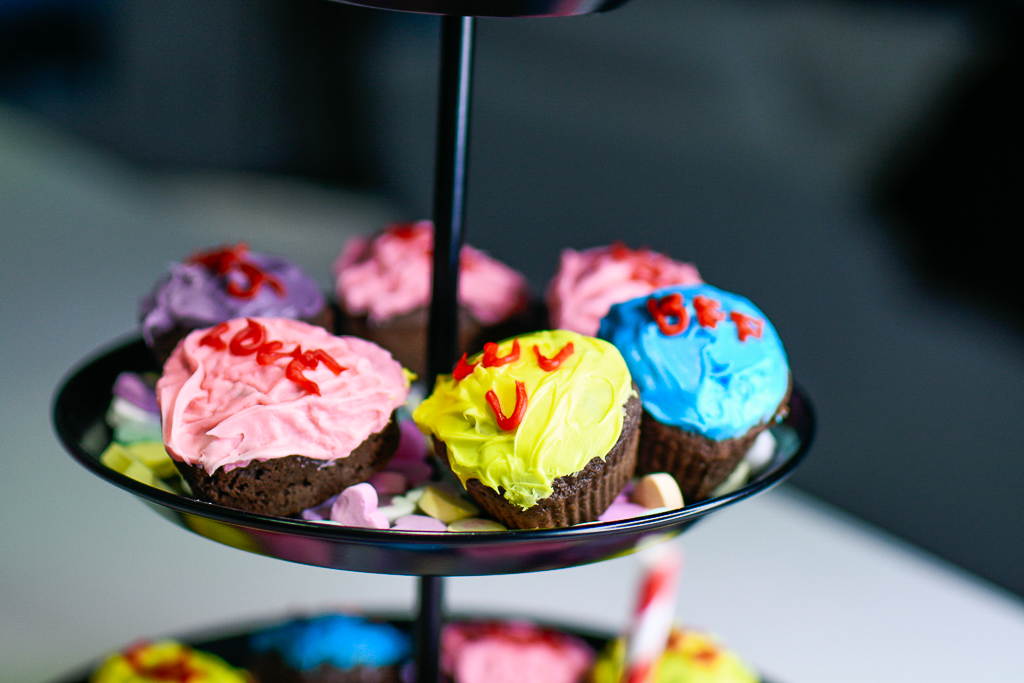 THE BEST CHOCOLATE CUPCAKES
Devil's Food cake mix (one package)
1 cup all-purpose flour
1 cup granulated sugar
1/4 teaspoon salt
1 cup sour cream
1 cup hot brewed coffee
3 whole eggs
2 1/2 teaspoons vanilla
Sift cake mix into bowl. Combine flour, sugar and salt with dry cake mix and stir or whisk to blend. In a separate bowl, mix sour cream, water, eggs, coffee and vanilla. Add half of the dry ingredients and blend. Then add the rest of the dry ingredients and mix on medium speed for 2 minutes.
Bake cupcakes at 350 degrees for 18 to 20 minutes. Remove cupcakes from molds and cool on a baking rack. (Recipe Courtesy: My Cake School)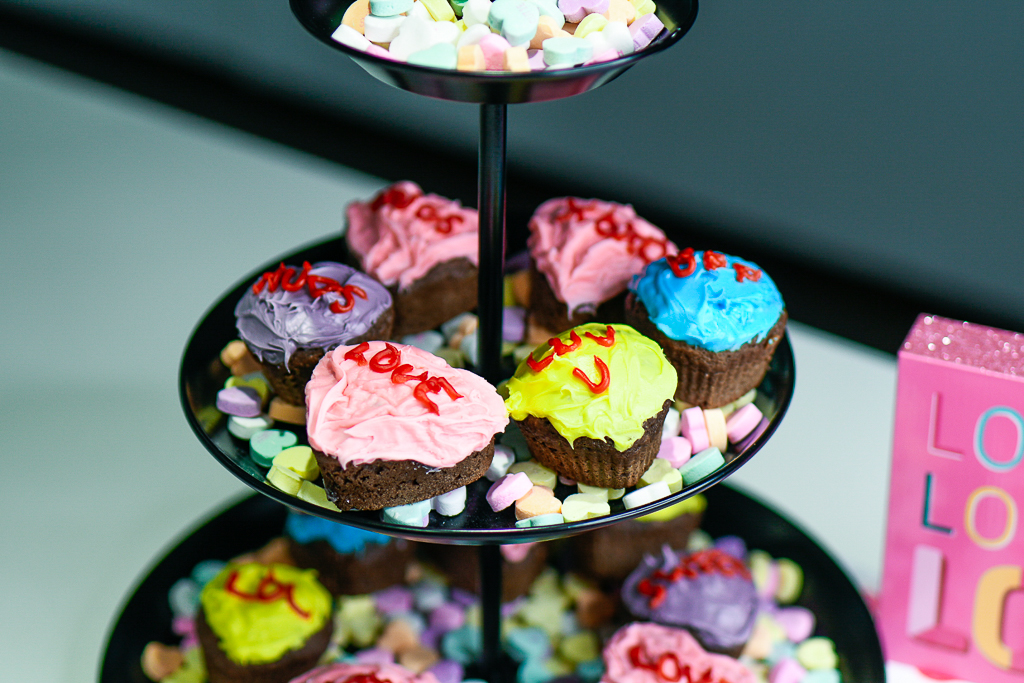 I decorated the top of the cupcakes with colored frosting, as well as red lettering:
To display the cupcakes, I used actual conversation hearts as scatter on this tiered display stand. They tied everything together and made it look festive and cute. Maximum impact, minimal effort.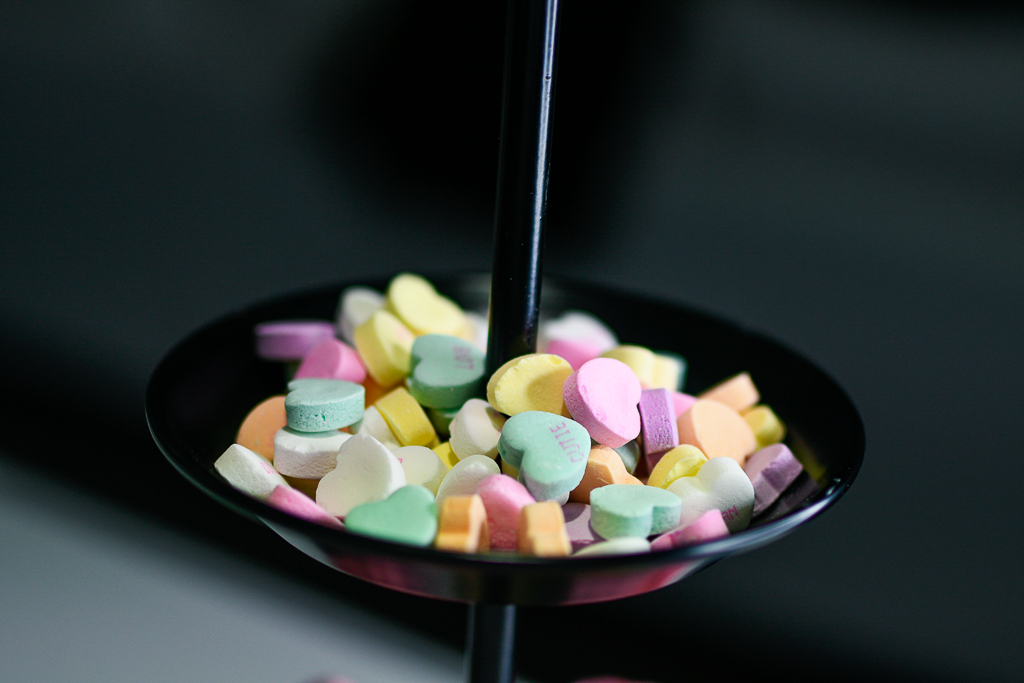 Did you try this idea? Share it on Instagram with the hashtag #makeeverydayanevent and tag @makeeverydayanevent! Looking for other fun ways to celebrate Valentine's Day, check out: A Pretty Delicious Way to Celebrate National Milk Day!