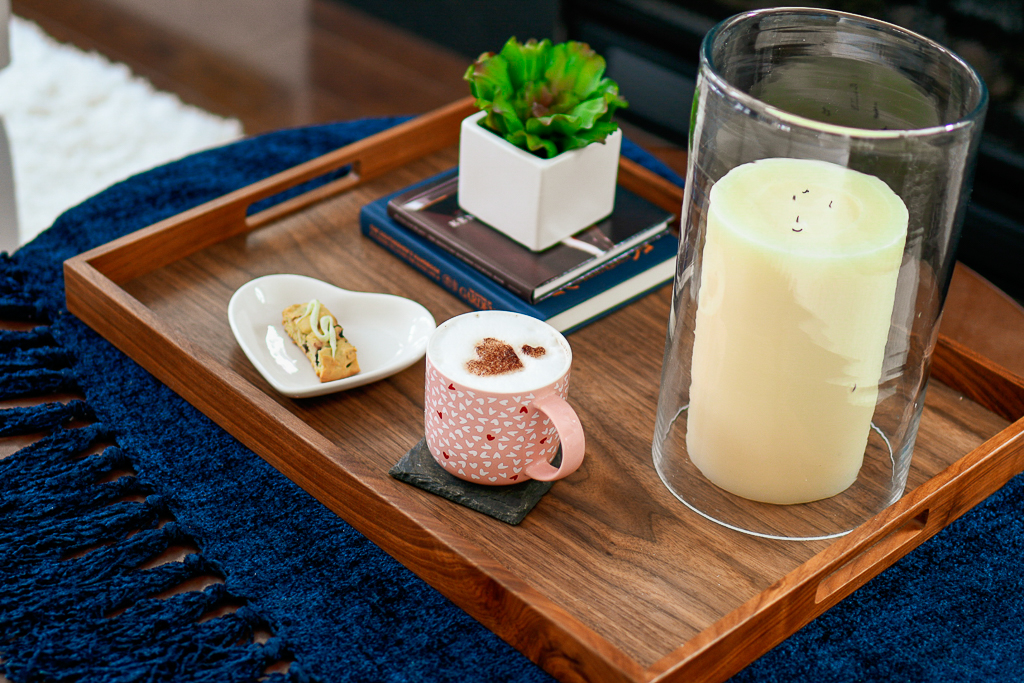 What's an adorable Valentines Day idea that's the perfect way to start to your celebration of the day (or any other day for that matter)? How about a gourmet coffee paired with a warm, homemade, cranberry biscotti? This isn't your run-of-the-mill packaged biscotti. Think one that's fresh out of the oven and has white chocolate drizzled all over it. And that coffee? It's topped with warm steamed milk and an adorable heart! Sign me up! Better yet, imagine having your Valentine surprise you with this delightful combination! Okay, so that might be pushing it a bit. But a girl can dare to dream, right? I got a jump start on planning this delicious and adorable Valentines Day idea when we celebrated National Gourmet Coffee Day on January 18.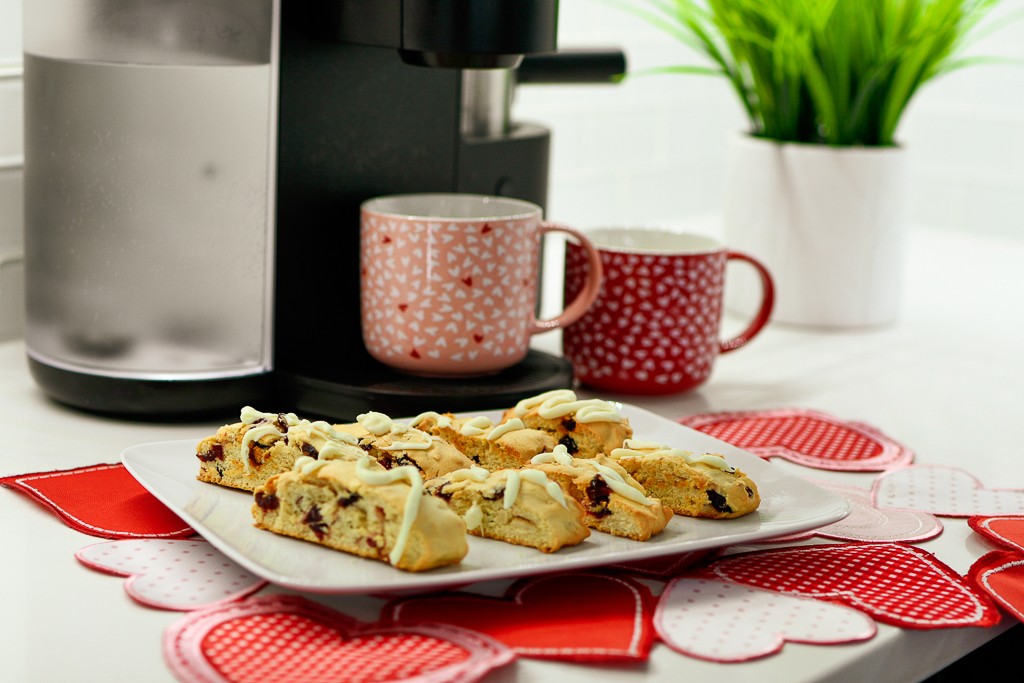 It all started when we decided it was time to upgrade our Keurig coffee maker. And National Gourmet Coffee Day seemed like the perfect excuse to finally pull the trigger. I am a firm believer in Sheldon Cooper's theory that hot beverages always make everything better. The possibility of creating cappuccinos, lattes, steamed milk … all from the comfort of our very own home seemed just too good to be true. How can I make this heaven on earth happen? Not with that 10-year-old machine that was currently sitting on our counter, that's for sure!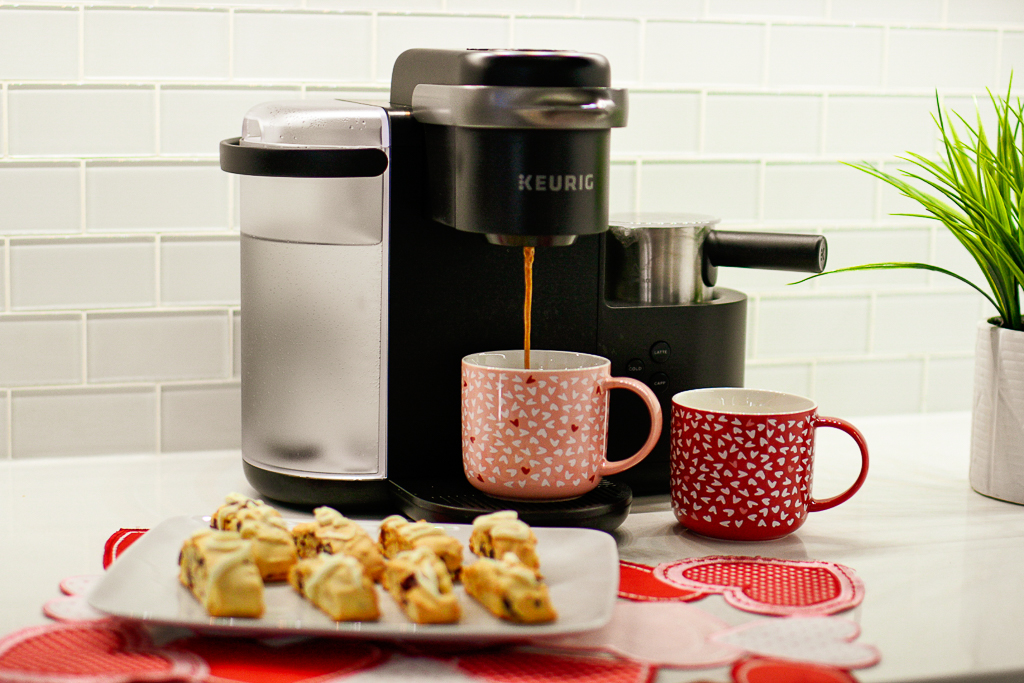 So like with most things mechanical, I turned to Matt. He dutifully researched the options and a few days later the perfect solution landed on our front porch. The Keurig K-Cafe Coffee Maker allowed us to not only celebrate National Gourmet Coffee Day in style, we've been celebrating almost every day since. I've even discovered a simple way to create coffee art …
The ability to create perfect cappuccinos and lattes with the Keurig K-Cafe has really been a game changer in our kitchen. In addition, the new coffee maker allows us to brew various sized individual cups, from six ounces, to eight ounces, as well as 10 and 12 ounce options. It also has a nifty little button for "strong" brew, which was one of my complaints with our old maker.
But the absolute best feature is the ability to easily froth milk. It's just a simple little delight that makes my morning a little more special. And an opportunity to get a bit crafty!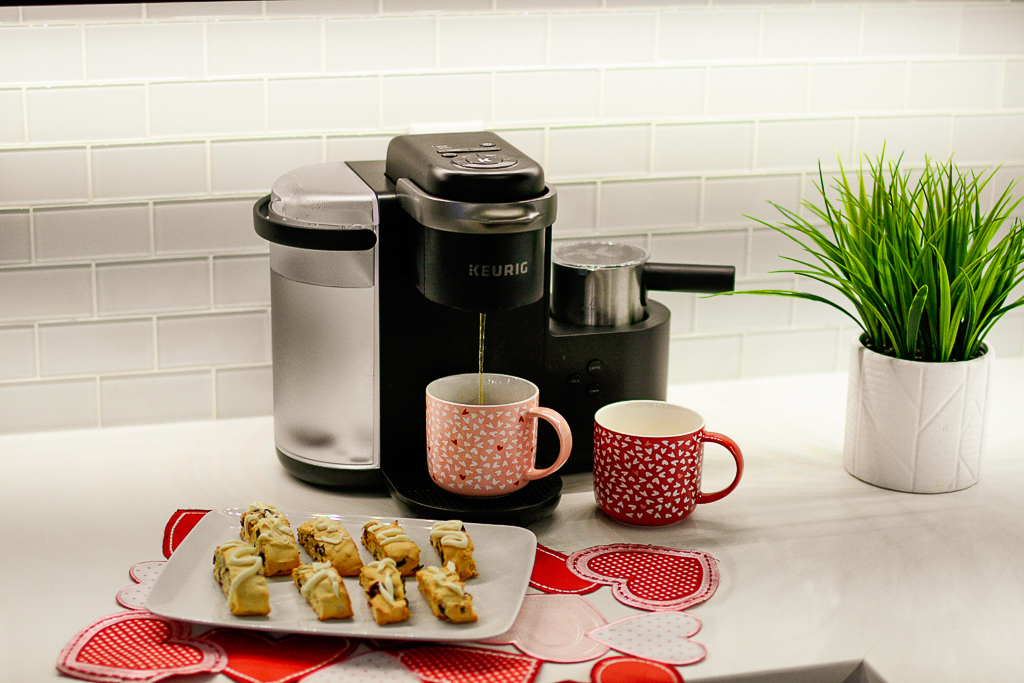 With this frothy milk feature came the opportunity to create coffee art. I discovered a whole mess of YouTube videos that seemed really complicated. And then I stumble onto an easy, albeit adorable alternative. These coffee stencils are so fun!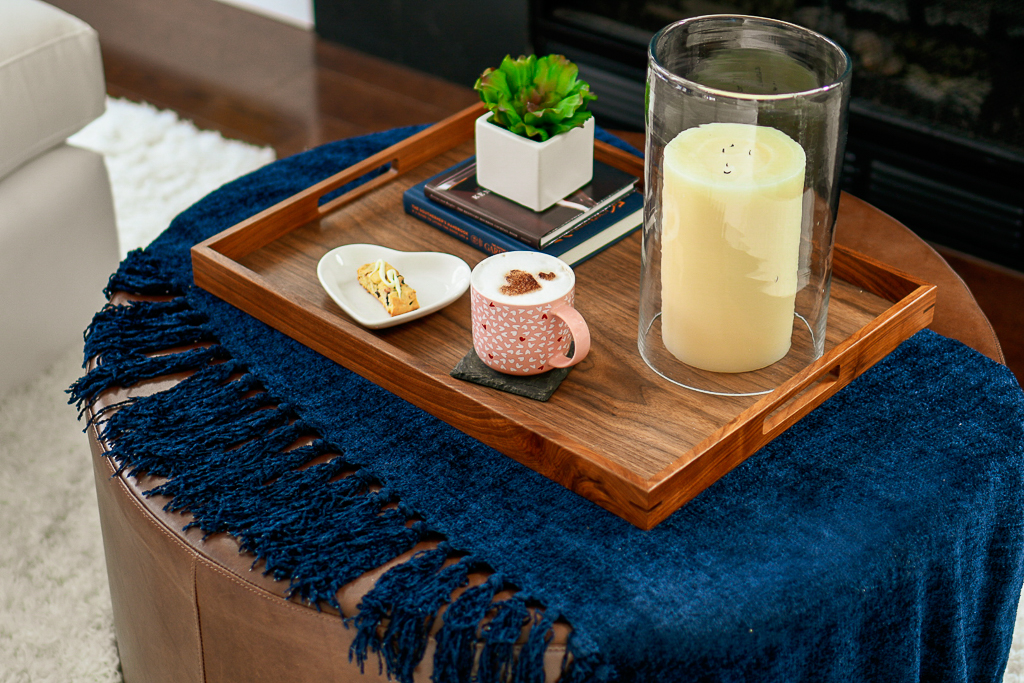 There are 72 different designs included in this set. Obviously the hearts are perfect for Valentine's Day, but there are lots of other festive options for other occasions. And not only are the stencils great for coffee, you can use them for oatmeal, cake and hot chocolate as well. So many clever options. So easy to use. Just take a look:
To make the day extra special, pair your decorated, gourmet coffee with this homemade biscotti recipe. Yum! Such a sweet Valentine's Day surprise! Even if you are just treating yourself!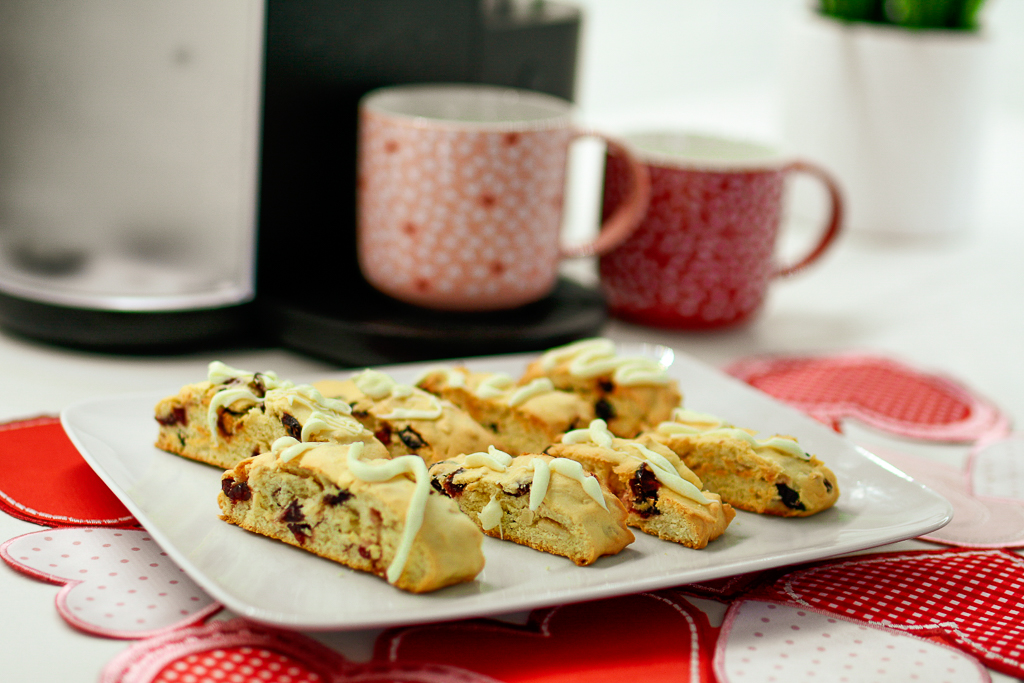 Did you try this idea? Share it on Instagram with the hashtag #makeeverydayanevent and tag @makeeverydayanevent! Looking for other Valentine's Day ideas? Check out these heart-shaped, homemade hand pies!