A PRETTY, DELICIOUS WAY TO CELEBRATE NATIONAL MILK DAY! ALSO A GREAT VALENTINE'S DAY IDEA!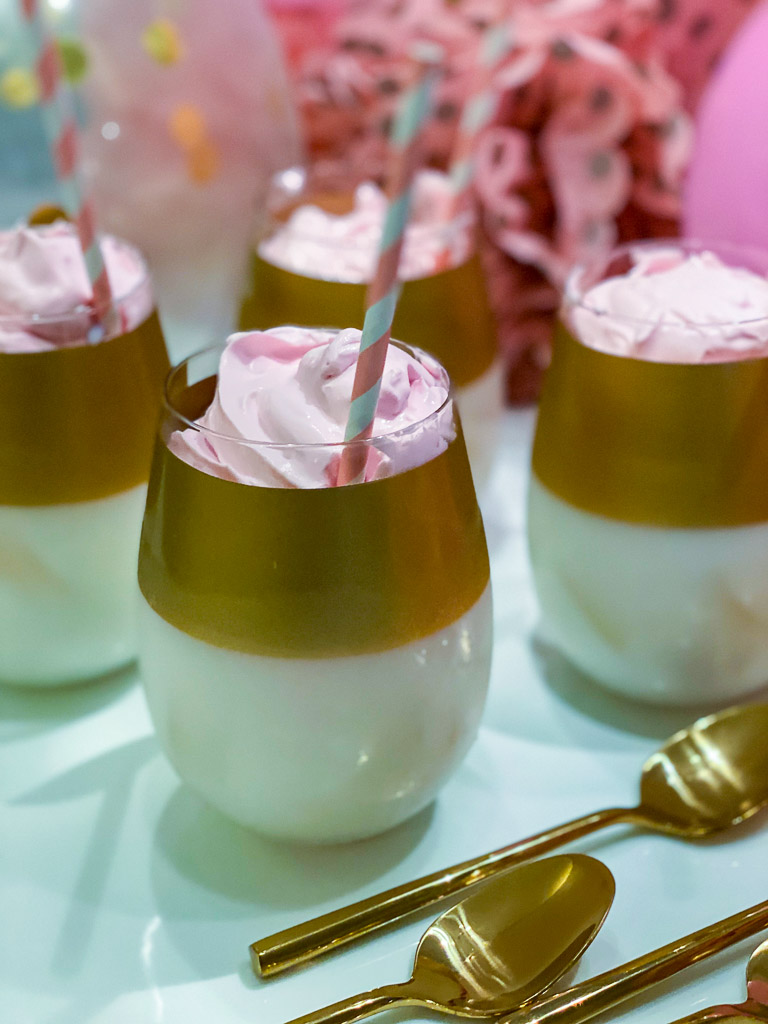 Whipped Strawberry Milk is a great Valentines Day drink idea, It's easy to make, pretty and delicious! We show you how to create this sensation in honor of National Milk Day on January 11.
Why celebrate milk in the middle of January? Good question. Apparently this date in 1878 is believed to be the anniversary of the first milk delivery in glass bottles, according to "Interesting Facts About Dairy for National Milk Day." In addition to that tidbit, we found some other fun facts in honor of the day: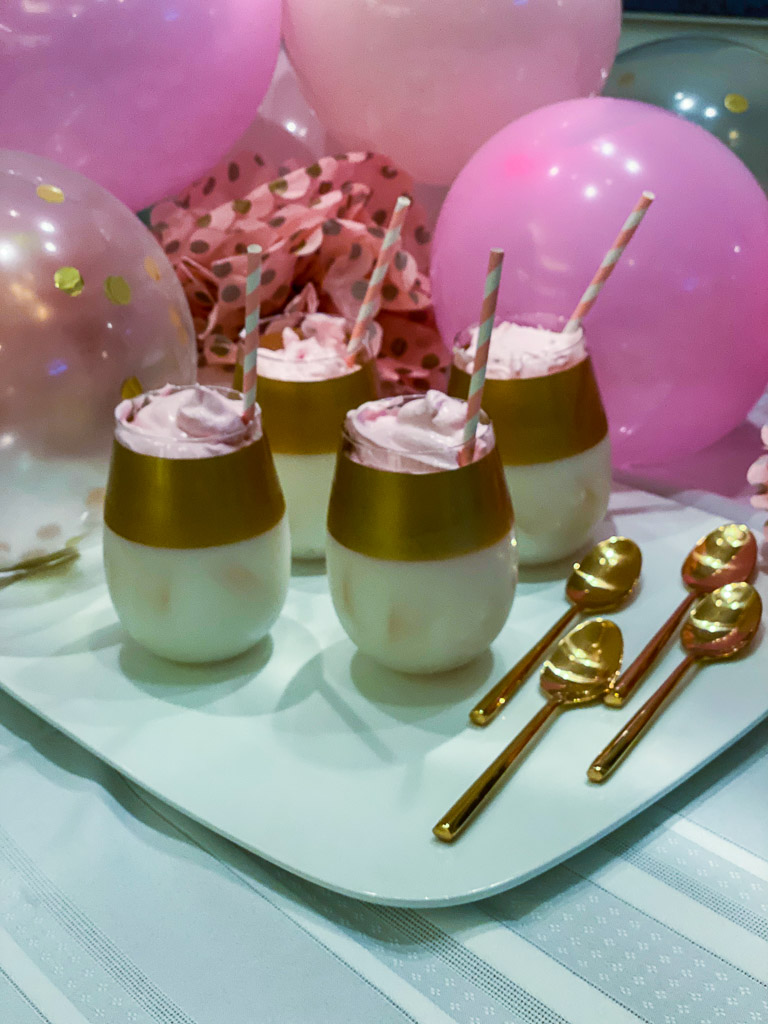 Around the world, there are more than six billion consumers of milk and milk products.
The average American consumed about 25 gallons of milk per year.
A cow produces an average of 6.3 gallons of milk daily, or over 2,300 gallons each year.
In their lifetime, the average dairy cow will produce about 350,000 glasses of milk.
While you may think cows are worth more for their beef, they are actually more valuable for their milk, cheese, butter, and yogurt.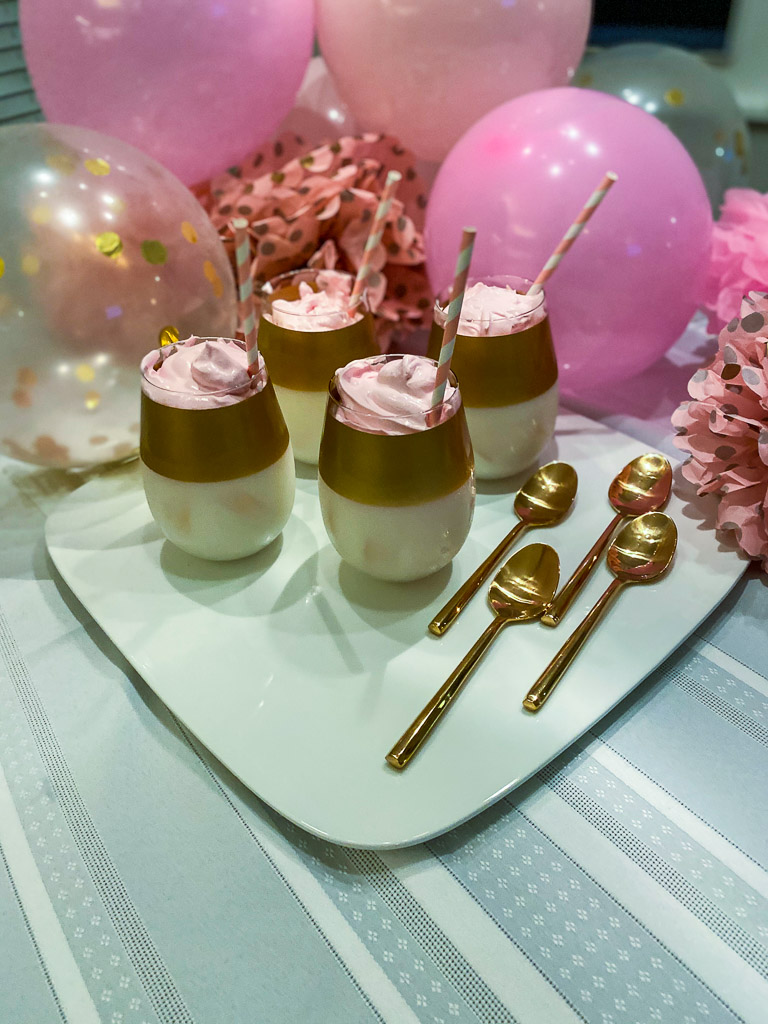 So on National Milk Day, our glasses are most definitely half full. In fact, they're completely full … of a delightful whipped strawberry beverage that we first heard about during quarantine and decided to try ourselves.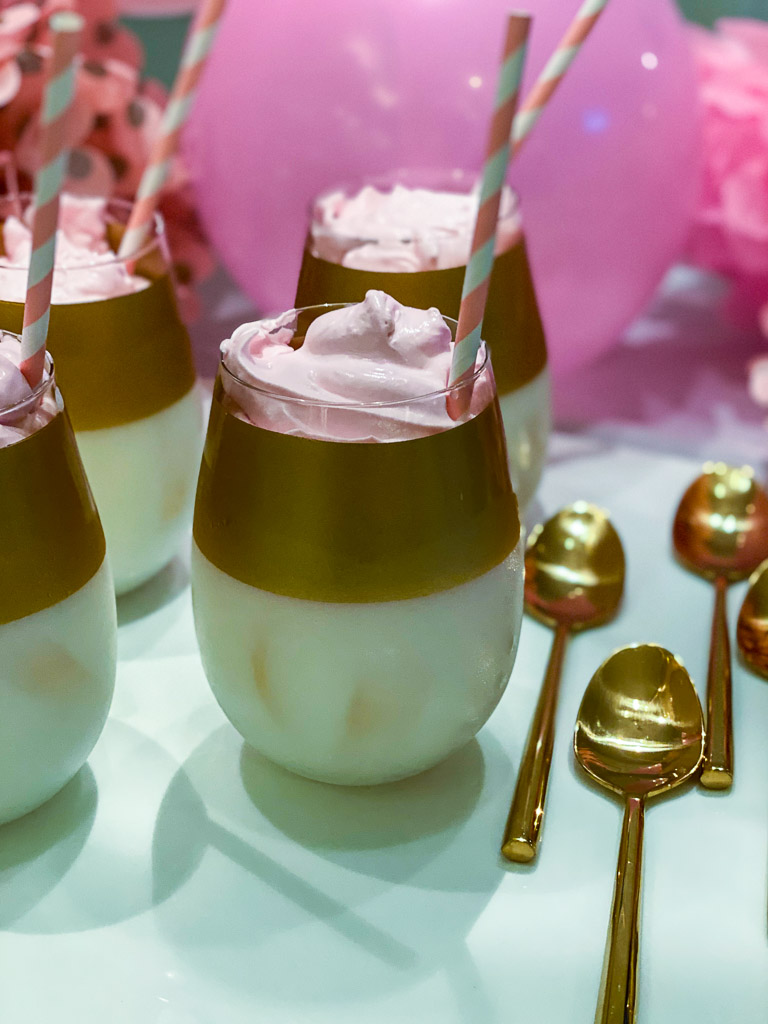 The latest whipped craze to hit the scene, Whipped Strawberry Milk is just plain fun! It's the tasty treat you didn't know you can't live without. And it's a perfect afternoon pick me up. Clearly this decadent delight is the ideal way to celebrate National Milk Day, January 11.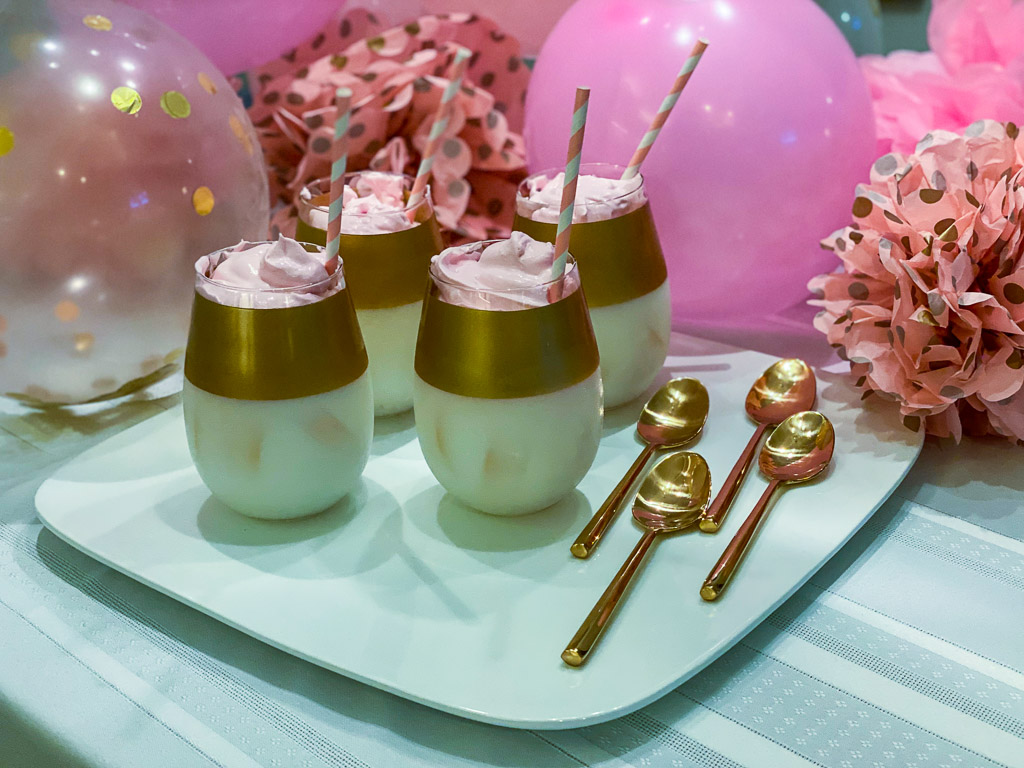 WHIPPED STRAWBERRY MILK
One cup heavy whipping cream
Four tablespoons Nesquik strawberry power
Milk
Ice
Combine heavy whipping cream and strawberry milk powder in a medium bowl. Beat with a hand mixer until stiff peaks form. Fill a large glass with ice, then fill 3/4 full with milk. Spoon strawberry whip over milk and serve. Makes four servings. (Recipe courtesy of Delish)
A GREAT IDEA FOR VALENTINE'S DAY …
We love the idea of Whipped Strawberry Milk as a Valentine's Day treat. By simply dressing up our tabletop and glassware, we made the drink even more special. It's all a great way to decorate a tablescape for Valentine's day, Here's how we pulled it together: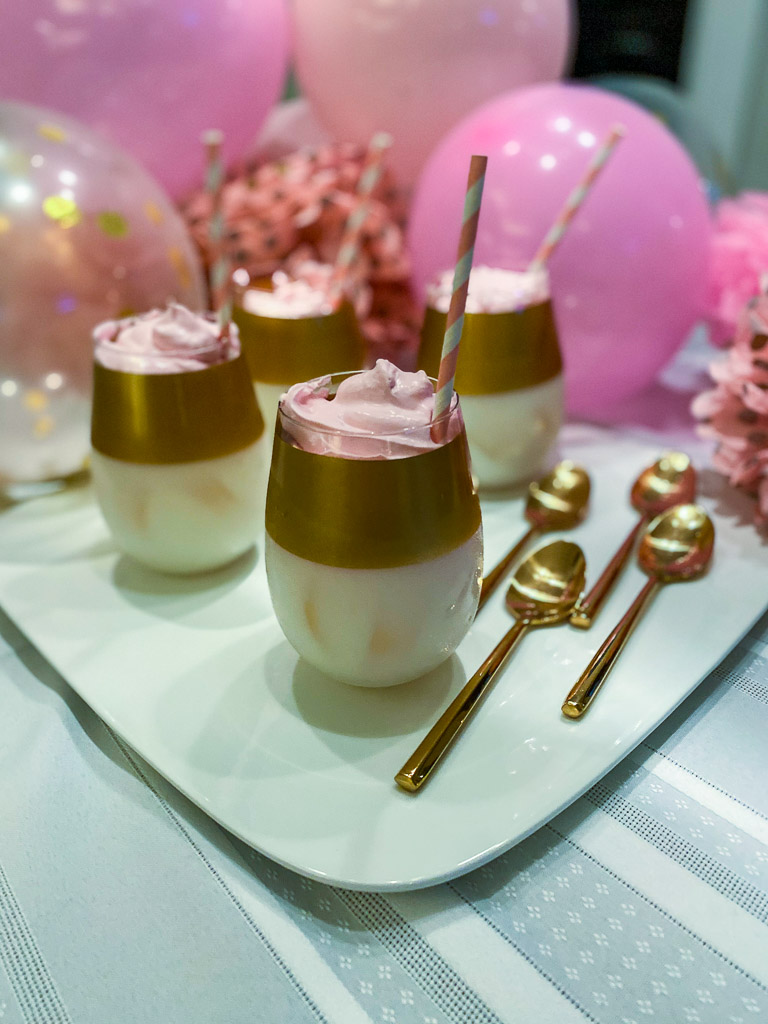 Striped pink and white paper straws:
Wide gold trimmed, stemless wine glasses (ours are out of stock, however I think these are even more elegant):
Pink and gold tissue pom poms:
Gold confetti balloons:
Gold flatware: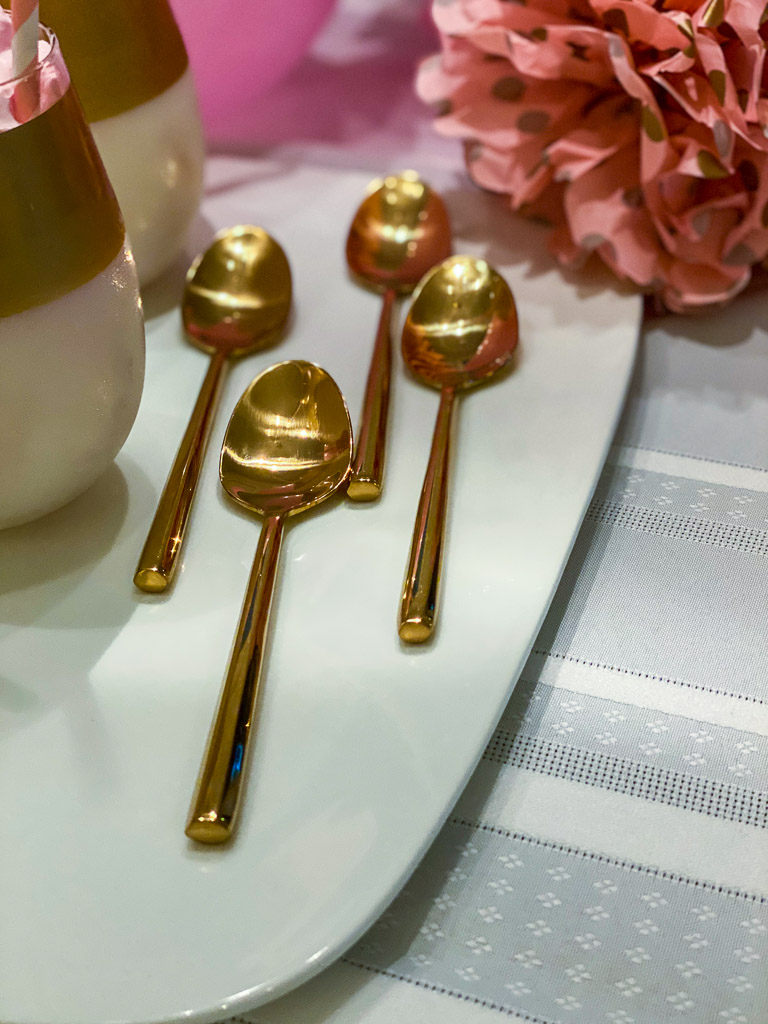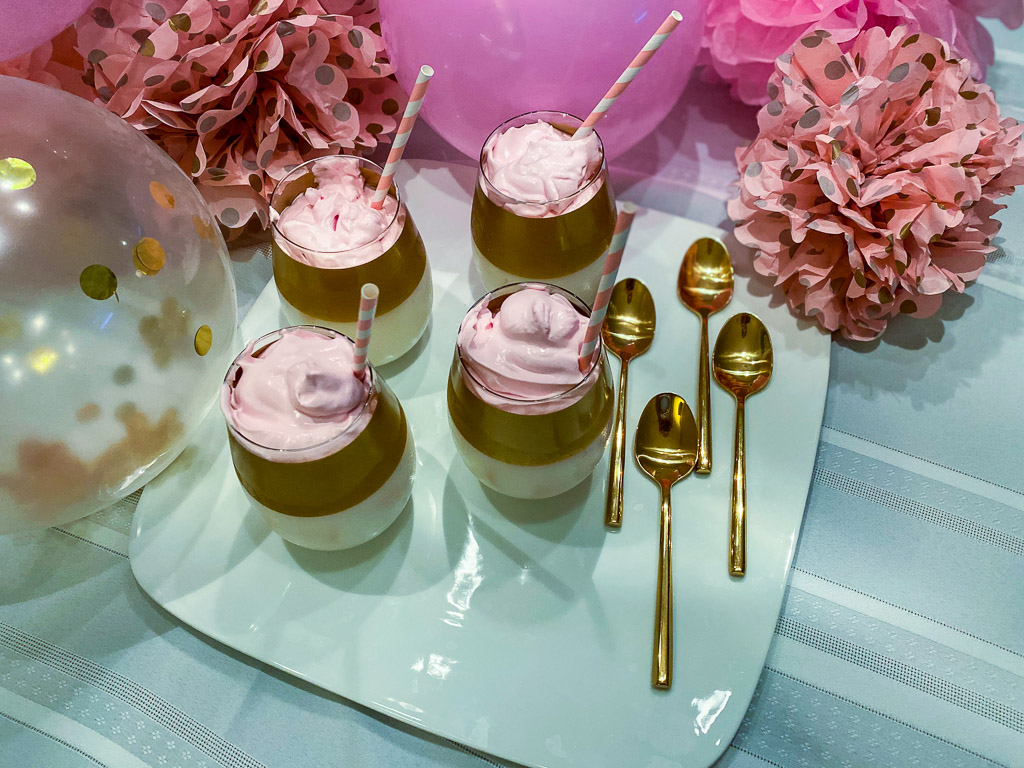 Looking for another way to brighten your afternoon? Check out Homemade Ice Cream Sandwiches in Three Easy Steps!