THREE GREAT IDEAS TO CELEBRATE NATIONAL HAMBURGER DAY!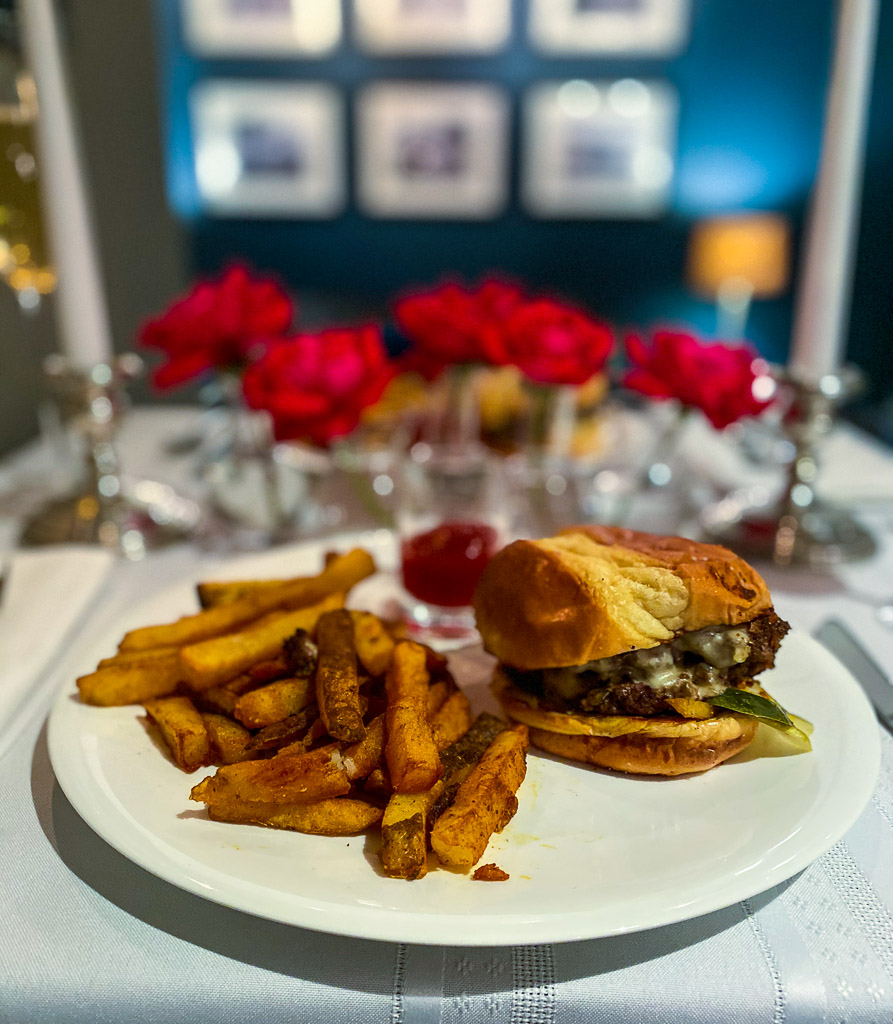 While we tend to think of the hamburger as unique to American culture, this mouthwatering creation cradled between two delicious bread buns actually dates back to the first century A.D. Who knew? We sure didn't. But when planning our celebration, we ran across this very comprehensive timeline of the history of the burger which appeared in Food & Wine.
Well, regardless of its origins, one thing is for certain, Americans do love their burgers. Reports claim more than 50 million burgers are consumed in the U.S. each year. That's an average of about three burgers per person, per week. The love affair is real.
And with statistics like that, it's no wonder the hamburger deserves its very own day. Heck, it should really have an entire week. Here are three ideas to make your celebration of National Hamburger Day on May 28 the grand occurrence this beloved icon of the sandwich world truly deserves.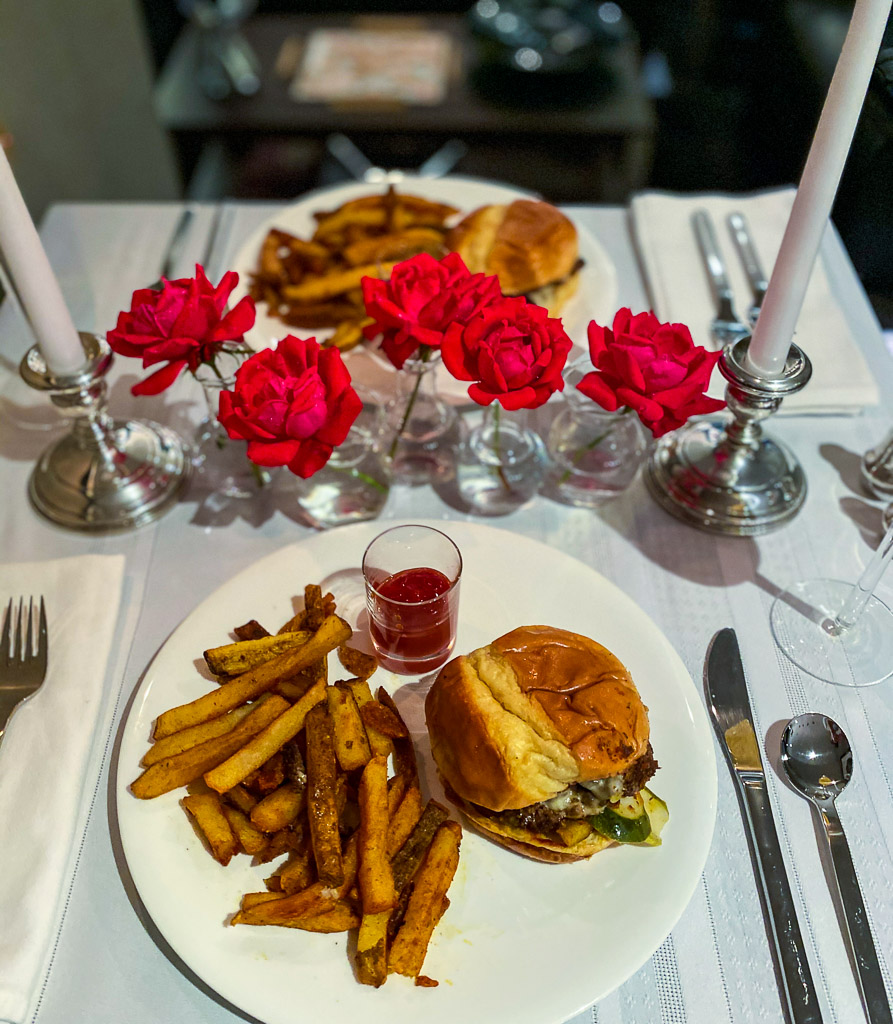 INDULGE IN AN ELEGANT TABLE SETTING …
Burgers and fries are typically casual fare, commonly served in unassuming, low-key settings often referred to as "joints," "dives," or "diners." You can even order one out of your car window, for heaven's sake. But today is a special occasion and your celebration should follow suit.
To set the mood, we created an elegant table with our fine china and some swanky silver pieces. Long lighted tapers and beautiful red roses added to the sophisticated mood. There is nothing more indulgent than to treat yourself to this quintessential classic served on a chic, elegant place setting. Of course, hotel roomservice has known this juicy tidbit for years!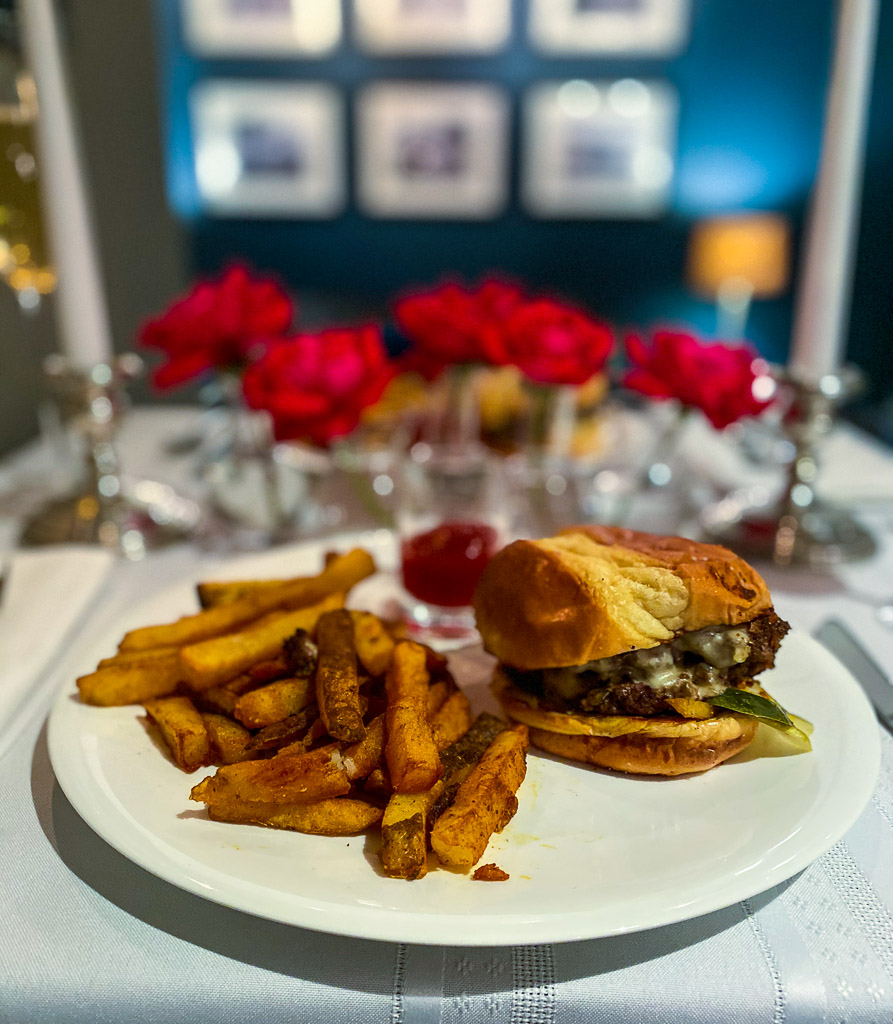 GO AHEAD! ORDER IN THE BEST BURGER IN TOWN!
Make this burger stand out from the others you've eaten all year. We certainly did. Olive and Oak is an acclaimed restaurant and home to a James Beard Award semi-finalist chef. Even better than that … ? It's exactly one mile from our house and a block from our office. According to the restaurant's owners, the O+O Burger is one of the most popular items on their menu. Griddled beef, dill pickles, onions and white American cheese make it a combination that's hard to resist.
DON'T FORGET THE BUBBLY! CHAMPAGNE PAIRS GREAT WITH THIS MEAL!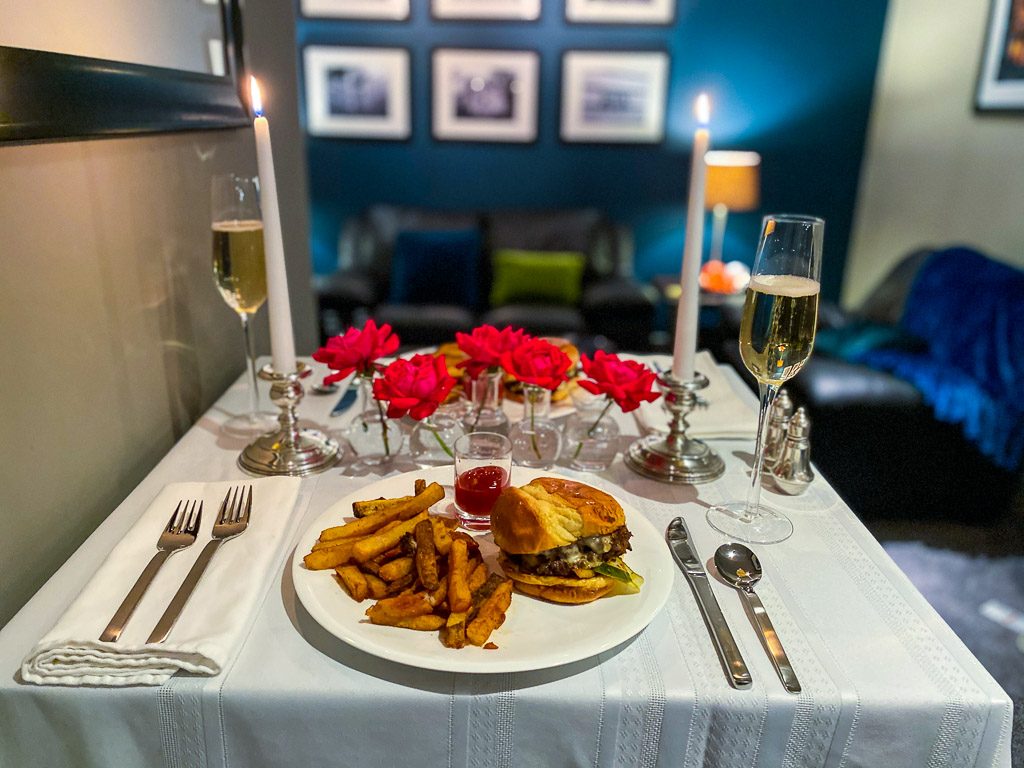 According to sommeliers and sparkling wine aficionados, there is no better partner for champagne than french fries. In fact, a spokesperson for Moet recently made the bold statement that "if you're not drinking champagne with French fries, you're doing it wrong" to taste-making staple, Town & Country. "The saltiness and crunchiness of french fries are the perfect complement to champagne's fine bubbles and zesty acidity," she adds. Well, then! Who are we to argue with the experts … ? Champagne it is!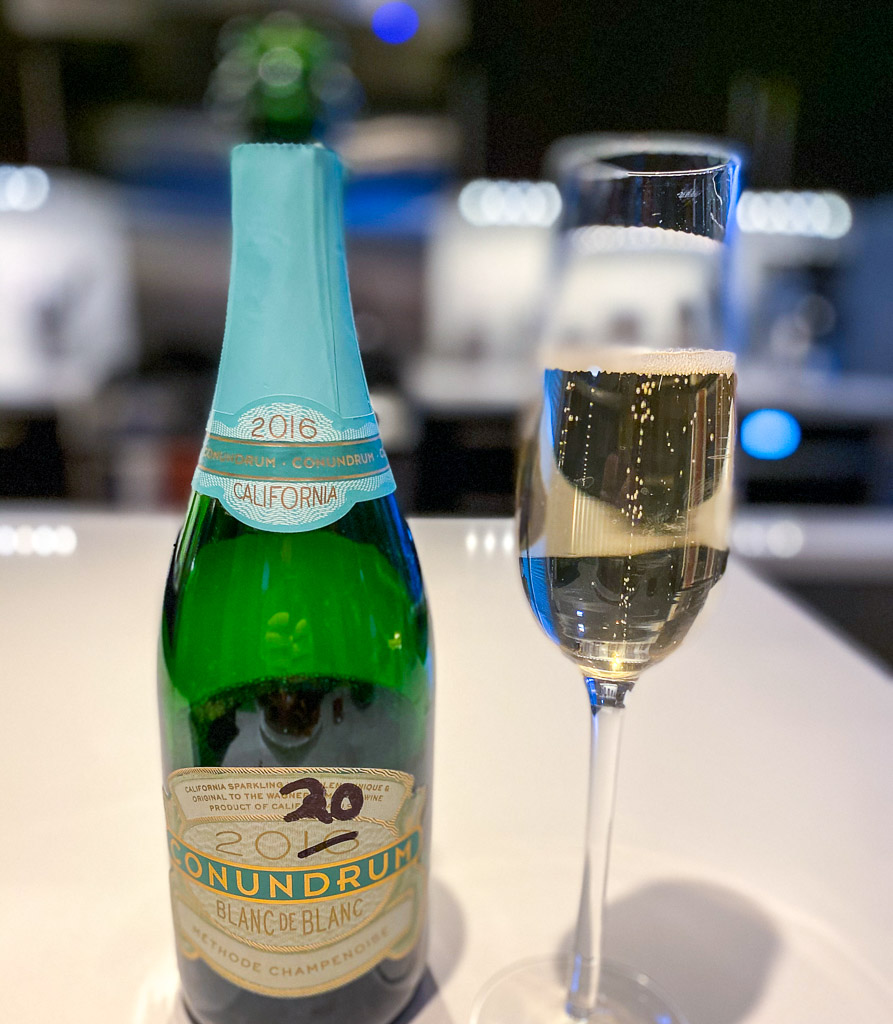 Happy National Hamburger Day!