THIS OVEN CARAMEL CORN RECIPE IS SUPER EASY TO MAKE AND OH SO GOOD!
This easy to make oven caramel corn recipe is the hit of every party and will also make your house smell like heaven! You'll love it!
I found this great recipe when I was sorting through the recipe box we saved from Matt's grandmother.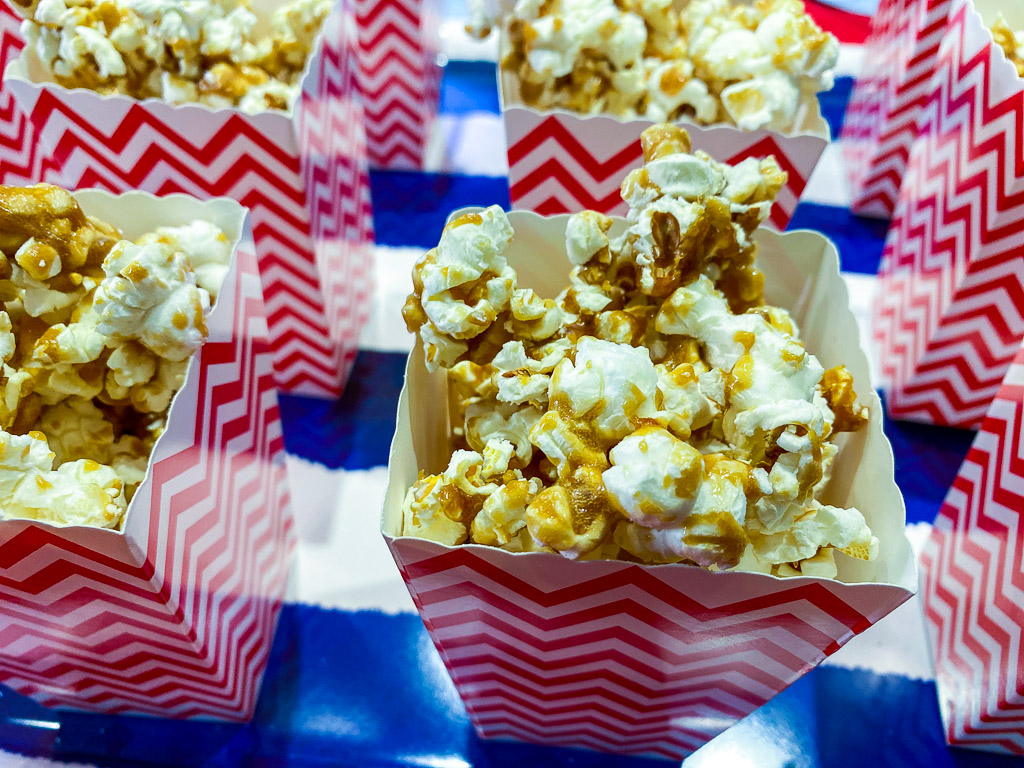 It's an activity I love to do for a whole bunch of reasons.
One, it allows me to remember her and the conversations we had when I was a new member of the family.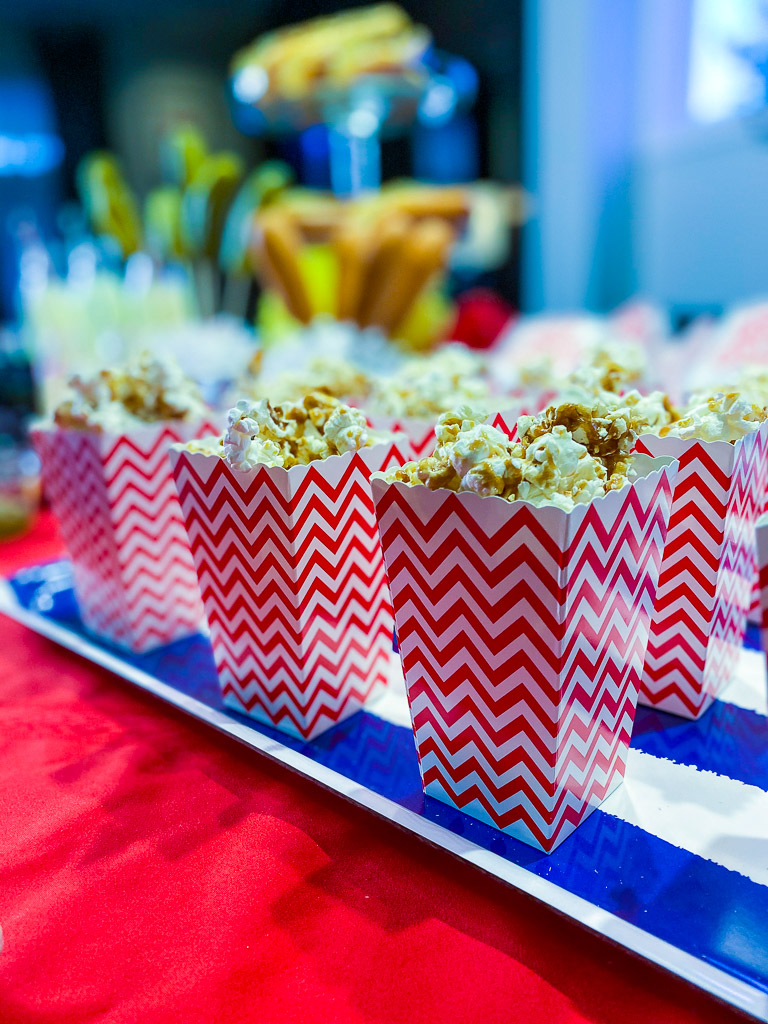 And two, I find some really good recipes.
Such is the case with this oven caramel corn.
It is super easy to make, makes the house smell like heaven, and is really tasty.
It's great to keep on hand for all of the upcoming fall activities!
You'll definitely want to keep a batch on hand for tailgating, fall parties and, of course, Halloween parties.
I love to serve it in these adorable red and white popcorn containers. But there are also some other great options such as these black and white boxes (so cute for tailgating, since they look like a referee's shirt), these bags that look like they are straight from a carnival or fall fair, or these gold and white paper cups that are darling and great for a birthday party or girl's night.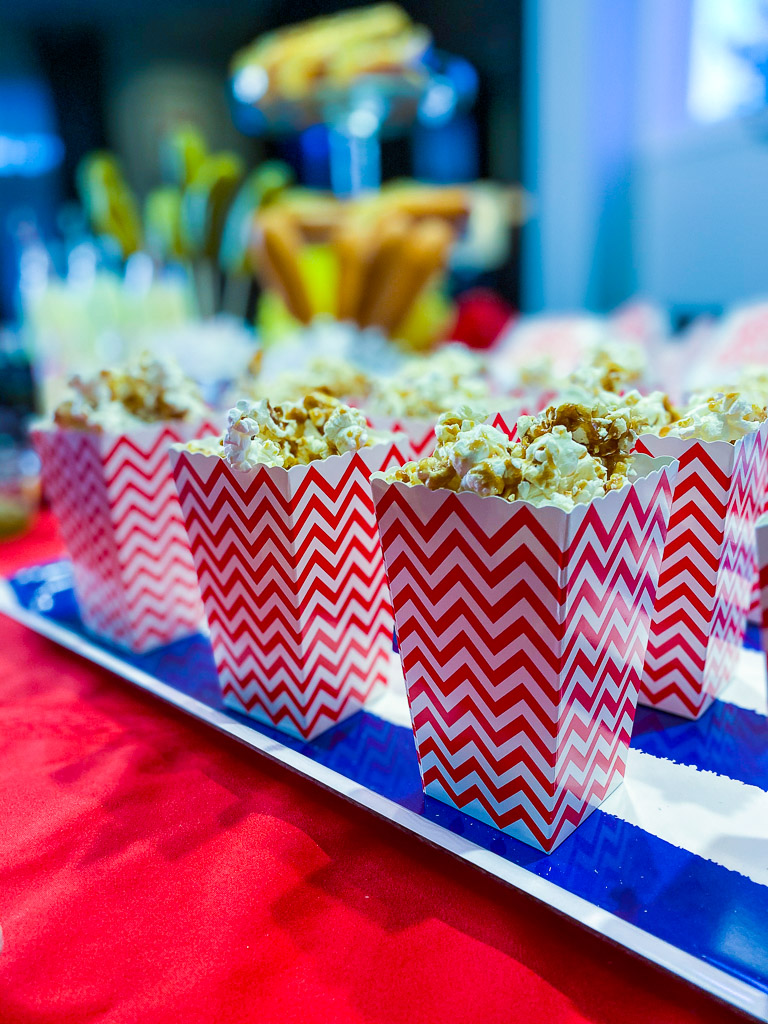 Posts on Make Every Day an Event may contain affiliate links which means we may earn a small commission on purchases at no extra cost to you. To learn more, please read our full disclosure here.
THE BEST OVEN CARAMEL POPCORN RECIPE:
4 quarts popped popcorn (1/2 cup of un-popped kernels)
1 cup brown sugar
1/2 cup butter
1/4 cup white corn syrup
1/2 tsp. salt
1/2 tsp baking soda
Preheat oven to 200 degrees.
Place popcorn in large roasting pan.
Mix sugar, butter, syrup and salt in medium size sauce pan.
Cook, stirring until the liquid starts to boil.
Lower heat and boil for five additional minutes.
Remove mixture from heat and add baking soda.
Fold the liquid into popcorn to coat it. Tongs work great for this!
Place in oven and bake for one hour.
Remove from oven and cool, stirring a few times while cooling.
Nuts may be added with popcorn if desired.
Caramel corn will keep for several weeks if stored in airtight container.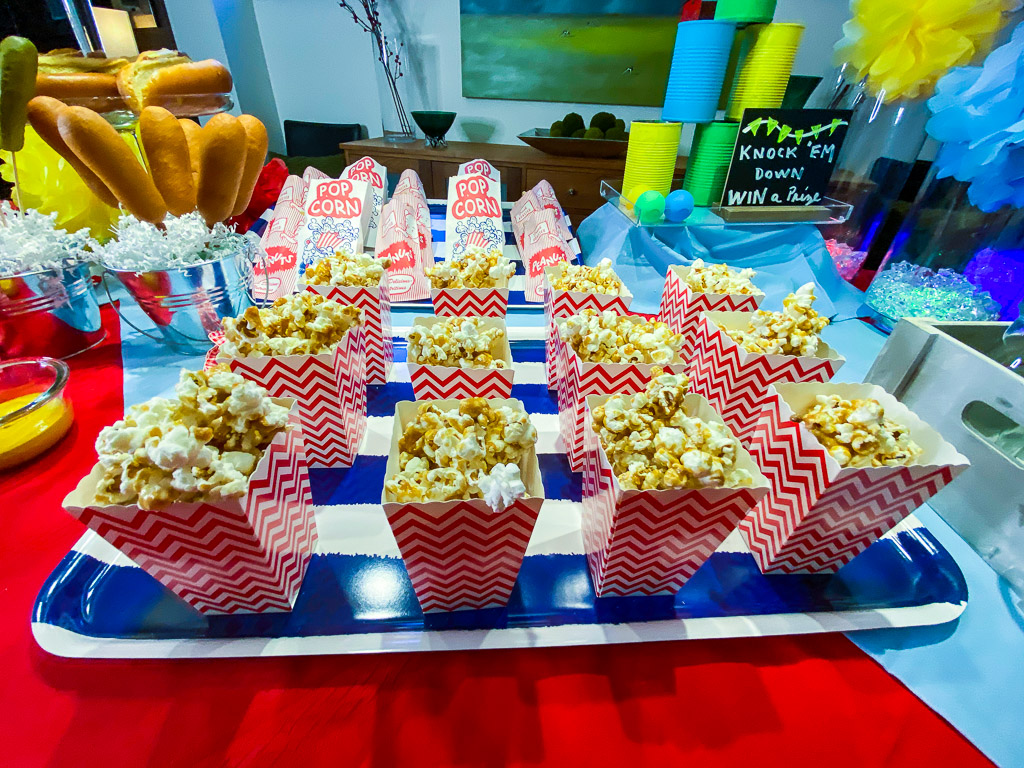 Did you try this recipe? Share your photos on Instagram with the hashtag #makeeverydayanevent and tag @makeeverydayanevent!
Looking for other great fall ideas? Check out these blogs:
Jarcuterie is Simply PERFECT for Tailgating
The Aperol Spritz is a Delightful Drink for a Late Summer Evening
Easy to Make Velvet Pumpkins are a GREAT Addition to Any Fall Tablescape