A DIY BODY SCRUB YOU'LL LOVE THAT IS EASY TO MAKE & LEAVES SKIN GLOWING!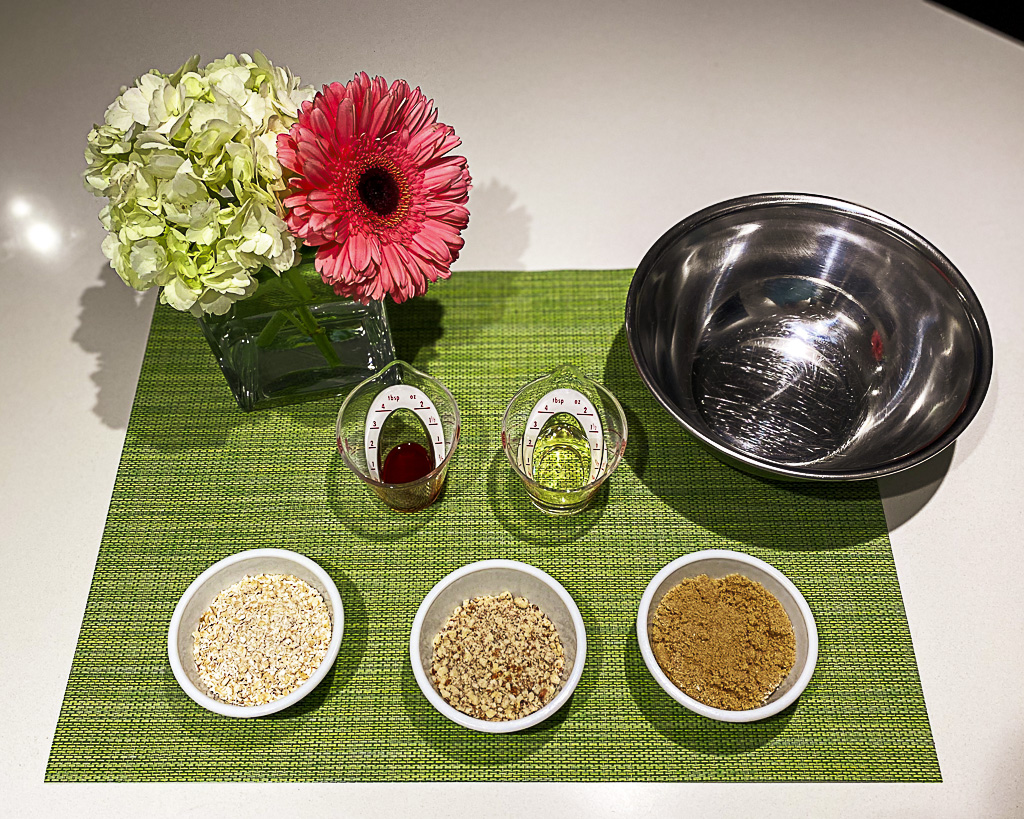 This DIY body scrub contains naturally soothing ingredients that will gently exfoliate and moisturize your skin, even in the dead of winter!
Ugh.
I am so sick of this current situation …
So I've decided enough is enough!
I'm not putting up with it anymore!
Simply put, I am on a mission!
And watch out … because I'm not going to rest until my enemy has surrendered.
That's right, I'm coming after you dry, flaky, winter skin!
Your days are numbered!
What's my secret weapon?
I've found a simply terrific exfoliating body scrub.
It will kick your dull skin to the curb and leave you glowing!
And it smells great as well.
But the very best part?
I made it myself, in my kitchen, with just a few simple ingredients!
And you can too.
I know you'll love it!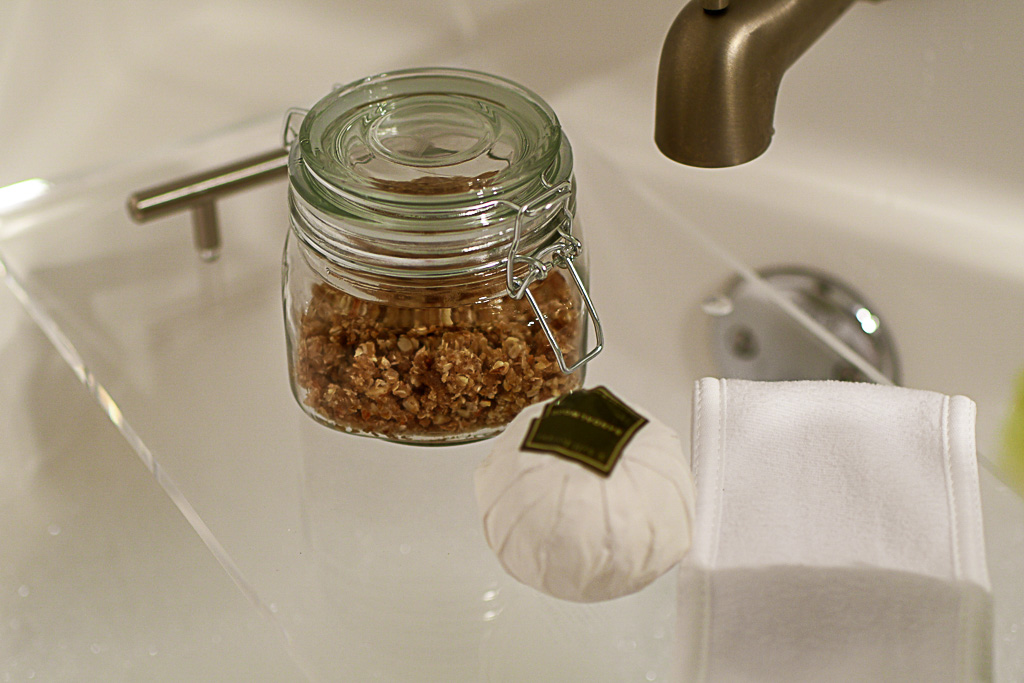 HOW CAN I EXFOLIATE MY BODY NATURALLY?
A homemade exfoliating scrub is one of the best ways to naturally exfoliate your body. Plus, they smell terrific! A DIY body scrub in an adorable jar can also be a very thoughtful gift.
IS A BODY SCRUB AN EXFOLIATOR?
Yes! Body scrubs are known as a "mechanical or physical exfoliant," which sounds very industrial. LOL.
WHAT DO EXFOLIATING SCRUBS DO?
By definition a mechanical or physical exfoliant contains naturally abrasive ingredients in the scrub that physically remove dead skin cells from your skin's outer layer.
Physical (or mechanical) exfoliants should only be used once or twice a week. You don't want to overuse them and strip your skin of its natural oils.
And I speak from experience because I've done that … and it was not pretty.
It was dry, flaky and painful.
With exfoliating scrubs, more is not always better!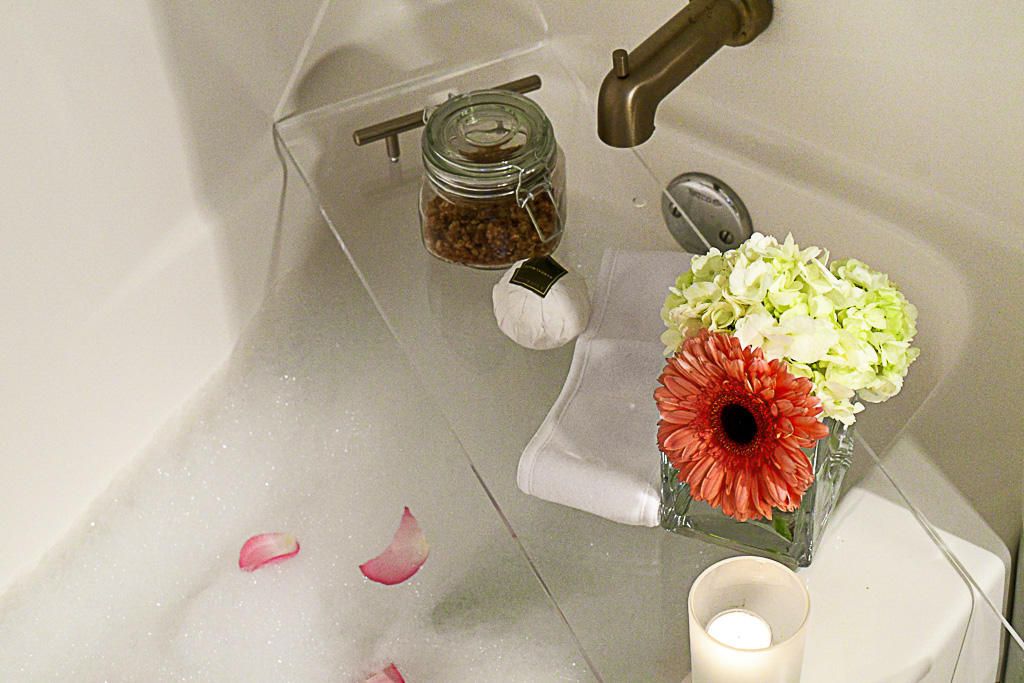 WHAT IS A CHEMICAL EXFOLIATOR?
In case you were wondering, the other type of exfoliator is chemical.
These exfoliators are acids (such as alpha-hydroxy acids (AHA) and beta-hydroxy acids (BHA), or a combination of the two) that get rid of dead skin cells.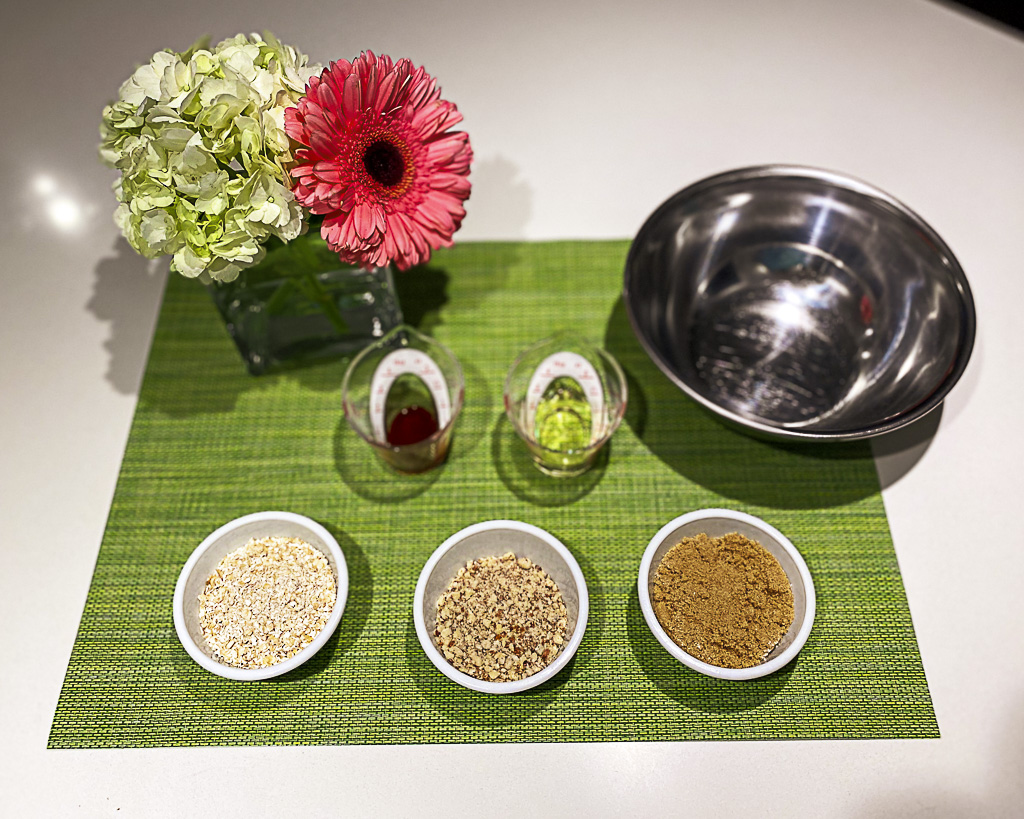 HOW DO YOU MAKE BODY SCRUBS?
A DIY body scrub is actually super easy to make at home.
In fact, you likely already have all of the ingredients you need for a perfect body scrub recipe right in your pantry!
The best ones consist of a just few simple ingredients and don't even require you to turn on the stove.
WHAT ARE THE INGREDIENTS FOR BODY SCRUB?
To make your own body scrub, you want to include ingredients that are not only exfoliating but are also nourishing.
I did a bit of research to figure out how to make the best homemade body scrub for glowing skin.
There were some common ingredients that kept popping up and made sense, given my experience with beauty care products.
Oats (which are known to calm skin), almonds (which is a great moisturizing oil) and sugar (a natural exfoliant) were those key ingredient.
I also discovered you needed an essential oil to hold it all together.
Coffee, was another ingredient I kept stumbling across in a lot of my research.
But I have to admit, I am not a fan coffee body scrubs.
The grounds are messy and stain the shower, as well as your skin. In my experience, a homemade sugar scrub is definitely the way to go!
WHAT IS A GOOD HOMEMADE BODY SCRUB?
After a bit of experimenting, I landed on a combination of ingredients that I think is the perfect homemade exfoliating scrub recipe.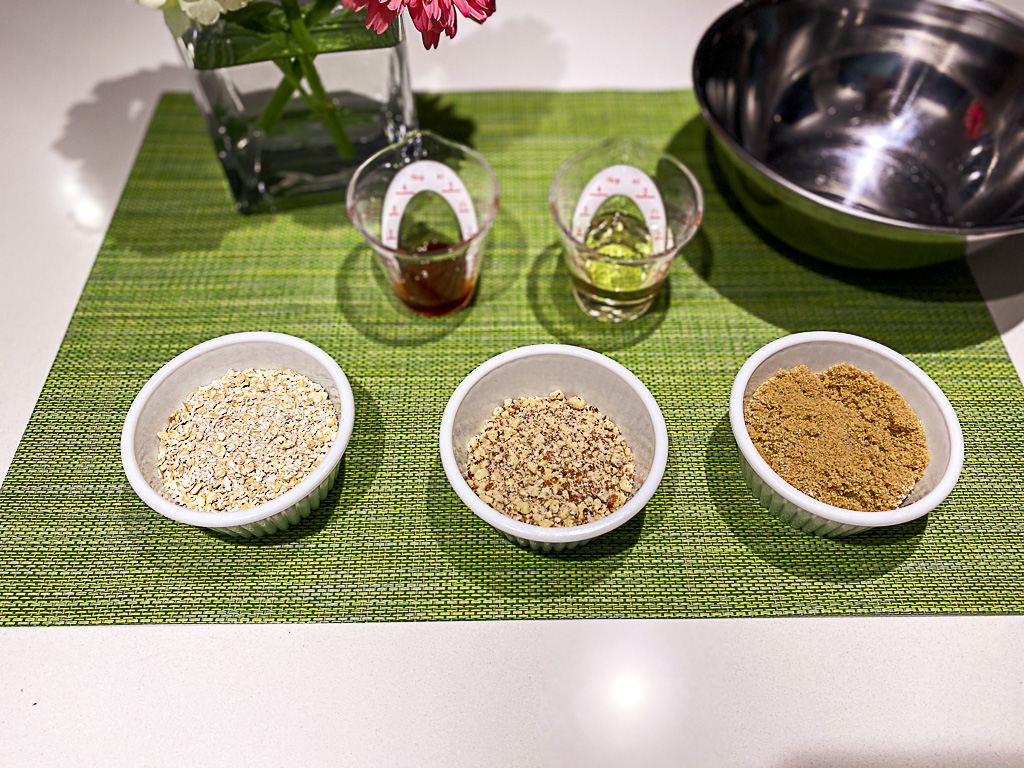 HERE'S THE RECIPE FOR MY FAVORITE DIY SUGAR SCRUB:
Ground almonds, 1/3 cup (see details below)
Ground oatmeal, 1/3 cup (see details below)
1/3 cup brown sugar
1/4 cup almond oil
1.5 teaspoons vanilla extract
Combine all ingredients in a bowl and mix thoroughly. Refrigerate in tightly sealed jar for up to two weeks.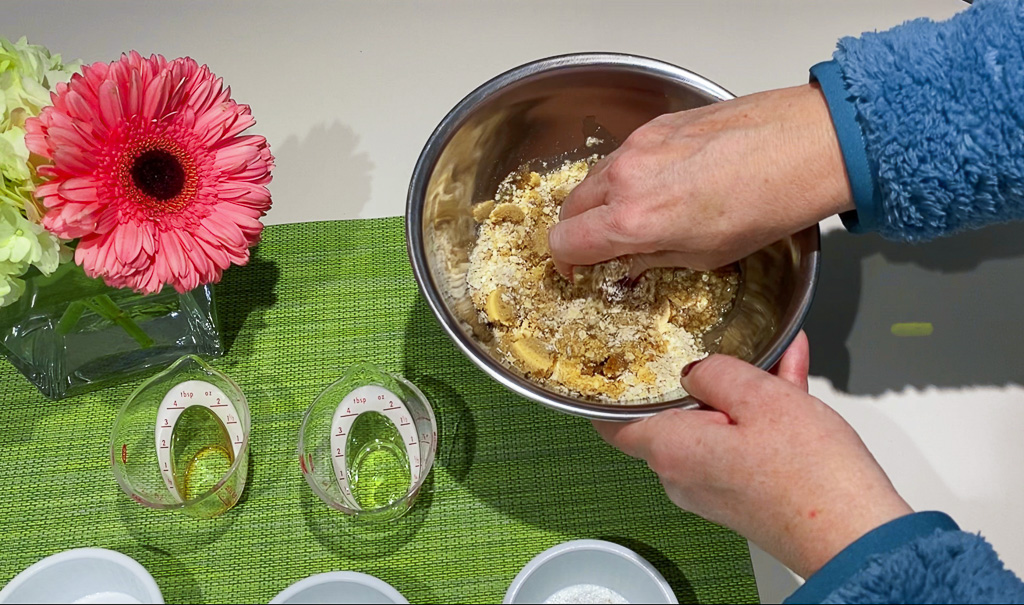 HOW TO GRIND THE ALMONDS AND OATS
For the almonds, I first used a manual nut chopper to dice them into smaller pieces.
I then transferred them to a zip loc bag and used a rolling pin to break them up into a finer, sand-like consistency.
For the oatmeal, I began by placing it in a Ziploc bag and using the rolling pin to break it up. It worked great!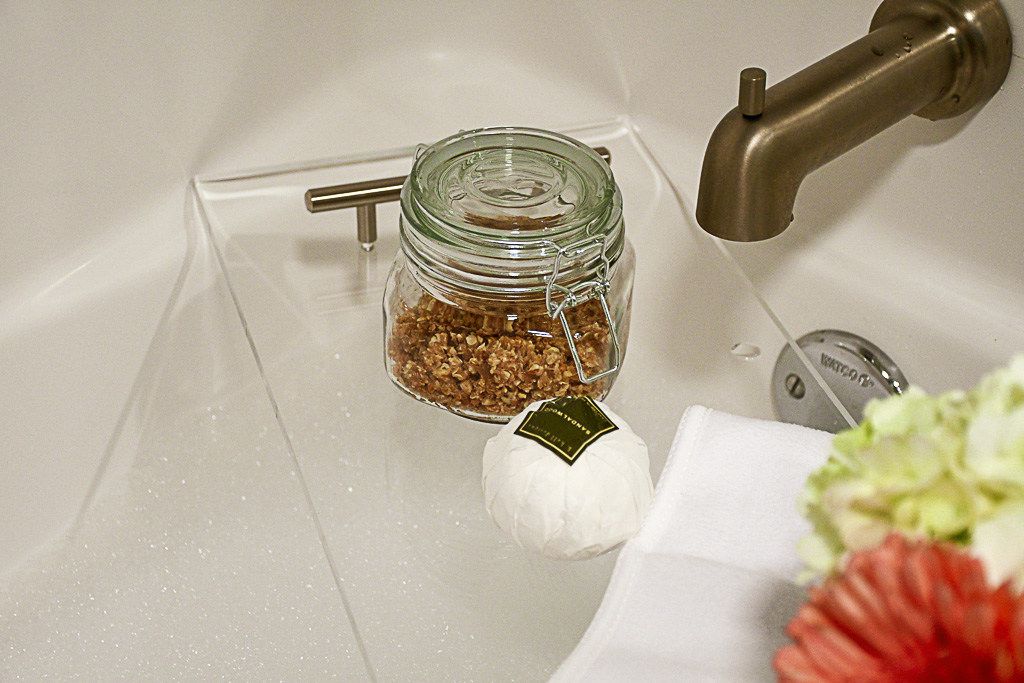 I love this cute apothecary jar! The hinged lid makes it perfect to store this DIY body scrub.
HOW TO USE BODY SCRUB
Place three or four tablespoon of scrub in your hands. Massage onto arms, legs and chest in shower or bath. Rinse thoroughly and enjoy your smooth skin!
Looking for other great wellness ideas? Check out these blogs:
The Best Mocktail Recipes for Dry January and Beyond
10 Simple Ways to Turn Your Bathroom into a Spa in an Afternoon
Did you try this DIY Body Scrub?
Share a photo on Instagram with the hashtag #makeeverydayanevent and tag @makeeverydayanevent.
If you have any questions or suggestions, contact us or leave a comment!
Follow us on social media! You can find us on Instagram, Pinterest, and Facebook.