THIS BEST MASTERS PIMENTO CHEESE SANDWICH RECIPE THAT IS EASY TO MAKE!
If you aren't lucky enough to snag a ticket don't fret.
We've got the best Masters Pimento Cheese sandwich recipe for you to enjoy at home!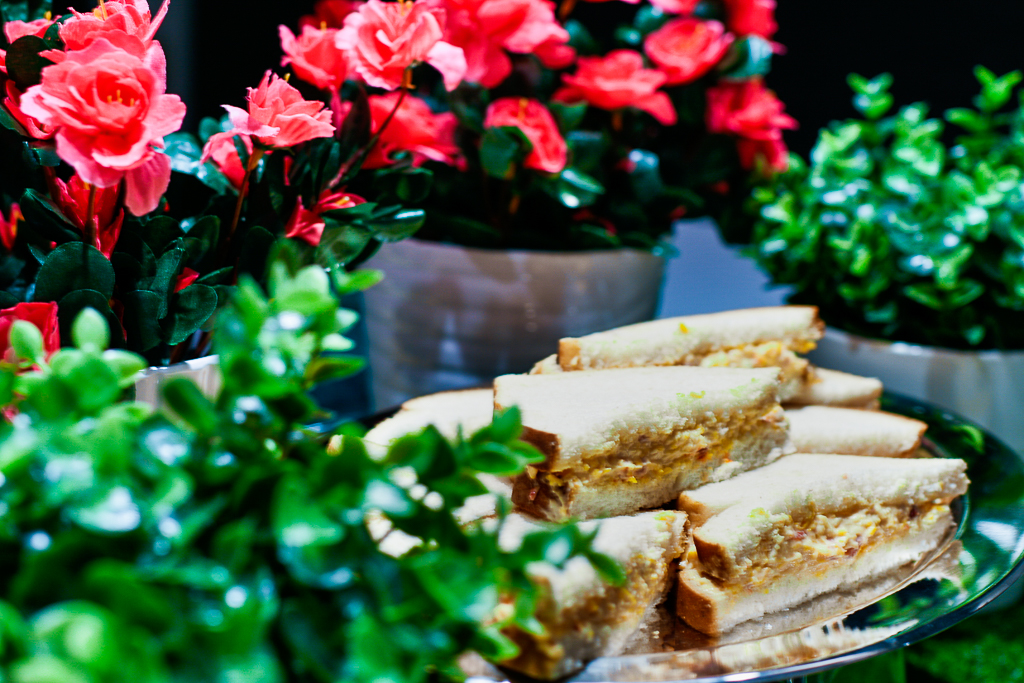 If you are even remotely familiar with the traditions and majesty of this annual golf tournament, you undoubtedly know the story of its famed pimento cheese sandwiches.
And you also likely know the thing that makes the sandwich even more notorious … its price tag.
At only $1.50, it is quite possible the best culinary bargain around.
And it's definitely the best bargain in sports!
Although all of the concession prices at the Master are ridiculously low.
Ham sandwiches, Cokes and draft beers are all under $5 a pop.
And that fact just adds to the charm, grace and splendor that is everything the Masters. 
Traditionally held the second weekend in April, the beloved tournament signals the official start of spring for so many of its fans.
And at our house, it's basically a National holiday. LOL!
Unfortunately, it is one of the most difficult tickets to obtain in all of sports!
If you aren't lucky enough to snag a ticket to this spring tradition, don't fret.
You can enjoy a taste of the Masters at home, with the best Masters Pimento Cheese Sandwich recipe!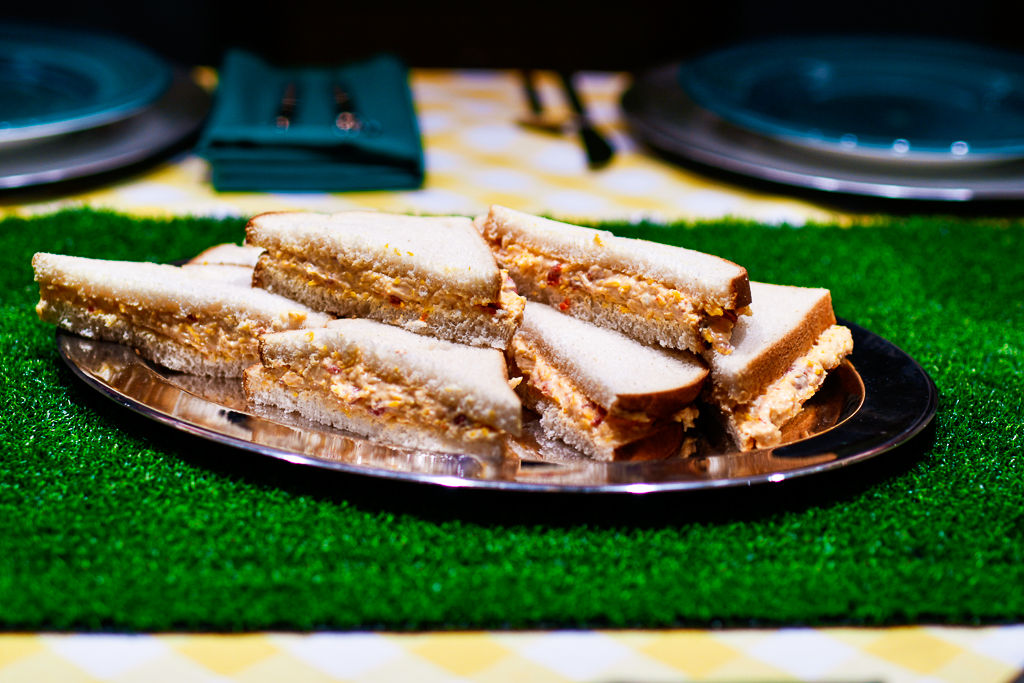 THE MASTERS PIMENTO CHEESE SANDWICH RECIPE
3 cups shredded white cheddar cheese
2 cups shredded yellow sharp cheddar cheese
1/2 cup blue cheese crumbles
Shredded Parmesan cheese, 1 cup
1 jar sliced pimentos, drained
Dukes Mayonaise, 1 cup
2 tablespoons Dijon mustard
Combine cheeses, pimentos, mayo and mustard in a food processor and process until smooth.
Cover and chill for at least two hours.
Spread on slices of white bread.
Makes four sandwiches.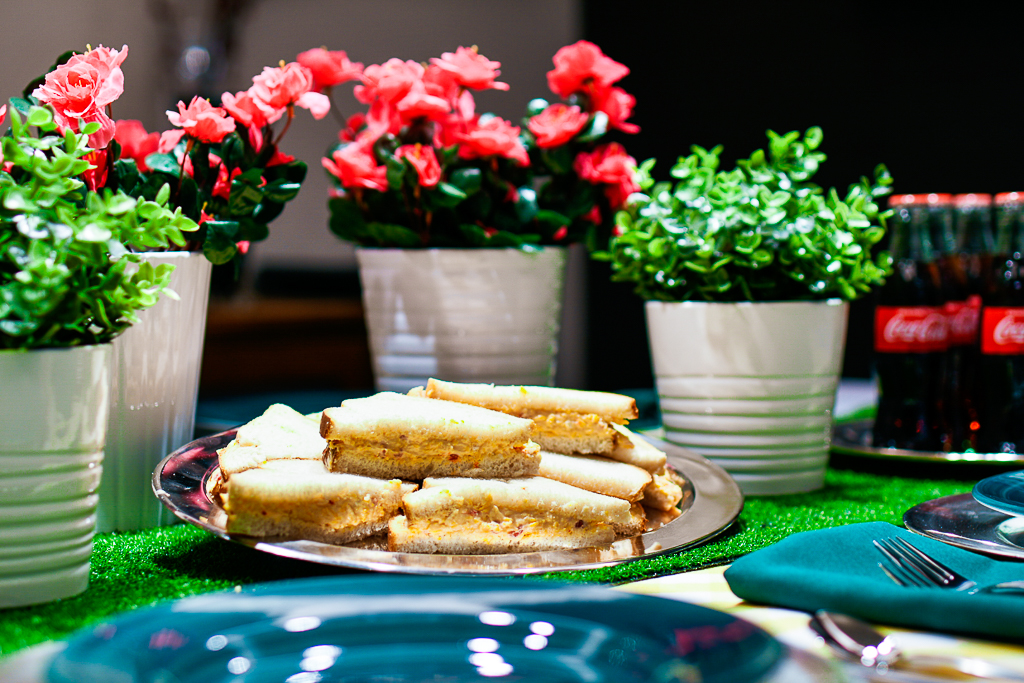 Did you try this recipe? Share it on Instagram with the hashtag #makeeverydayanevent and tag @makeeverydayanevent!
Looking for some other great Masters party ideas and options as you watch the tournament?
Check out these golf-inspired ideas:
Five Easy Master's Party Ideas Your Guests Will Love
Golfer's Iced Tea, the Arnold Palmer and the John Daly
The Best Pimento Cheese Sandwich Recipe
If you have any questions or suggestions, contact us or leave a comment!
Follow us on social media! You can find us on Instagram, Pinterest, and Facebook.