EASY DIY LEMONADE STAND IDEAS WITH LEMON DECOR YOU'LL LOVE!
We pulled together an adorable party with some easy DIY lemonade stand ideas tailored for the adults. Because we're all kids at heart, right?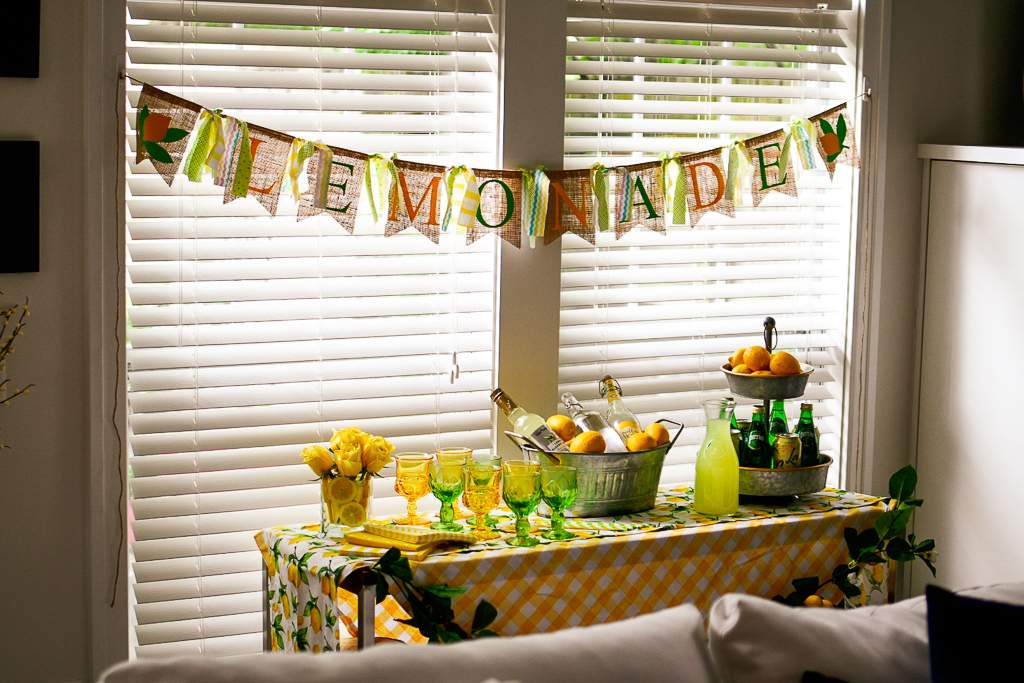 These easy DIY lemonade stand ideas include a twist …
As well as other assorted garnishes! Say what?
Because the dog days of summer are here.
And what could be better than an ice cold glass of lemonade in this sultry heat?
How about some great lemonade cocktails!
Think of it as an adult lemonade stand!
I just love this concept …
Why should kids have all the lemonade stand fun, right?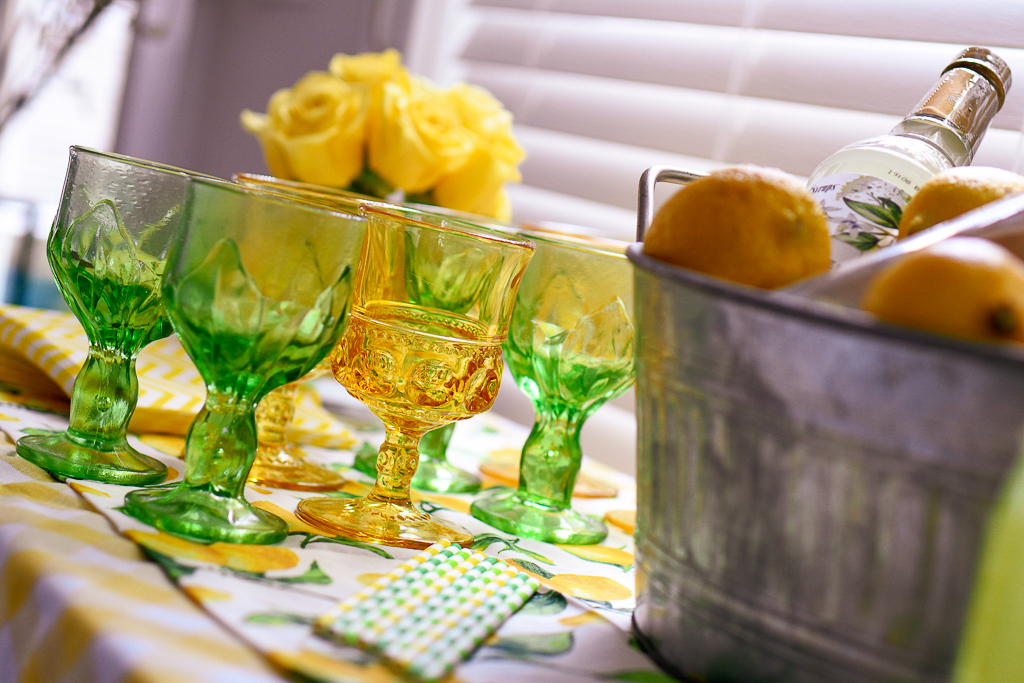 I pulled together a super adorable lemonade party which includes some elegant DIY lemonade stand ideas that keep the adults in mind.
And these cute lemonade stand ideas are also perfect to pair with nonalcoholic lemonade drinks (and we've got some great ideas for you).
Simply put, I'm sharing some great summer party decorations for a fun evening your family and friends will love!
It's perfect for game night, movie night or just any summer night really!
See how I pulled it together!
LEMONADE PARTY IDEAS
A yellow and green color palette is perfect for this lemonade theme party!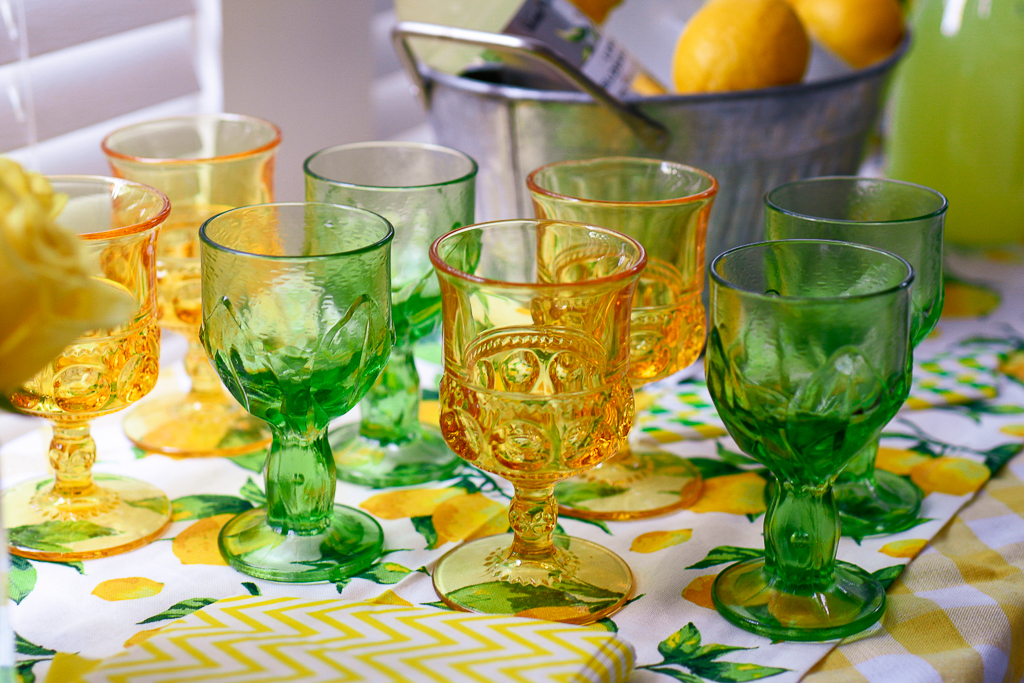 Posts on Make Every Day an Event may contain affiliate links which means we may earn a small commission on purchases at no extra cost to you. To learn more, please read our full disclosure here.
I layered an adorable lemon table runner on top of a super cute yellow and white buffalo check tablecloth.
Mixing different prints is a great summer tablescape idea and it's a trick I use often.
You don't always want everything to match perfectly.
Combining two patterns within the same color palette adds a lot of interest to any table.
It's an idea I use time and again!
Incorporating vintage glassware is another easy way to add touch of elegance to this setting!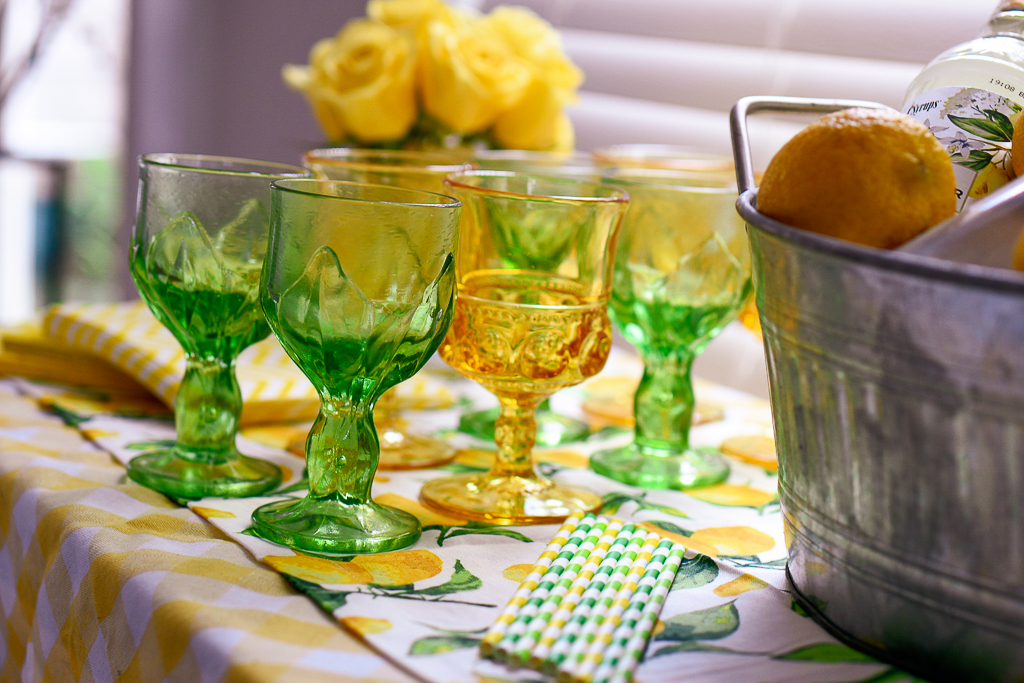 These green and gold glasses were hand-me-downs from Matt's mom.
If you aren't as lucky as we are to have great vintage options on hand, I found some beautiful pieces that are available for purchase:
These green iced tea glasses are casual, yet elegant, and perfect for this concept.
I love these yellow goblets, that would give any table a vintage feel.
Imagine how gorgeous would these pressed colored goblets be on your table.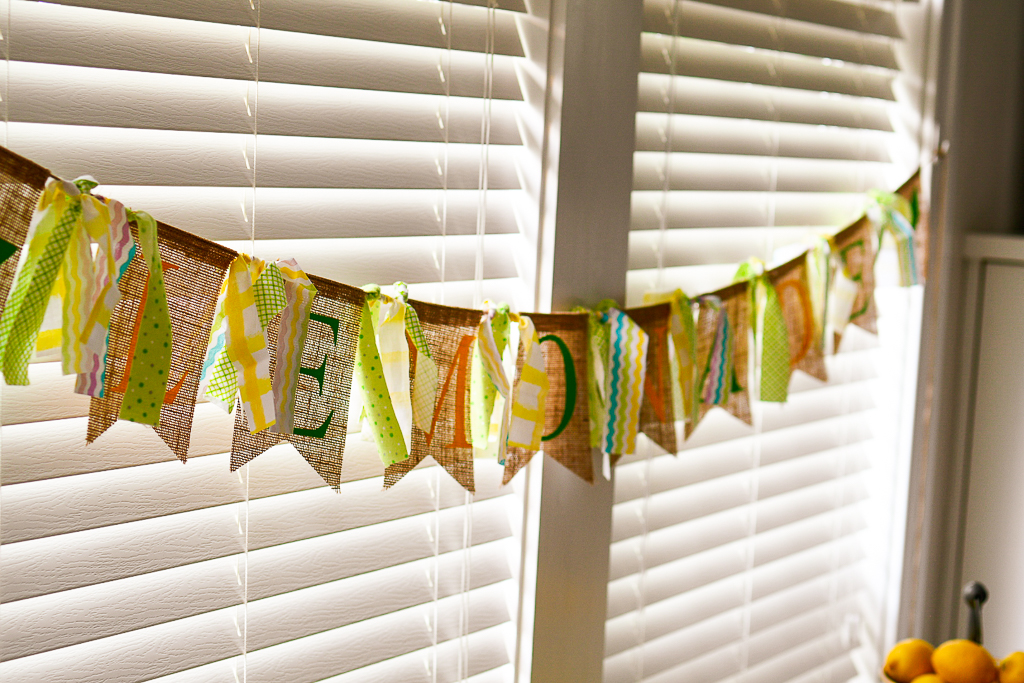 HOW TO MAKE A BURLAP BANNER
This DIY burlap banner was easy to create using my Cricut maker and a few fabric remnants.
I love the bit of whimsy it brings to this celebration.
The lettered burlap pieces, combined with the patterned pastel fabric ribbons add a bit of casual elegance to lemon theme decor.
It's simply perfect for this adult lemonade stand is one of my favorite lemonade party ideas!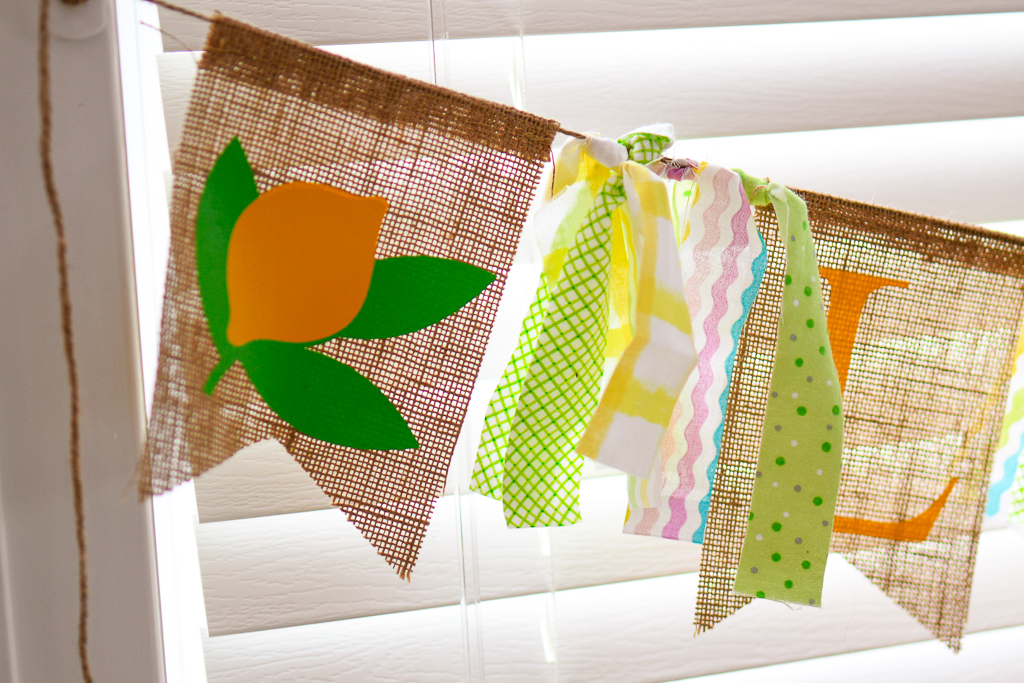 MAKE THE LEMONADE PARTY COMPLETE BY ADDING SOME LEMON THEME DECOR
I impressed myself with how easy it was to pull together this beautiful flower arrangement.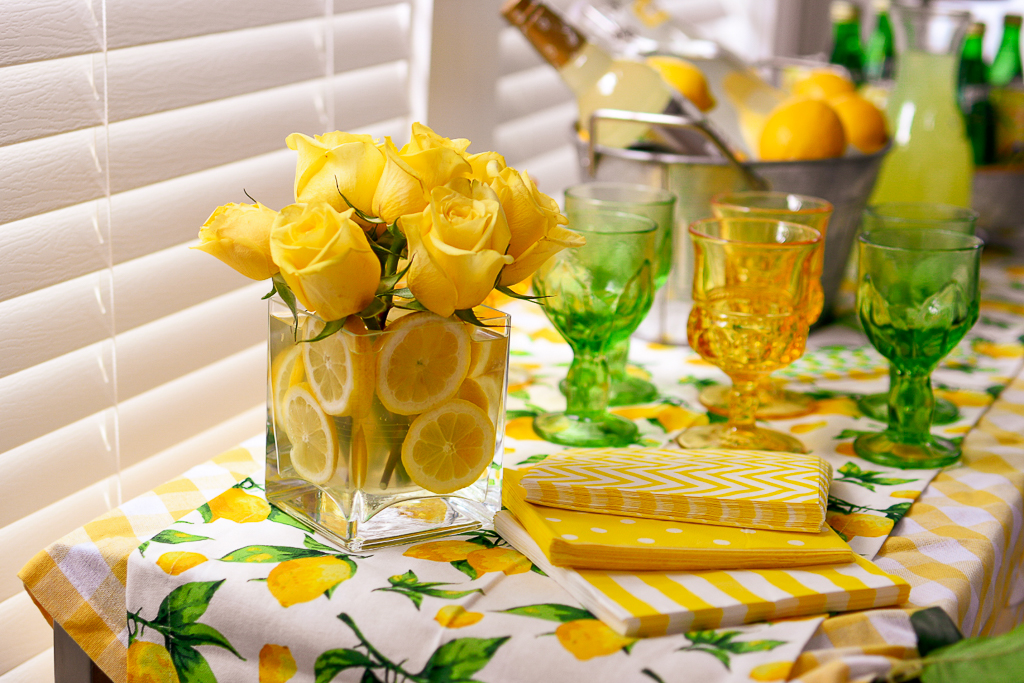 The secret to my success? As always, it's the vase.
This clear glass, square vase was perfect.
To make the arrangement, I simply placed a small plastic cup in the center of the vase and put the cut roses within the cup.
The acid from the lemons needs to be separated from the floral stems or the flowers will wilt.
Next, I thinly sliced lemons and carefully inserted them around all four edges of the vase, which hid the cup.
So cute!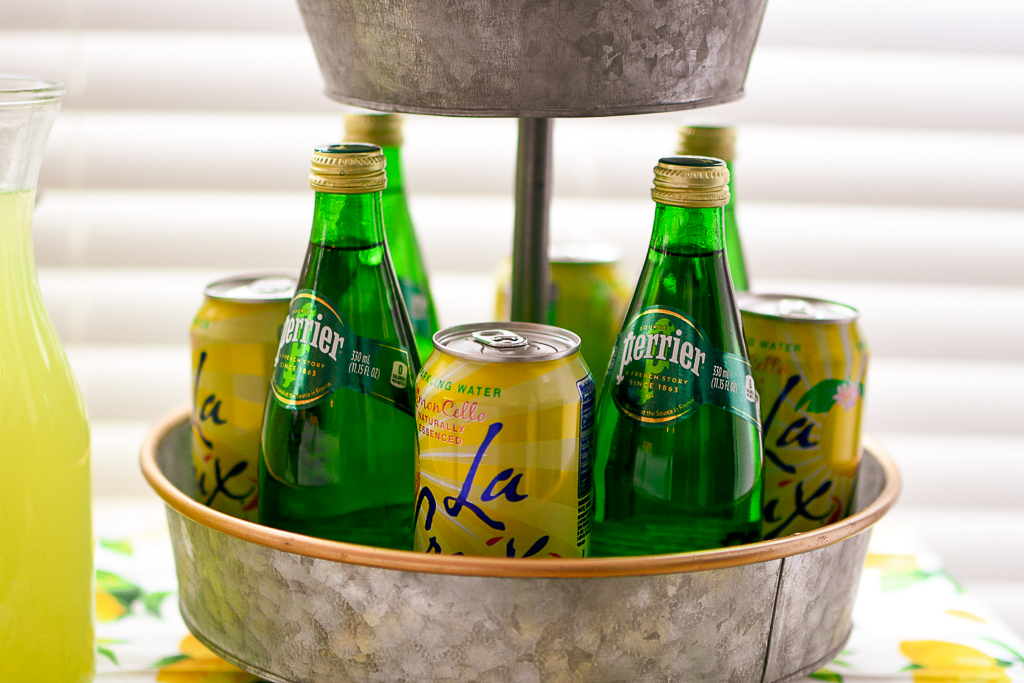 OTHER GREAT LEMON THEME DECOR ITEMS THAT ADD A LOT OF PIZZAZZ TO THIS TABLE INCLUDE:
This galvanized tiered tray is just perfect for a whole variety of uses throughout the entire year. Summer, fall, the holidays … you've just got to check it out!
How cute are these yellow and white, polka dot and chevron paper napkins? I love them for this lemonade stand idea and just in general. There's nothing like a cute napkin to perk up any table!
Yellow and white striped paper straws are another easy and affordable touch to quickly dress up any drink. I alternated the yellow ones with these green and white striped paper straws.
A galvanized tub is the perfect vessel to hold all of the fresh lemons, lemonade and infused limoncello you and your guests will need!
PRO TIP: You don't always have to DIY or craft everything. This purchased artificial lemon garland is adorable and it was the perfect addition to this lemonade party.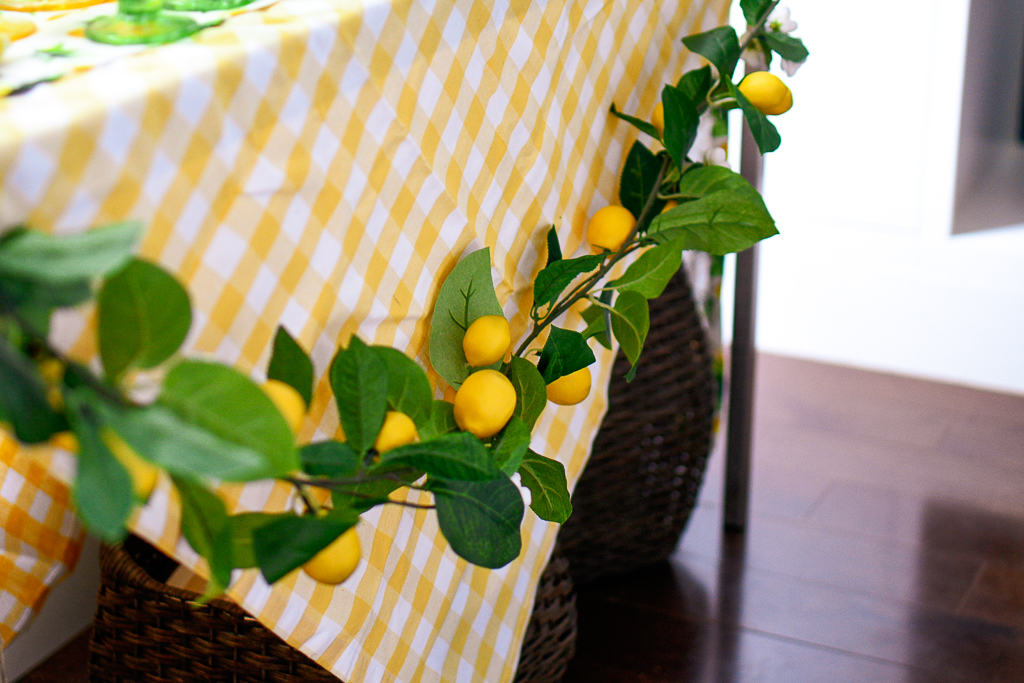 Simply arrange a few fresh lemons within your serving pieces for a great, organic (and practical) touch!
I also love using this galvanized tub to hold the alcohol and mixers, as well as an adorable glass decanter for the lemonade!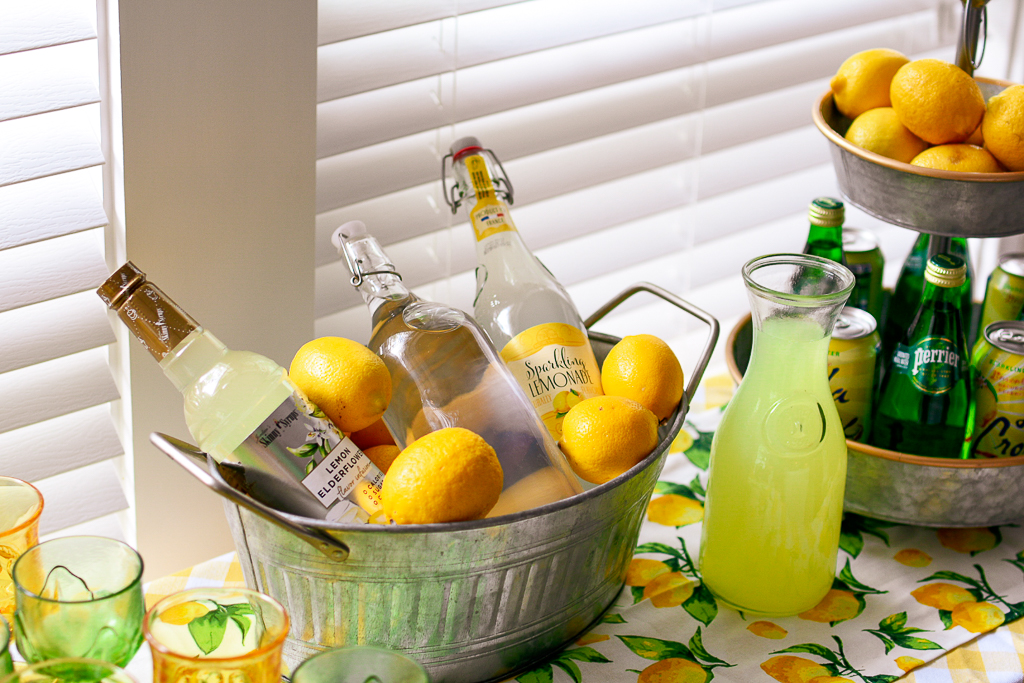 WHAT'S THE BEST ALCOHOL TO MIX WITH LEMONADE … ?
The traditional spirits that top mixologists pair with lemonade are vodka and gin.
So we set out to discover the tastiest craft cocktails using these liquors, as well as limoncello …
Because why argue with the experts?
Discover one of the best gin lemonade cocktail recipes we've found.
Here is the best limoncello recipe and some great limoncello cocktail ideas.
It's always great to also include some nonalcoholic lemonade drinks. Follow the link for a really awesome whipped lemonade option we pulled together.
It's both delicious AND adorable!
Did you try this idea? Share it on Instagram with the hashtag #makeeverydayanevent and tag @makeeverydayanevent.
If you have any questions or suggestions, contact us or leave a comment!
Follow us on social media! You can find us on Instagram, Pinterest, and Facebook.