THE BEST ROSE COCKTAIL RECIPES YOU'LL LOVE TO DRINK ON A WARM SUMMER DAY!
Looking for a fun and easy way to enjoy everyone's favorite summer sparkling wine?
Then why not try one of these delicious sparkling rose cocktail recipes! Just add a few simple ingredients to your sparkling rose wine, and you'll have a refreshing and bubbly drink that's perfect for any occasion.
Best of all, these recipes are so easy to make, you'll be able to enjoy them any time, any place. So go ahead and indulge in a little fizzy fun – your taste buds will thank you!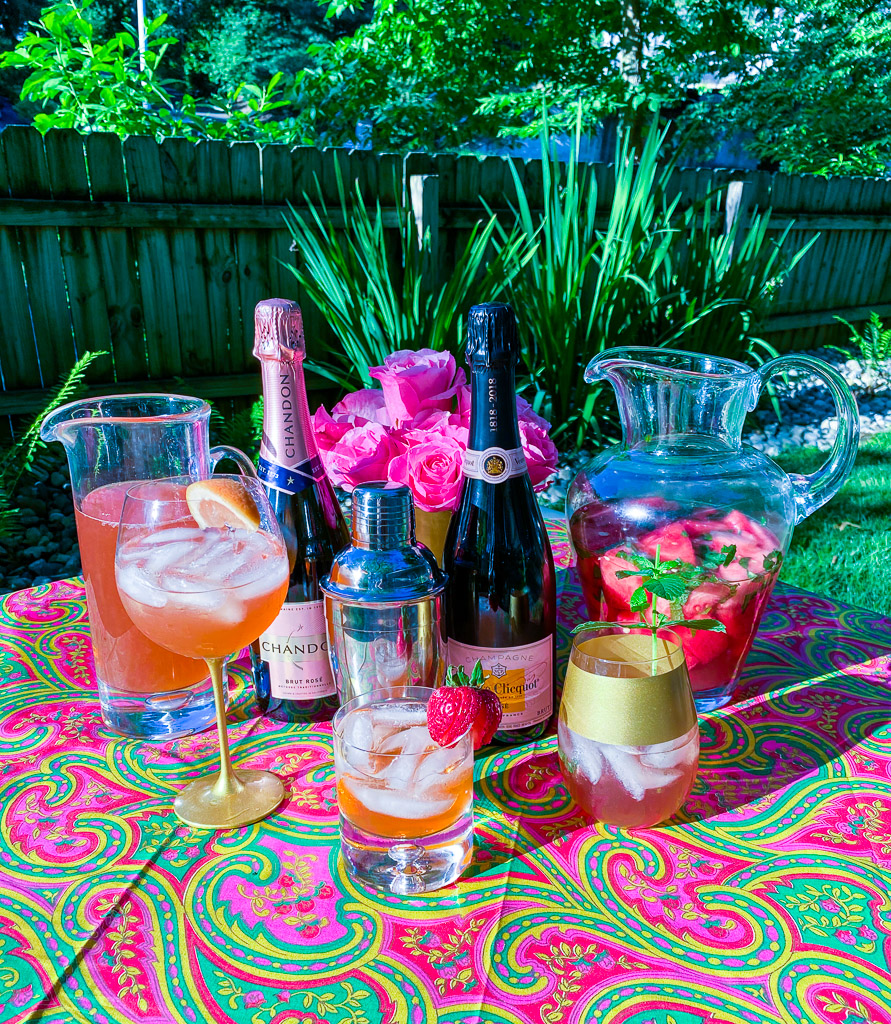 You can't "Rosé All Day," if you don't start in the morning … right? We accepted that challenge in honor of National Rosé Day!
And we are divulging a bit of what we discovered with you …
Because no other wine is more closely associated with sunshine, warm breezes and pure joy of summer than rosé.
So to enjoy the last few weeks of the summer season to their fullest, we're sharing three of the best rose cocktails that (you guessed it) are perfect to drink morning, noon and night!
You are going to LOVE each of these rose cocktail recipes, whatever time of day you choose to drink them …
1. THE PERFECT ROSE COCKTAIL FOR BRUNCH … !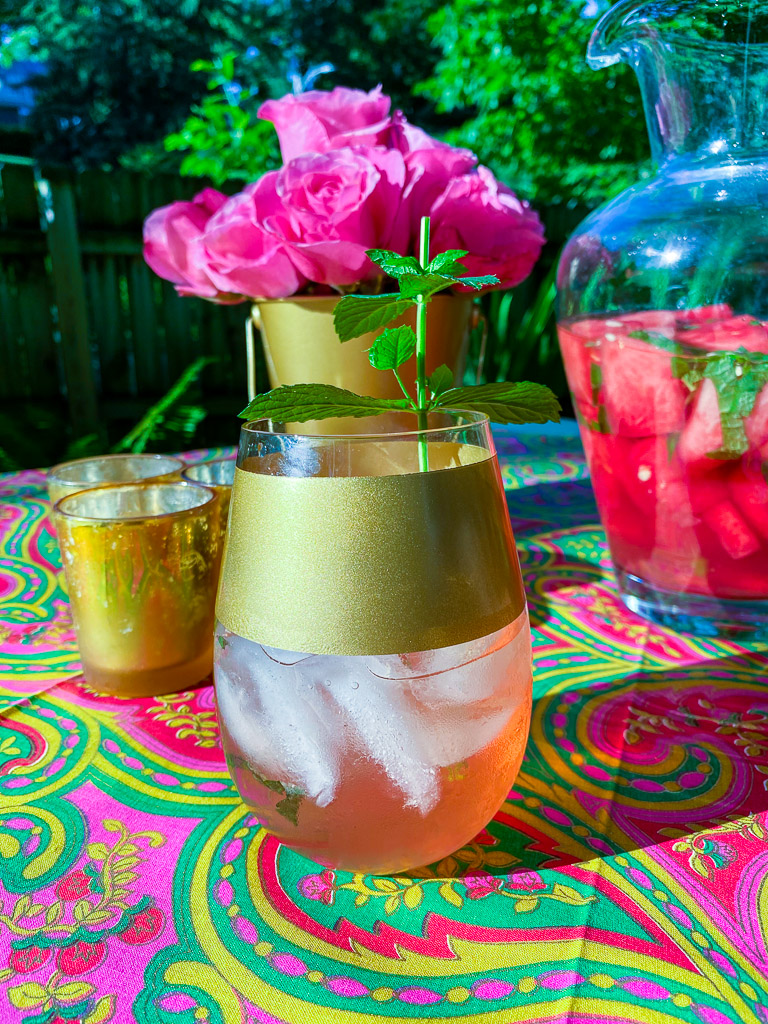 One of my favorite brunch drinks can be found at Parker and Quinn, a fantastic bistro located in the Refinery Hotel and situated within the heart of Manhattan's swanky fashion district.
Their Rosé Sangria is the perfect complement to a truly great menu of breakfast standards. It's the ideal way to begin the day and prepare for whatever Big-Apple adventure awaits you.
While I couldn't find their exact recipe, this substitute comes pretty darn close.
It is equally as refreshing as it is easy to make.
Plus, it's just pretty.
This drink is perfect to serve at a brunch, shower or bachelorette party.
ROSÉ SANGRIA
¾ cup elderflower liqueur (we used St. Germain)
3 cups cubed watermelon
⅓ cup coarsely chopped fresh mint leaves
One 750-ml bottle sparkling rosé, chilled
Ice
Combine liqueur, watermelon and mint in a large pitcher. Refrigerate for three to four hours. Just before serving, stir in rose. Serve over ice.
2. ENJOY THIS AFTERNOON DELIGHT, TODAY OR ANY DAY!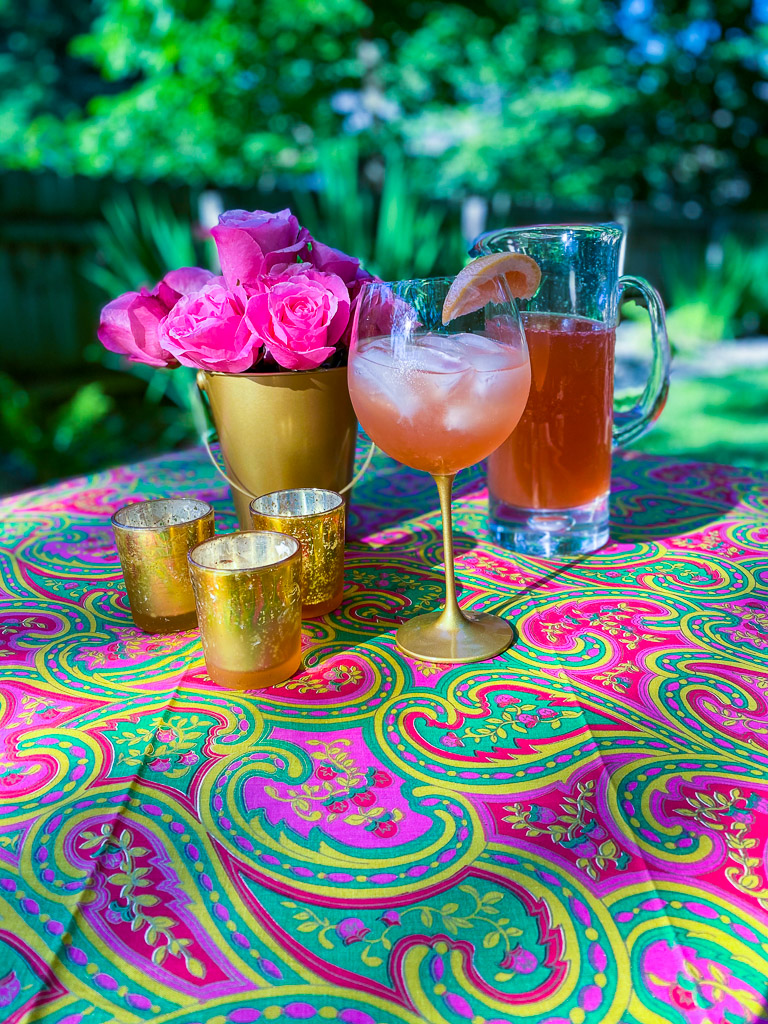 Summer afternoons are all about relaxation.
Whether it's lounging by a pool, curling up in the hammock with a good read, or enjoying the scenery from your favorite shaded spot in park, we've got the perfect companion to take along with you.
We served ours in a pretty glass pitcher, but you could easily make this ahead and transport it in a lidded decanter.
It's great for an outdoor picnic.
The grapefruit wedge garnish makes it as inviting to look at, as it is delicious to sip!
ROSÉ APEROL SPRITZ
¾ cup passion fruit juice, chilled
¼ cup Aperol
¼ cup fresh lime juice
4 tsp. sugar
One 750-ml bottle sparkling rosé, chilled
Ruby red grapefruit wedges (for garnish)
Whisk passion fruit juice, Aperol, lime juice, and sugar in a large pitcher until sugar is dissolved.
Stir in rosé. Serve spritz in large ice-filled wine glasses.
Garnish with a grapefruit wedge.
3. THE PERFECT ENDING TO A PERFECT SUMMER DAY …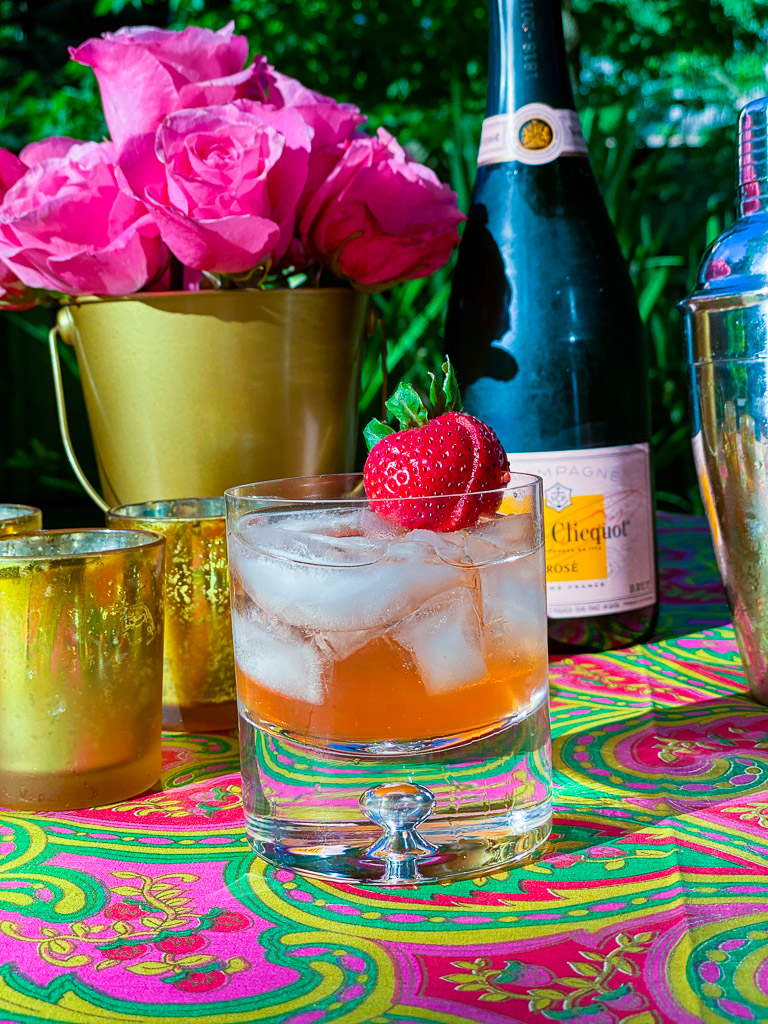 Oh those summer nights!
Enjoying the sounds of summer and the gorgeous sunsets these months bring with them is probably my absolutely favorite part of the season.
This rosé cocktail is one you'll just want to sit back, relax and savor.
The unique combination of rosé and tequila, gives this libation interest, as well as a bit of a kick.
It's perfect to share with friends before a leisurely dinner, while the sun slowly sets and the sound of katydids hum in the background.
Oh. Those. Summer. Nights!
SUMMER NIGHT'S DREAM
1 ounce Blanco tequila
.5 oz Aperol
.75 oz fresh lemon juice
.5 oz strawberry simple syrup (see recipe below)
1 oz Rosé
Shake Blanco tequila, Aperol, lemon juice, and simple syrup.
Strain over ice into a rocks glass.
Top with sparkling rosé and garnish with strawberry fan.
STRAWBERRY SIMPLE SYRUP:
In a saucepan, add one cup water, one cup sugar and one cup hulled, diced strawberries. Simmer and stir until sugar dissolves. Reduce heat and stir for 5-7 minutes. Remove from heat and let mixture cool to room temperature. Transfer through a strainer into a refrigerator-safe container for future use. To keep up to 3 months, add one ounce vodka to syrup before storing.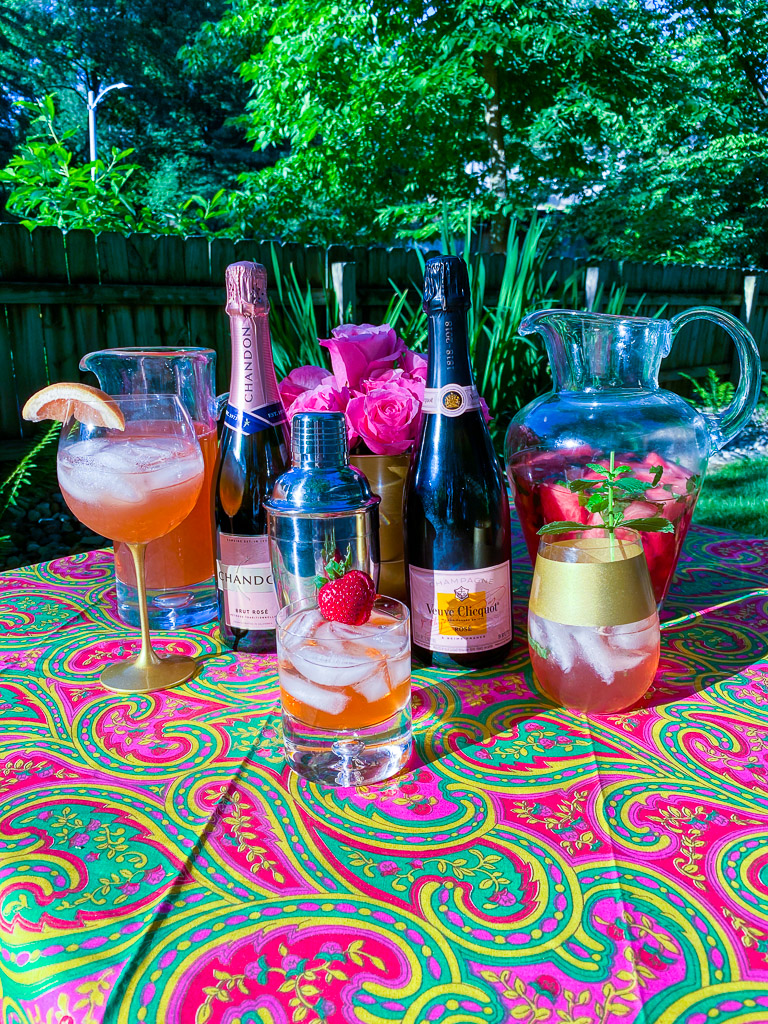 Did you try any of these recipes? Share them on Instagram with the hashtag #makeeverydayanevent and tag @makeeverydayanevent.
Looking for other great summer entertaining ideas, check out Cute Picnic Ideas that Make Outdoor Fun Easy or this simple recipe for the perfect poolside cocktail, the Paloma! You'll also love this recipe for the Dirty Shirley, the summer's most popular drink.
If you have any questions or suggestions, contact us or leave a comment!
Follow us on social media! You can find us on Instagram, Pinterest, and Facebook.