MAKE YOUR CINCO DE MAYO CELEBRATION A FIESTA TO REMEMBER! IT'S AS EASY AS 1-2-3!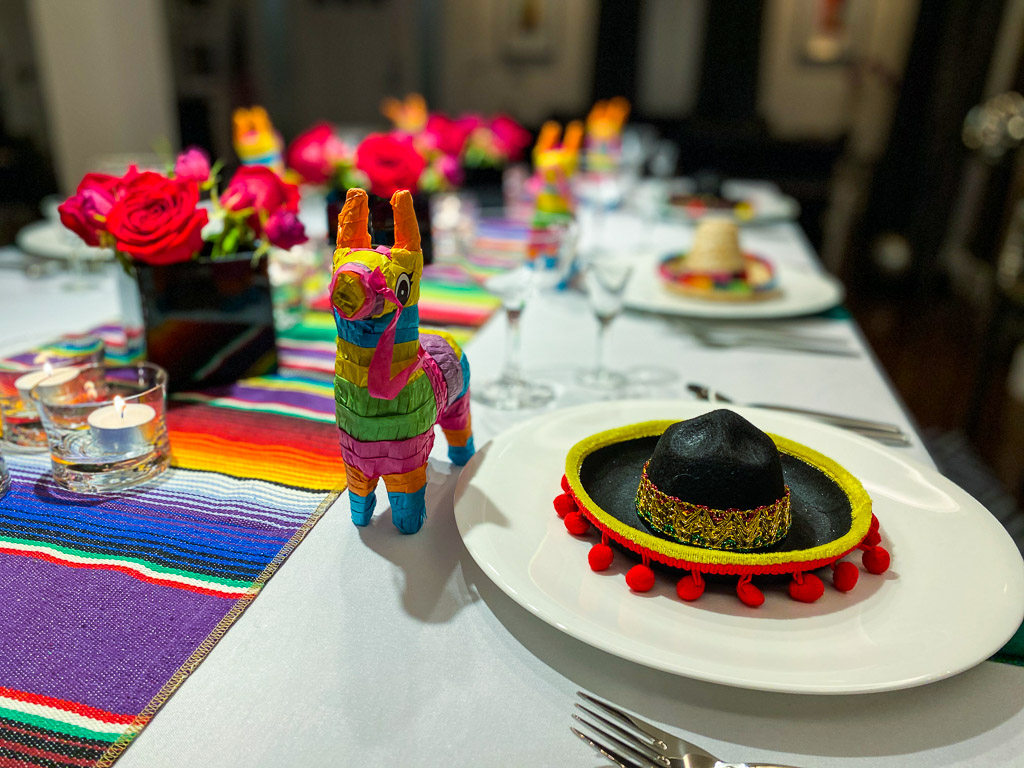 These cute Cinco de Mayo party ideas will allow you to create a "fiesta to remember" for your party guests. We give you all the details to create made-from-scratch cocktails and a clever tablescape, using truly unique glassware. It's both elegant and adorable! In three easy steps, we help you pull together the perfect ingredients to create a fantastic and fun, Mexican-themed soiree with these cute Cinco de Mayo party ideas.
1. FRESH IS BEST WHEN IT COMES TO THE COCKTAILS FOR THIS PARTY
Leave the pre-mix monstrosities and nasty headaches behind. These cocktails are delicious, simple and perfect for this party. Because what's the first thing that comes to mind when planning a Cinco de Mayo bash or contemplating a fiesta-themed party? Margaritas, of course. But it turns out the Paloma, not the Margarita, is Mexico's most beloved cocktail according to Bon Appetit. The Paloma is a drink that has enjoyed an increase in popularity over the past few years in the U.S. It's easy to understand why. This crisp, refreshing cocktail is perfect to enjoy by the pool or on a warm summer evening. Here is one of the best Paloma recipes we've found.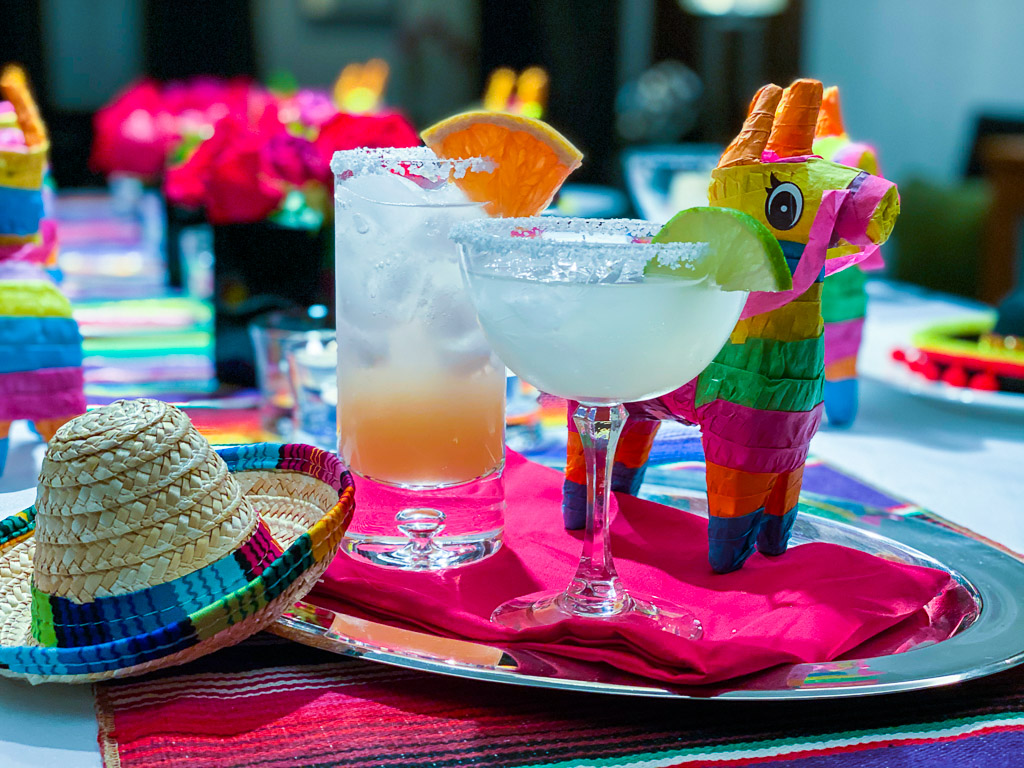 That said, margaritas are an indispensable staple of every fiesta-themed soiree. But leave those frozen, sticky and headache-inducing messes behind. In a word, this margarita is fresh, light and simply fantastic. Okay, that's three words, but it's totally appropriate in this case. I urge you to try this fresh margarita, inspired by one of our favorite vacation spots.
Created by the world-class mixologists at Aspen's Element 47, an elegant lobby bar housed within the luxurious (and often infamous) Little Nell, this cocktail is traditionally made tableside. With a clever nod to the origins of the restaurant's name (a reference to Aspen's history as a silver mining town), it is typically garnished with silver leaf and cooled using liquid nitrogen. At $47 a pop, it should be. We've adapted this fresh margarita recipe a bit for our at-home version and think it's almost as good, without the hefty price tag … Cheers!
2. HOW DO YOU SAY ADORABLE IN SPANISH? IT'S SIMPLY "ADORABLE" AND YOUR TABLE WILL BE TOO!
There are so many decorating options for a fiesta theme, it could be easy to go overboard. But we encourage you to resist the urge to overdo it. By choosing a few simple and key pieces of décor, you can create an elegant, sophisticated and fun tablescape that your guests will find memorable!
HERE ARE THE ESSENTIAL ELEMENTS NEEDED TO PULL THIS TABLESCAPE TOGETHER: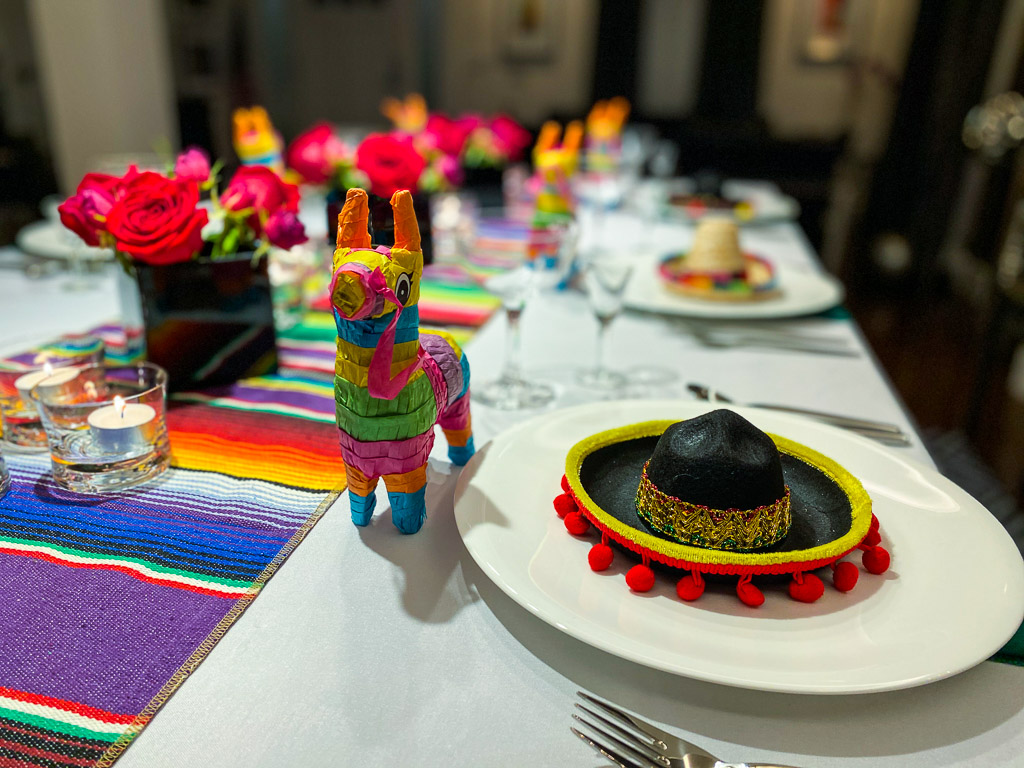 Colorful Piñatas — I fell in love with these mini donkey pints when I found them. They are just perfect for this dinner party or any Cinco de Mayo celebration. So. Stinking. Cute!!!
Cute Sombreros — these sombreros are perfect to place at each individual place setting. They make a super adorable statement for guests as they sit down!
Mexican Serape Table Runner — adding a runner to the center of the table for a pop of color is one of the easiest ways to make an impact. This Mexican serape runner is just perfect for our Cinco celebration. To fully cover the length of the table, I used two runners.
Centerpieces — colorful red roses in black square vases were the perfect centerpiece for this tablescape. If you haven't gotten these black vases, you should. You'll find yourself using them over and over again. They make flower arranging like a pro, simple.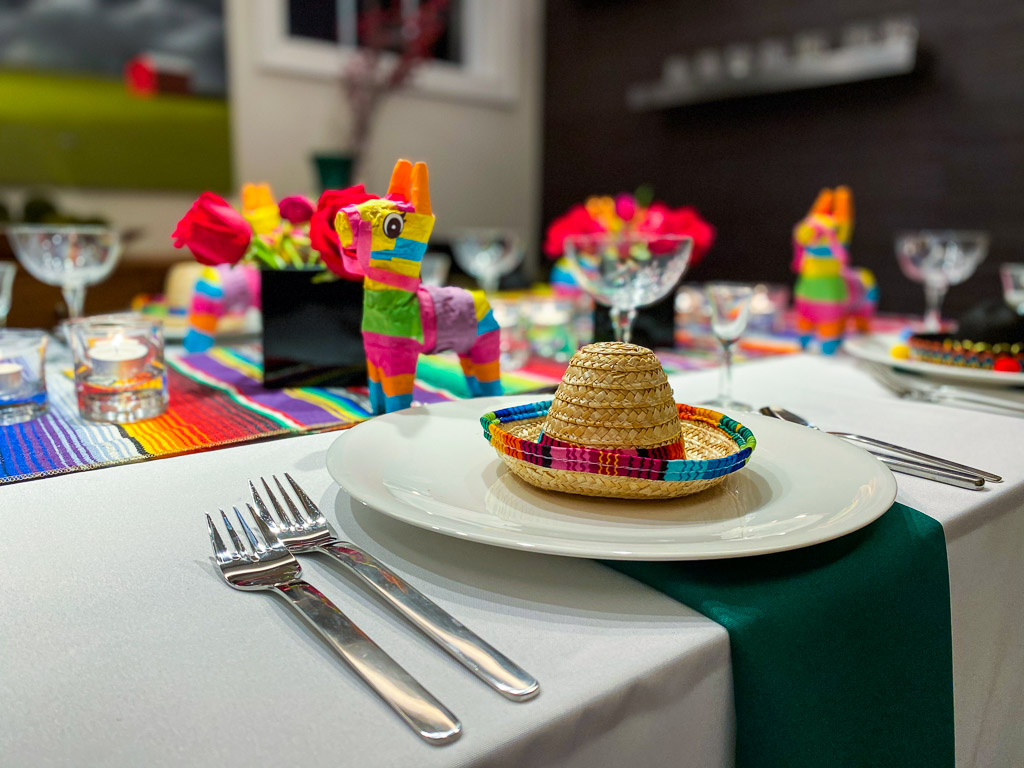 3. A REFINED FIESTA DESERVES ELEGANT GLASSWARE
Glassware that is so specific to a particular drink it just sits on the cabinet shelf and collects dust for most of its lifespan is my enemy. Margarita glasses … I'm looking squarely at you. Whenever I can, I utilize vintage glassware that we've collected and inherited over the years. These pieces are timeless. They are also filled with memories and stories that make us smile.
In addition to using champagne coupes for our margaritas, we placed vintage cordial glasses at each place. We poured an individual shot of premium tequila for each of our guests, right before sitting down to dinner. Premium tequilas are a great sipping drinks! Tequila is a spirit whose aging and manufacturing process can be as complex as any fine wine or small–batch bourbon. It is a wonderful partner for the fresh, robust flavors of any spicy Mexican meal.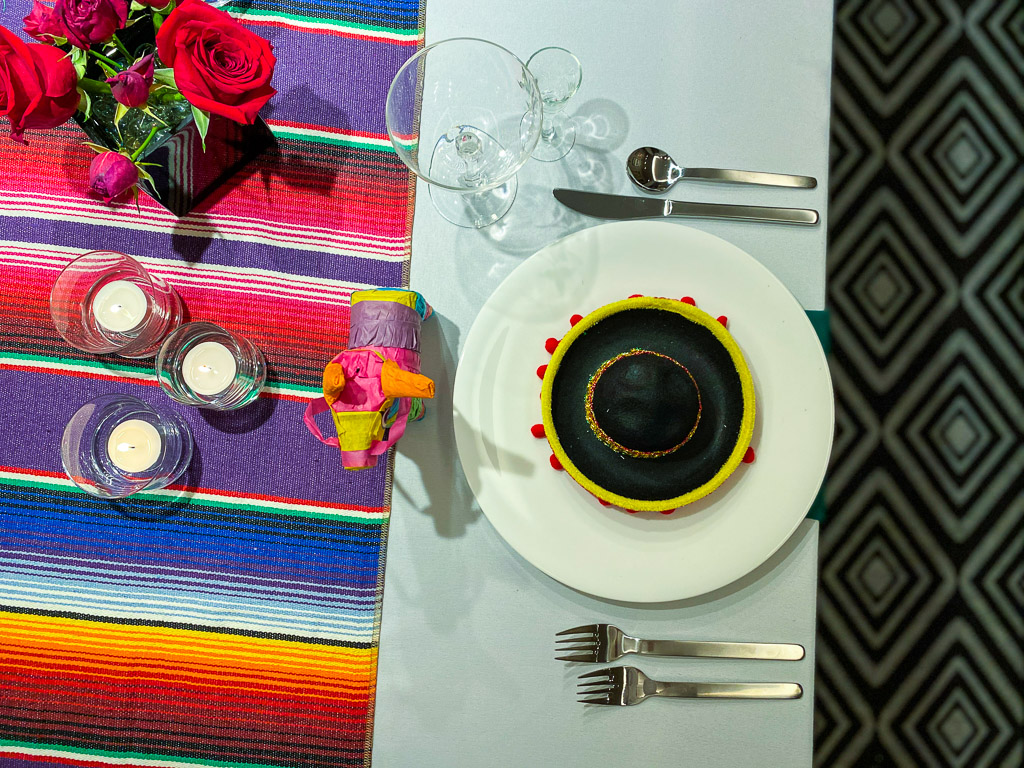 Did you try this idea? Share it on Instagram with the hashtag #makeeverydayanevent and tag @makeeverydayanevent! Looking for some additional Mexican celebration ideas? Check out these Day of the Dead ideas.