HOW TO THROW YOURSELF THE PERFECT AFTERNOON TEA PARTY!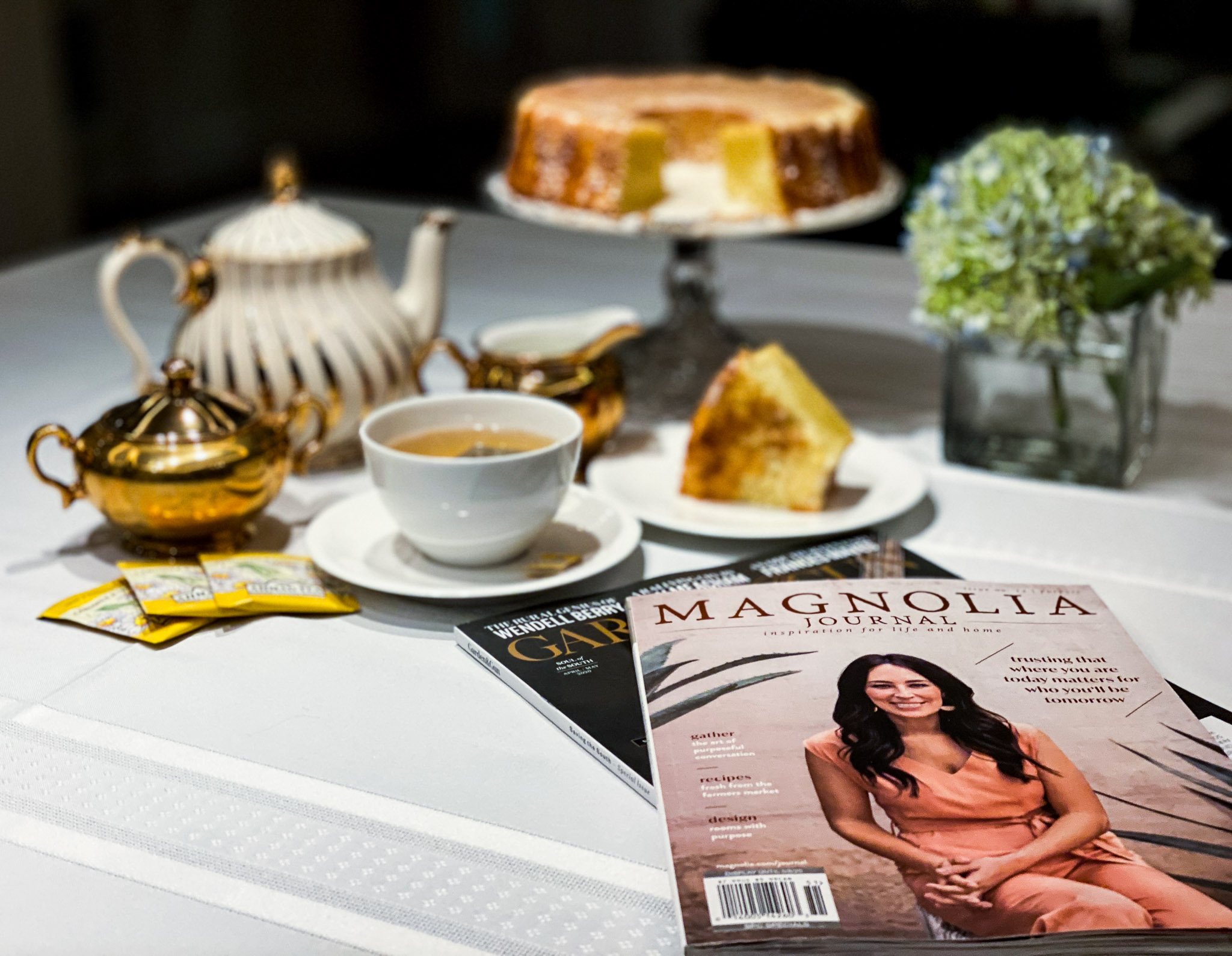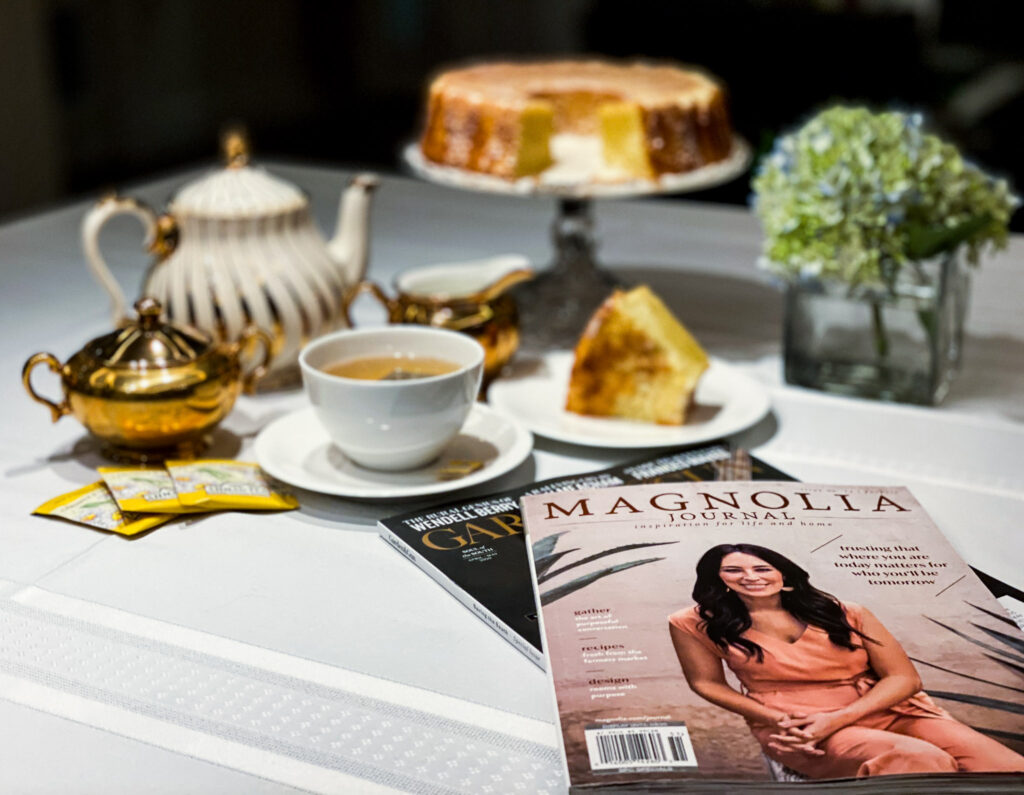 Here's are some great afternoon tea party ideas. Because the past few year has been stressful. Really stressful. National Lemon Chiffon Cake Day on March 29 seemed like an ideal time to reflect, rejuvenate and relax. Today, we invite you to take the opportunity to explore the refined custom of afternoon tea. It's an ideal chance to take a few minutes to sit back, relax and enjoy some quiet time. Theses great afternoon tea party ideas will help you create a celebration with a small piece of "me time" before another hectic week begins. You may even want to invite a friend to join you … virtually or in person! You choose!
According to Historic UK, "During the 1880's upper-class and society women would change into long gowns, gloves and hats for their afternoon tea which was usually served in the drawing room between four and five o'clock." Wow. Now there's some inspiration!
Unfortunately, the drawing room (was that the original gift-wrapping room?) is nonexistent in our open-concept floor plan. And right now, I haven't worn anything not made by Lululemon in weeks. But I remain determined to create an afternoon of elegance and tranquility, minus the long gown and gloves.
SIMPLE AFTERNOON TEA PARTY IDEAS …
To create the perfect setting, let's dig deep. Really deep, by delving into the sideboard, attic or those basement shelves where we've squirreled away our family heirlooms and treasures. I've brought out my mother's favorite teapot, creamer and sugar (pieces that haven't seen the light of day in forever) to create a truly elegant tablescape that already makes me happy.
But before we relax, we must bake. It is National Lemon Chiffon Cake Day after all. This delicacy is the perfect spring cake and a wonderful treat that will dress up any hostess' table. Here is the recipe we used: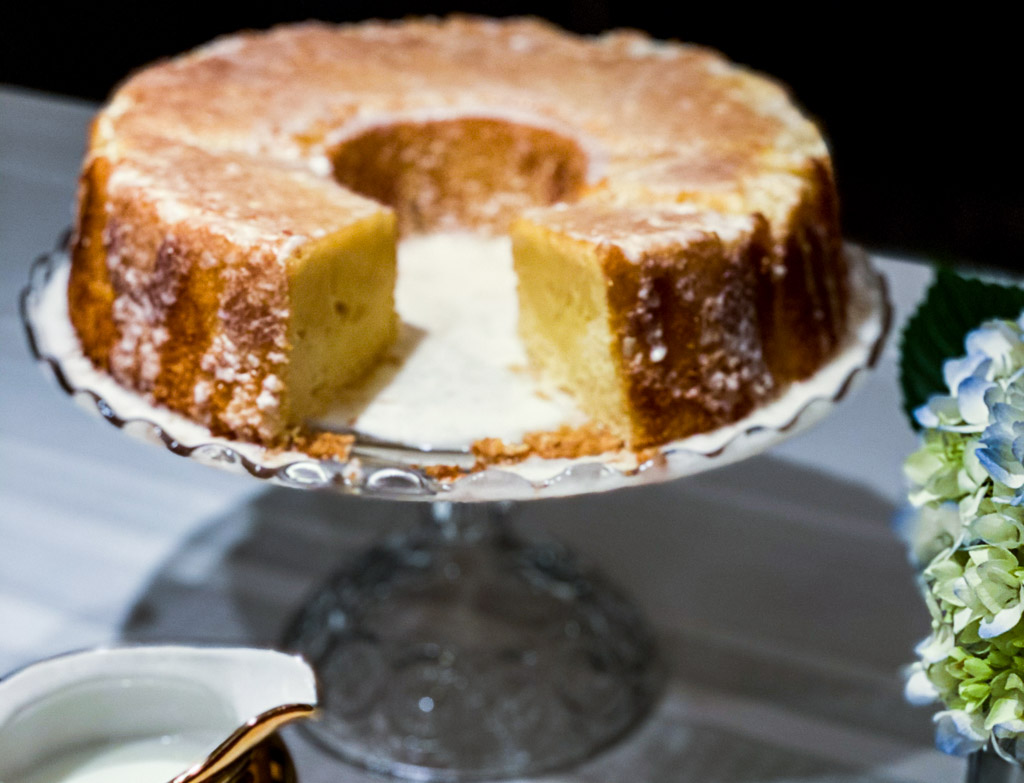 LEMON CHIFFON CAKE
INGREDIENTS:
3 or 4 lemons
1 1/4 cups cake flour
1 1/2 cups granulated sugar
1 tbsp. baking powder
1 tsp. kosher salt
1/2 cup canola oil
6 eggs, separated
1/4 cup water
1/2 tsp. cream of tartar
FOR CITRUS GLAZE:
Two cups confectioners' sugar, sifted, plus more if needed
2 Tbsp. fresh lemon juice, strained, plus more if needed
1 Tbsp. heavy cream
Preheat an oven to 325°F. Grate the zest from the lemons and set aside. Juice the lemons and strain the juice into a liquid measuring pitcher. You'll need 1/2 cup. Have ready an ungreased 10-inch tube pan with a removable bottom.
Sift the flour, granulated sugar, baking powder and salt onto a sheet of parchment paper. In a bowl, combine the oil, egg yolks, lemon zest and lemon juice. Add the water and whisk until well mixed. Using a rubber spatula, gently fold in the flour mixture until the batter is smooth.
In a bowl, using an electric mixer, beat the egg whites and cream of tartar on medium-high speed until soft peaks form. Using the rubber spatula, gently fold half of the whites into the batter until almost fully incorporated. Add the remaining whites and gently fold in just until combined. The batter should be smooth but foamy. Pour the batter evenly into the tube pan.
Bake the cake until a toothpick inserted into the center comes out clean, 45 to 50 minutes. Remove from the oven and invert the pan onto a wire rack. Let the cake cool completely, upside down, about 45 minutes.
Rotate and tap the pan against the countertop until the cake disengages. Using the center tube, pull the cake out of the pan. Invert the cake onto the rack and disengage it gently from the pan bottom. Pull the pan bottom and tube from the cake.
To make the glaze, in a bowl, whisk together the 2 cups of confectioners' sugar, the 2 Tbsp. lemon juice and the cream until the sugar dissolves and the glaze is smooth. Add a few more drops of lemon juice if the glaze is too thick, or a little more sugar if it is too thin. Pour the glaze over the top of the cake, letting it drizzle down the sides. When the glaze dries, transfer the cake to a platter. (recipe courtesy of Williams-Sonoma).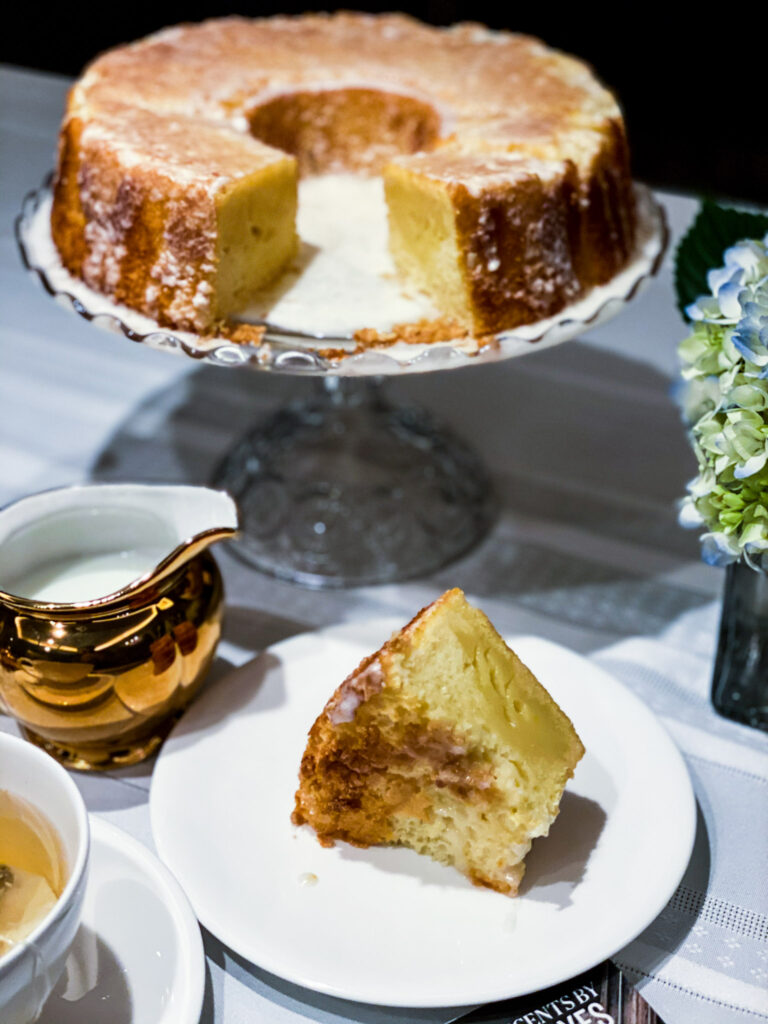 Now, cut a slice of this mouth-watering cake, pour yourself a cup of your favorite tea, grab something to read that will inspire you for the upcoming week, and enjoy. You've got this! I'm paging through two of my favorite print magazines, Magnolia Journal and Garden and Gun, to enjoy the afternoon as I sip my chosen tea, Camomile & Lemongrass from Ahmad Tea of London. A decaffeinated tea is also a great choice to help you relax and enjoy the afternoon.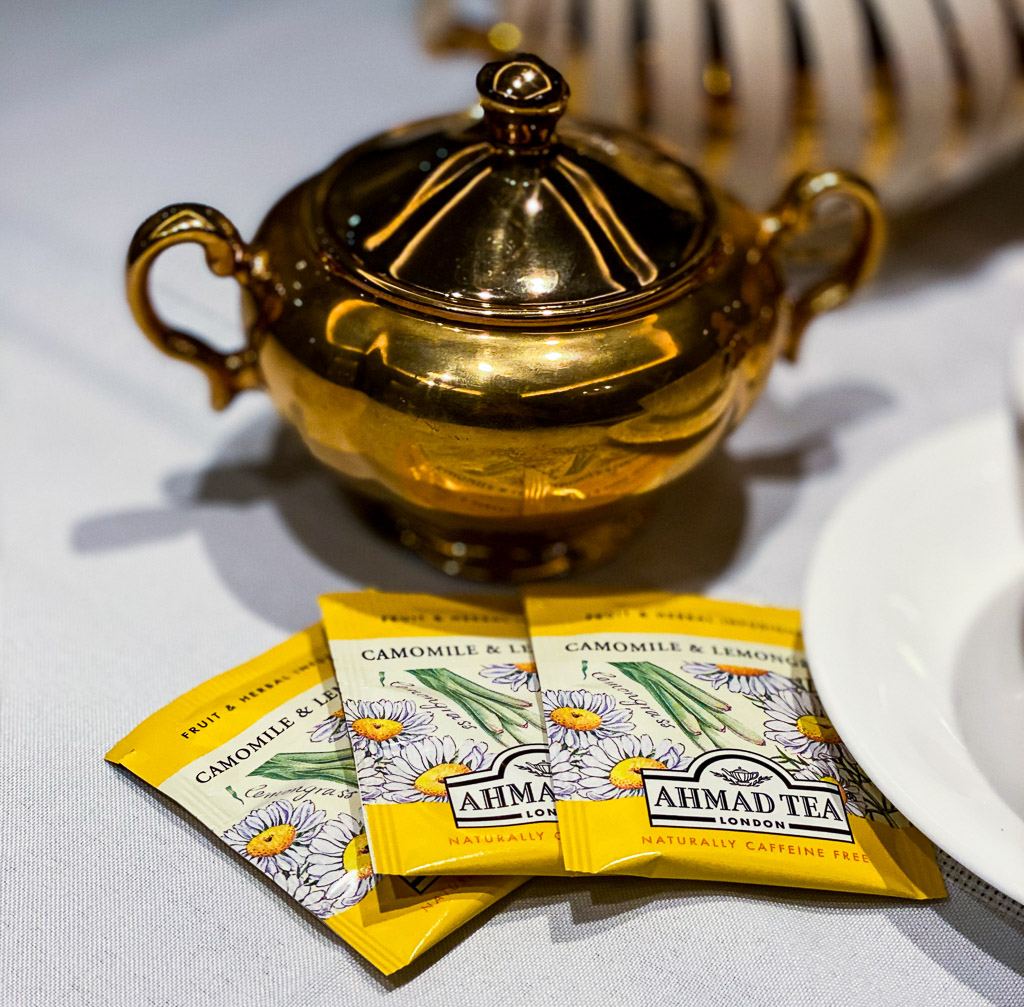 Happy National Lemon Chiffon Cake Day everyone!
THIS IDEA IS GREAT FOR:
An afternoon girlfriends' gathering
A mother-daughter date
A dessert for a spring bridal shower
An afternoon Zoom session with your BFF
Looking for some other great ideas to relax and rejuvenate? Check out these five simple ways. How will you #MakeEveryDayandEvent? Tell us below!