FIVE GREAT KING CHARLES CORONATION PARTY IDEAS TO THROW A PARTY FIT FOR A KING!
Five great King Charles coronation party ideas to throw a party fit for a king.
You'll love these easy touches to help you celebrate royally! All Hail the King!
No one does pomp and circumstance like the British! And I am down for EVERY second of it.
I don't care if I have to get up in the middle of the night to witness it firsthand.
And I will.
And I have.
Kate and William's wedding? You betcha. The wedding of Harry and Meghan? Of course. The funeral of Queen Elizabeth II last year? Didn't miss a second of it.
For all of those historic moments involving the royal family, I was sitting on the couch with my tea in one hand and my scone in the other.
And the dog was staring at me like I was nuts.
So I am totally excited to share a few of my ideas for the coronation of King Charles III. The king's coronation is truly an historic event.
It deserves a full out party!
Yes it will be early. Live coverage will begin at 5 a.m. Eastern on Saturday 6th May, 2023 in the U.S. (be sure to double check the time in your local area).
But we haven't had a new king in more than 70 years, so it will be well worth it to sacrifice a few hours of beauty sleep and witness everything firsthand.
It's one for the history books.
And I've been doing some research, to give you your own coronation party ideas.
Whether you're still snug in your jammies or you decide to invite a few chums over for a jolly old watch party, these King Charles coronation party ideas will make you feel like you're a royal highness for the day.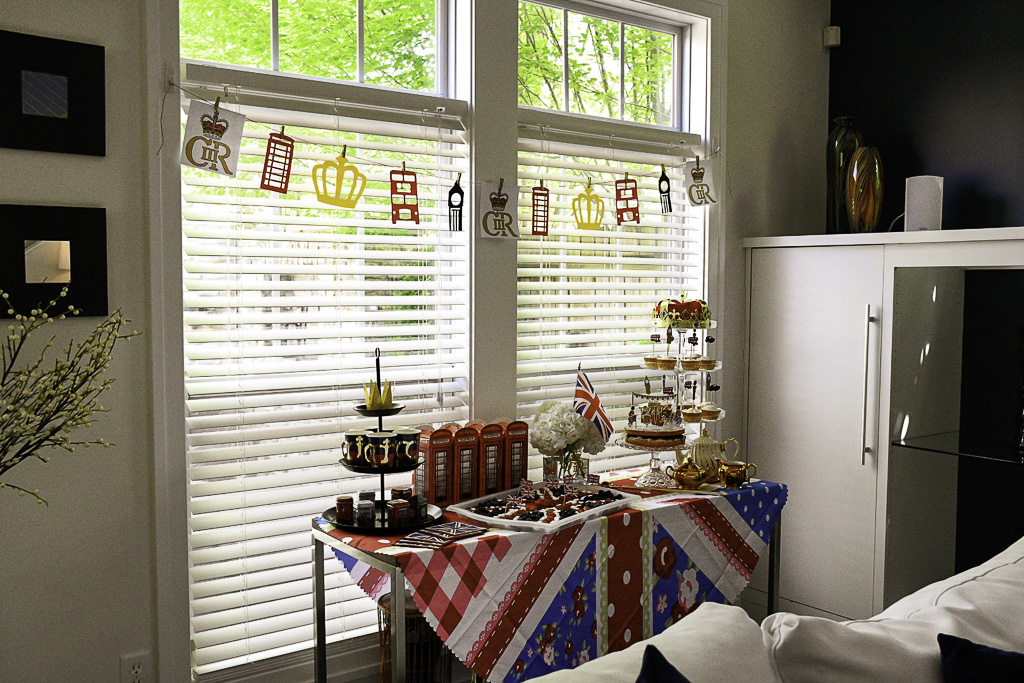 And the televised portion at Westminster Abbey will be over by approximately 10 a.m.
You'll have plenty of time to nap after the coronation celebrations before you're back at it celebrating the Kentucky Derby later in the afternoon!
What a great weekend! Truly the definition of "be festive."
And I love it!
KING CHARLES CORONATION PARTY IDEAS ONE: A UNION JACK FRUIT PLATTER!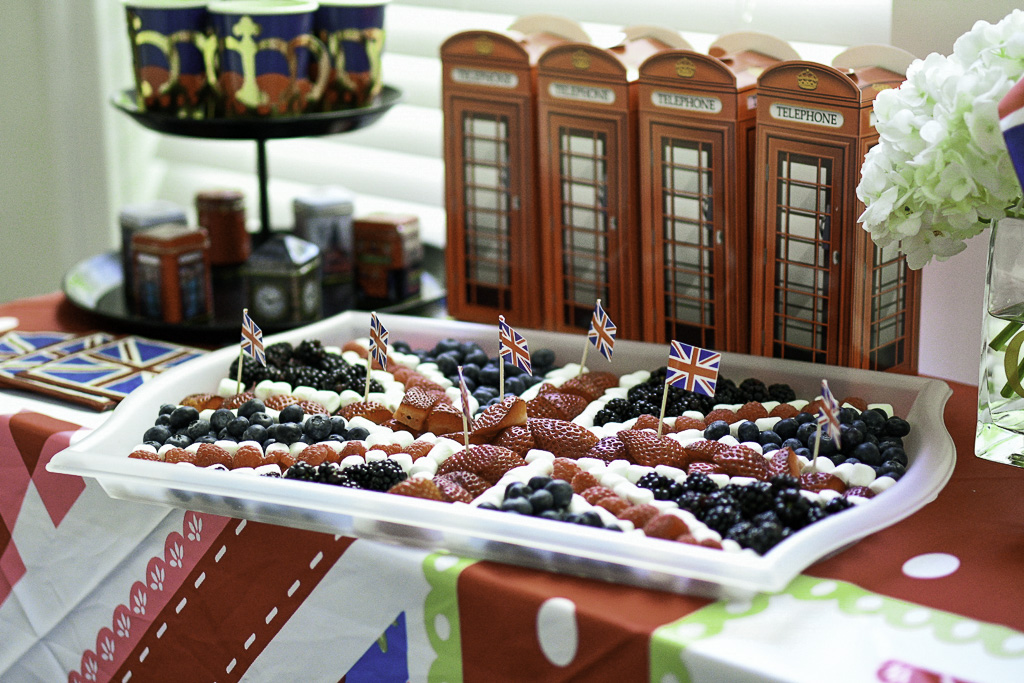 Apparently King Charles III keeps it healthy by following a mostly plant-based diet and has a particular fondness for fresh produce and local fruit.
And since we will be celebrating the coronation in the wee hours of the morning, a fresh fruit platter sounded simply delightful.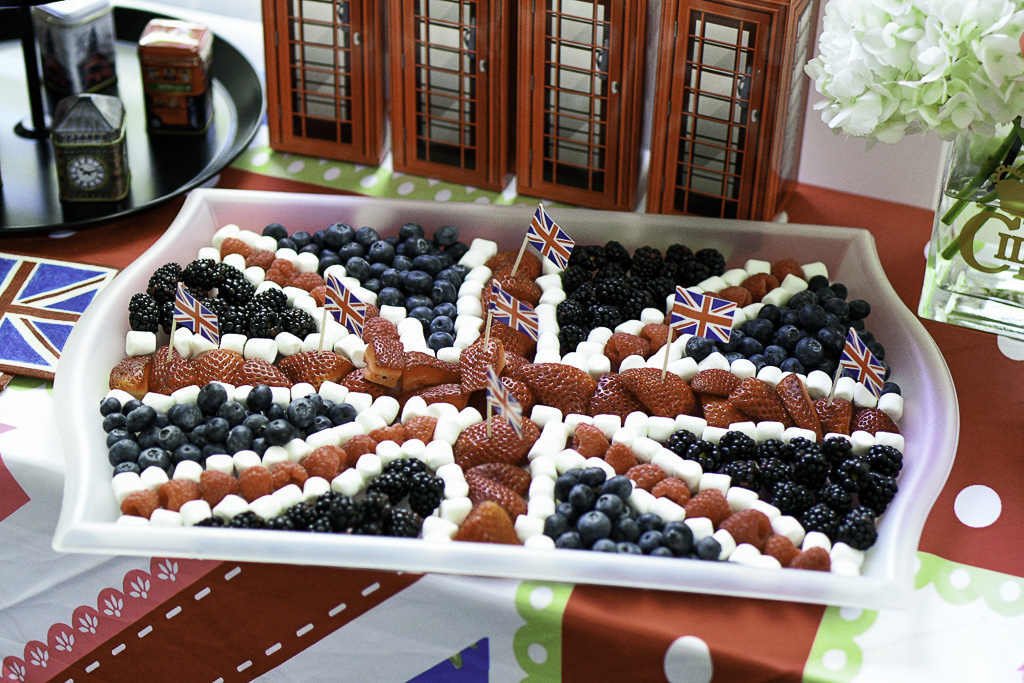 Arranging it in the likeness of the British flag is a cute, creative touch.
Even better, this adorable and delicious tray, full of antioxidant rich berries, was super easy to make.
I'll walk you through how I pulled it together here.
The key to keeping it simple and stress free was to start with the right tray.
Since a flag is rectangular in shape, that's the secret.
You also want a bit of lip on the edges, so the berries won't roll off of it, especially if you are transporting it to one of your own coronation parties.
I love the adorable Union Jack picks. And here are a few great trays to get you started:
KING CHARLES CORONATION PARTY IDEAS TWO: EVERY CORONATION NEEDS A CORONATION CAKE!
I am a sucker for authenticity. So when I began thinking about ideas for a King Charles Coronation party and the coronation ceremony I found a royal recipe for the Victoria Sponge Cake, which was shared by Buckingham Palace's royal chefs on Instagram in May, 2020.
Think back to that date … it was the height of quarantine.
And it makes sense why they shared the recipe at that time. There was only so much sourdough to be baked and the royal chefs wanted to give us a few additional options.
The cake was named for Queen Victoria who apparently ate a slice of the sponge cake with her tea every afternoon.
These days, Queen Victoria cakes are synonymous with celebrations in the U.K., as well as being a favorite at any garden party.
So it was the logical cake recipe of choice for my coronation celebration.
But what truly makes this cake fit for a king?
These adorable toppers from Talking Tables. They are so cute and just perfect for this party. Do you see the corgis in there? I love it! They are a great way to top the cake!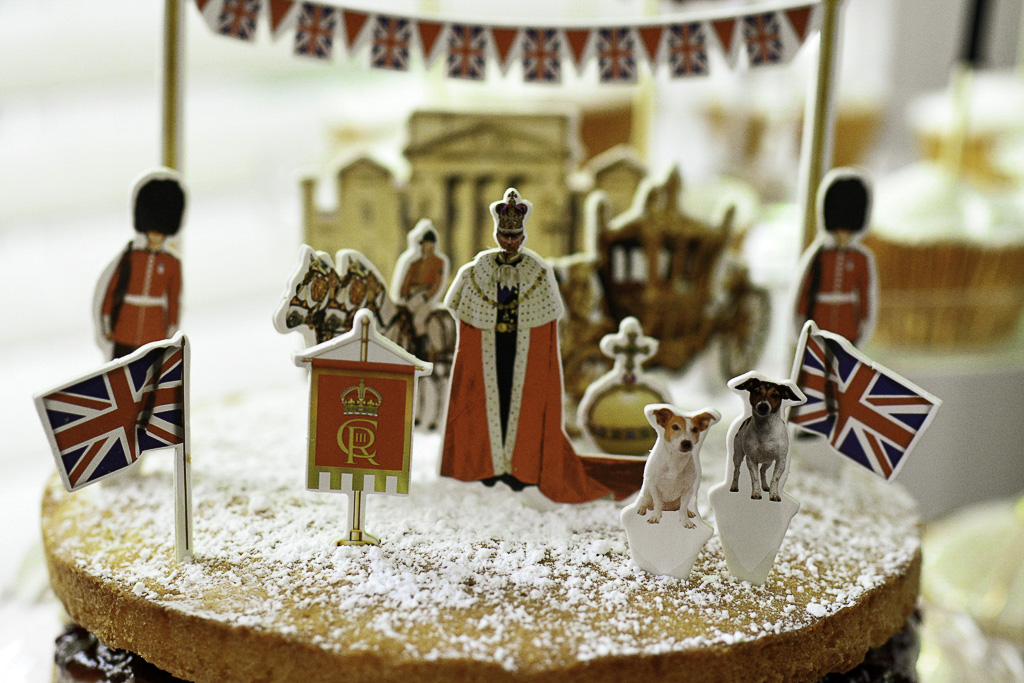 One caveat, the royal chefs' recipe is a little difficult for Americans who are not fans of The Great British Bake Off.
That would be me.
So for my fellow Americans, I've got a translated version for you.
It demystifies "caster sugar," "sieved self-raising flour," and vanilla pods, as well as converting all of the grams to cups.
In spite of those hurdles, it was really fun to make, turned out beautifully and tasted even better.
Keep calm and bake on my friends!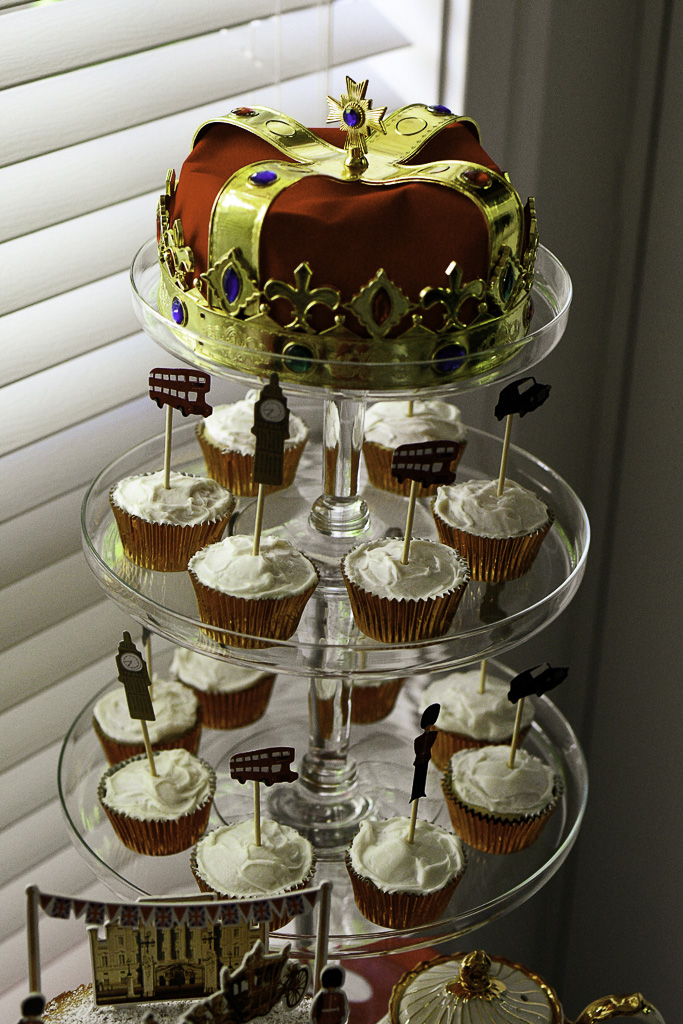 KING CHARLES CORONATION PARTY IDEAS THREE: THE CROWN JEWELS MUST BE PRESENT!
What is a coronation party with a crown?
So for the coronation of the King of England, we need a few truly royal items.
I love how they added a bit of whimsy and fun to the table.
This royal crown and gold scepter and just the perfect touch. Placing the crown at the top of a tiered tray truly make it look like one of the crown jewels.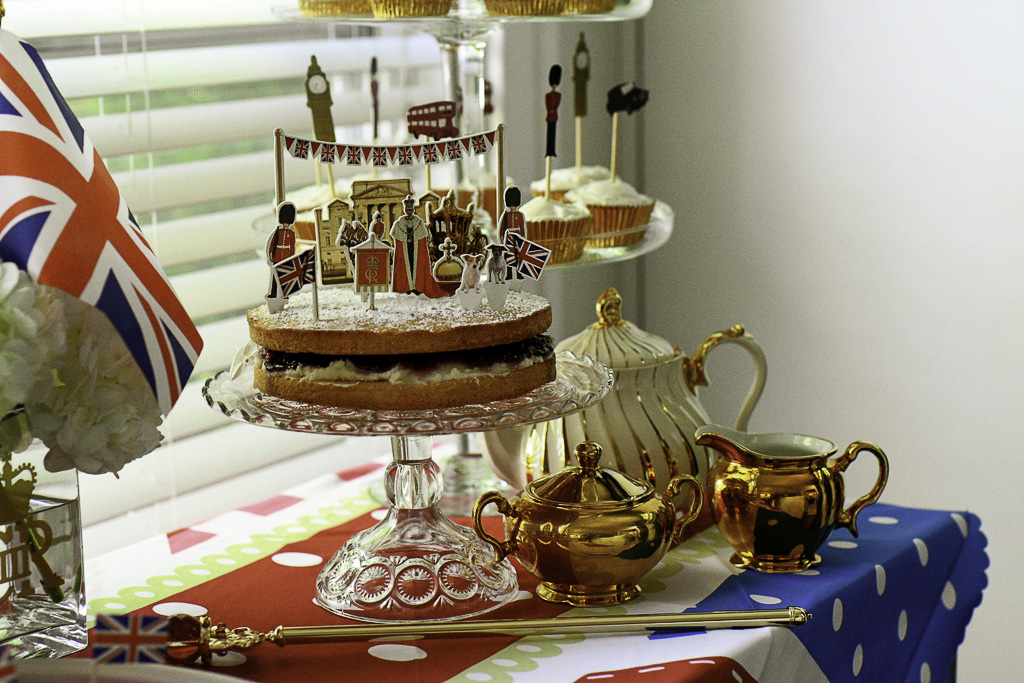 These picks, featuring a variety of British icons like the Beefeaters and Big Ben are also perfect to top the cupcakes I made (because EVERY party should have a few of these sweet treats, right?).
I also utilized King Charles monogram to gussy up the vase on the table. It was easy to make using my Cricut Maker.
In addition, I made a cute banner with cutouts of a double decker bus, crown and Big Ben with my Cricut. I added the official monogram of King Charles III as well.

I used these great mini gold clothespins to attach it to the twine. It truly set the scene.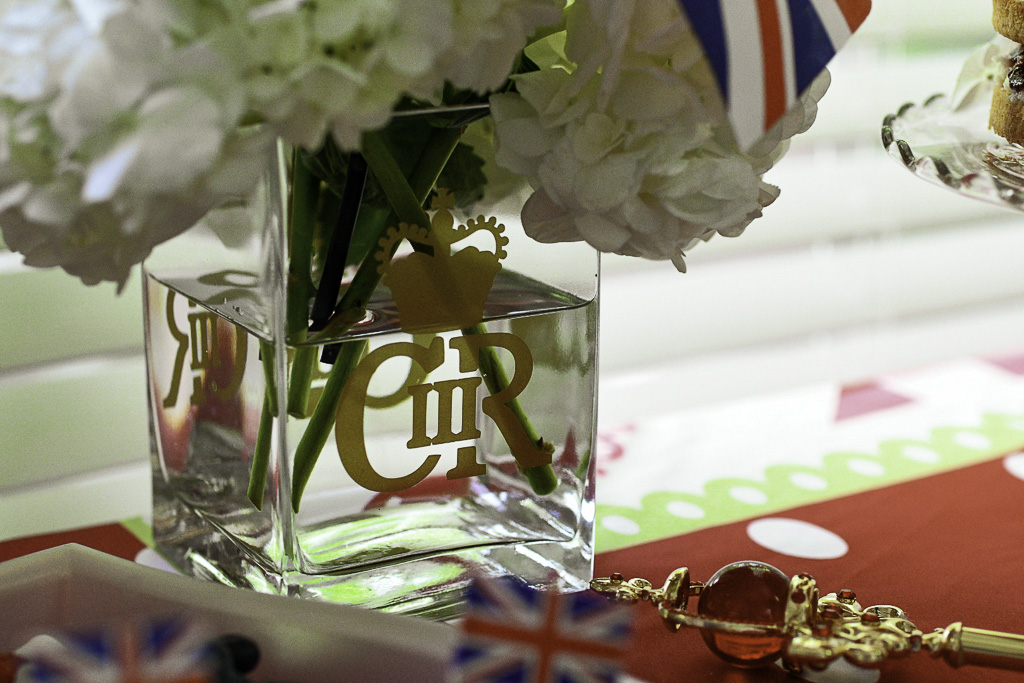 Speaking of the table, this tablecloth is just adorable. It looks a bit like a quilt of the Union Jack, with its patches of florals and various patterns. It is really adorable and a great base for the entire spread.
I supplemented the items I bought with my mother's vintage tea pot, creamer and sugar. I have always loved these pieces and they fit right in on this royal occasion. They were even made in England (many, many years ago). These napkins were also an great addition.
Finally, what's a party without a party favor?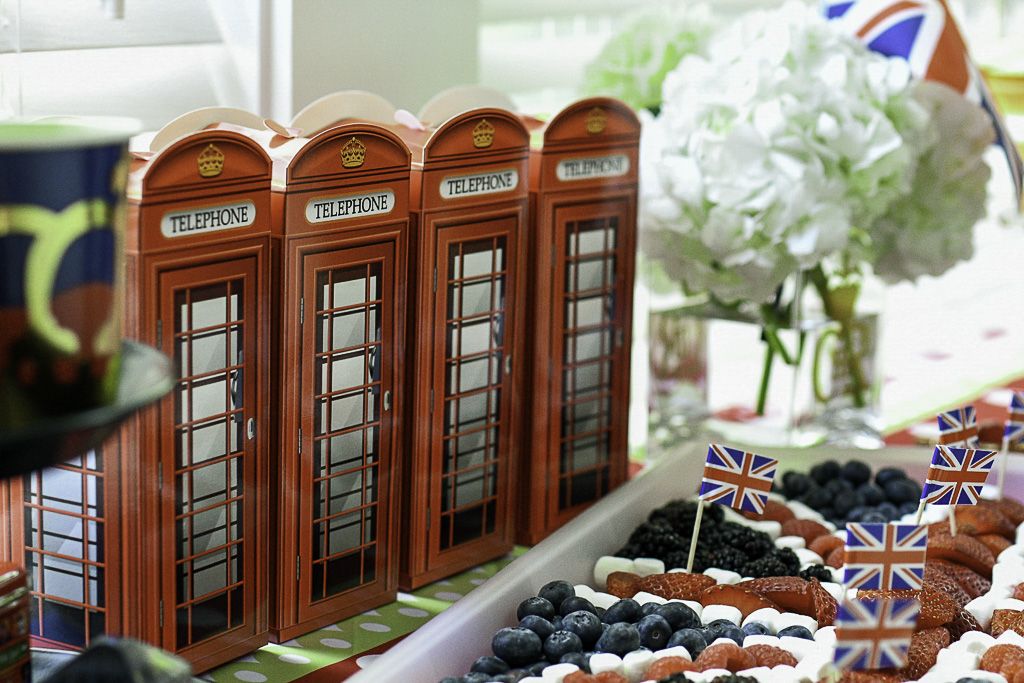 I found these charming English phone booth boxes and could not pass them up! Call your pals and tell them they will bring home a darling little surprise at the end of your coronation party.
These party supplies are perfect for King Charles's coronation. You'll also want to have a few Union Jack flags on hand for everyone to wave.
KING CHARLES III'S CORONATION PARTY IDEAS FOUR: A QUICHE TRULY FIT FOR A KING
In April, King Charles and Queen Consort Camilla released a recipe for quiche that they recommend making for the celebration following the coronation called "The Coronation Big Lunch."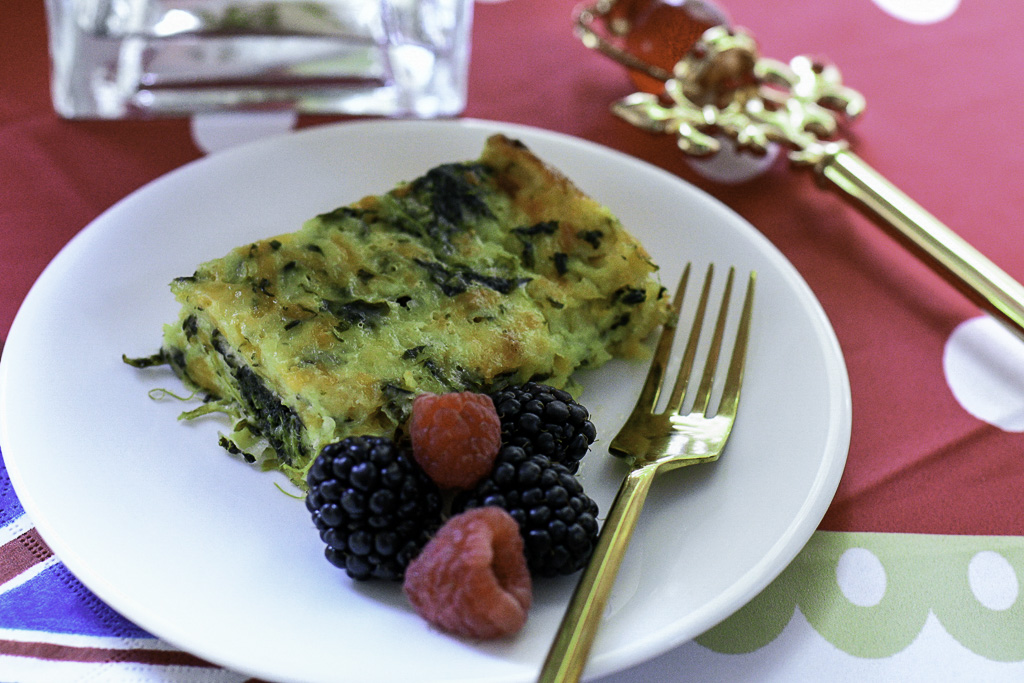 The lunches will be held throughout the U.K. during coronation weekend from May 6 through May 8 (it is a bank holiday weekend).
Many of the parties will take place in streets of England, so think of it as a big coronation street party to celebrate the new monarch with, well, lunch! How fun!
And those close to the King state his choice of serving quiche isn't a surprise. In addition to fruit, he is a big fan of eggs and cheese … the primary ingredients in any good quiche.
But is this recipe a good quiche?
Well, the reviews thus far aren't even mixed. In fact, they're dreadful.
Apparently the King's quiche, which in addition to eggs and spinach, also includes broad beans (known as fava beans in the U.S.) and a healthy dose of tarragon. Wait, what? Yuck.
Many of the reviews have called it a spinach pie and state the crust is really mushy.
So, no thank you.
If I'm going to the trouble of getting up to bake before the crack of dawn, I want a really good breakfast quiche.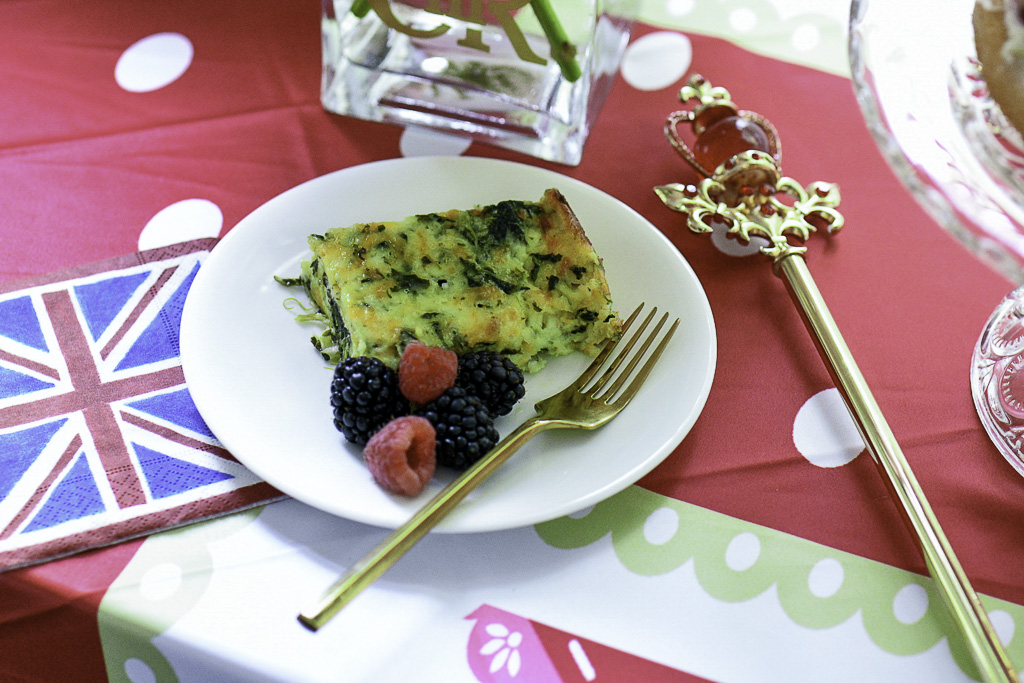 And I have a perennial, go-to favorite. It's a crustless quiche recipe you're going to love.
KING CHARLES CORONATION PARTY IDEAS FIVE: IT'S TEA TIME SO PULL TOGETHER A CUTE TEA BAR!
You simply cannot have a celebration of all things British and not include tea.
It's an absolute must.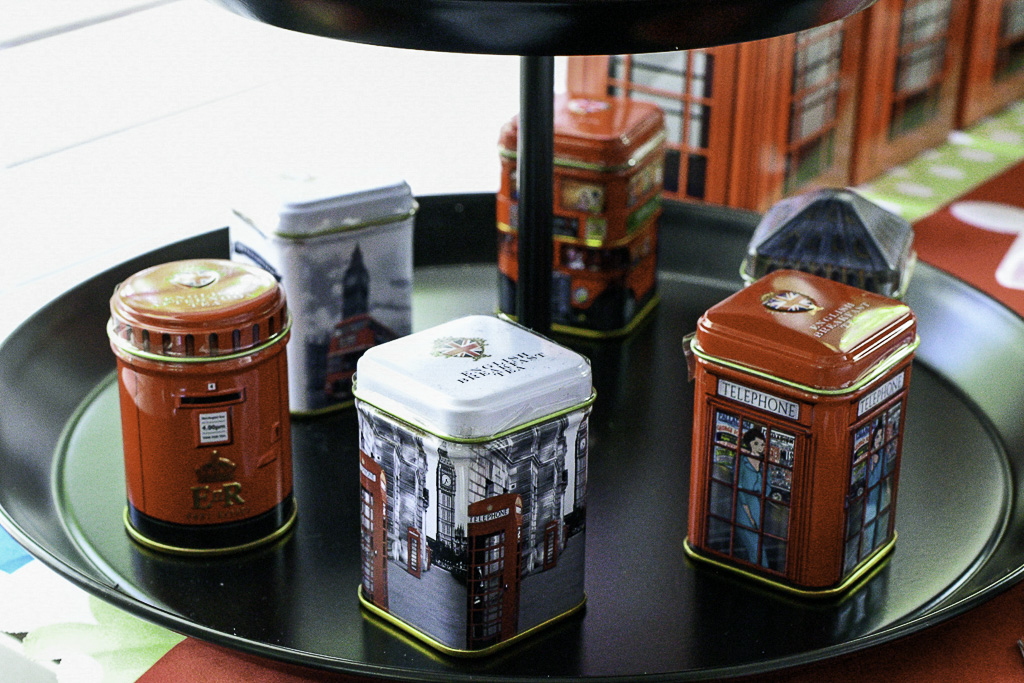 I found the most adorable set of British tea tins I've ever seen. Each of the six mini tins features an iconic London site and includes four ounces of loose tea in several varieties.
Perfection!
I knew I had to order them and include them in this party.
And look at how cute they are! I placed each of them on the black tiered tray to make them pop.
As if the mini tea tins weren't cute enough, look at these precious crown paper mugs!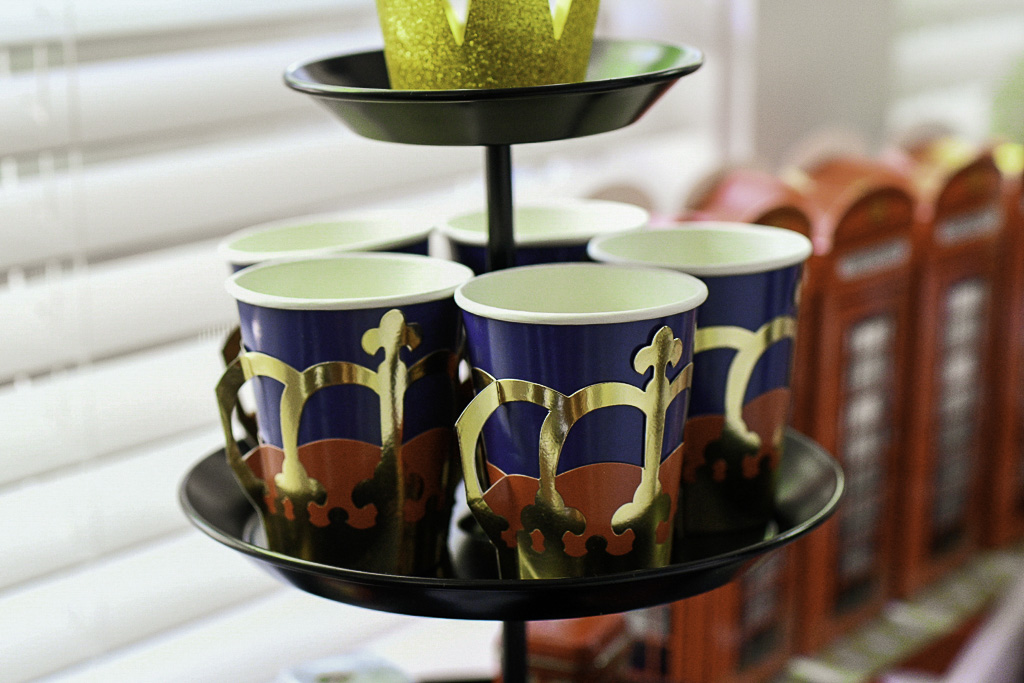 And I love these paper crowns on the top. I am just thrilled with how cute this tea bar turned out.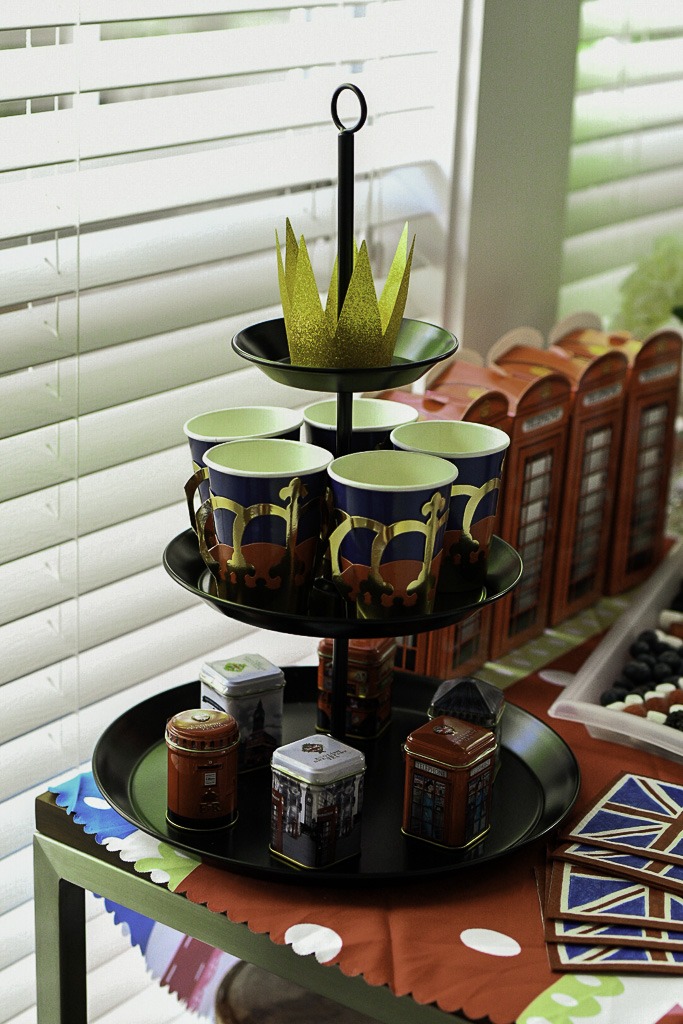 These items would also be great for a tea party or British themed party in the future.
Follow us on social media! You can find us on Instagram, Pinterest, and Facebook.
If you have any questions or suggestions, contact us or leave a comment!