THESE SPOOKY COCKTAILS ARE PERFECT HALLOWEEN DRINK RECIPES YOU'LL LOVE!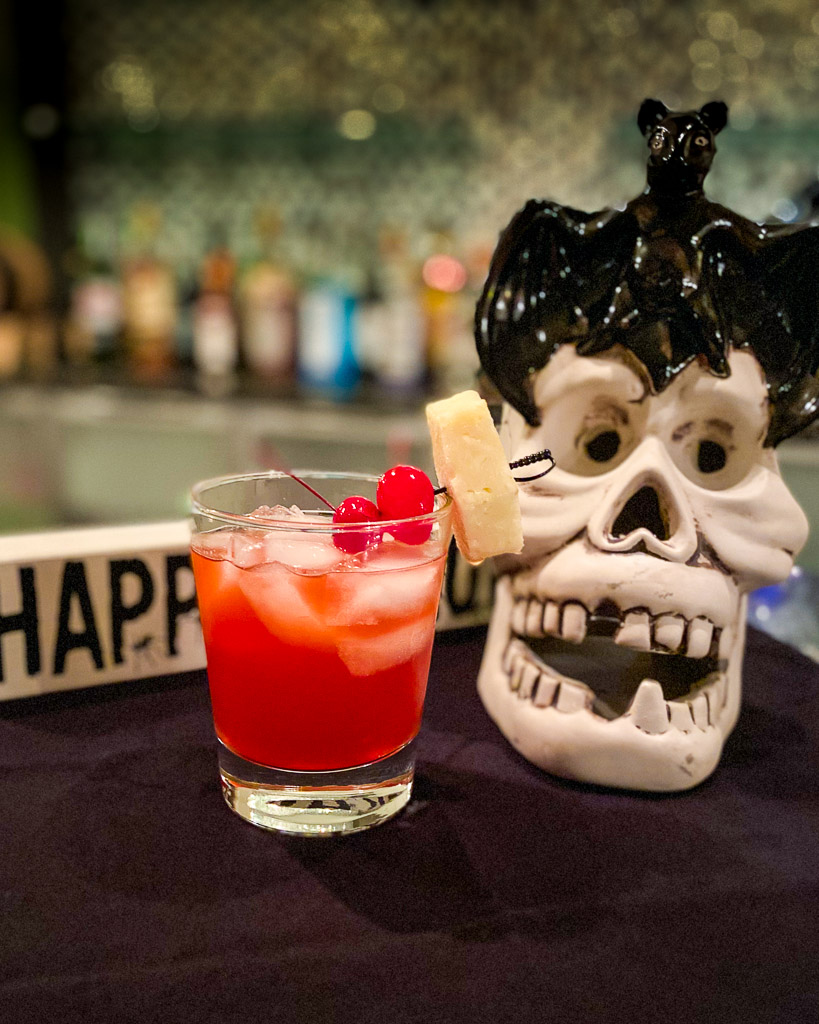 These spooky Halloween cocktail recipes are the perfect spirits for Halloween with their shades of ghostly white, eerie green and scary red!
Halloween is almost here!
And it's one of my favorite holidays of the year.
There's no pressure to buy the perfect gift for all the people on your list.
Heck, there's not even a list.
And you don't have to worry about cooking a big meal.
It's just a lot of fun and filled with witches, ghosts, ghouls and spirits …
And speaking of spirits, now is the perfect time to start sipping some absolutely spooky cocktails.
So I'm sharing a few of the best Halloween cocktails that Matt and I think are perfect for the celebration.
Not only are they delicious, they look the part as well with their ghostly white, eerie green and scary red hues.
We hope you'll enjoy each of these Halloween cocktail recipes! Cheers!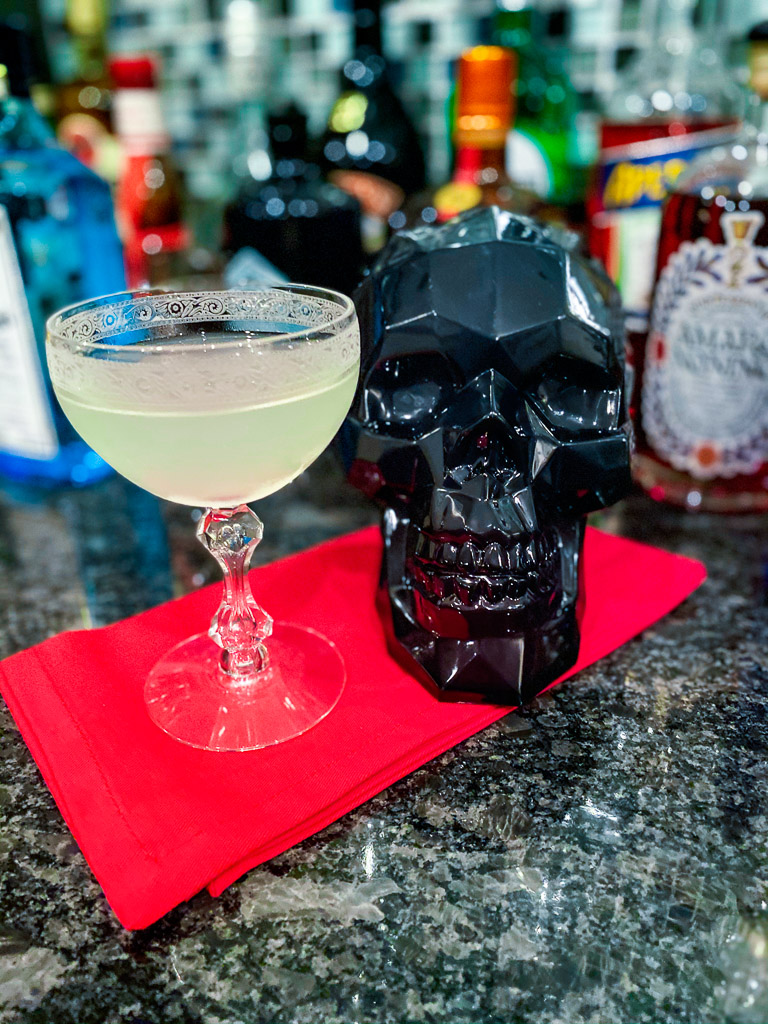 CORPSE REVIVER NUMBER TWO
Corpse Revivers (yes, that should be plural because there is more than one) began as a "hair of the dog" spirit.
Back in the early 1900s asking for such a drink was the equivalent of what reaching for a pack of Pedialyte on Sunday morning means today.
Some serious fun was had the previous night. But keep reading, the fun may not end there …
While Corpse Revivers' legacy dates back to the mid-1800s, it was American bartender Harry Craddock, author of The Savoy Cocktail Book, that is credited for making the Corpse Revivers numbers one and two into household names (sometime around 1925).
In fact, when referring to Corpse Reviver number two, it is legend that Craddock's notes stated, "four of these taken in quick succession will unrevive the corpse again."
Four.
The morning AFTER a big night out.
Yowzer.
Know when to say "when" Harry!
Because of its classic flavor profile, the Corpse Reviver Number Two "is rightfully considered by many to be the best-tasting of the Corpse Reviver cocktails" according to Imbibe.
And here is the best recipe we found: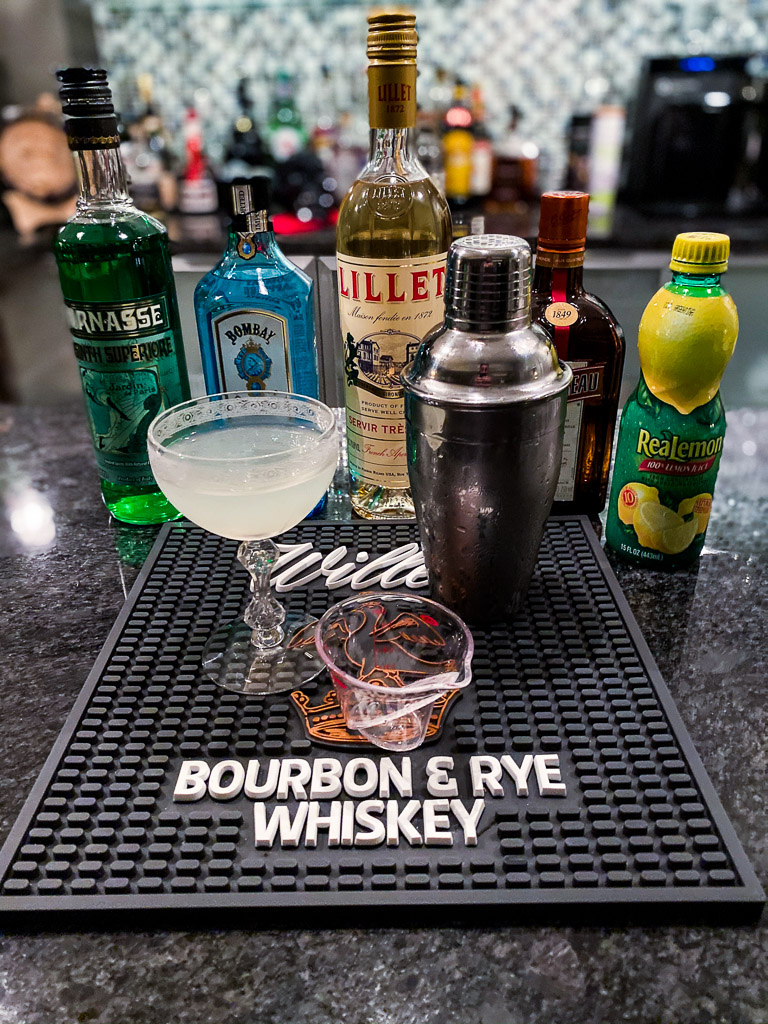 CORPSE REVIVER NUMBER TWO RECIPE
Absinthe, to rinse
3/4 ounce London dry gin
3/4 ounce Lillet blanc
3/4 ounce orange liqueur (we used Cointreau)
3/4 ounce lemon juice, freshly squeezed
Rinse a chilled coupe or martini glass with absinthe and set aside.
Add the remaining ingredients into a shaker with ice and shake until well-chilled.
Strain into the prepared glass.
DEATH IN THE AFTERNOON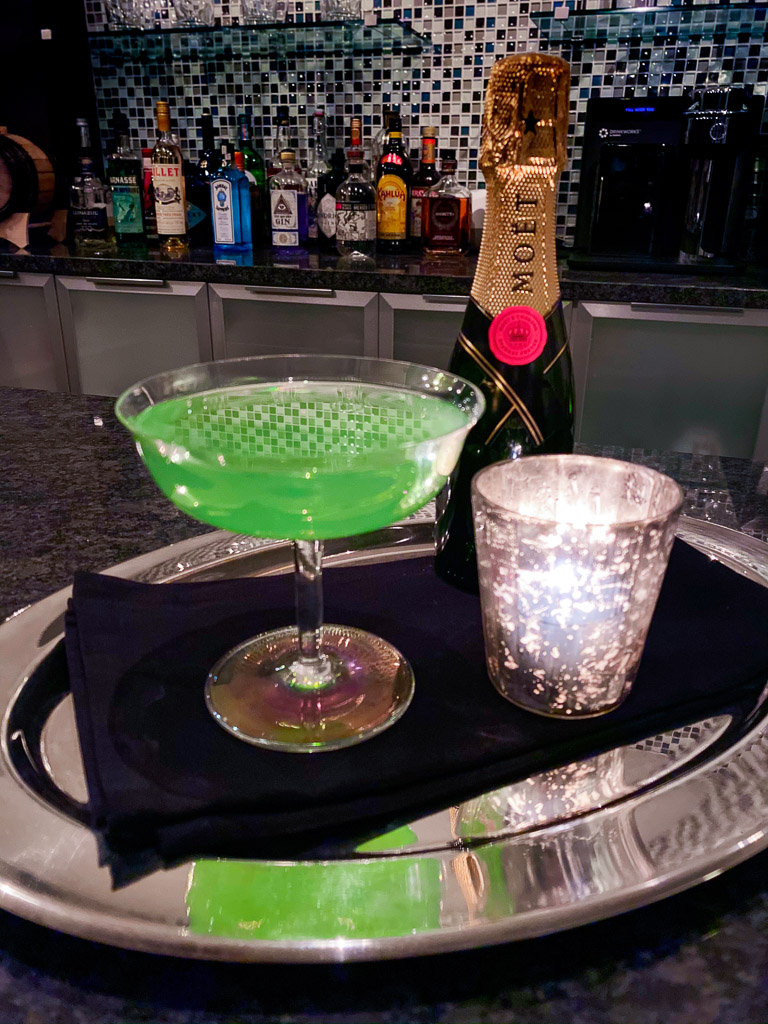 You may recognize Death in the Afternoon as a nonfiction book written by the renowned American author Ernest Hemingway.
Chronicling the ceremony and tradition of Spanish bullfighting, it is not one of his most prolific works and only warranted a print run of approximately 10,000 copies.
But come to find out, he is also credited with formulating a cocktail by the same name.
Hemingway, who has been referred to as a "champion drinker" would often drink three to five of these cocktails at one sitting.
This is beginning to look like a very promising, yet dangerous, afternoon … !
Fortunately, this recipe could not be more simple!
DEATH IN THE AFTERNOON RECIPE
1 1/2 ounces absinthe
4 1/2 ounces champagne
Pour the absinthe into a coupe glass. Top with the Champagne.
THE ZOMBIE
This is another cocktail that was originally created in the 1930s as a hangover cure.
Seriously, the greatest generation really needed to slow down … !
Our favorite Zombie recipe is from the landmark Frankie's Tiki Room in Las Vegas.
Matt discovered this infamous joint while visiting Sin City for a friend's bachelor party.
Just off the main strip, Frankie's is the world's only 24/7 tiki bar.
They've literally written the book on tiki culture.
And that book, Liquid Vacation, is jammed packed with fun, as well as 77 recipes for tropical drinks.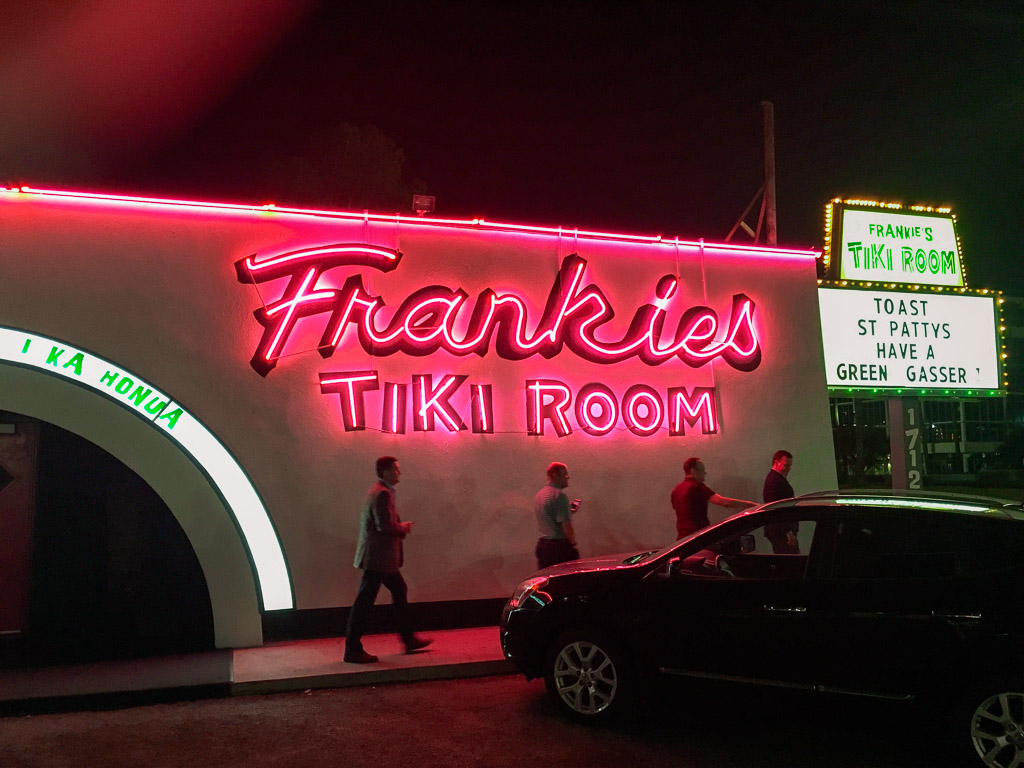 The Zombie is one of Matt's favorites. And it is simply a perfect spooky cocktail!
THE ZOMBIE RECIPE
3/4 ounce Appleton Special Gold run
3/4 ounce Meyer's dark run
1/2 ounce Lemon Hart 151-proof rum
1/2 ounce Maraschino liqueur
1 drop Pernod
1/4 ounce Falernum
1/4 ounce grenadine
Two dashes Angostura bitters
2 ounces pineapple juice
1/2 ounce white grapefruit juice
3/4 ounce lime juice
Pineapple and cherries for garnish
Build over ice in a 14-ounce double-old fashioned glass, then pour contents into a cocktail shaker.
Shake, then re-pour into the glass. Serve garnished with pineapple and cherries.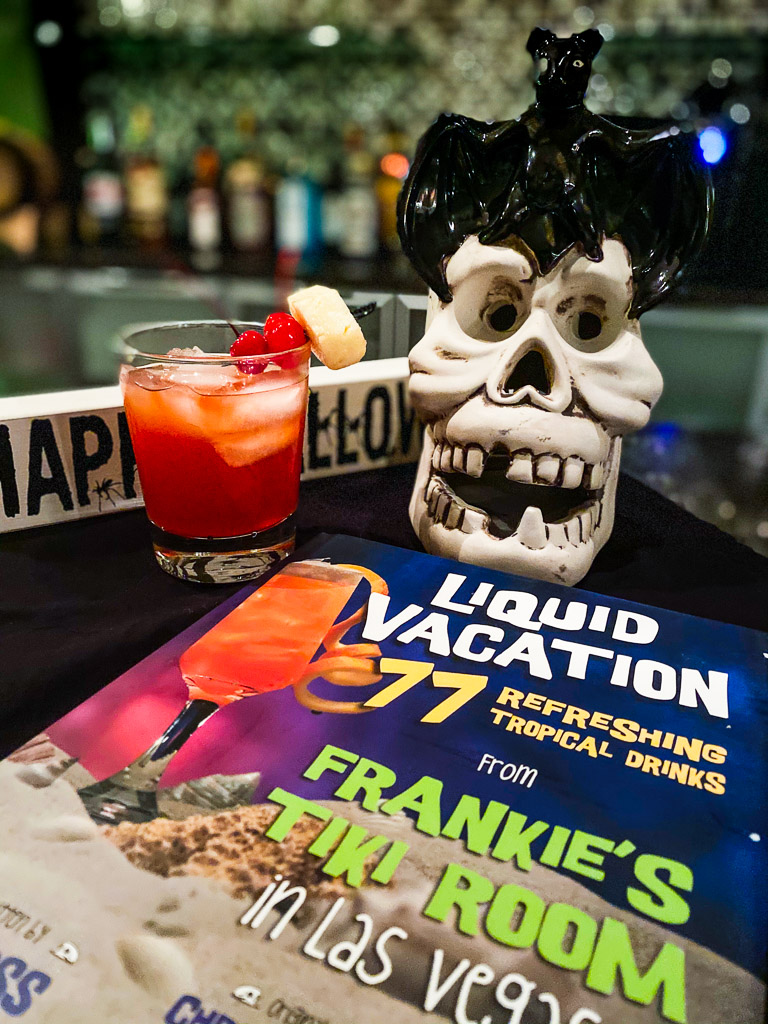 These drinks are just one of the many ways we've embraced the Halloween season.
Looking for more Halloween fun? Check out these blogs:
This Halloween Candy Gets an Extreme Makeover
Five Halloween Trick or Treat Table Ideas You'll Love
Easy Halloween Dessert Ideas You'll Love
Did you try this idea?
Share them on Instagram with the hashtag #makeeverydayanevent and tag @makeeverydayanevent.
If you have any questions or suggestions, contact us or leave a comment.
Follow us on social media! You can find us on Instagram, Pinterest, and Facebook.