Here's one power couple you really need to get to know better, fried chicken and champagne! They're an unlikely combination. One is comforting, Southern, and at times can be a hot and spicy mess.
The other is traditionally French, has a bubbly personality and is often seen as pretentious. But together they play off each other's strengths, highlighting the traits and profiles of one another in perfect harmony.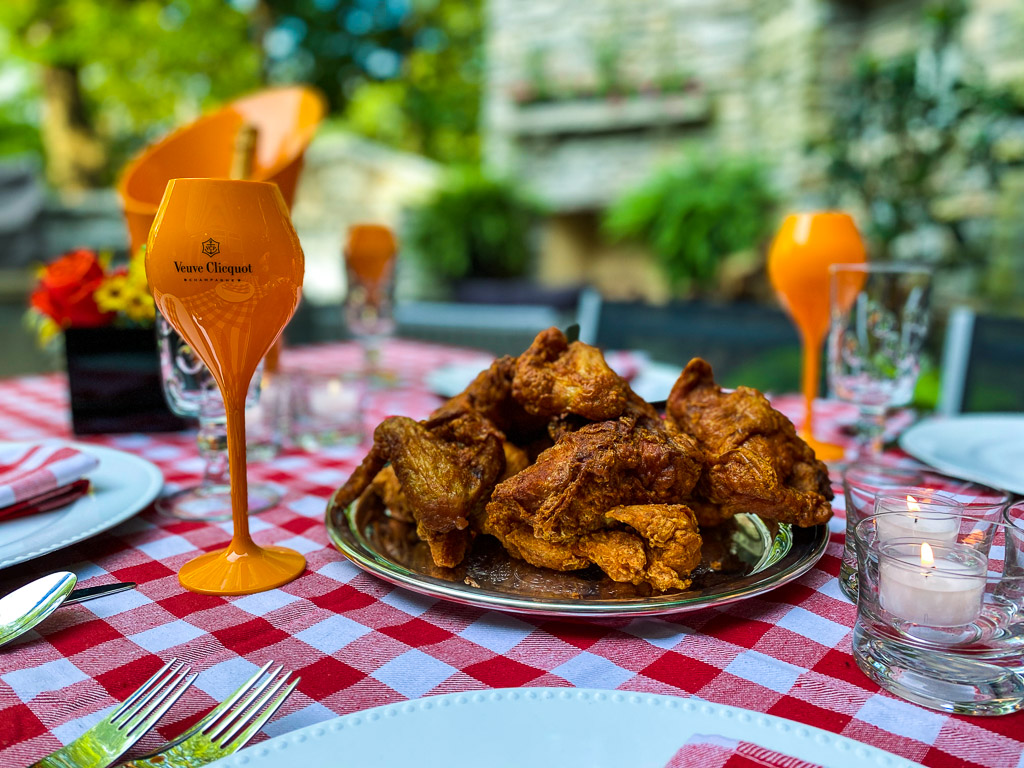 Who is the power couple you need to befriend? Well it's none other than fried chicken and champagne. We explored this great combination in honor of National Fried Chicken Day on July 6!
For years, we'd heard the rumors of the wonders of this pairing. Truth be told, we'd always wanted to visit Birds and Bubbles in New York City. But we never quite fit it into our jammed packed trips to the Big Apple prior to its unfortunate demise in 2017.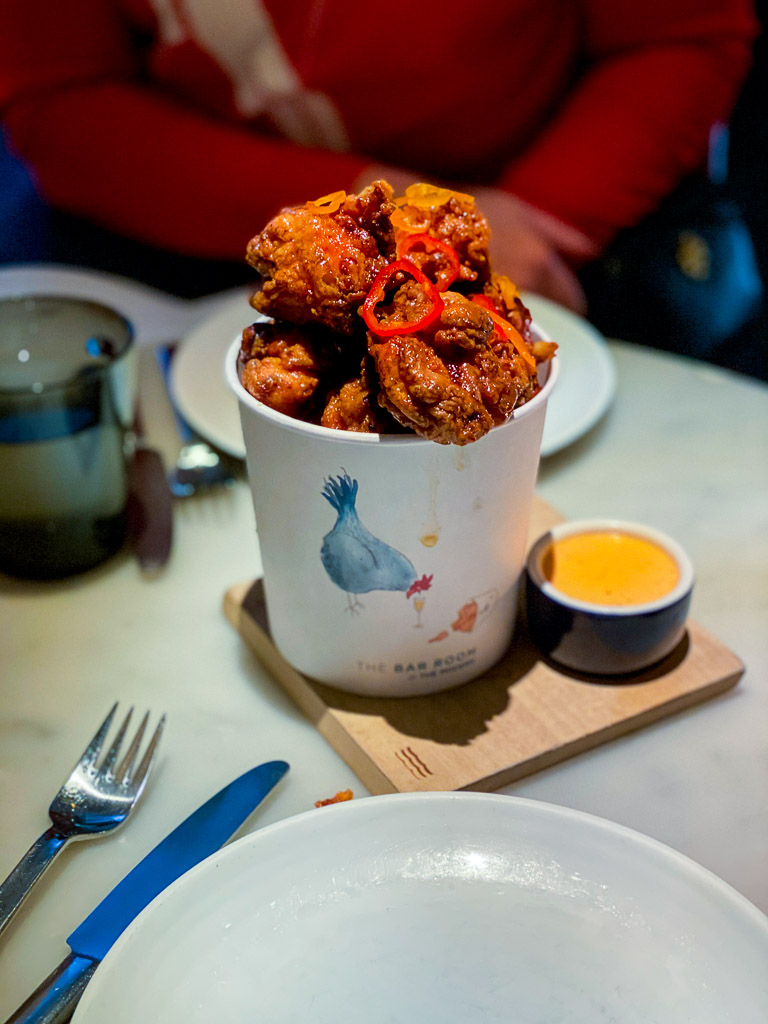 Much to our pleasant surprise, we discovered a similar duo during our happy hour stop at The Bar Room at The Modern in February 2020. Located within the Museum of Modern Art, this award-winning restaurant featured a delightful combination of spicy chicken nuggets and Krug Grand Cuvee for a modest price tag of $250. Unfortunately, we "chickened out" (or more accurately champagned out) at that particularly meal, ordering only the chicken, which was spectacular. We were on our way to the theater that evening and just didn't want to imbibe that greatly at that exact moment. 
But for National Fried Chicken Day, we decided to recreate the magic … at home! And you can too … the keys to this celebration are simple. First, find a great fried chicken recipe if you're ambitious. If you're not looking to make that big of a commitment, a fantastic fried chicken restaurant with takeout will certainly do the trick. We're not here to judge, we're just here to have fun!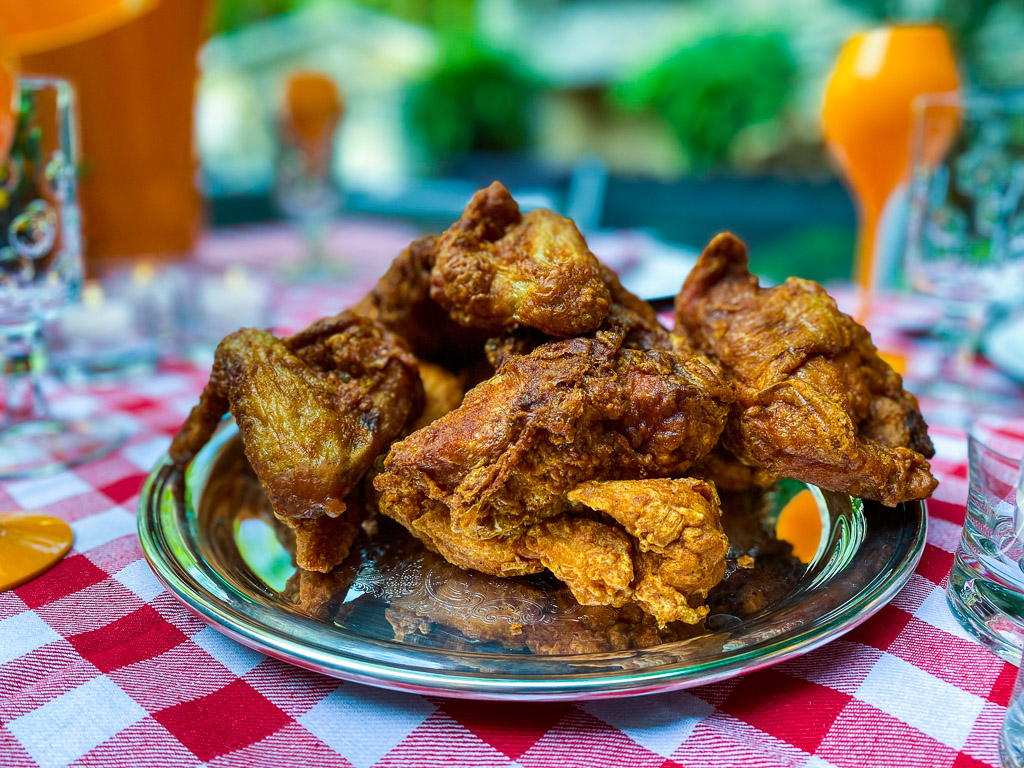 For our gathering, we turned to Gus's World Famous Hot and Spicy Fried Chicken for our celebration. Based in Nashville, Tenn., Gus's has more than 28 locations throughout the U.S. In case there's not one in your city, I'd like to point out that GQ once named Gus's Fried Chicken, "one of the top ten meals in the United States worth flying for."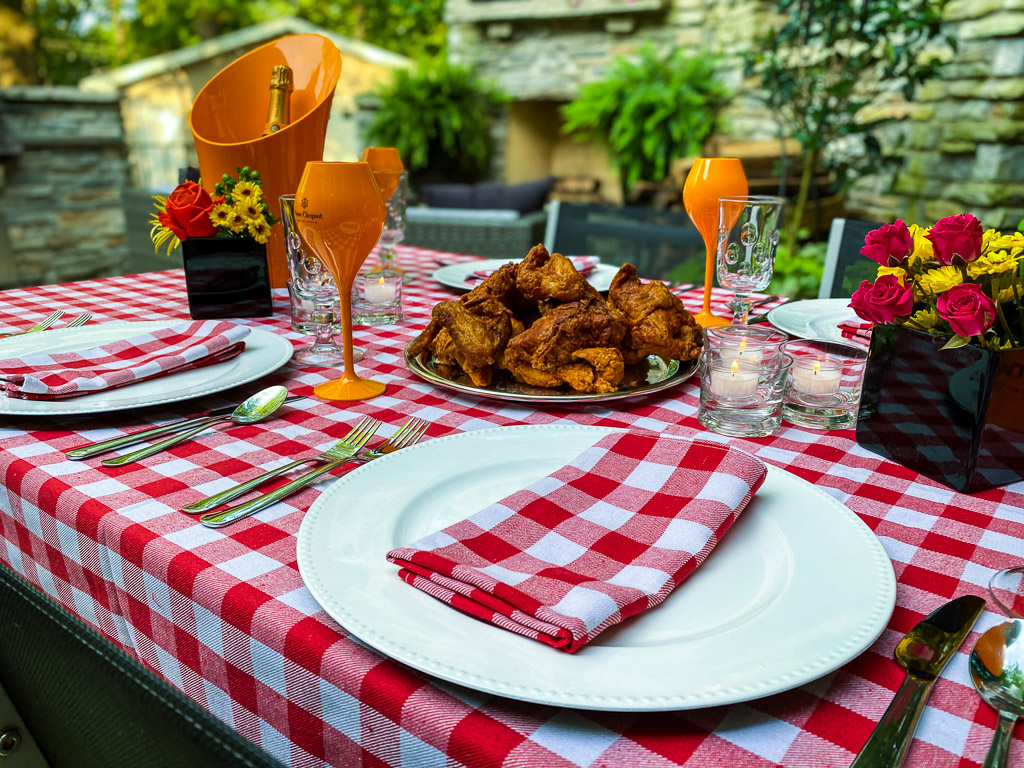 Second, choose the champagne for the occasion. We discovered Andy Chabot, wine director for Blackberry Farm restaurants in Tennessee is a big proponent of this pairing. He revealed his "research" for this combination at Aspen's Food and Wine Festival in 2017 and claims to have eaten a lot of fried chicken and consumed a lot of wine to come up with his recommendations.
"Something bubbly and acidic should be the perfect match for something like fried chicken that's fatty, salty and crunchy," Chabot said. His investigative findings concluded there are three steadfast rules with this meal:
You don't want anything too sweet
Funky Champagnes are not great either
A bit fruity is the way to go
We could help but go with our tried and true favorite, Veuve Clicquot. Here is Chabot's complete ranking of possible pairings from his Food and Wine interview.