THE CHEESE DIP YOUR PRETZELS HAVE BEEN MISSING … !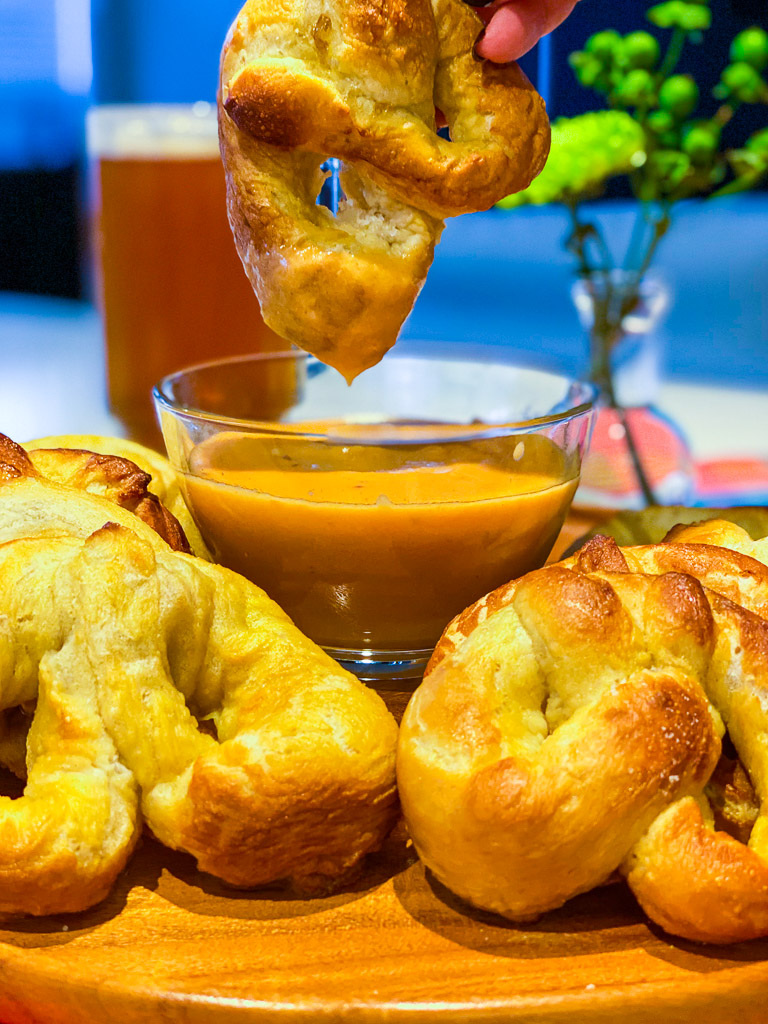 This made-from-scratch cheese dip is the perfect partner for almost anything, but especially the homemade pretzels we baked for National Pretzel Day, April 26.
CRAFT ALE BARBECUE CHEESE DIP
4 Tablespoons unsalted butter
1/3 cup all-purpose flour
2 cups whole milk
2 cups shredded Irish cheddar cheese
1 cup shredded Monterey jack cheese
¼ cup Stonewall Kitchen Maine Craft Ale Grille Sauce
Salt & Pepper to taste
In a small saucepan, melt the butter over low-medium heat. Once fully melted, sprinkle the flour on top of the melted butter and mix with a spatula until fully incorporated and a paste has formed.

Continue mixing for 1-2 minutes.Slowly pour in the milk while continuously whisking. When the mixture has thickened enough to coat the back of a spoon, add in the cheese and whisk until the cheese has all melted and mixture is uniform.
Add the grille sauce and whisk until combined. Add salt and pepper to taste and serve hot. (Recipe courtesy of Stonewall Kitchen)