ON NATIONAL CRAYON DAY, INVITE SOME OLD FRIENDS OVER TO CELEBRATE!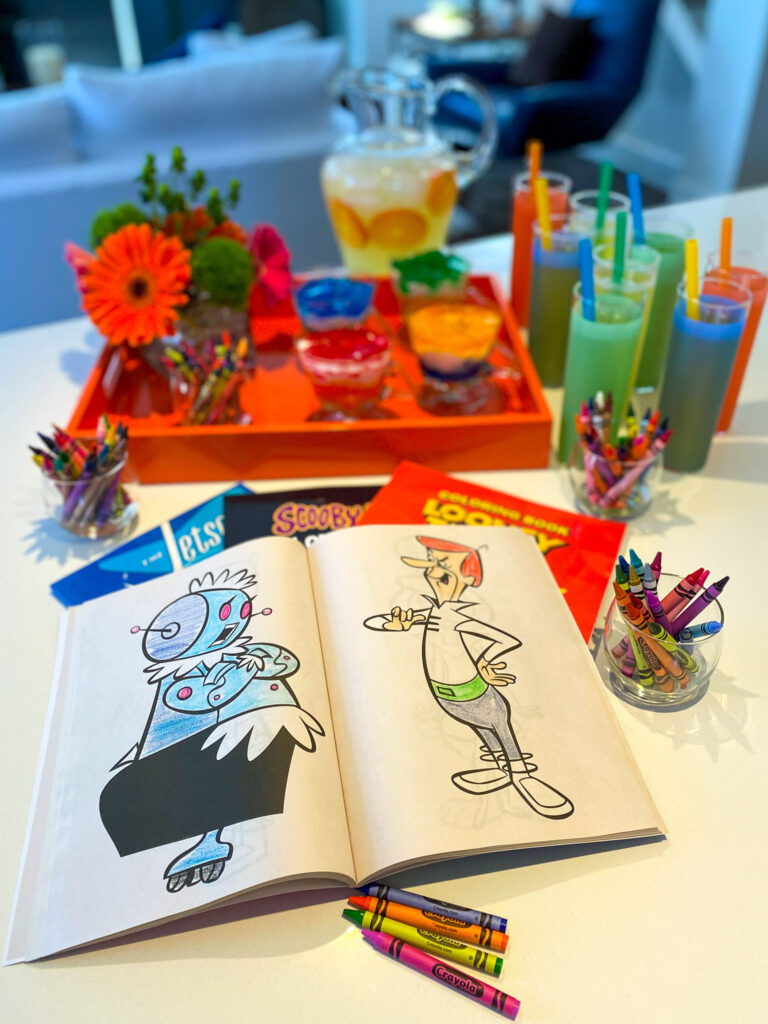 We've got some fun ideas for National Crayon Day, March 31. In fact, you could call them party tips … because it's time to party Tip! No, there isn't a missing word or absent comma in that last sentence. Tip has been the official Crayola Crayon mascot since 1903 (according to the box). And that's a really, really long time. Who's Tip? He's a cute, well dressed guy who certainly has a colorful past. In other words, he's an ideal party guest! How have I not been introduced to Tip before this? Welcome to Make Every Day an Event, little buddy! Now let's learn more about these fun ideas for National Crayon Day!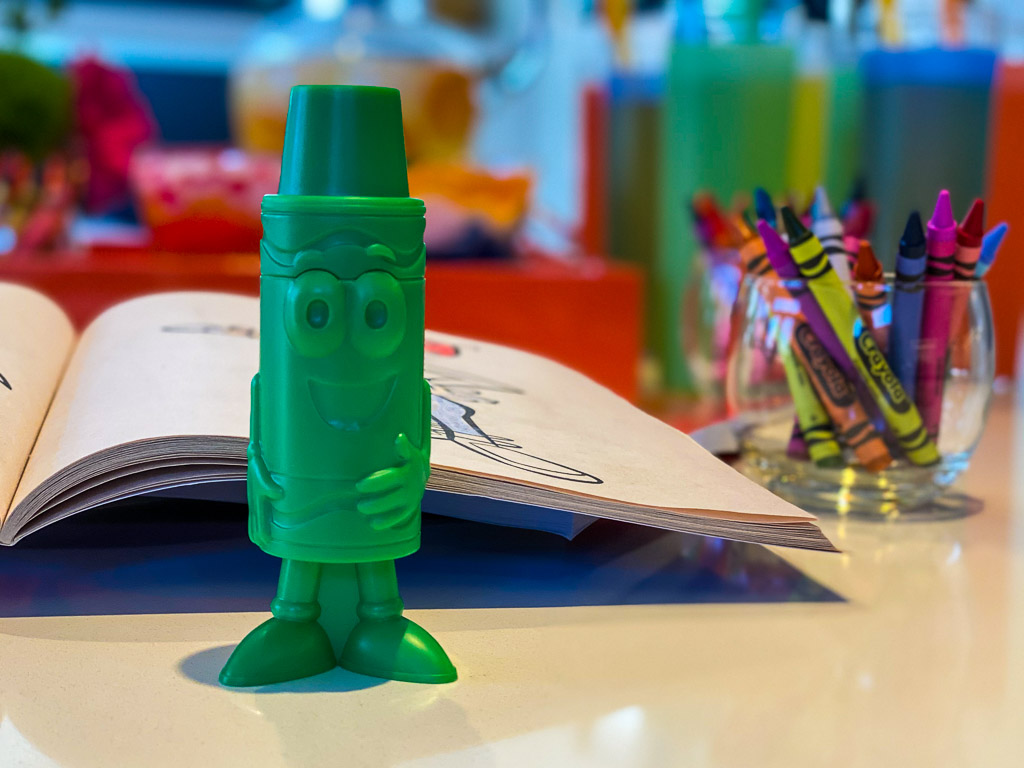 An afternoon party, dedicated to coloring classic cartoon coloring books sounds ideal right now. To get the party started, we've chosen a variety of coloring books featuring classic Saturday morning cartoons. A few of our old favorites included: The Jetsons, Scooby Doo, Looney Tunes, The Flintstones. These were all the original "must see" T.V. back in the day, right?
PRO TIP: Now is a perfect time to shake things up and use those items that you been keeping stored away. The memories they evoke will warm your heart! This green, red and blue glasses were from Matt's grandmother. The Jello parfaits we made, were served in glasses from my mom's house! Talk about a blast from the past!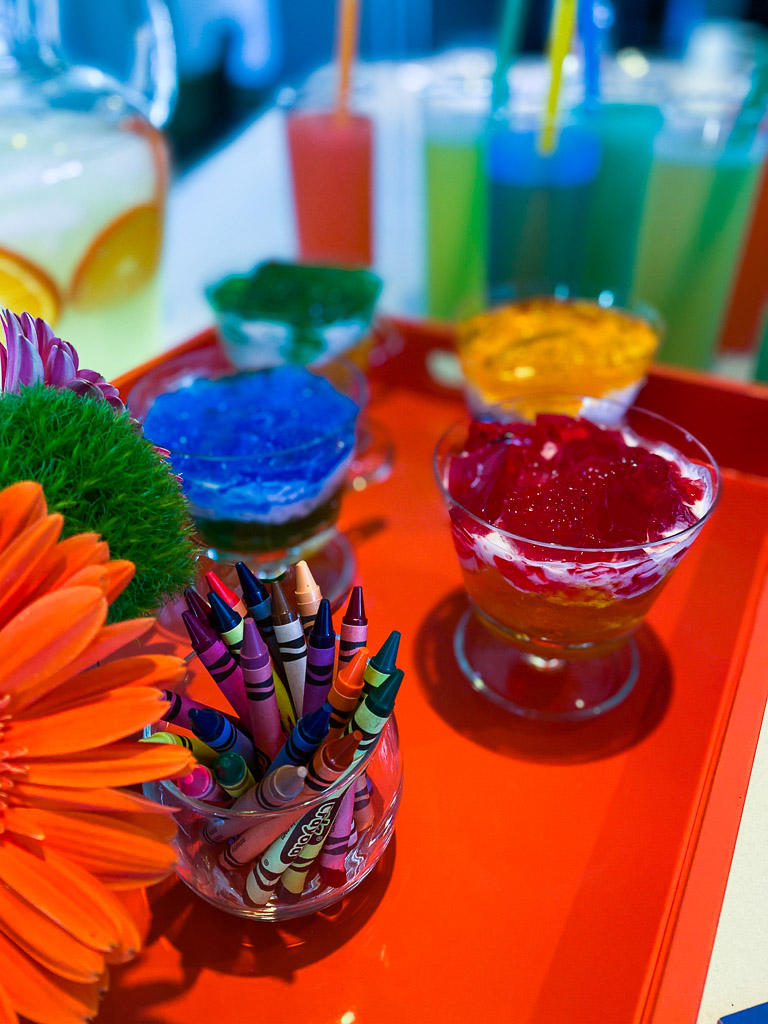 So gather your family around the kitchen island, break out the crayons, and share a bit of your childhood with the next generation this afternoon. Or, enjoy a quick break from all the hustle and bustle by yourself, with an adult coloring session. It's your world! Make it colorful!
THIS IDEA IS GREAT FOR:
Afternoon kids play date
Adult birthday party
National Crayon Day on March 31
Looking for other fun ways to spend the afternoon? Check out five simple ways for you to relax this afternoon! How will #MakeEverydayanEvent today? Tell us your colorful plans below!