THIS ADORABLE DIY CHRISTMAS MUG IS EASY TO MAKE AND A FUN HOLIDAY GIFT!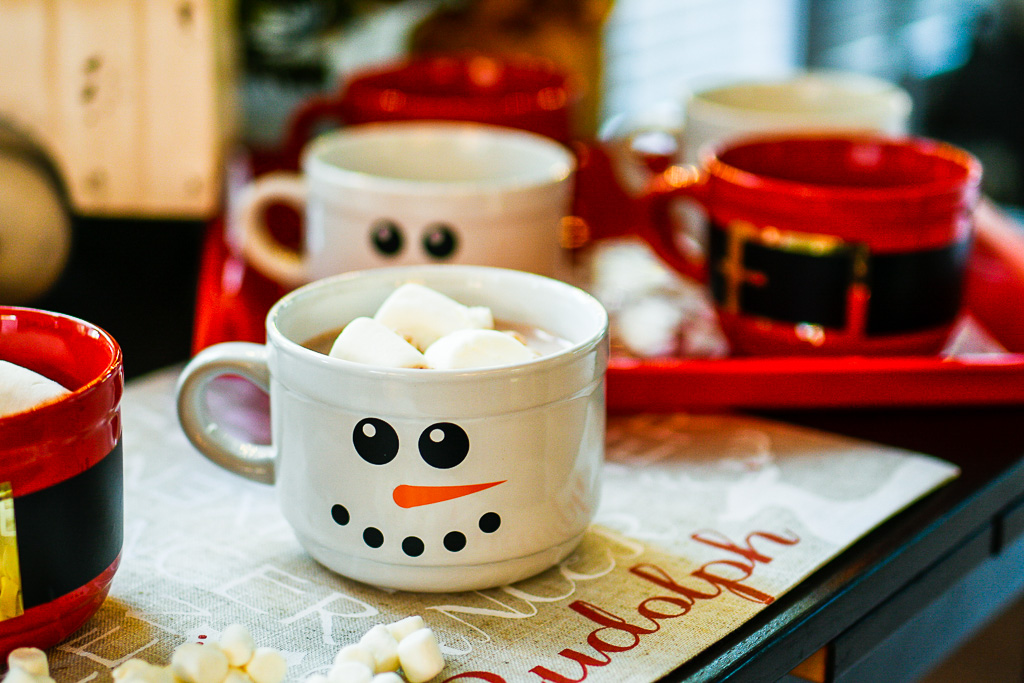 This darling DIY Christmas mug is the perfect gift for a teacher, hostess or even yourself. We show you how to make it in four easy steps!
'Tis the season!
Parties to throw, parties to attend, cookies to bake, trees to decorate, gifts to give … there is so much to do during the this time of year!
And sometimes the gift giving can be the most stressful of all!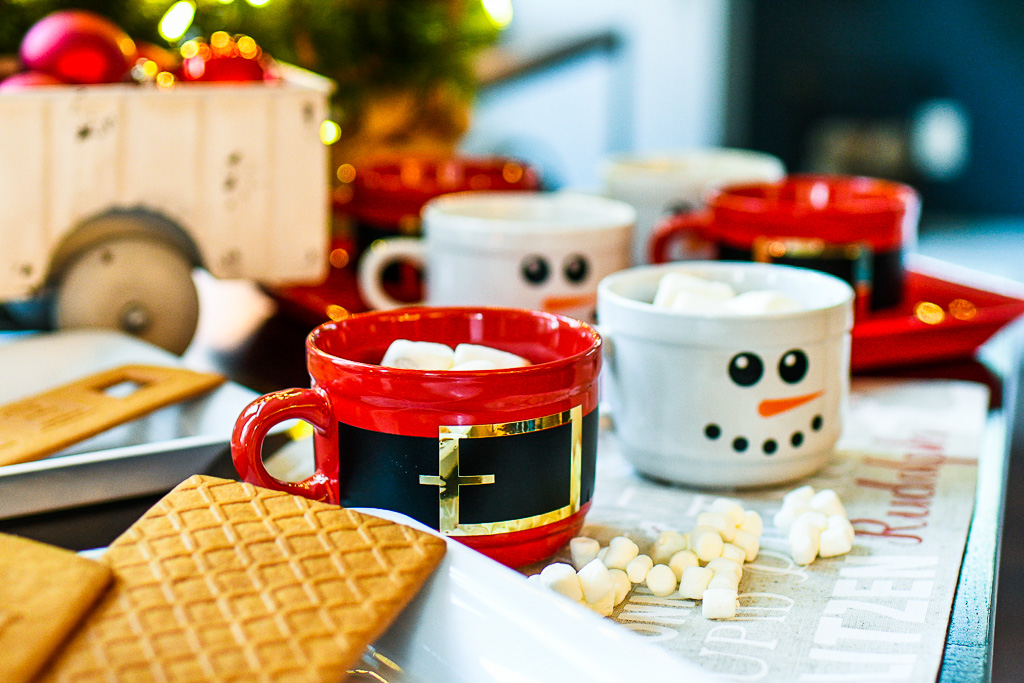 There are so many names to check off the list.
It can be draining on your creativity and on your budget.
Especially when there are teachers for whom to buy, hostess gifts to give and sometimes, you find yourself even picking up something for the mail man.
Just because.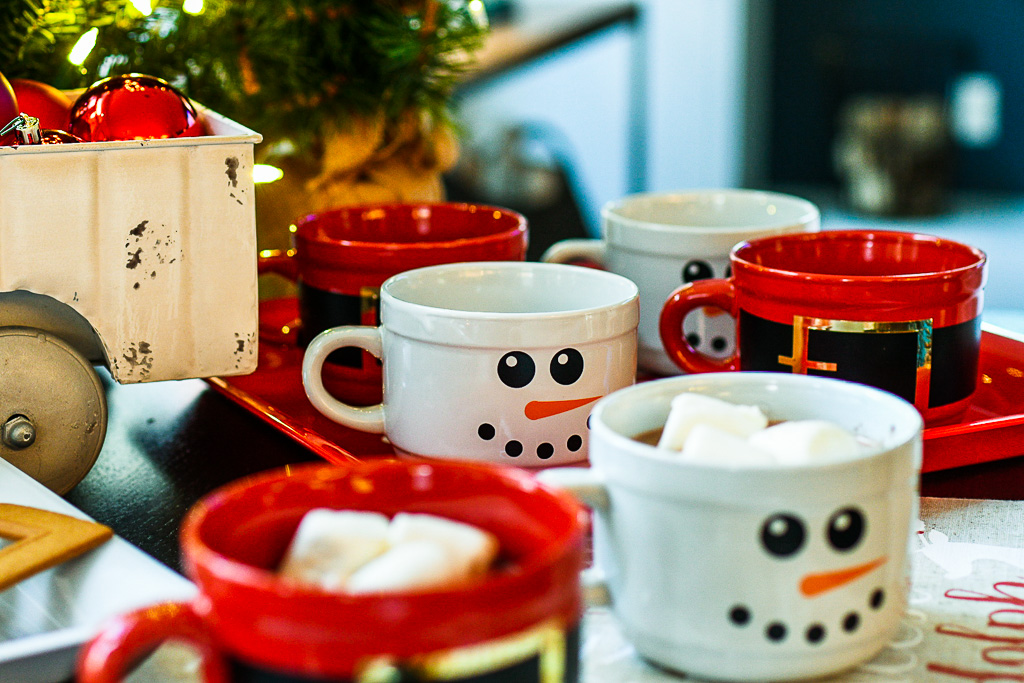 So many decisions.
So little time.
Well, I may have a solution for you.
This DIY Christmas mug is so cute, so affordable and so simple to make.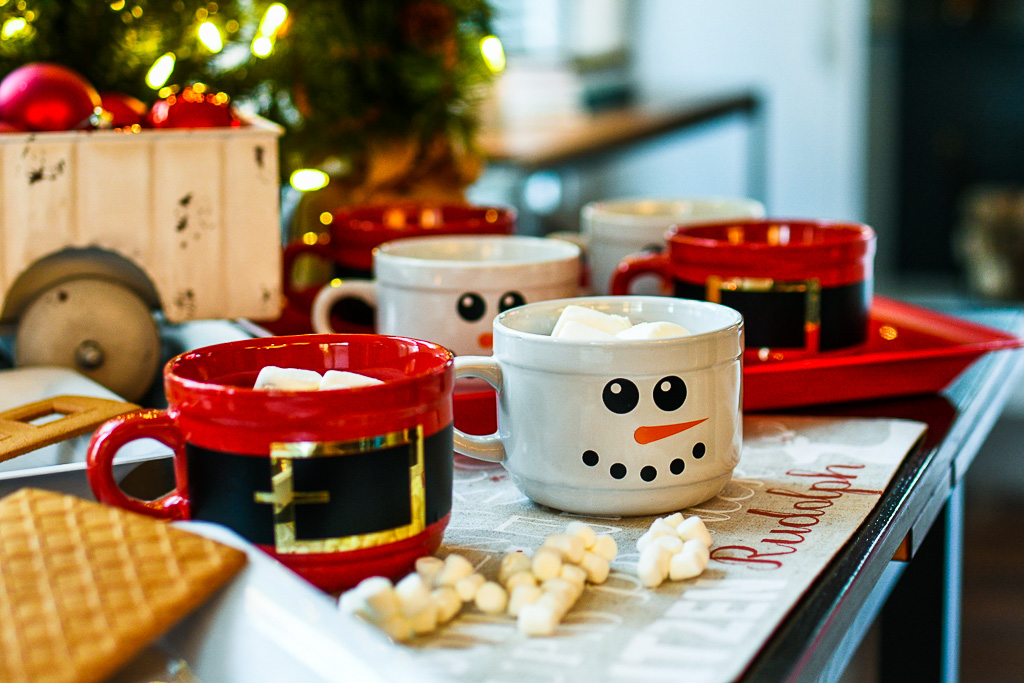 It's one of the easiest and cutest DIY Christmas gifts for family, friends, yourself, or anyone else on your list that you'll ever run across.
I'll show you how to create this Christmas mug in four easy steps!
In one hour, you can mark a LOT of names off of your gift list, without spending a LOT of money (but prepare yourself for LOTS of compliments)!
EASY DIY CHRISTMAS GIFT IN THREE EASY STEPS: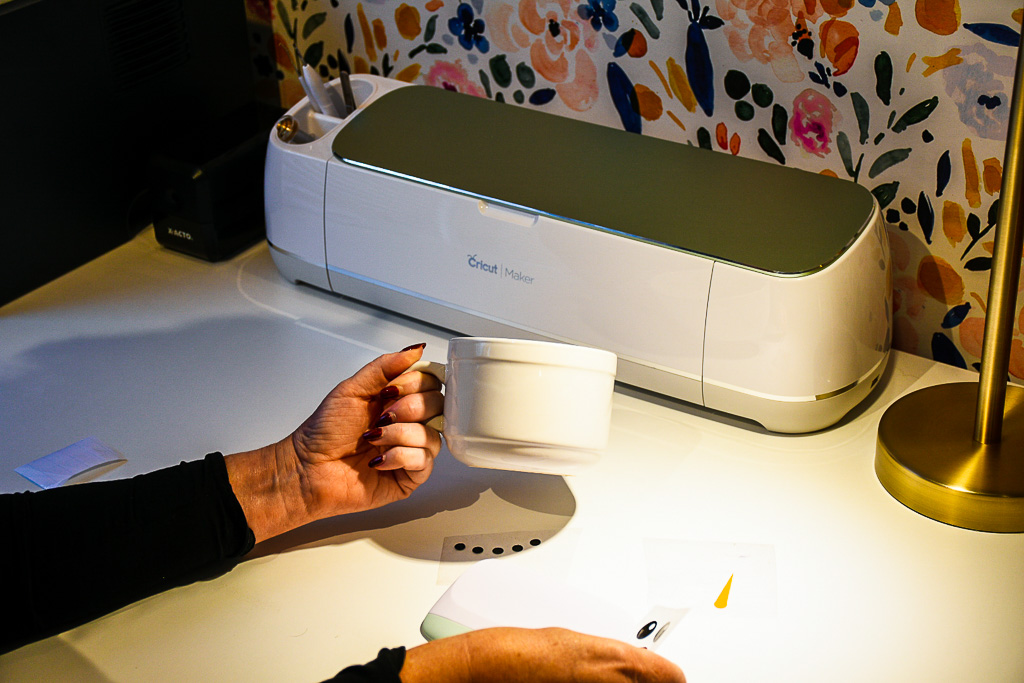 Posts on Make Every Day an Event may contain affiliate links which means we may earn a small commission on purchases at no extra cost to you. To learn more, please read our full disclosure here.
The first step is super easy.
Simply choose a white mug for the project.
I found this large mug at Dollar Tree.
Obviously, it was only a dollar (which certainly fits within anyone's budget).
And was perfect for this DIY Christmas mug idea.
There are also plenty of great mugs online that are super affordable and would be perfect for this project.
STEP TWO: CREATE THE VINYL CUTOUTS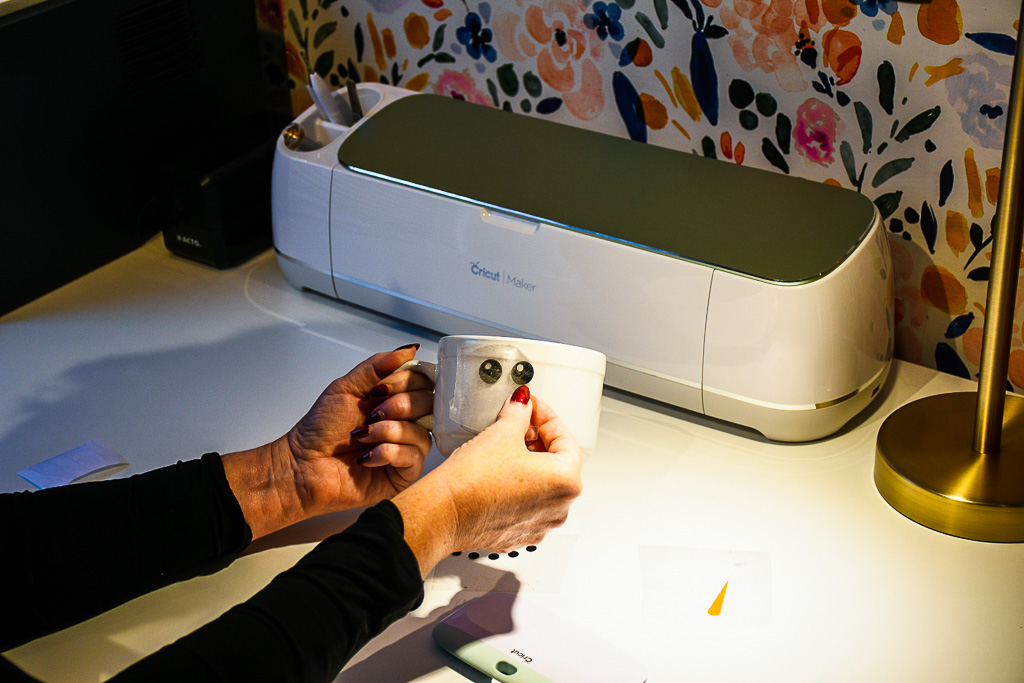 Have you discovered the Cricut maker?
I cannot tell you how many times throughout the year I turn to this handy little machine to help me create unique, personalized items.
This project was no exception.
I create two snowman eyes and dot mouth out of permanent black vinyl.
Next, I cut a cute carrot nose out of permanent orange vinyl.
After weeding them, I placed them on three pieces of transfer tape.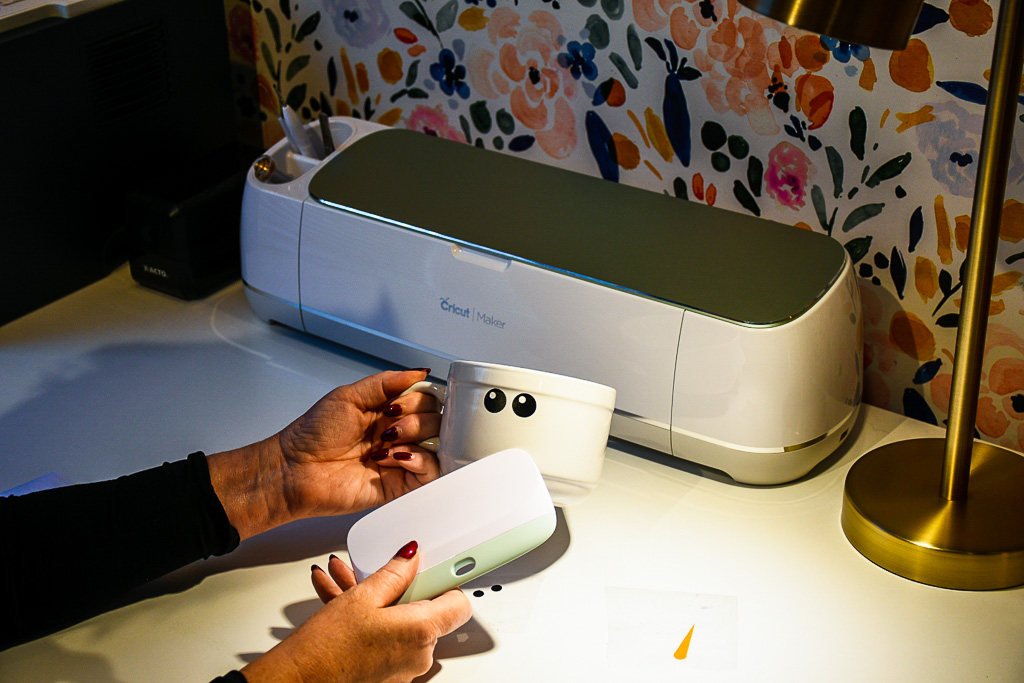 STEP THREE: APPLY THE VINYL CUTOUTS TO THE MUG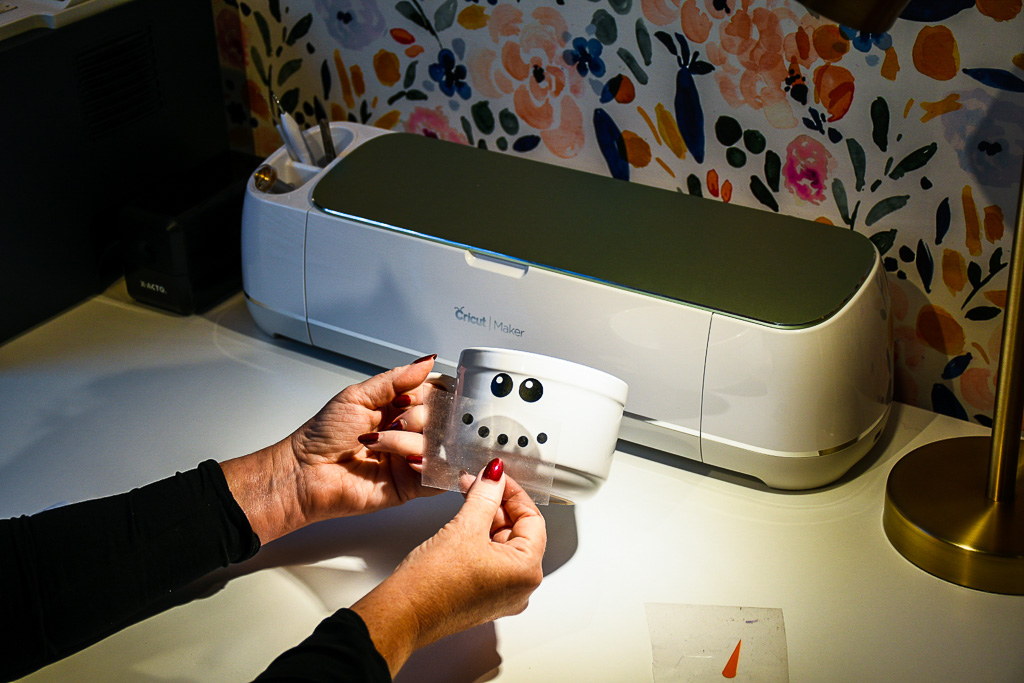 First, start by applying the eyes to the center of the mug.
This will allow you to use the space between the eyes to center the rest of the snowman's features.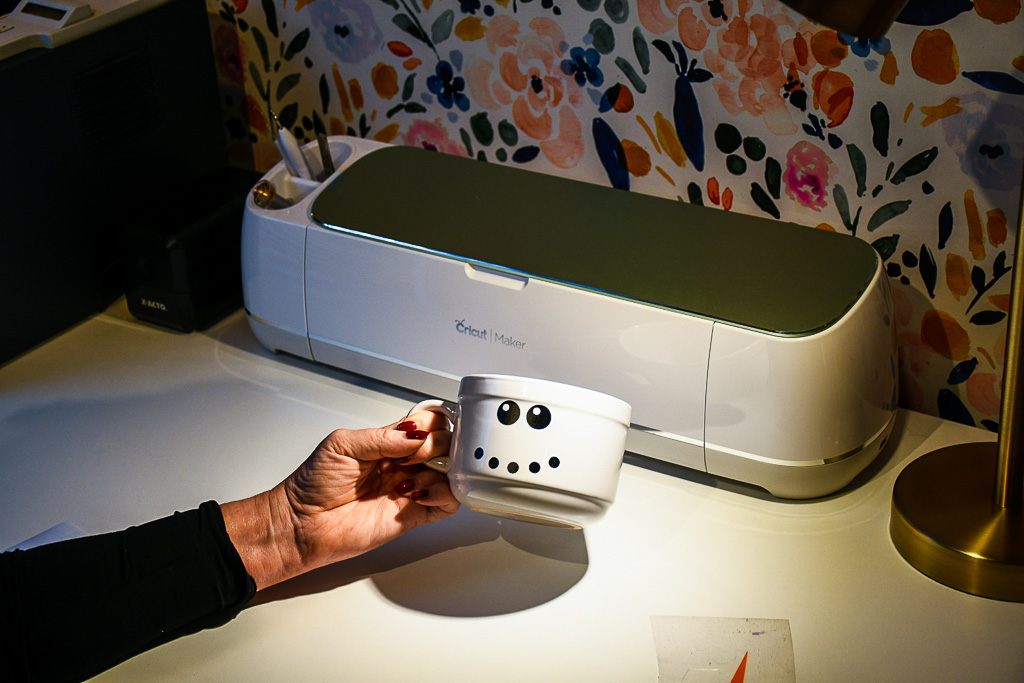 Next, apply the mouth.
Be careful, since the circles are small and you want to make sure they stay evenly lined up, like they were in Design Space.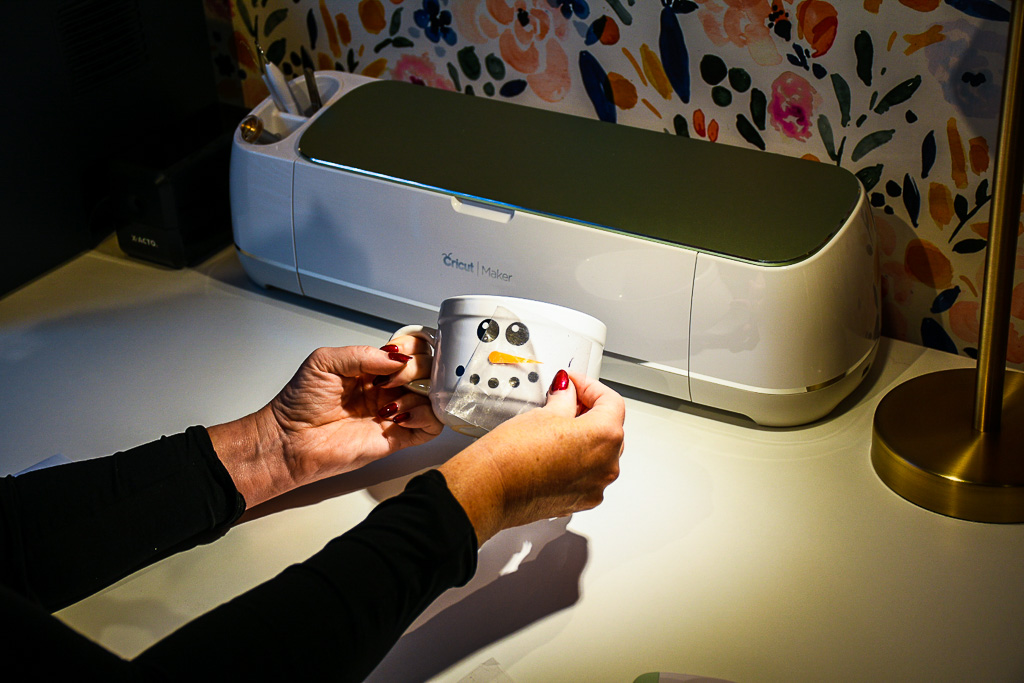 Finally, apply the nose to the center of the mug.
That's it! You're done!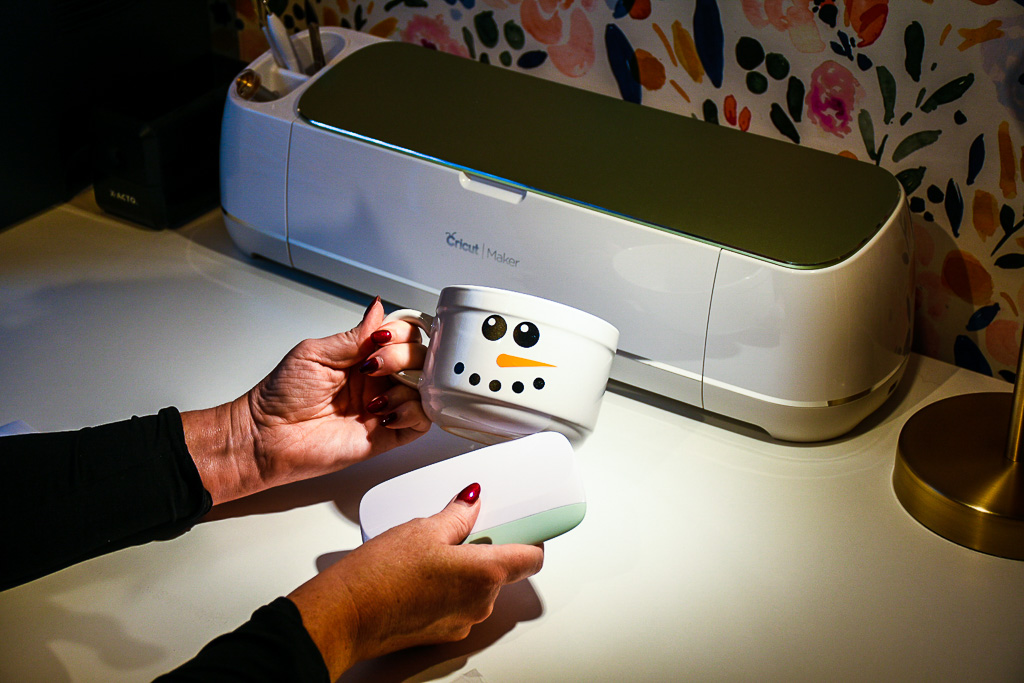 You've created an adorable DIY Christmas mug for less than $2.
This mug the perfect hostess gift, teacher's gift or a great idea to make as a guest favor for a holiday party.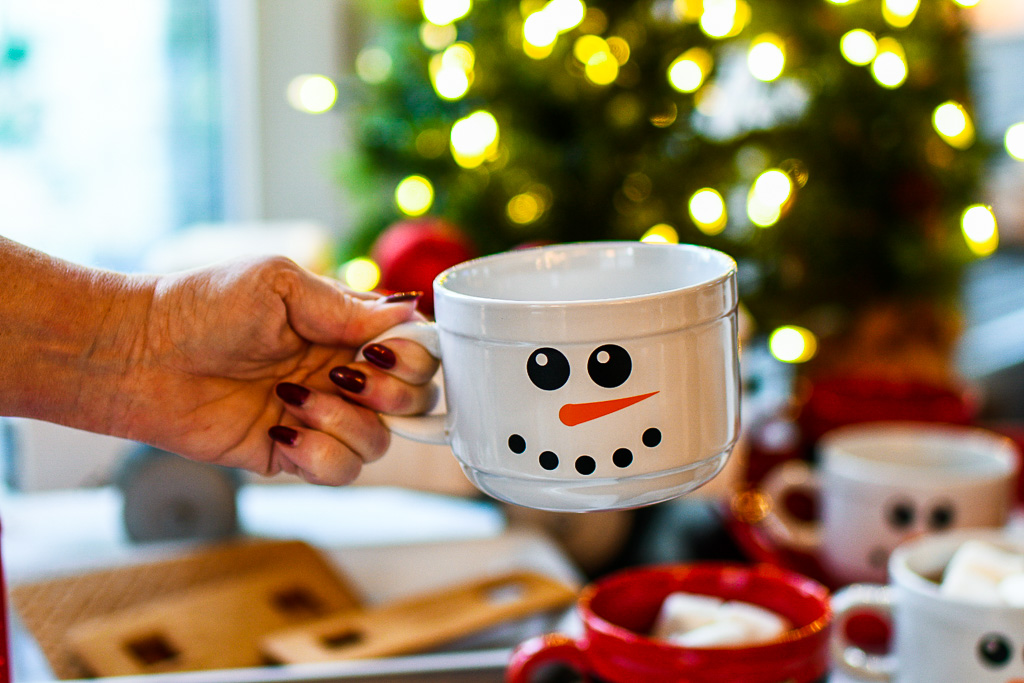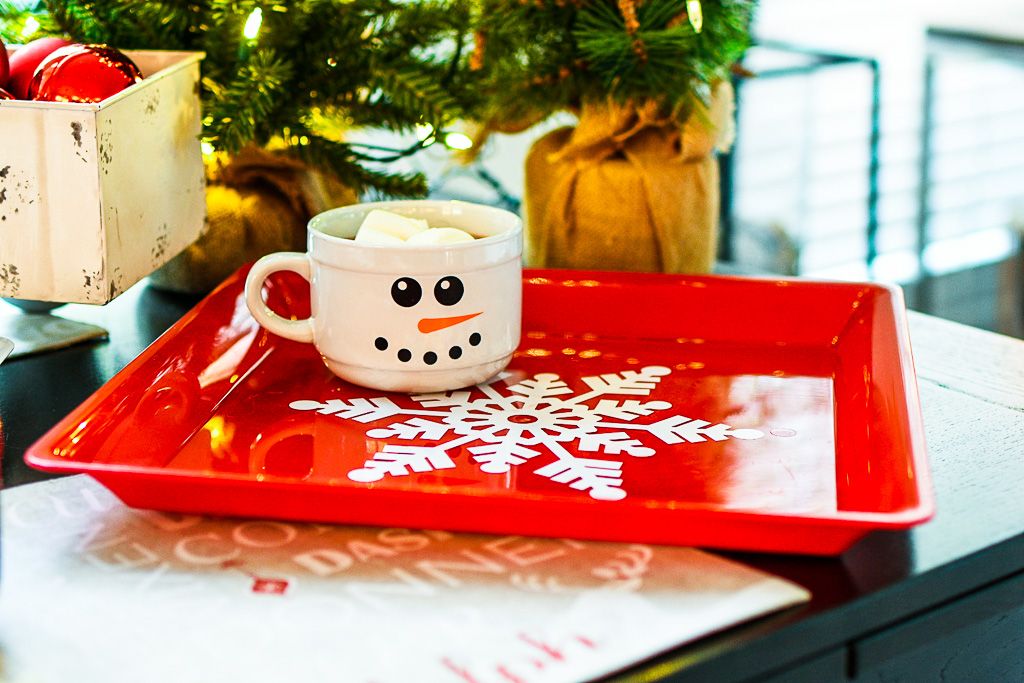 Looking for other great DIY Christmas ideas? You'll find lots of great inspiration in these posts:
Five Great Ideas for the BEST Christmas Hot Chocolate Station that You Will Love!
This Cocktail is a Great Idea for Your Ugly Christmas Sweater Party
An Easy Adorable Christmas Dessert That Will Have You Singing "Let it Snow!"
Cue the Coziness! These Yarn Christmas Trees Add Warmth
My Favorite Christmas Cookie — So Cute! So Tasty!
Did you make this DIY Christmas mug?
Share it on Instagram with the hashtag #makeeverydayanevent and tag @makeeverydayanevent.
If you have any questions or suggestions, contact us or leave a comment!
Follow us on social media! You can find us on Instagram, Pinterest, and Facebook.