ONE TABLE THREE WAYS! SO MANY IDEAS FOR A PRETTY EASTER TABLE!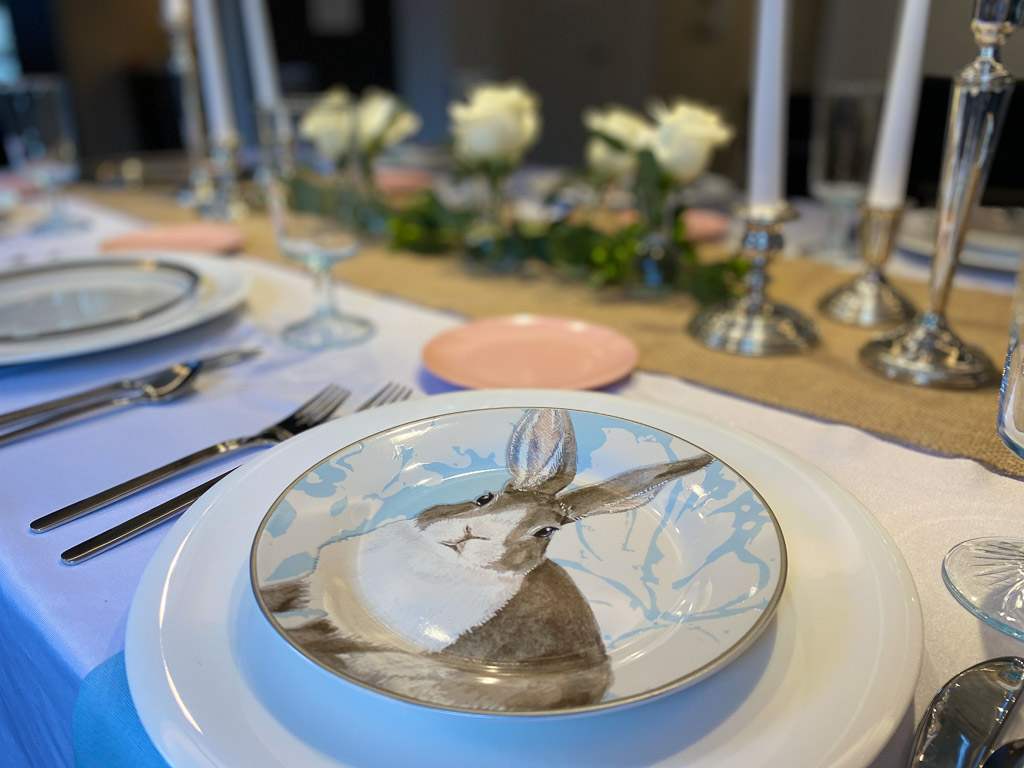 Whether your family gets an early start on the festivities with a breakfast or brunch, or prefers to congregate together later in the day, we've got you covered. We're putting our style spin on Easter by showcasing three different tabletop settings to inspire the décor for your own family gathering. One table, three ways! Enjoy!
TABLE ONE: CASUAL CHIC!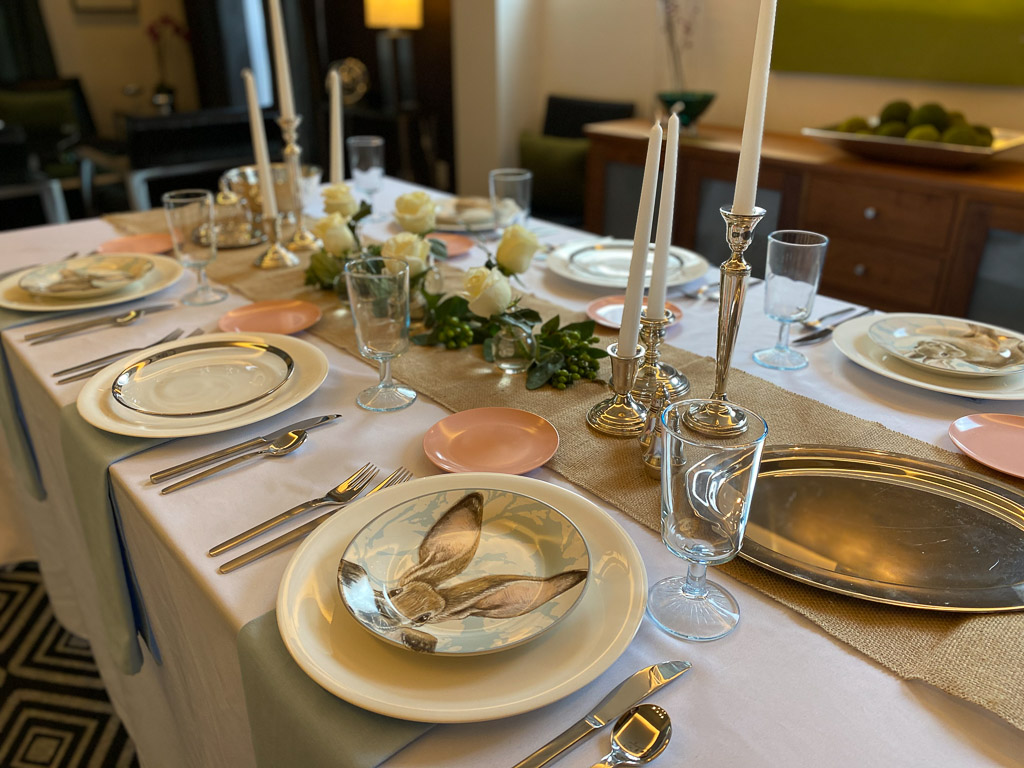 By pairing the swankiness of heirloom silver pieces and white roses, with the down-to-earth informality of a burlap table runner, we've created an Easter tabletop that is both elegant and inviting for a family brunch or dinner.
HOW WE PULLED IT TOGETHER:
Silver candlesticks and serving accessories that have been passed down from generation to generation in my family make this table not only beautiful, but also sentimental. 
Damask bunny salad plates from Williams-Sonoma, with an elegant silver rim, are the perfect Easter touch.
An easy to make and simple centerpiece, consisting of short clear vases, white roses and greenery, creates a focal point on the burlap table runner. 
Vintage pink bread and butter plates add a whimsical pop of color to the table and bring out the pink in the bunnies' ears. The tabletop décor doesn't all have to match, just coordinate!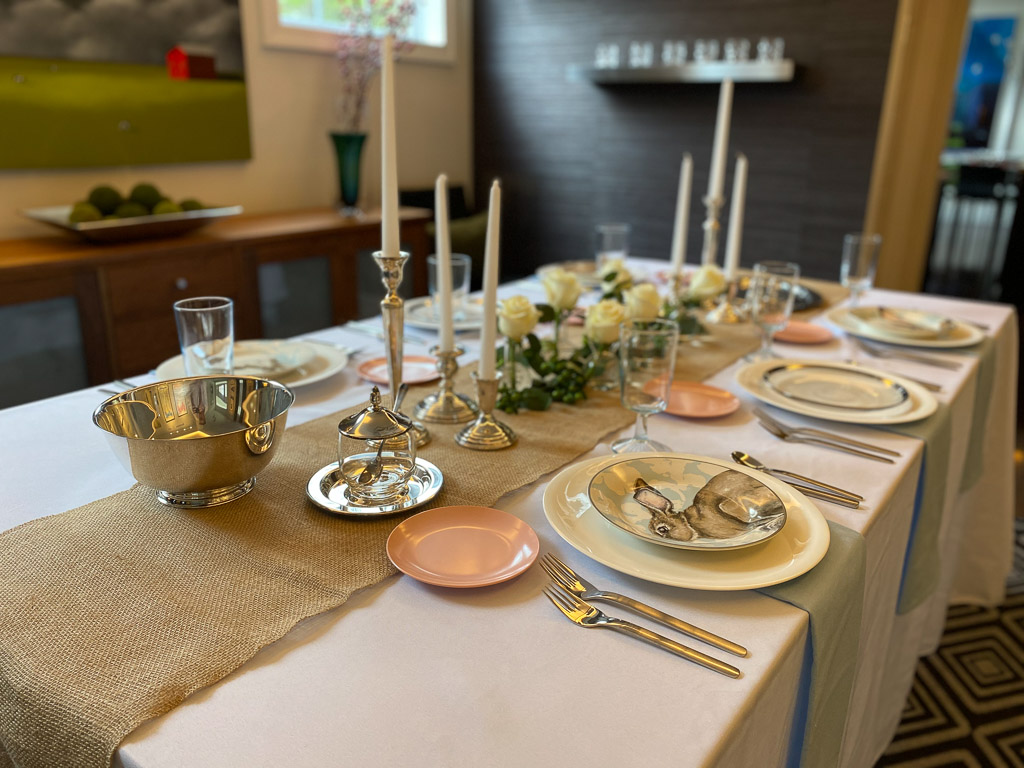 TABLE TWO: SOPHISTICATED MODERN
If you think black doesn't fit into your Easter décor, think again! By keeping the mood simple with refined pieces and an uncluttered composition, this fashionable tablescape allows your guests to experience a sophisticated dining experience you'd normally find at the most stylish Michelin-Star restaurant.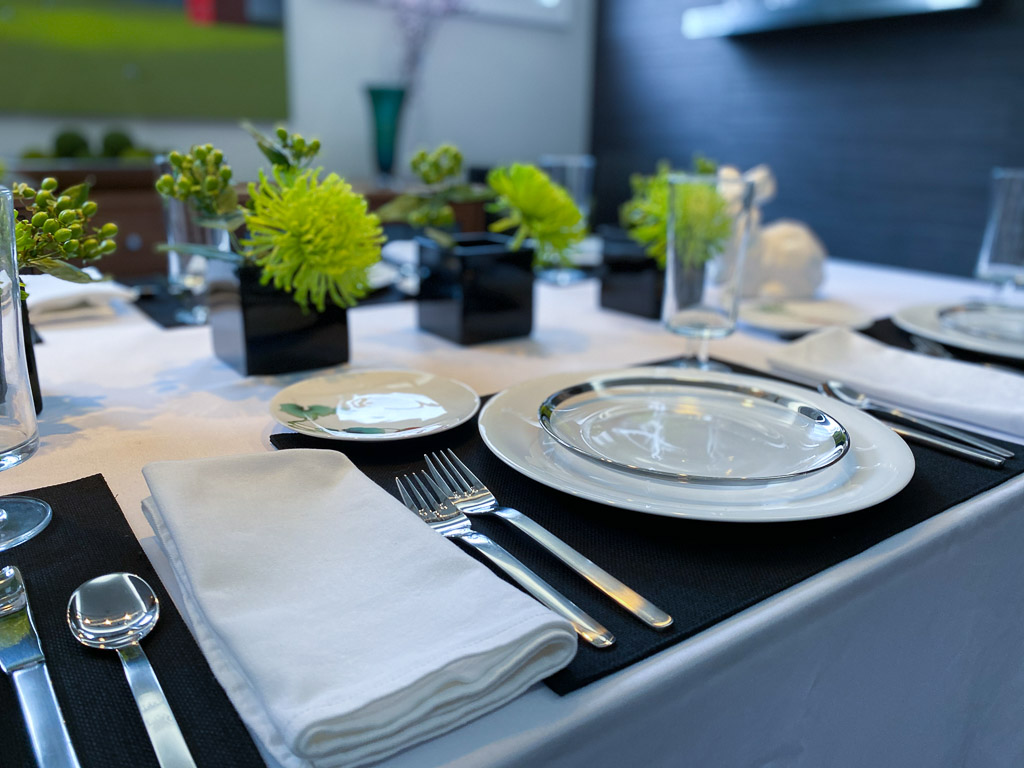 HOW WE PULLED IT TOGETHER:
The key to this look is to keep it understated … less is more. We've limited our palate to three colors: white, black and green.
Repetition and simplicity of the floral arrangements adds to this table's refined elegance. It also is great for those who are novices at flower arranging. By simply pairing large Fuji or Spider mums with green berries, a professional, minimalist look is easy to achieve.
Refined bread and butter plates featuring root vegetables (available at Macy's) add a subtle nod to spring and add to the table's elegance.
Angular porcelain bunnies in simple white, complete the look.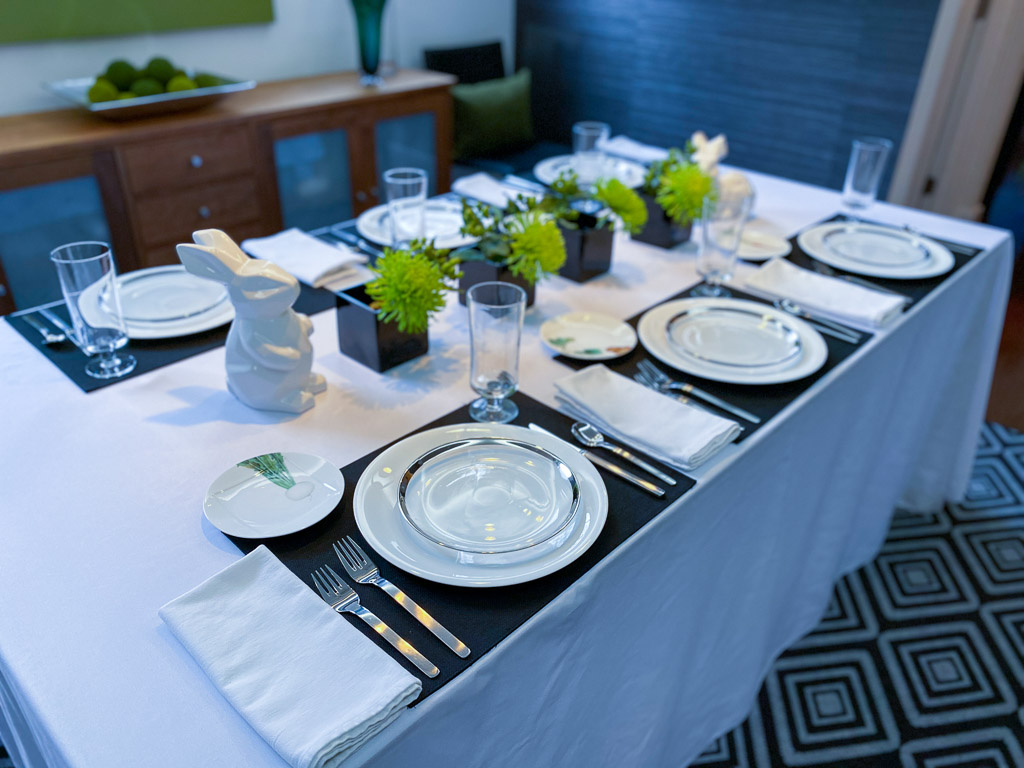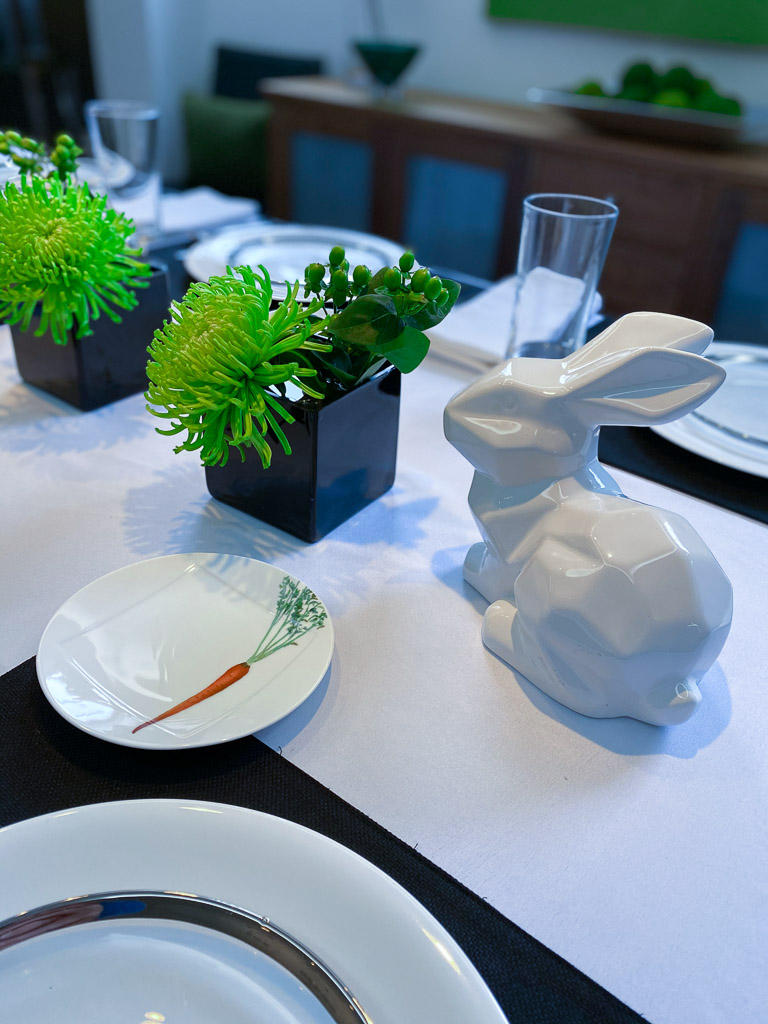 TABLE THREE: HIP-ITTY, HOP-ITTY!
Let's get trendy! Round placemats, wooden serving pieces, and bold buffalo check linens are all the rage this spring. This table combines popular old and new elements to create a fun, festive setting perfect for adults and kids alike!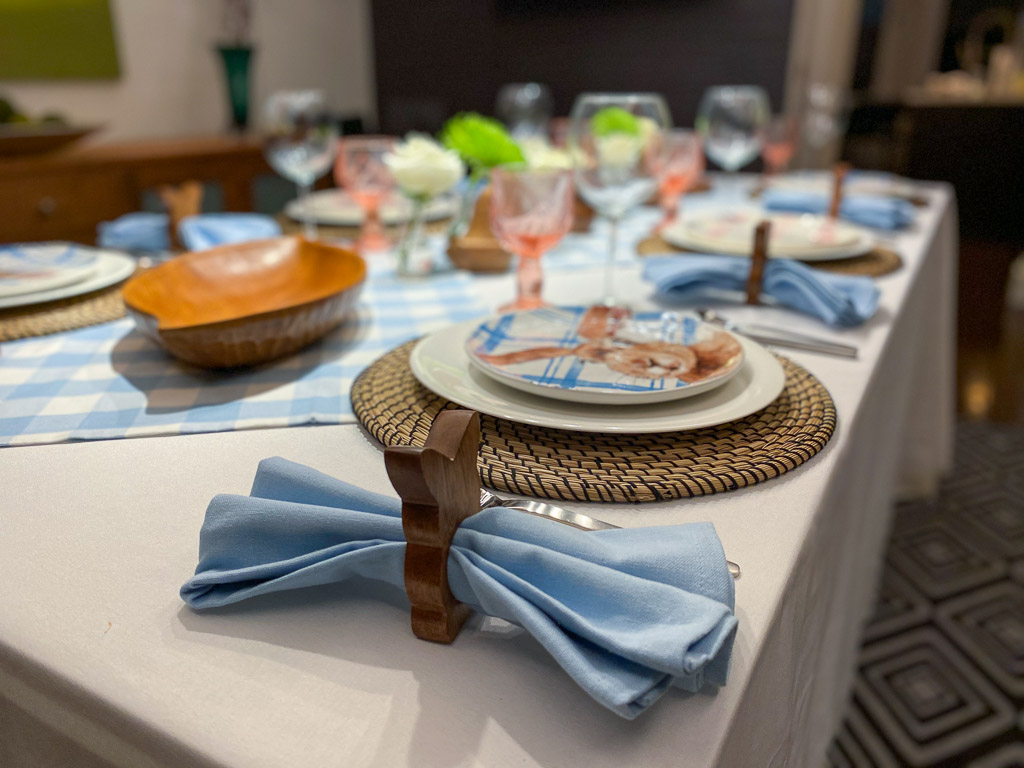 HOW WE PULLED IT TOGETHER: