LET'S DO THE TWIST FOR NATIONAL PRETZEL DAY!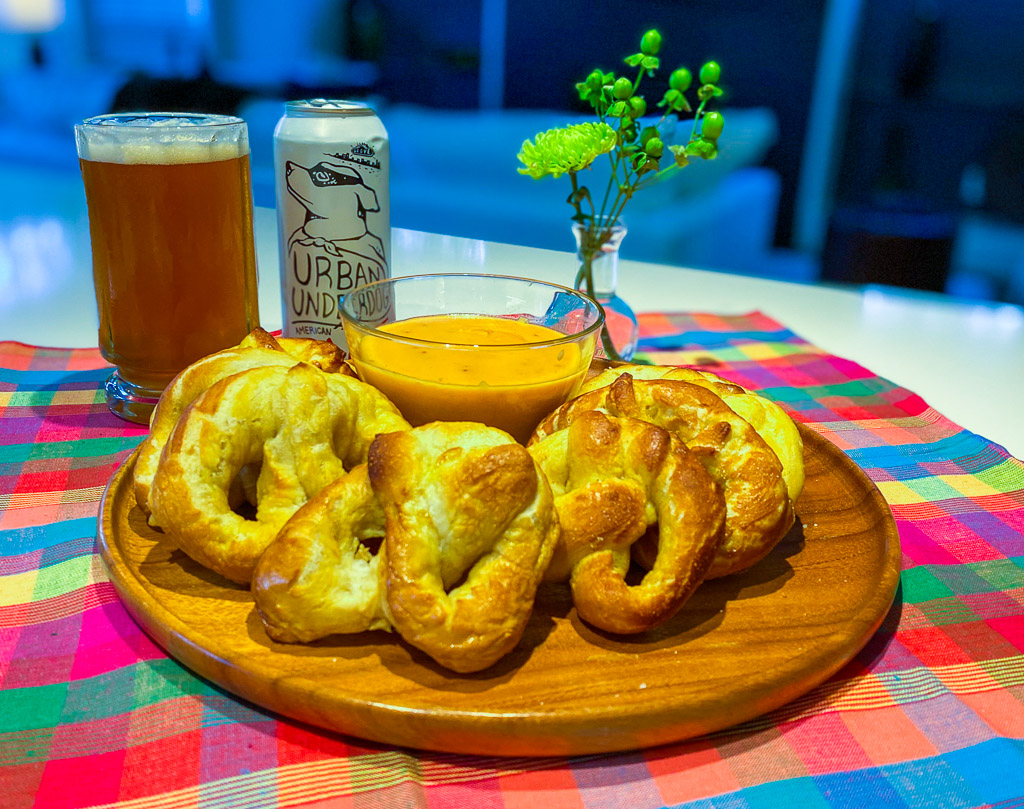 In addition to great wines, renowned fashion designers and, of course, pizza, apparently we have the Italians to thank for the pretzel. Grazie! A lot has been written about the history of this snack, which makes it both delicious and interesting. Plus, it pairs terrifically with both cheese and beer … it's quite literally the perfect snack!
Historians date the pretzel's origins to around 610 A.D., claiming Italian monks used pretzels to reward children for saying their prayers. Holy smokes! All these years, you thought it was the Germans who originated these doughy delights, right? So did we, until we started planning our celebration for National Pretzel Day on April 26. The pretzel's shape is reminiscent of a person's arms folded in prayer. So this origin actually makes sense.
To pay proper homage to this treat's twisted tale (see, what we did there?), we've decided the best way to mark this occasion is by making pretzels from scratch. Sound difficult? You're wrong! We found a great pretzel recipe that was delicious, easy and fun. In addition, we're sharing a super simple recipe for a delicious, warm and homemade cheese dip we also made from scratch. Best. Pretzel Day. Ever.