AN EASY FORTUNE COOKIE RECIPE THAT YOUR VALENTINE WILL LOVE!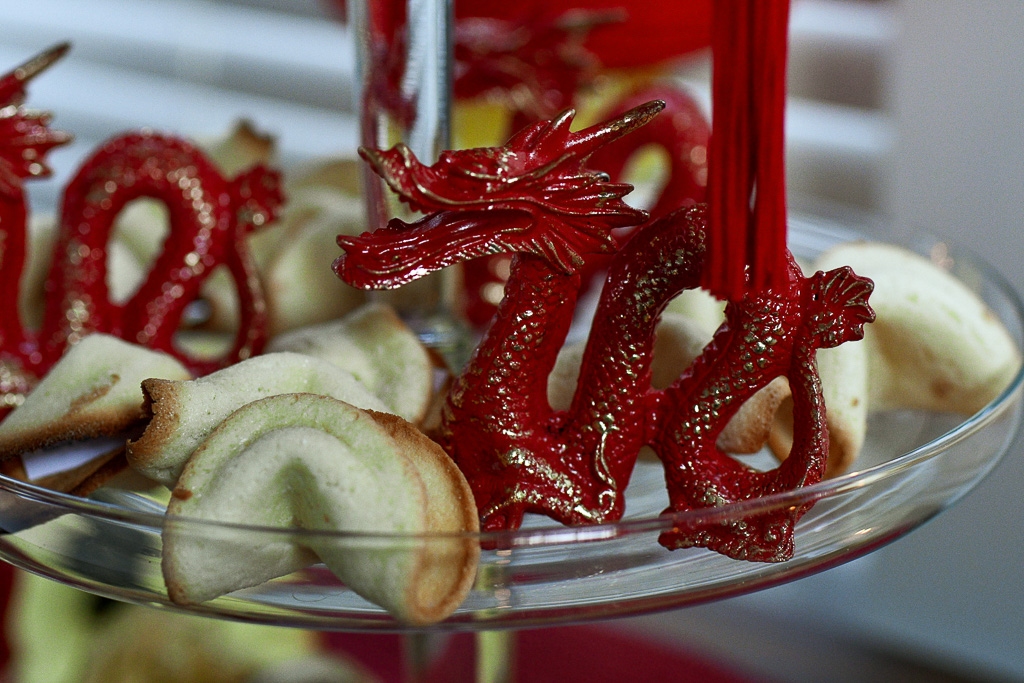 This easy fortune cookie recipe is a great idea for Valentine's Day, as well as a fun afternoon project. You can even make your own fortunes!
Last fall, I found an adorable Fortune Cookie Kit from Global Grub and thought it would be a really fun activity to celebrate Chinese New Year, which is also known as Lunar New Year.
This year's celebration kicks off on February 1.
I'm always looking ahead and planning fun ideas.
Because that's what Make Every Day an Event is all about.
I've previously made fortune cookies from scratch and they were a little trickier than I thought they would be.
Especially shaping the cookies right out of the oven when they were literally piping hot!
Like burn your fingerprints off hot.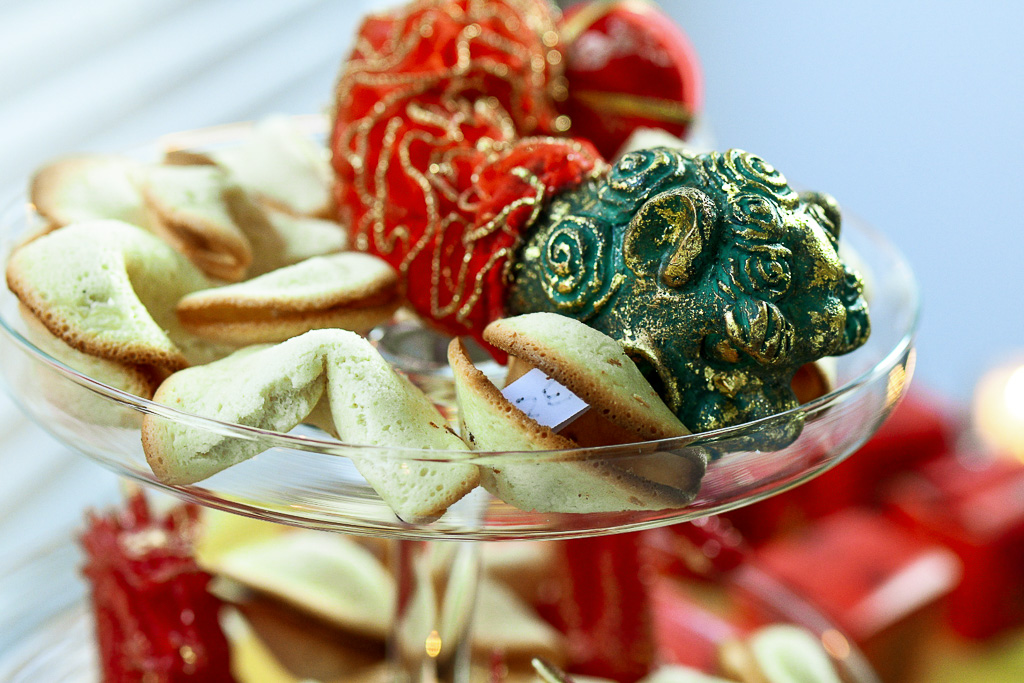 This kit seemed perfect!
But if I'd opened a fortune cookie at that time, my fortune would have undoubtedly read, "Beware! You are about to fall into a serious trap."
Why?
Just keep reading …
While more than 3 billion fortune cookies are made each year, almost all of them are manufactured in the United States.
Fortune cookies are basically nonexistent in China.
Upon digging a little deeper, I discovered the origin of the fortune cookie is most likely Japan.
But Japan hasn't celebrated Lunar New Year since they adopted the Gregorian calendar in 1873, so my plan was completely torn to shreds.
Posts on Make Every Day an Event may contain affiliate links which means we may earn a small commission on purchases at no extra cost to you. To learn more, please read our full disclosure here.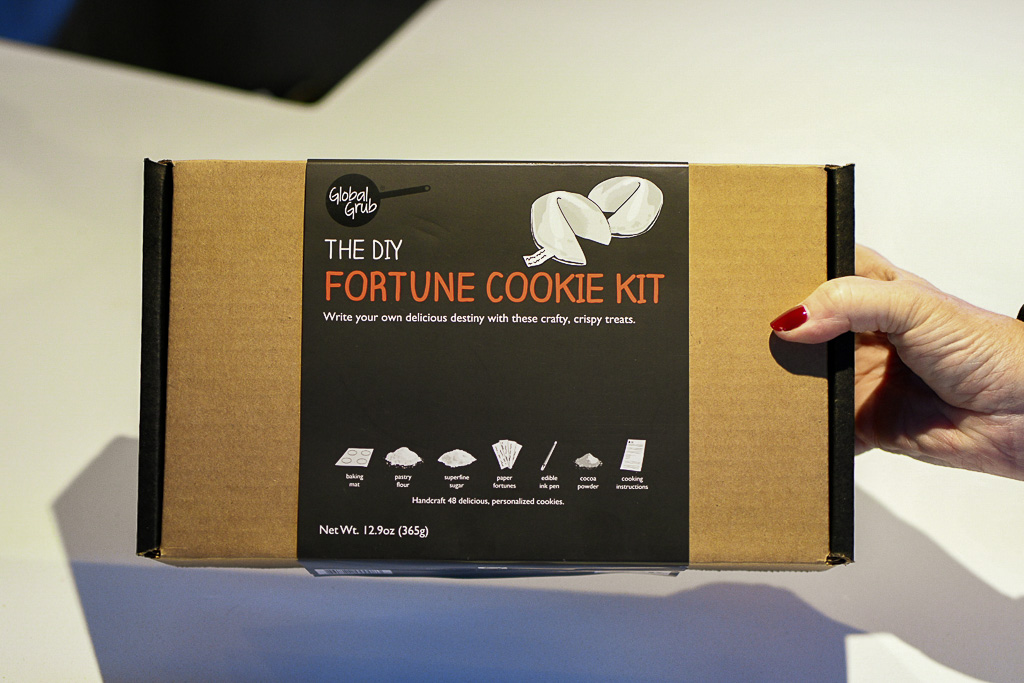 Unfortunately, I'd already bought this adorable kit months earlier.
So I pivoted a bit.
I think these fortune cookies are perfect for Valentine's Day.
You can even personalize them with your own fortunes and add your Valentine's name to them.
I'll show you how easy they were to make, using this kit, step by step.
Or you can wing it and create them without the baking mat!
Because despite their questionable origins, they are a lot of fun (especially when you customize them)!
And they are a clever way to show someone you care!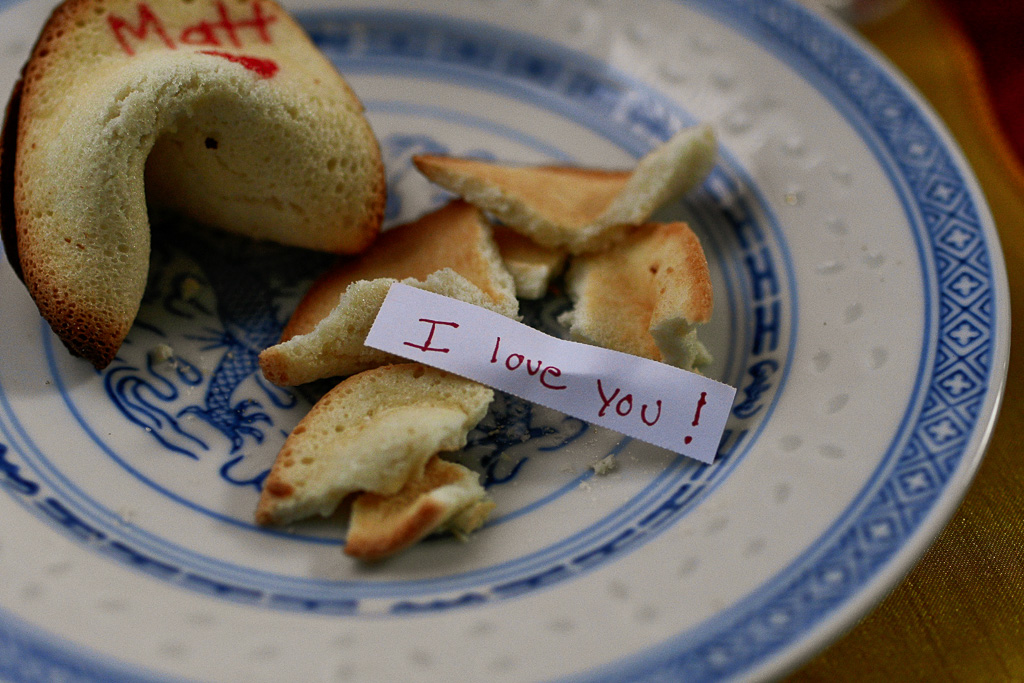 WHAT ARE FORTUNE COOKIES MADE OF?
The recipe for a fortune cookie is relatively simple.
They're made from just four ingredients: sugar, flour and egg white, with a little bit of flavoring.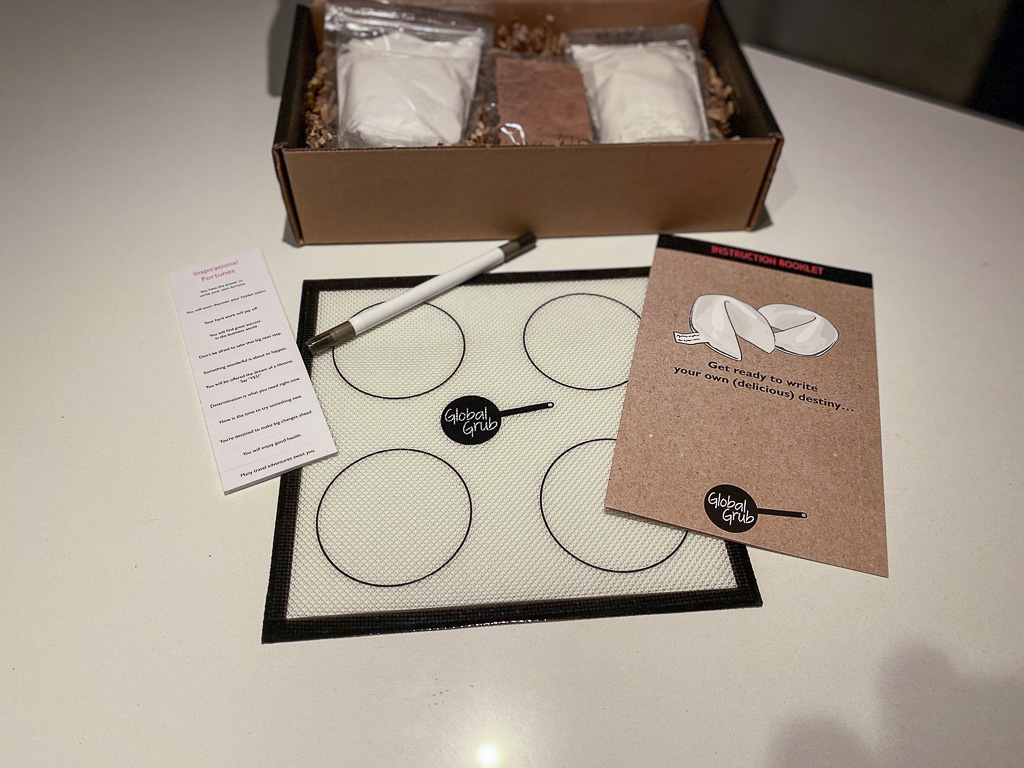 The kit contains pastry flour, superfine sugar, cocoa and an edible ink black pen.
In addition, it includes a really useful baking mat to help you ensure your cookies turn out perfectly sized and shaped.
WHAT IS THE FLAVORING IN A FORTUNE COOKIE?
The only ingredients you need to have on hand are eggs and either vanilla or almond extract.
I used vanilla. You can also add in other flavors, such as the cocoa powder that's included in the kit.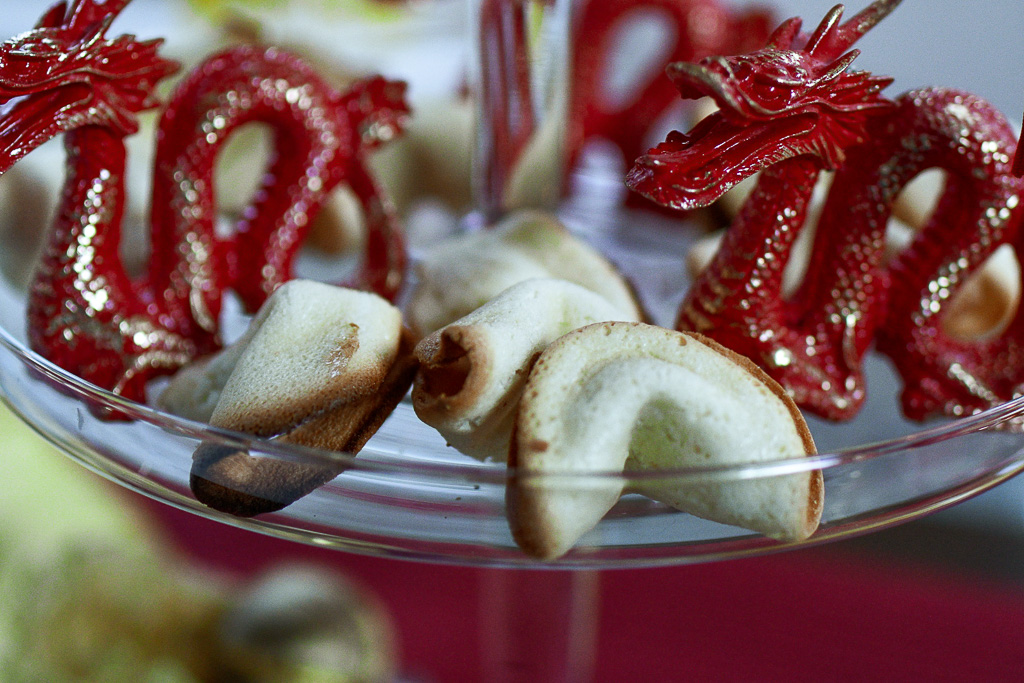 HOW DO YOU MAKE FORTUNE COOKIES?
To make this easy fortune cookie recipe, you simply combine:
1/3 cup flour
1/3 cup superfine sugar
One egg white
1 teaspoon vanilla
Preheat the oven to 350 degrees. Place the baking mat on a cookie sheet to warm it.
Whisk the flour and the sugar together in a small bowl.
In a separate bowl, whisk the egg white and vanilla together until it becomes frothy.
Combine the dry and liquid ingredients, stirring gently until the batter forms ribbons.
Remove the baking mat and sheet from the oven. Spoon the batter out on the baking sheet, using the spoon to spread the batter out evenly within each circle.
Bake for six to eight minutes until the cookies are golden brown.
This combination will make a batch of four cookies.
You can keep repeating the recipe to make as many cookies as you want.
Or you can save the rest of the ingredients for another day.
The flour, sugar and cocoa come in convenient, resealable pouches.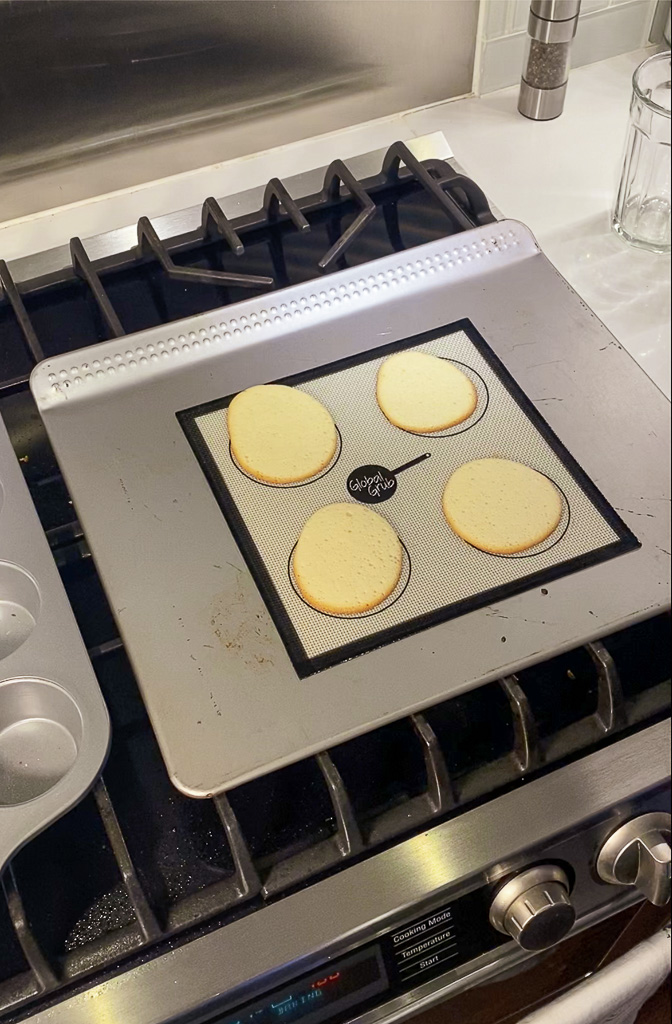 The trickiest part of this entire easy Fortune Cookie Recipe, is shaping the cookies after they come out of the oven.
You need to work fast. And I mean fast.
But you also have to be careful, because the cookies will be hot. Like really hot!
After you take the cookies out of the oven, quickly flip them over with a thin spatula.
This is important because you want the browned edges on the outside of the cookie.
Next, place a fortune on top of each cookie.
WHAT KIND OF PAPER IS USED FOR FORTUNE COOKIES?
You can choose from one of the pre-printed fortunes that comes with the kit.
Of, you can write your own fortune!
They include pre-cut blank fortunes or you can use your own paper (I think it's a great Valentine's Day idea)!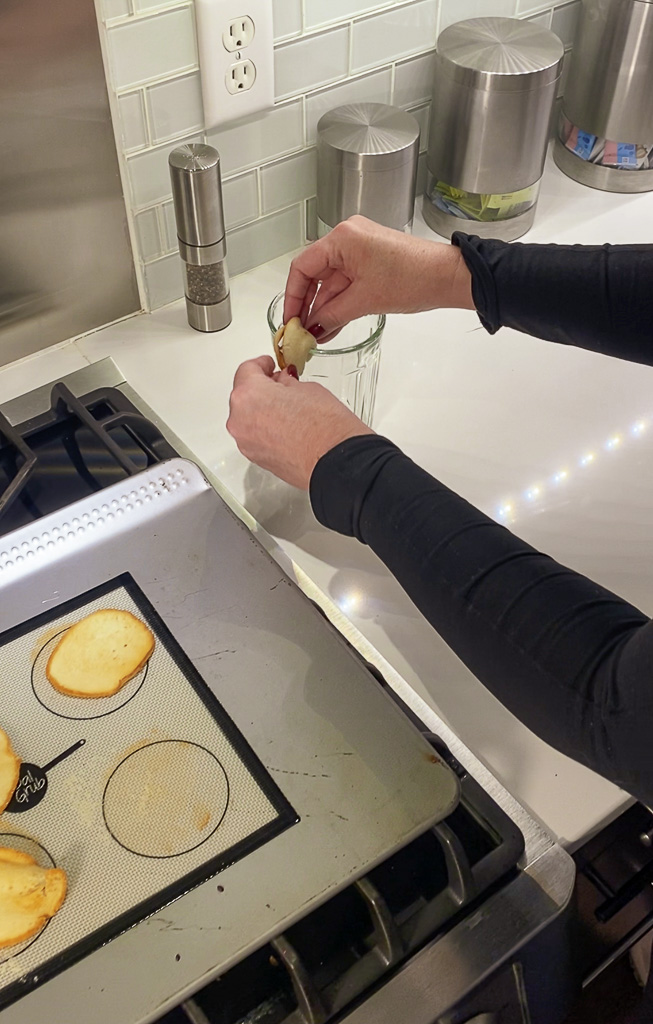 Quickly fold the cookie in half and then place it on the edge of a glass to create the cookie shape.
The kit also come with a black edible ink pen.
With the edible ink pen, you can write your Valentine's name directly on the cookie.
For Valentine's Day, I wanted to use a red one instead and found this great set of edible ink pens.
I also can't wait to use these pens for other projects!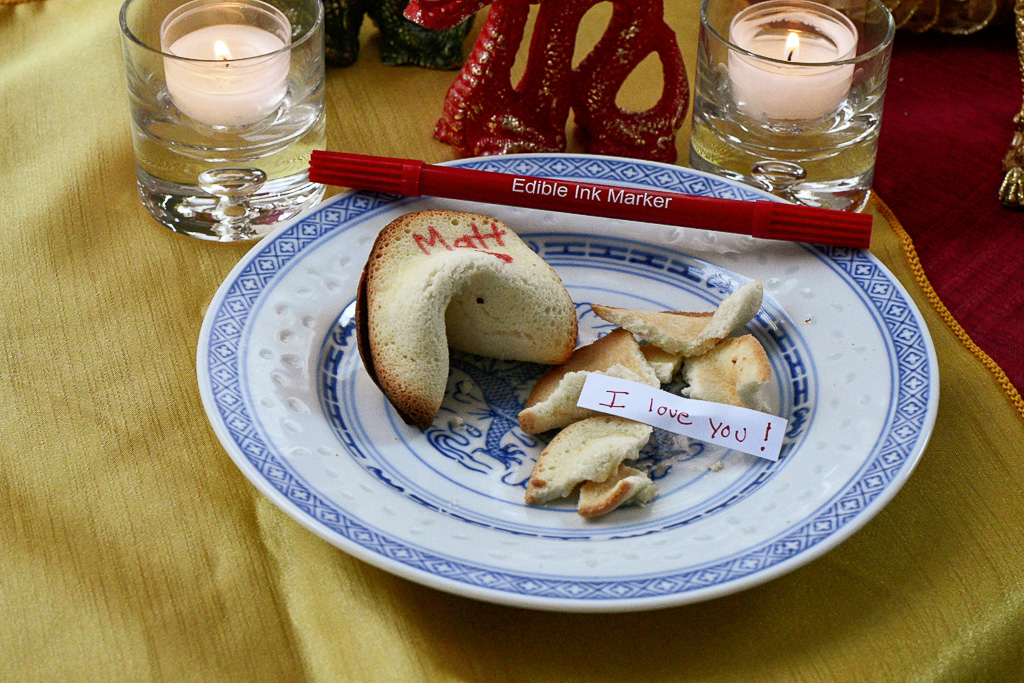 Did you make this easy fortune cookie recipe?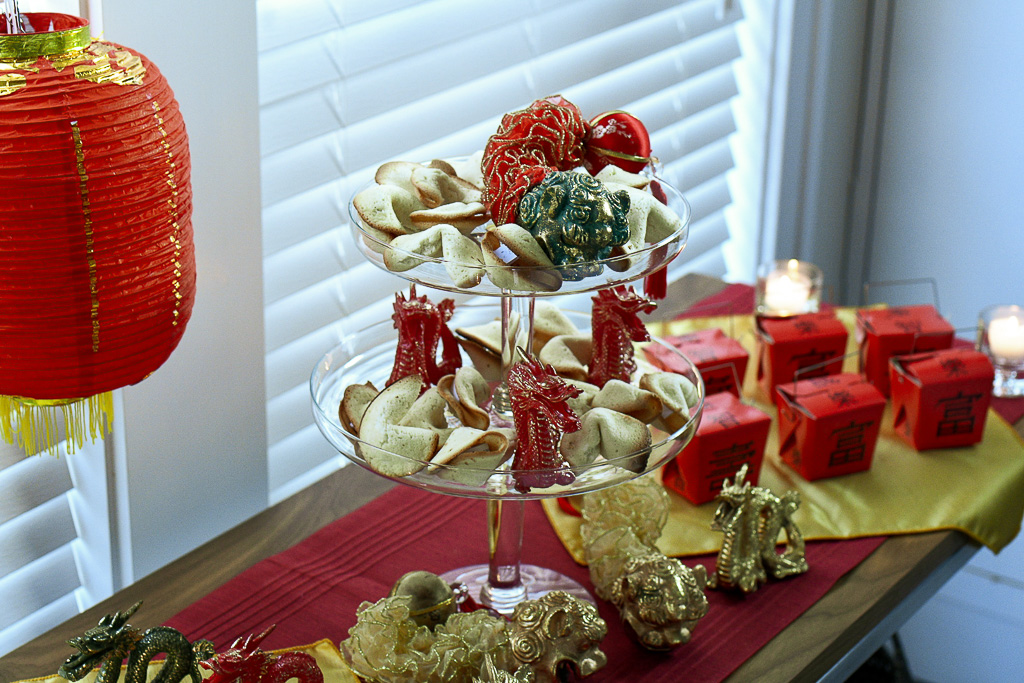 Looking for other great Valentine's Day idea? Check out these blogs:
Adorable Groundhog Day Party Ideas
Great Ideas for a Galentine's Day Celebration You'll Love
Heart Shaped Hot Chocolate Bombs Are Easy to Make
DIY Tea Bombs are a Beautiful Treat
An Easy, Heart Shaped Dessert Recipe That You'll Love
Share your photos on Instagram with the hashtag #makeeverydayanevent and tag @makeeverydayanevent.
If you have any questions or suggestions, contact us or leave a comment!
Follow us on social media! You can find us on Instagram, Pinterest, and Facebook.