THE BEST CLASSIC DAIQUIRI RECIPE, EASY AND NO UMBRELLA REQUIRED!
Forget the blender!
We're sharing the best classic daiquiri recipe, there's not an umbrella in sight.
It's our new favorite summer cocktail!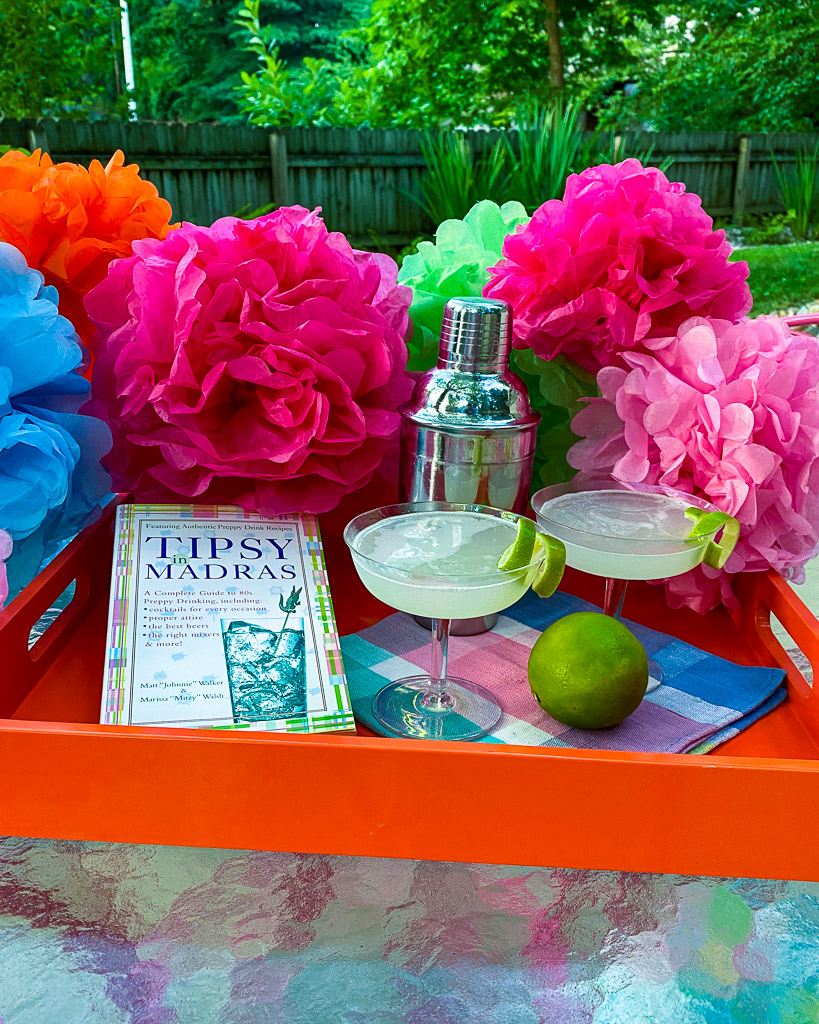 What's the first thing that comes to mind when I say the word daiquiri?
Now throw that perception out the nearest window. I guarantee everything you know or think you know about the daiquiri is likely false.
In fact, it's probably the most misunderstood drink we've ever run across.
For National Daiquiri Day on July 19, we debunked a lot of myths about this classic cocktail (yes, you read that correctly, it is a classic cocktail) and setting the record straight.
I can't believe I'm about to say this, but the daiquiri just may be my new favorite summer drink. Before you rush to judgement, let me first explain myself … and then, we'll share the best fresh daiquiri recipe you've ever had!
ONE, TWO, THREE … THE END!
A proper daiquiri is one of the freshest and easiest drinks you will ever make. It has three ingredients: rum, freshly squeezed lime juice and one teaspoon (again, you read that correctly) of sugar.
This means the daiquiri is light and refreshing. It's crisp, not slushy and overly sweet.
Also, if done properly, it's also actually fairly low in calories.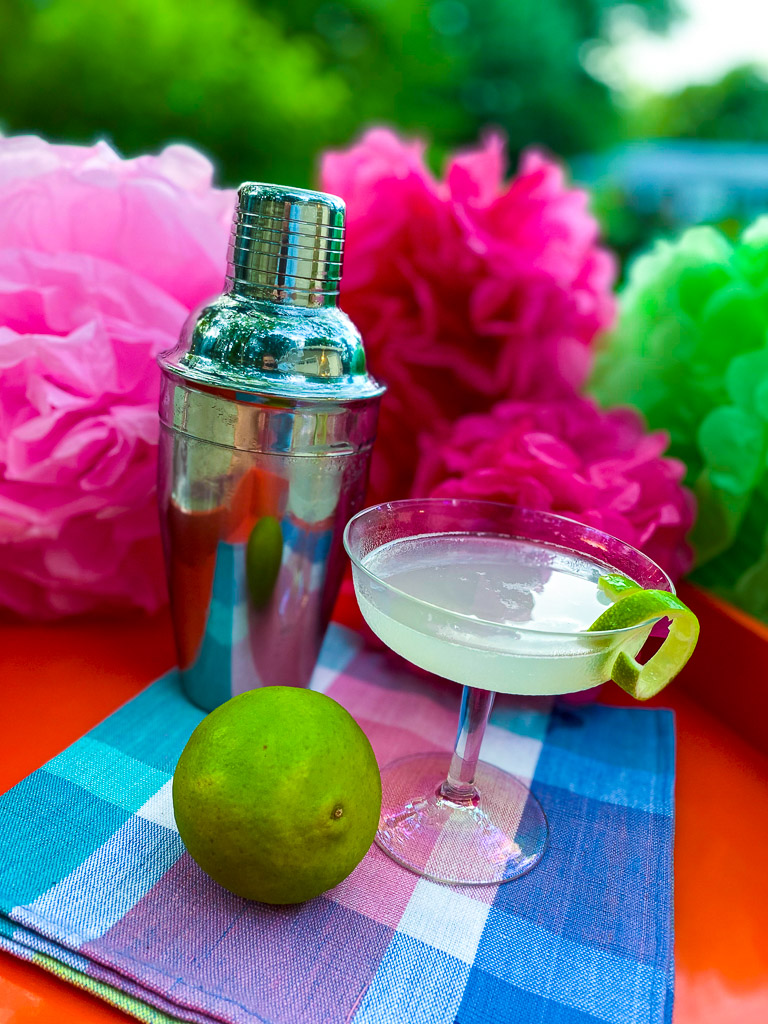 THIS DRINK IS SHAKEN, NOT BLENDED
Let me rock your world with this revelation.
A daiquiri should not look like a milkshake or a smoothie.
For a proper daiquiri, pull out the shaker, not the blender.
It's almost silly how simple it is to make a truly great daiquiri.
From the first sip of this delicious concoction, you'll be likely hooked. I know I was.
This is a charming sipping drink that I cannot believe I waited this long to discover.
LITTLE UMBRELLAS STAY AWAY!
The only acceptable garnish for a classic daiquiri is a twist of lime.
And don't even try to pour this delicate cocktail into one of those huge hurricane glasses or pina colada tumblers. That's just a tragic mistake!
We used vintage rainbow crystal coupes, which seemed perfectly suited for the true personality and character of this adorable drink.
If you don't have vintage barware available, these glasses are a great substitute.
STILL NOT SURE ABOUT THIS … ?
If for some reason you're still dubious and doubting our take on this truly delightful cocktail, we understand.
We were a bit amazed and shocked as well. But we'd never mislead you.
Here are some additional authorities in the spirits industry that further explain how and why this drink is so misconstrued: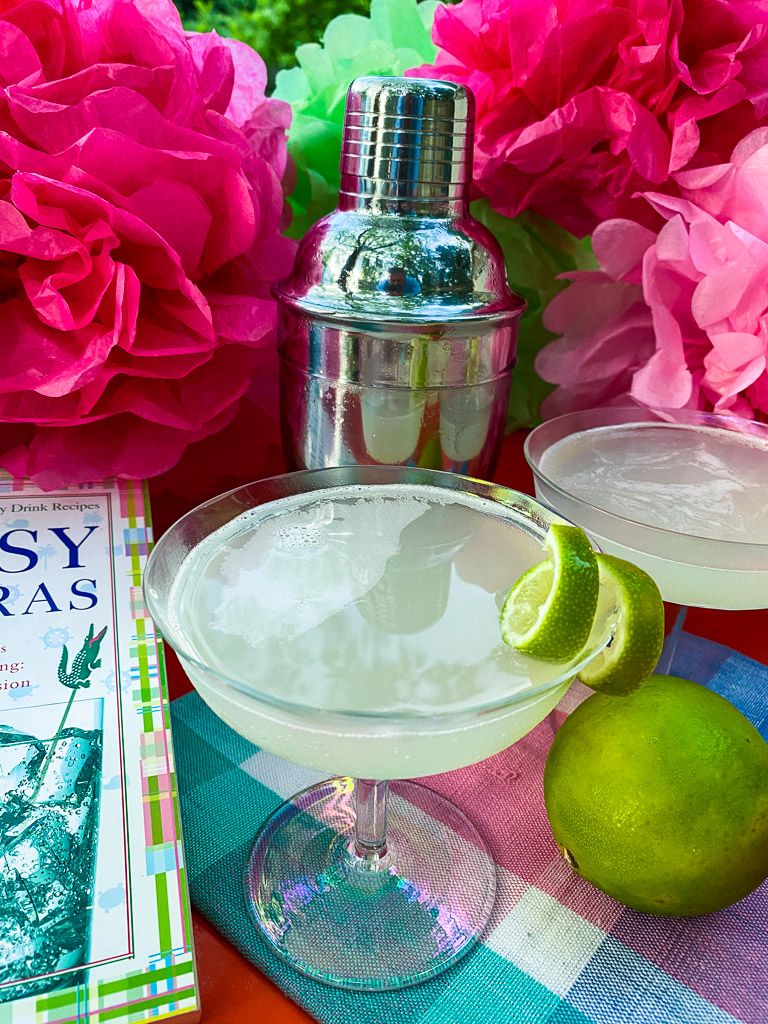 CLASSIC DAIQUIRI RECIPE
1.5 ounces light rum
1 ounce fresh lime juice
1 tsp. sugar
Shake with ice until cold and strain into cocktail glass. Garnish with a twist of lime.
Did you enjoy this Classic Daiquiri recipe? Check out these other great cocktail ideas you don't want to miss:
Have You Ever Tried a Fresh Margarita? You Should!
Discover Why the Dirty Shirley is the Cocktail of the Summer
Rose All Day with These Rose Cocktails
If you have any questions or suggestions, contact us or leave a comment!
Follow us on social media! You can find us on Instagram, Pinterest, and Facebook.