CHRISTMAS UGLY SWEATER PARTY IDEAS YOUR GUESTS WILL LOVE!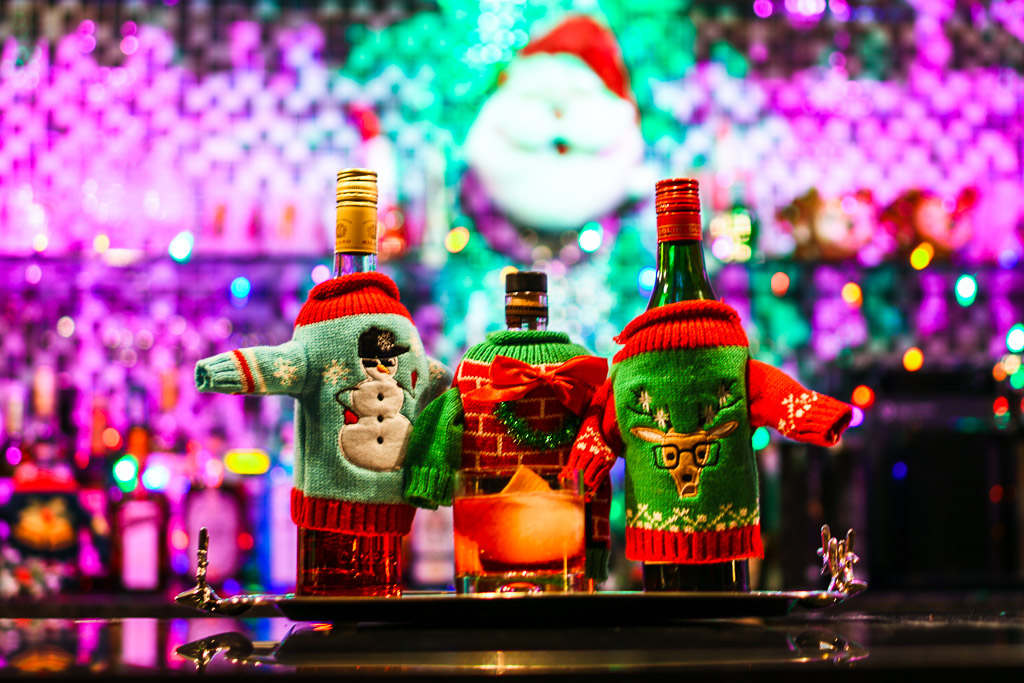 Our best Christmas ugly sweater party ideas to celebrate an occasion dedicated to the loud and tacky, yet warm and cozy.
This ugly sweater party cocktail is the ideal libation to celebrate a day dedicated to the obnoxious and tacky.
WHEN IS UGLY CHRISTMAS SWEATER DAY?
Ugly Christmas Sweater Day is the third Friday in December.
Who knew?
Seems like a great reason to celebrate!
And I've got the perfect cocktail for the occasion?
The Boulevardier, which is similar to the classic Negroni but made with whisky instead of gin, is truly the perfect cocktail to sip on while wearing an ugly sweater.
Why?
Because today is not about classic style, in any form or fashion.
And that's okay …
So when did ugly Christmas sweaters actually become a thing?
According to one historical account, the early 2000s was when the resurgence began.
In his book,"Ugly Christmas Sweater Party Book: The Definitive Guide to Getting Your Ugly On," co-author Brian Miller states the first themed get-together took place in Vancouver, British Columbia in 2002.
It's always goes back to those wacky Canadians, doesn't it?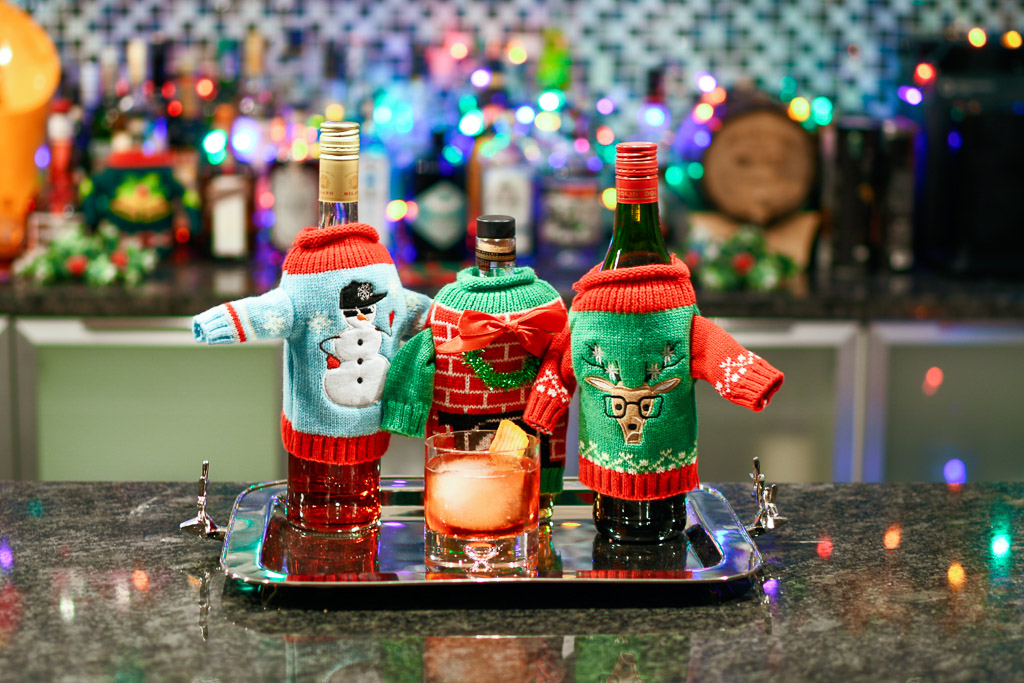 "It's hard to say what triggered the change in perspective," Miller said.
"But I think that the moment someone wore the garment in a humorous way, people started seeing the comic side of it, and thinking this thing at the back of the closet could be fun, instead of something awful that nobody wants."
So "don we now our gay apparel" more affectionately known as the ugly Christmas sweater.
Heaven knows, when you're making a fashion statement as bold and often itchy as this, you need a good, stiff cocktail (or two) to pair it with.
The Boulevardier is the perfect choice.
The drink's whiskey makes it warm and cozy, so it's perfect for a cold December evening.
In fact, it's those same characteristics that make those ugly sweaters, well … actually kind of cute and endearing.
Cheers!
Posts on Make Every Day an Event may contain affiliate links which means we may earn a small commission on purchases at no extra cost to you. Please read our full disclosure here.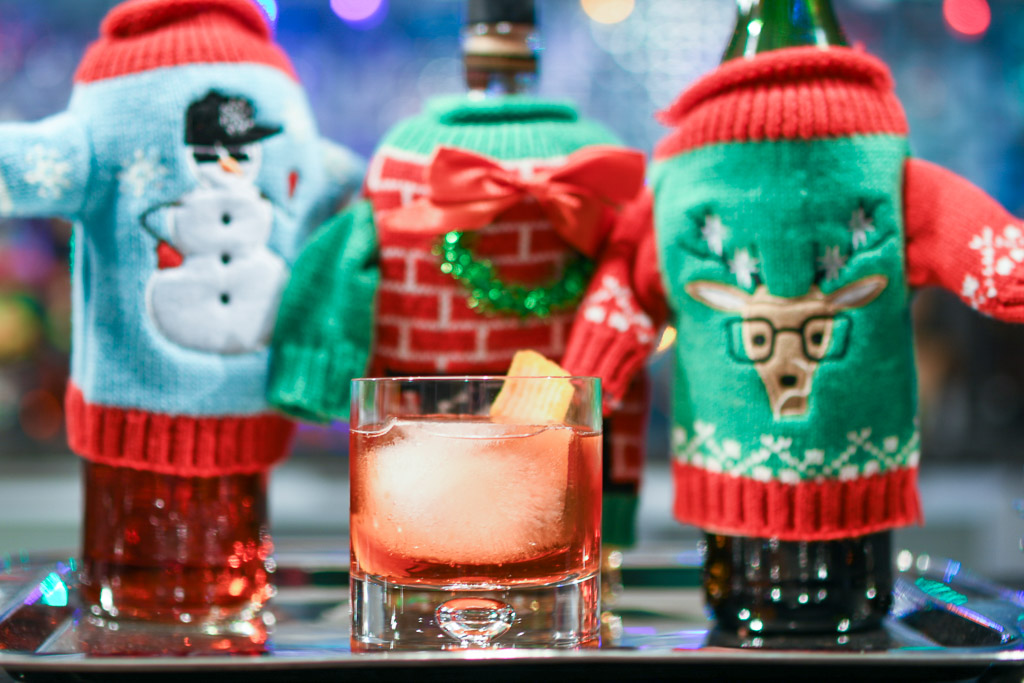 THE BOULEVARDIER
Bourbon (or rye whiskey), 1.25 ounces
Campari, 1 ounce
Sweet vermouth, 1 ounce
Orange twist for garnish
Add all ingredients into a mixing glass with ice and stir until well-chilled.
Strain into a rocks glass over fresh ice.
Garnish with an orange twist.
OTHER GREAT CHRISTMAS UGLY SWEATER PARTY IDEAS:
These Christmas ugly sweater bottle covers are the perfect party decor!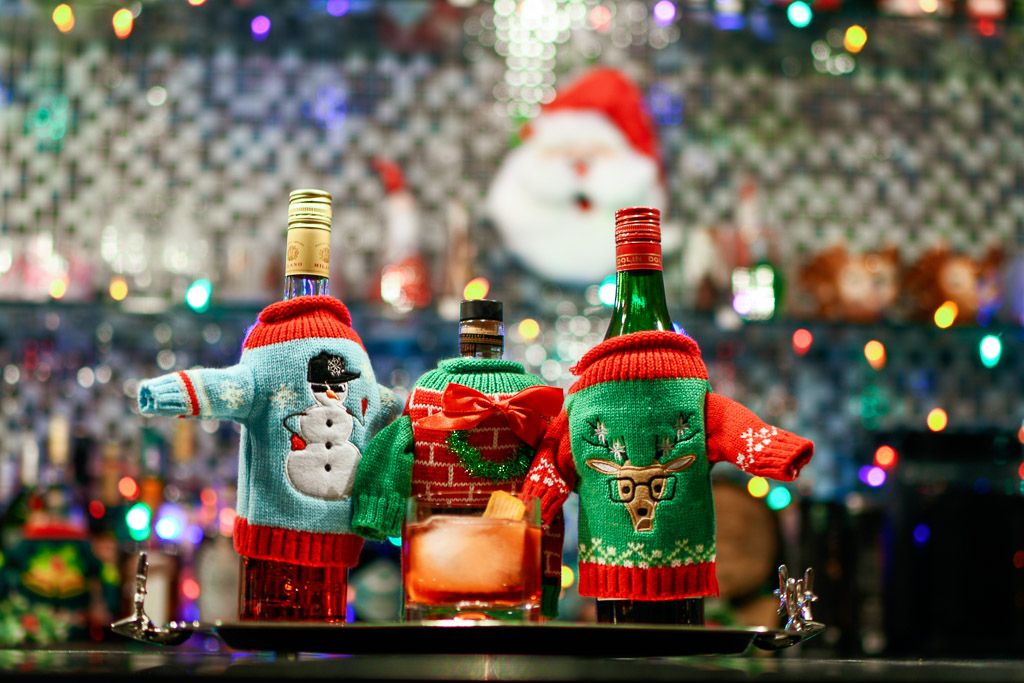 I also love this Christmas Ugly Sweater Party drinking game, how stinking cute is this!
And, of course, you need to crown a winner of the evening! This ballot box and sash is perfect!
Want more great holiday ideas to Make Every Day an Event?
To discover more great ways to get in the seasonal spirit, check out:
The Perfect Libation for Your Ugly Christmas Sweater Party
Six Easy Ways to Set a Darling Christmas Tablescape
Adorable and Easy Christmas Dessert Ideas
One of the Best Gingerbread House Ideas You'll Find
Did you try this idea?
Share it on Instagram with the hashtag #makeeverydayanevent and tag @makeeverydayanevent.
If you have any questions or suggestions, contact us or leave a comment!
Follow us on social media! You can find us on Instagram, Pinterest, and Facebook.