MY PICKS FOR AMAZON PRIME DAYS ARE THE BEAUTY ESSENTIALS YOU NEED AT A GREAT DEAL
My picks for Amazon Prime Days are products that are truly bargains.
These beauty essentials are ones I use daily and they're deeply discounted!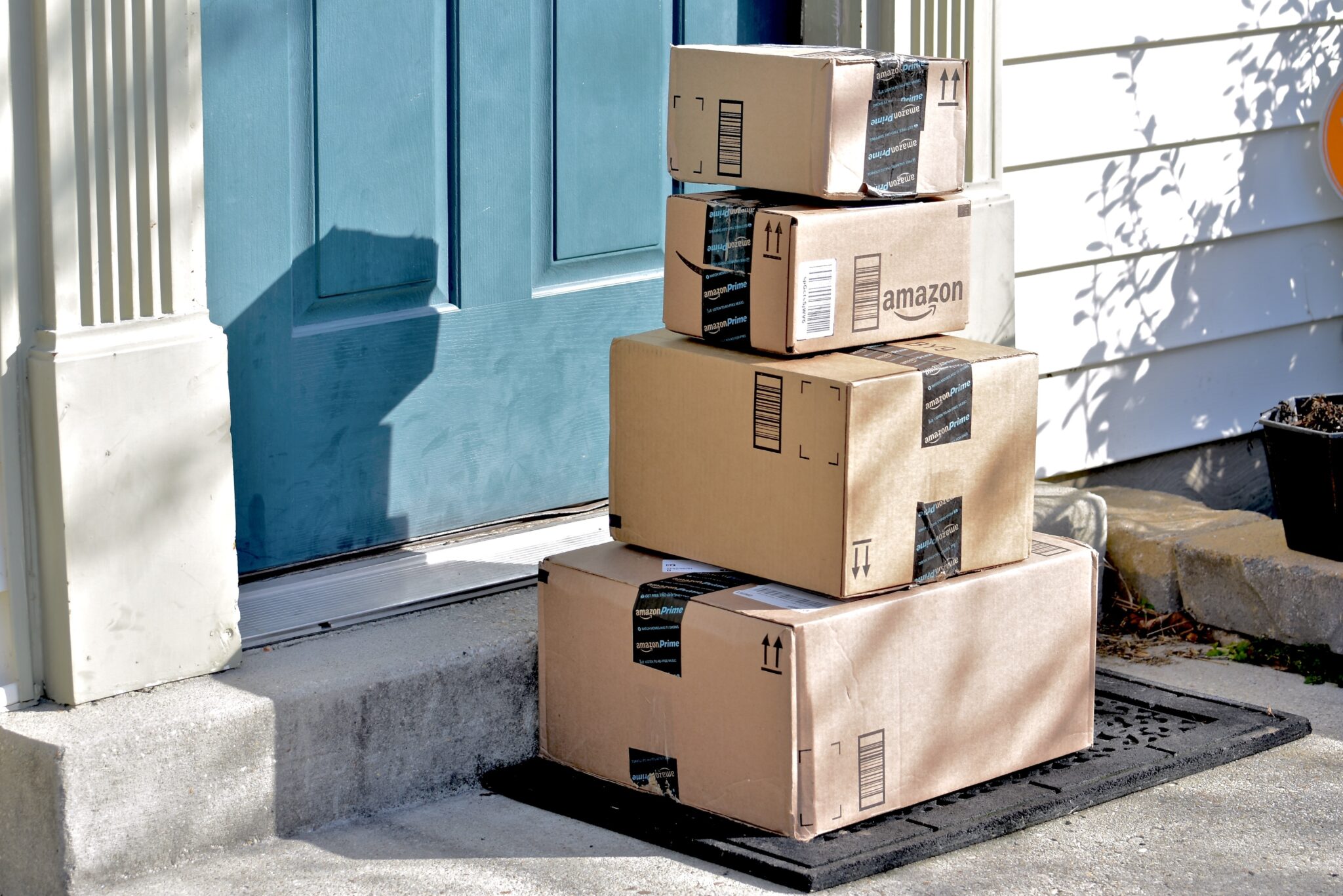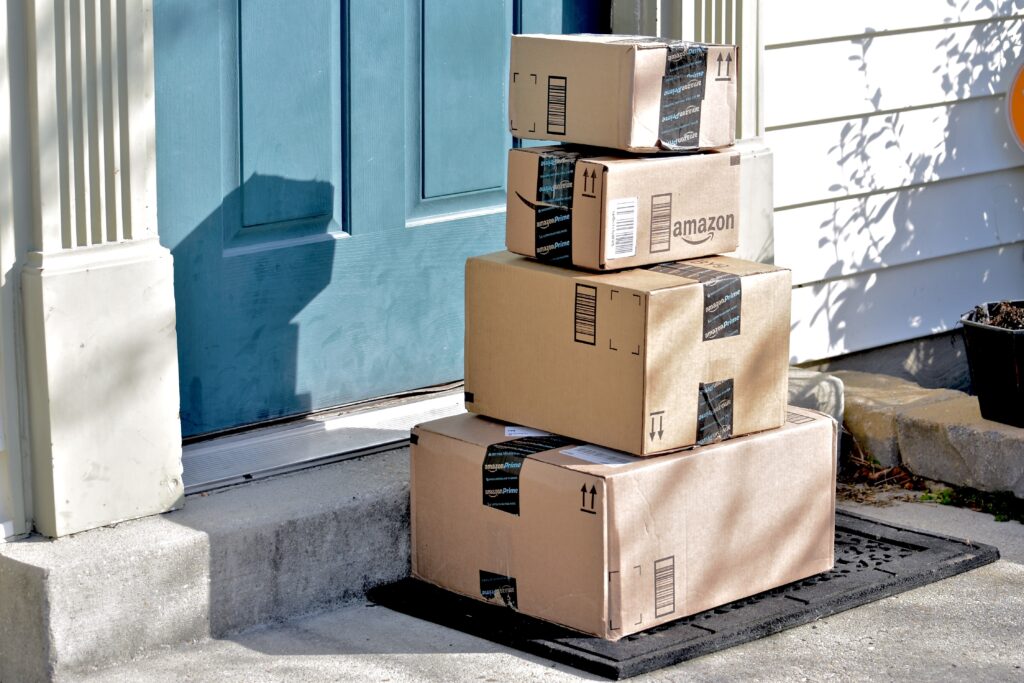 Have you heard? It's Amazon Prime Days.
And while I love a great deal, I try to not get overzealous with them.
Why?
Because too many times, I've wound up buying stuff I just didn't use.
And then it sits in a drawer.
That drawer.
You know the one I mean because you likely have one too.
Or the shelf crammed with stuff in the basement.
And then … like five years later you wind up throwing out that great find, product, or item that you thought you couldn't live without because it was so cheap.
Or you foist it onto someone else on a Facebook swap group. LOL.
So I am going to help you avoid that same mistake I've made over and over again.
I did some heavy lifting this morning to find great products I use on the daily that are truly tremendous bargains right now on Prime Days.
I found 15 products that I want to share with you because you will love them.
Every one of them!
And they are deeply discounted so they truly are great values.
Read that again … these are my favorites that I use on a daily basis.
In addition to giving you the link, I'll explain why they're great. These are all hair and beauty products.
Tomorrow I'll share a few of the household products I think are great values that you will also find useful.
None of these items are going to sit on a shelf and collect dust.
Because we all have enough of those.
We do not need any more … LOL.
You're laughing too, because you know EXACTLY what I'm talking about.
Posts on Make Every Day an Event may contain affiliate links which means we may earn a small commission on purchases at no extra cost to you. To learn more, please read our full disclosure here.
MY AMAZON PRIME DAYS FINDS PART ONE
These are hands-down the best hair clips and velcro rollers.
I do not know why I waited so long to buy them.
As my hair has grown out, velcro rollers have become my friend again. They are such an easy way to add volume without damaging your hair.
And the clips that come with this set are THE best.
Until last year, I'd been using these old, metal clips I think I got from my mother and she clearly had bought them in the seventies.
Why?
Habit, I guess. Laziness probably … LOL!
But these clips are the bomb when sectioning your hair off to blow dry or straighten it. I highly recommend them and they are deeply discounted the next two days!
PRIME DAYS FIND TWO — THIS LASH CONDITIONER
Last December I had the occasion to have my makeup professionally done for the first time in years.
And it was fantastic.
I walked away with a lot of new tips and tricks, which I have incorporated into my makeup routine. The best insight was using lash conditioner/primer.
And this Jane Iredale extender and conditioner is perfection.
I use it prior to curling my lashes and putting on my mascara.
It conditions your lashes to prevent breakage and will give you almost Latisse-like results.
PRIME DAY FIND THREE — EVIAN FACIAL SPRAY
As ALL of my closest friends know, I have used this for at least a decade. It's a quick, pick-me up whenever and wherever you need it.
It sets your makeup in the morning, it helps to hydrate your skin after a flight or trip, and it can instantly refresh your makeup in the middle of the evening.
Basically, it will take the place of powder for you, with much, much better results. Because powder can be harsh and actually make your skin look older.
Not this stuff my friend.
A quick spritz will eliminate those pesky surface oils and give you a refreshed finish, without the cakey-feel pressed powders can leave.
Simply spray it on and let it evaporate. Your skin will look and feel amazing!
PRIME DAYS FIND FOUR AND FIVE — JOICO DEFY DAMAGE SHAMPOO AND CONDITIONER
My hair has gone through a LOT these past few years.
I mean … three years ago I barely had any.
But, it's back baby! And I have been SO very fortunate to have a fantastic stylist who is not only great with hair, she's an amazing person as well.
And she has an equally amazing daughter whom I see for keratin treatments. Her daughter introduced me to the Joico Defy Damage Shampoo and Joico Defy Damage Conditioner earlier this year.
It has been a great addition to my beauty routine and has really helped protect my hair from heat damage.
My hair is stronger, healthier and getting longer by the day! Plus, the shampoo and conditioner smell terrific!
The products at these prices are also a really great bargain!
PRIME DAY FIND SIX — EPIONCE MILKY LOTION CLEANSER
I have used this product daily for the past two years.
It's the best cleanser for combination skin I've ever found. It doesn't over dry and leaves your skin feeling dewy, not stripped.
It was recommended to me by a facialist who realized the cleanser I had been using was drying out my skin.
It's great for both summer and winter. And that's hard to find in a cleanser.
Also, it is perfect if you use retinols.
Plus, it's easy to throw in your bag when you travel. For prime days, it's almost 25% off its regular price. I am going to stock up!
PRIME DAYS FIND SEVEN — L'ANZA KERATIN HEALING HAIR SPRAY
My hair stylist whom I adore introduced me to this spray years ago.
And I rationed the bottle during the pandemic.
But then I didn't need it for an entire year, while my hair grew back.
I just shook the last of the spray out of the can a few weeks ago.
So I am thrilled it is on sale.
This spray is flexible and light, but firm. It doesn't flake, it's not stiff and it doesn't dry out your hair.
In a nutshell, it's perfection.
PRIME DAYS FIND EIGHT — MAKEUP ERASER
I love makeup wipes. They are just easy.
You wipe your face and the makeup is gone.
Plus you can wad them up to get those last little pesky remnants of eye makeup from under your lashes.
But then you throw them away in the trash. And every time I see those makeup wipes in our bathroom trash can, I feel guilty.
Because I know it's not great for the environment. But they work so well! I am torn.
And then … I discovered this reusable makeup eraser.
All the benefits of the wipes, but none of the guilt.
You need this!
You will use it again and again … and that's what make it so great!
PRIME DAY FIND NINE — OPI RAPIDRY NAIL POLISH DRYING TOP COAT
So, I typically go to the nail salon.
It's a little splurge that I've gotten accustomed to and it's just my "me" time.
But, chips occur. Usually at the most inconvenient time.
And then I panic because I'm terrified to do my nails at home.
Mostly because of how long it can take the polish to cure.
Until I found this little gem.
Actually a fellow blogger highlighted it and I tried it myself. She was right.
This OPI RapiDry top coat is AMAZING.
Because it real does work. In seconds!
I could not believe it and neither will you!
PRIME DAYS FIND TEN — MOROCCANOIL DRY TEXTURE SPRAY
Want volume? Look no further. This stuff is great. And it doesn't dry your hair out.
Plus it smells fantastic. I spray it in as a finisher, after blow drying and straightening.
It is similar to dry shampoo but doesn't leave that annoying residue (you know the one I'm talking about), nor does it dull your shine.
My favorite use? To build volume at the top of my head when I put my hair in a ponytail or messy bun. It's great!
PRIME DAY FIND ELEVEN — COLOR WOW ROOT COVER UP
Not only between salon visits but also to hide thinning spots along your hairline that can creep in as we get older.
I've also used this to blend clip-in hair pieces I've used as my hair has grown out.
It's so simple to use, it really is foolproof.
Just brush it on. It comes with a great brush with two ends.
And one palette lasts a long time.
It's my little secret that you now know too! Sssshhhh … !
PRIME DAYS FIND TWELVE — NIOXIN SYSTEM SCALP CLEANSING SHAMPOO
Okay, I discovered this Nioxin System Scalp Cleansing Shampoo as I was growing my hair out after chemo.
Back then I used it daily (with Amazon find #15 below). It truly did stimulate my scalp and help with regrowth.
Now, I use it once or twice a week to continue to stimulate growth.
You can feel the ingredients working because they make your scalp tingly. I am not a dermatologist, hair stylist or cosmetologist, but I can say it works.
I found it acts as a clarifying shampoo and also prevents dandruff.
It's like an exfoliator for your scalp!
PRIME DAY FIND THIRTEEN — COLOR WOW XTRA LARGE BOMBSHELL VOLUMIZER
This stuff works. Without the alcohol that you'll find in a lot of volumizers that will just dry your hair right out.
And it's 30 percent off for prime days.
That's a huge savings! I use about five pumps on my towel dried hair, right before I blow dry.
It adds amazing volume right at the crown of my head, without being stiff.
Remember the mousse of the nineties? Well … this isn't like those at all.
Plus it smells great!
Not like that Aussie scrunch spray we used to use. Ugh. I will never forget that scent. Yuck.
PRIME DAYS FIND FOURTEEN — COLOR WOW DREAM COAT
Have you discovered this wonder product?
A friend actually turned me on to this about five years ago and I told my stylist about it. She was so amazed with it, she began recommending it to her clients.
This stuff is transformative.
Spray it on to your towel dried hair and style as usual.
The heat from the blow dryer or straightening iron will set it in.
And you see the results last through three or four shampoos. I like to use it right before we go on weekend trips.
I especially turn to this product during the warm summer months. You know, the ones we're in right now.
It will leave your hair silky and virtually eliminate frizz.
It's like a mini keratin treatment for a fraction of the price … and at home. I could rave on and on about this magical little bottle. But I have to get to my final find …
PRIME DAYS FIND FIFTEEN — GRANDE COSMETICS STIMULATING SCALP MASSAGER
This scalp massager with all of its little nubs is the best thing ever for your scalp.
You know when you go to the salon and the person at the shampoo bowl gives you that relaxing scalp massage.
Well, this one rivals that. Plus, it helps to get your hair and your scalp really clean.
I have used this every day since I lost my hair during chemo. Yup. Even on my bald little head before my hair grew back.
I SWEAR it has helped my hair grow back thicker and fuller.
And I will continue to use it every. Single. Day.
It will be the best $7 you'll spend all week. Maybe all year.
I even take it with me on vacation.
Plus it has little grooves on its back, so you won't drop it in the shower. You'll love it!
If you have any questions or suggestions, contact us or leave a comment!
Follow us on social media! You can find us on Instagram, Pinterest, and Facebook.