THE BEST IDEAS FOR TAILGATING THAT WILL MAKE GAME DAYS EASY AND FUN!
We're writing the playbook on great ideas for tailgating.
And who's the most valuable player in the tailgating party ideas game?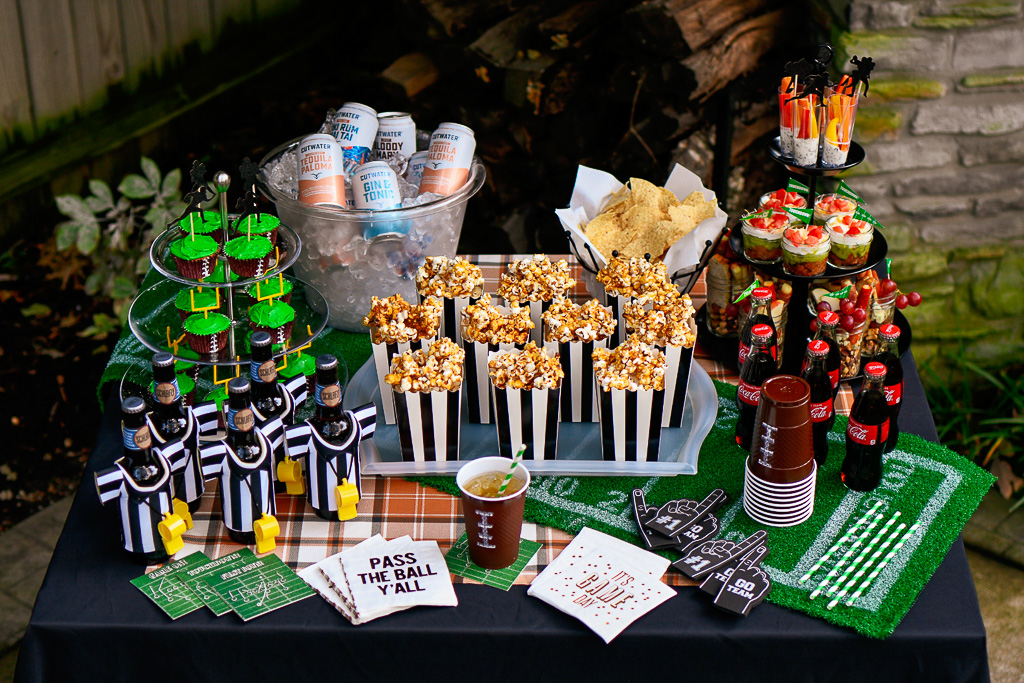 The tailgate food, of course!
From easy food to adorable tailgate party decorations, we're sharing the rules of the tailgating party game that you definitely don't want to break …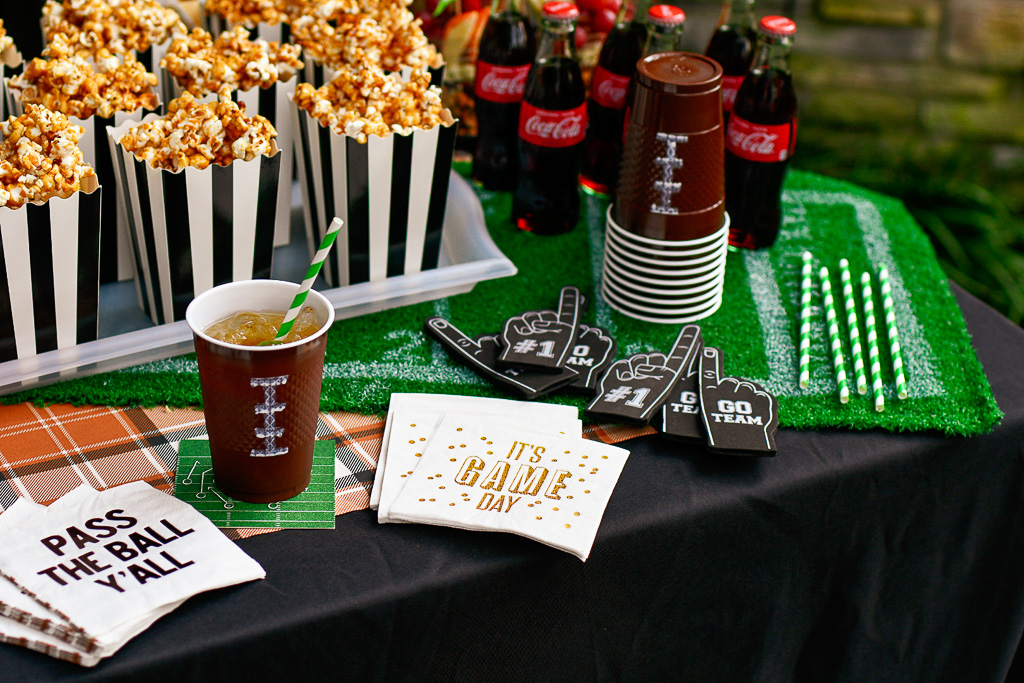 Keep reading to become this season's star quarterback!
KEEP THE TAILGATING MENU SIMPLE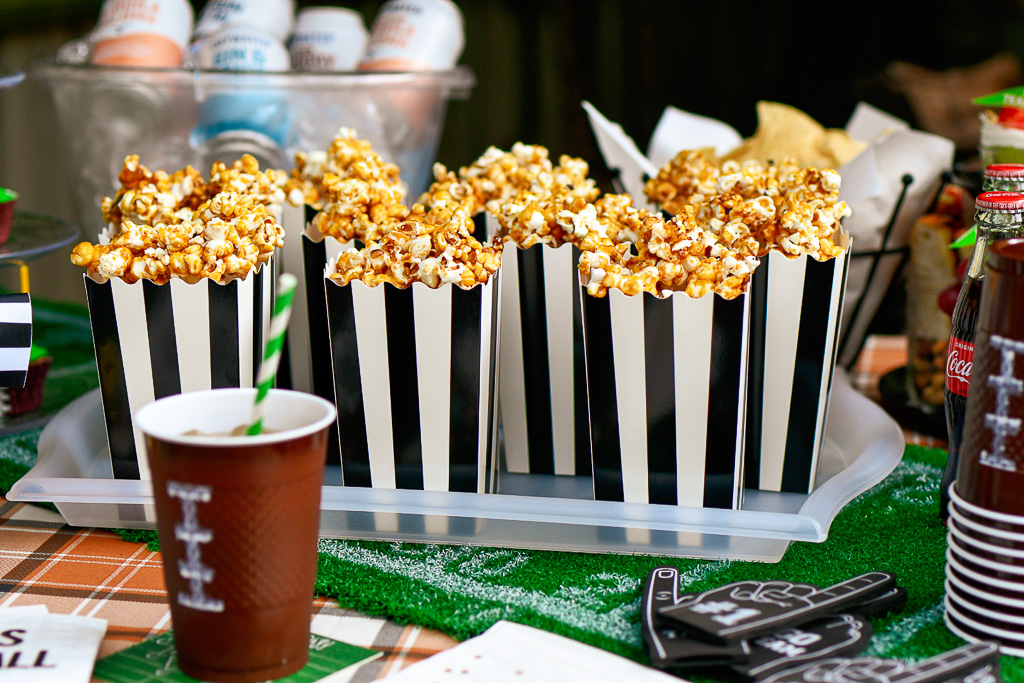 Your tailgating snack ideas need to be things that will pack and travel well.
This is not the time for fancy layered cakes and complicated presentations.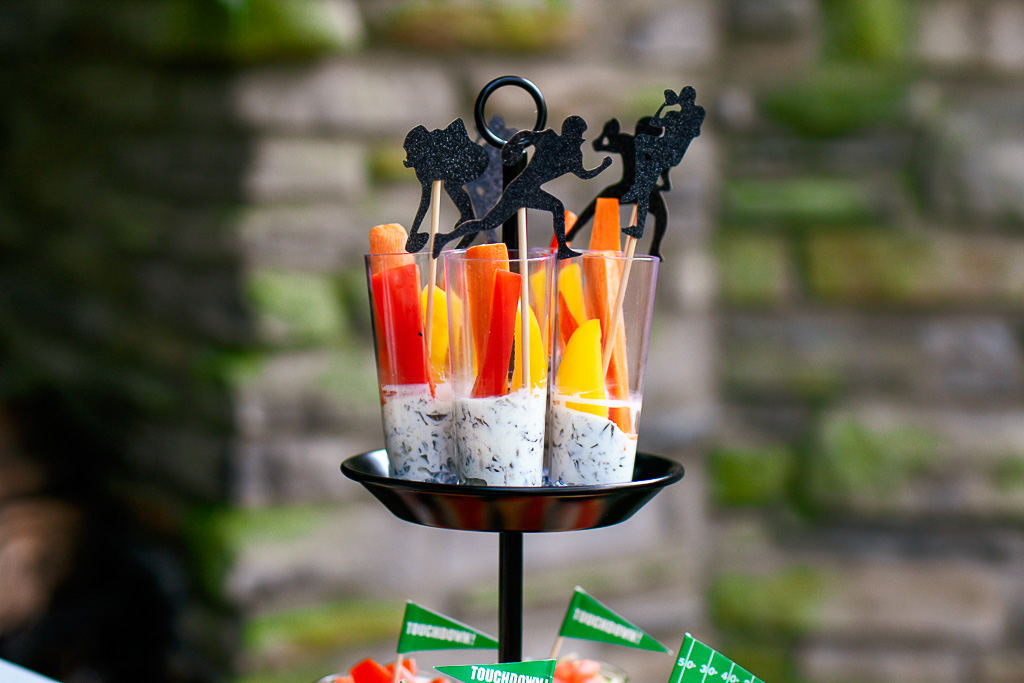 Think about foods that are easy to "pass" when pulling together tailgating recipes!
I always take a cue from years of working with caterers when pulling together my tailgating setups.
One of my favorite ideas is to use mason jars and small acrylic containers to hold everyone's favorite tailgate foods.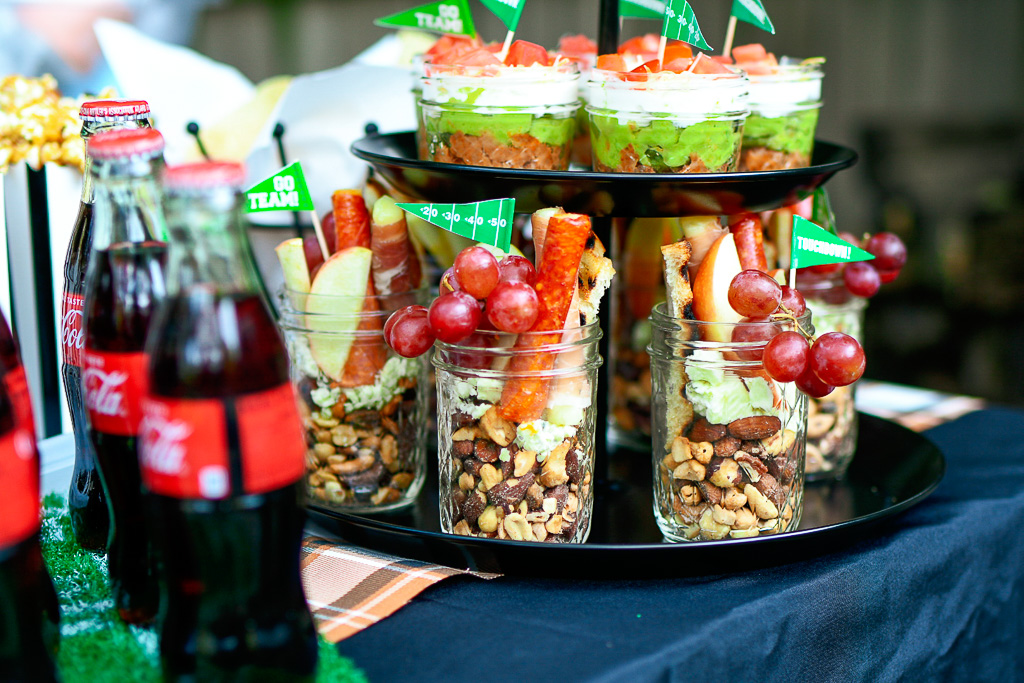 Five layer dip, vegetable crudite and my absolute favorite, jarcuterie, are great ideas for tailgating menus.
Here's how to make jarcuterie, step by step!
I also love this caramel corn recipe!
How cute is the presentation when you place the caramel corn in black and white, striped popcorn containers that remind me of a referee's jersey!
And, of course, you'll want to include dessert!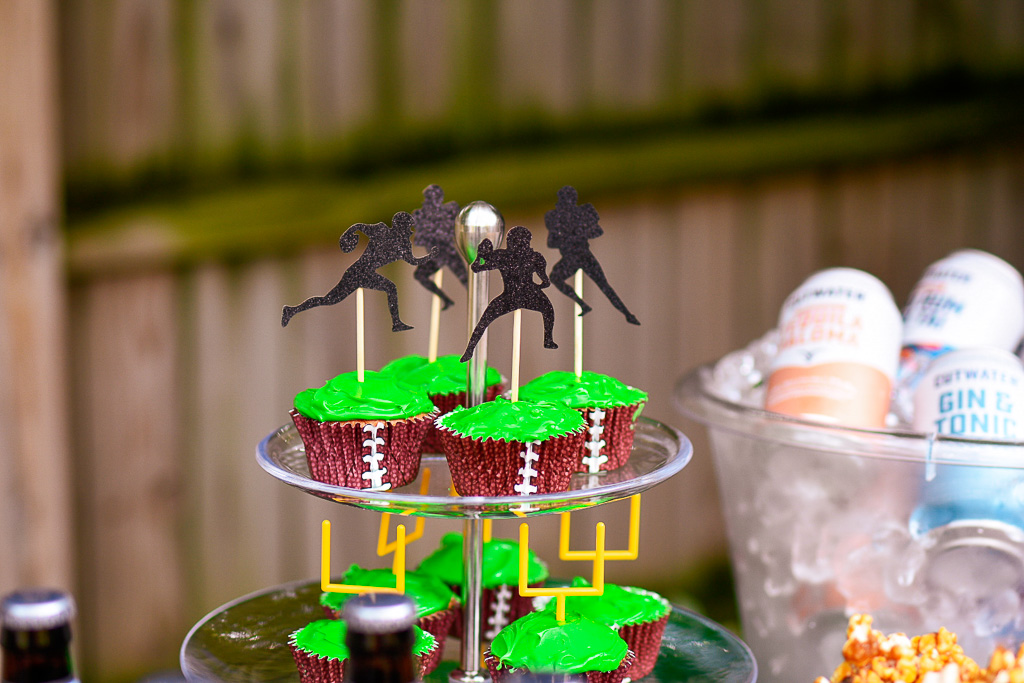 These easy to make, easy to transport cupcakes are a perfect option.
The football player and goal post picks look great with the adorable football cupcake wrappers!
Cute and easy! Score!
STICK TO TAILGATING DRINKS THAT ARE EASY TO SERVE
Of course, you need some ice-cold beverages to go along with all of that great tailgate party food.
In my opinion, canned cocktails are this year's MVP.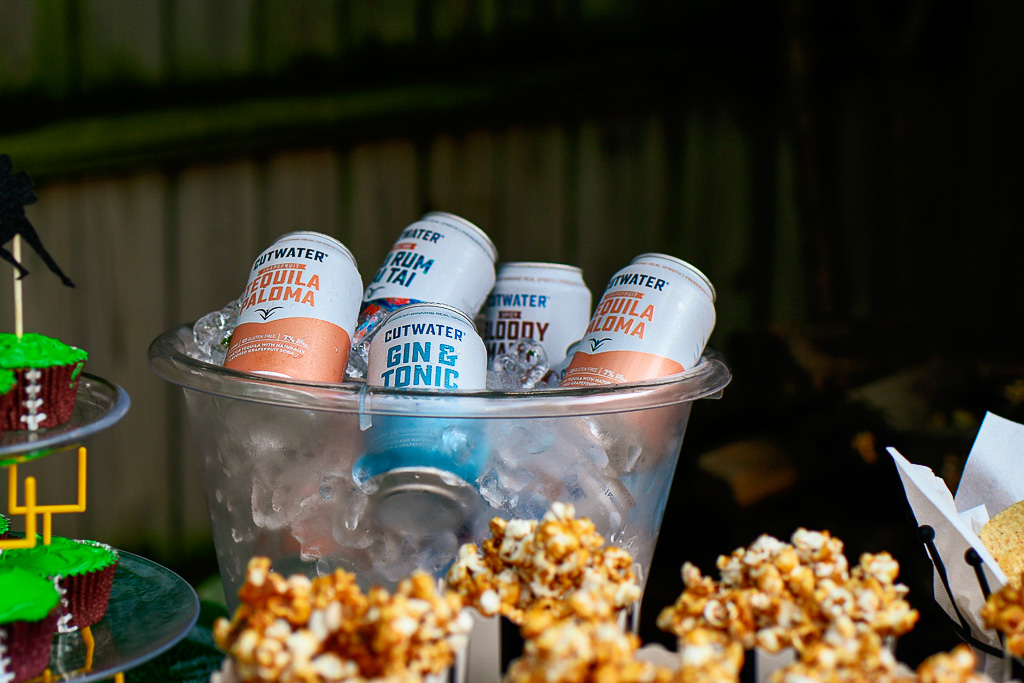 The best tailgate setup is one that can pack a lot of food and drink into a small space, since it's likely limited to right behind your vehicle.
You're not going to have room for a full bar.
Canned cocktails come in a variety of great choices and can really up your tailgating "game."
Of course you'll also want to have a variety of beer, soft drinks and bottled water on hand as well.
Sometimes there's not a lot of shade at a tailgate party!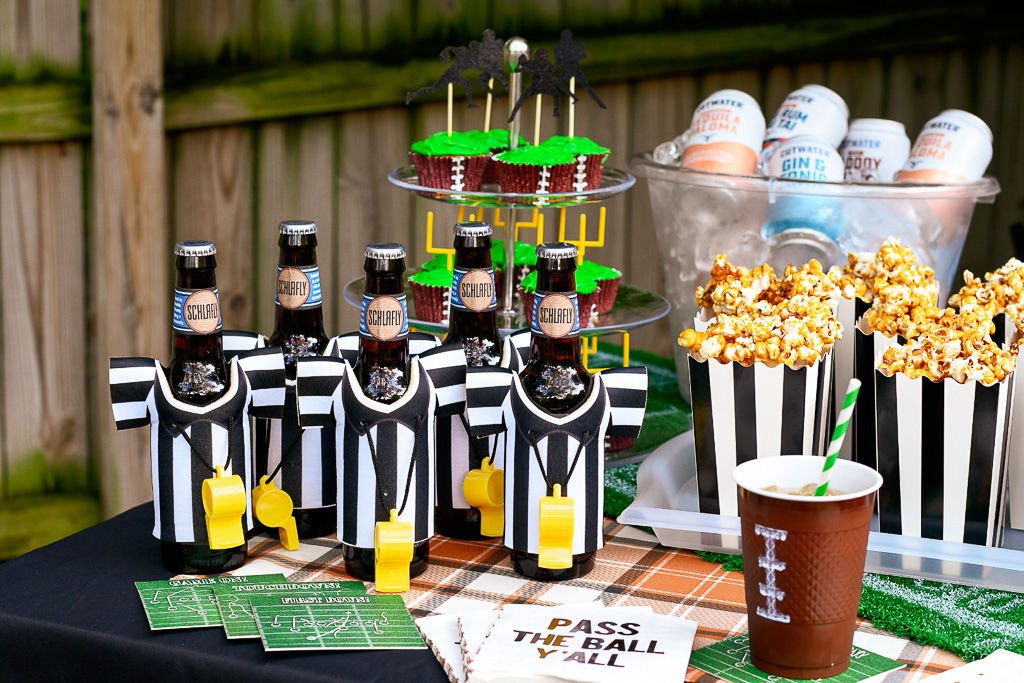 INCORPORATE EASY FOOTBALL PARTY DECORATIONS
Your tailgating space is limited, so make the most of it.
Here are some of my favorite tailgating party decoration ideas …
Stick to a black tablecloth.
Tailgates are outside and things can get messy and wet.
A black tablecloth will be your best friend.
I have a great, polyester blend tablecloth that is perfect for my tailgating party.
It's easy to wash and holds up game after game!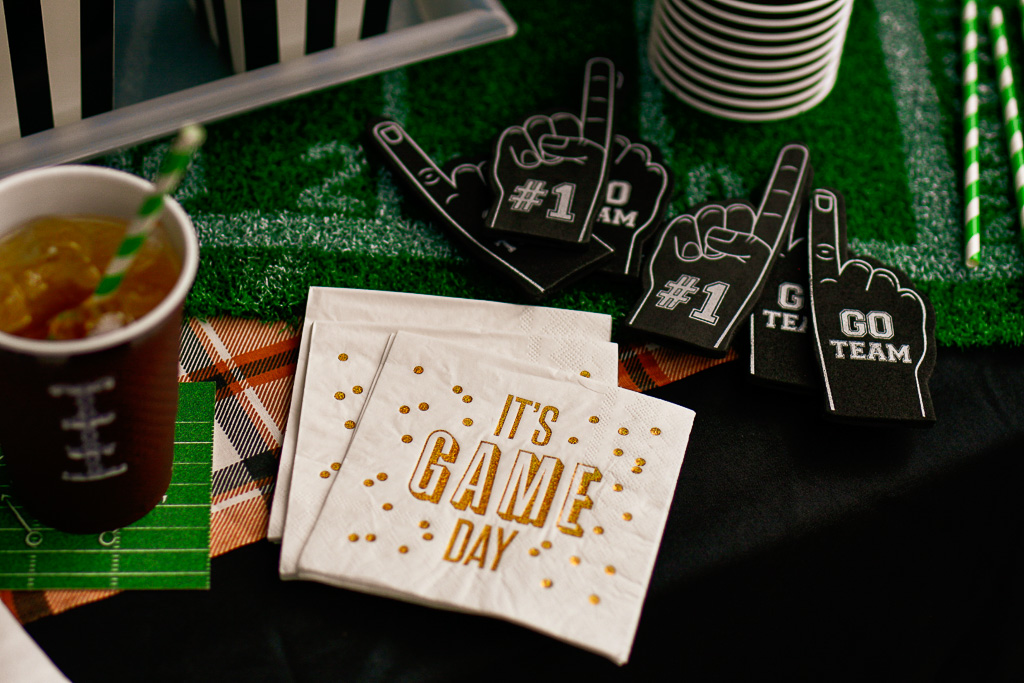 Add in some fun football theme decorations.
I absolutely love this green grass table runner that looks like a football field gridiron!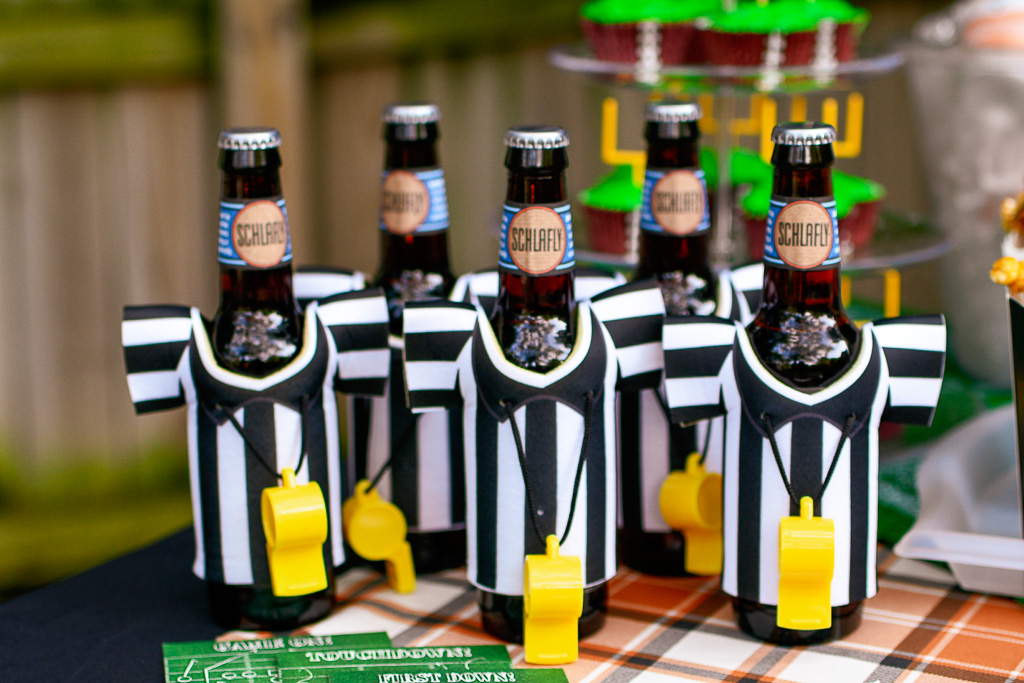 It is so, so cute!
It goes perfectly with these adorable "Pass the Ball Y'all" and "It's Game Day" napkins.
In addition, these referee koozies (that even have whistles!) are just the absolute cutest things!
I also love these gameplay coasters with all of the X's and O's on them.
They are perfect for this theme.
Finally you can't forget to dress up your tailgate party food.
But as I mentioned, you'll need something that's quick, easy and transportable.
These food picks are one of the best ideas for tailgating!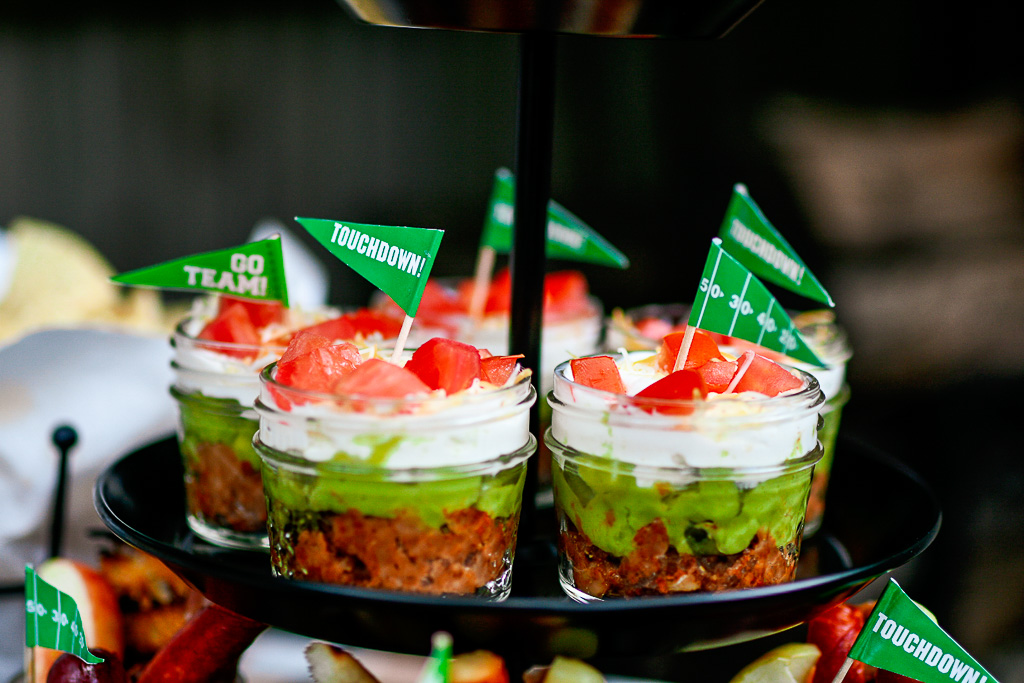 And it's a trick professional caterers utilize All. The. Time.
Finally, how FUN are these mini foam fingers! They are the perfect tailgating party favor!
Looking for more fall fun? Check out these blogs:
The Best Fall Tabletop Decor Ideas
Easy Gorgeous Fall Decorations for a Table You'll Love
This Halloween Candy Gets an Extreme Makeover
Five Halloween Trick or Treat Table Ideas You'll Love
Did you try any of these great ideas for tailgating?
Share them on Instagram with the hashtag #makeeverydayanevent and tag @makeeverydayanevent.
If you have any questions or suggestions, contact us or leave a comment!
Follow us on social media! You can find us on Instagram, Pinterest, and Facebook.