THE BEST SLOE GIN FIZZ RECIPE – A SIMPLY DELIGHTFUL COCKTAIL!
This Sloe Gin Fizz recipe is a delightfully light cocktail that is perfect to enjoy as a girl's night cocktail, at brunch, or on a summer day!
The era between 1860 and prohibition (which began on January 17, 1920, for the trivia buffs out there), is truly the Golden Age of Cocktails.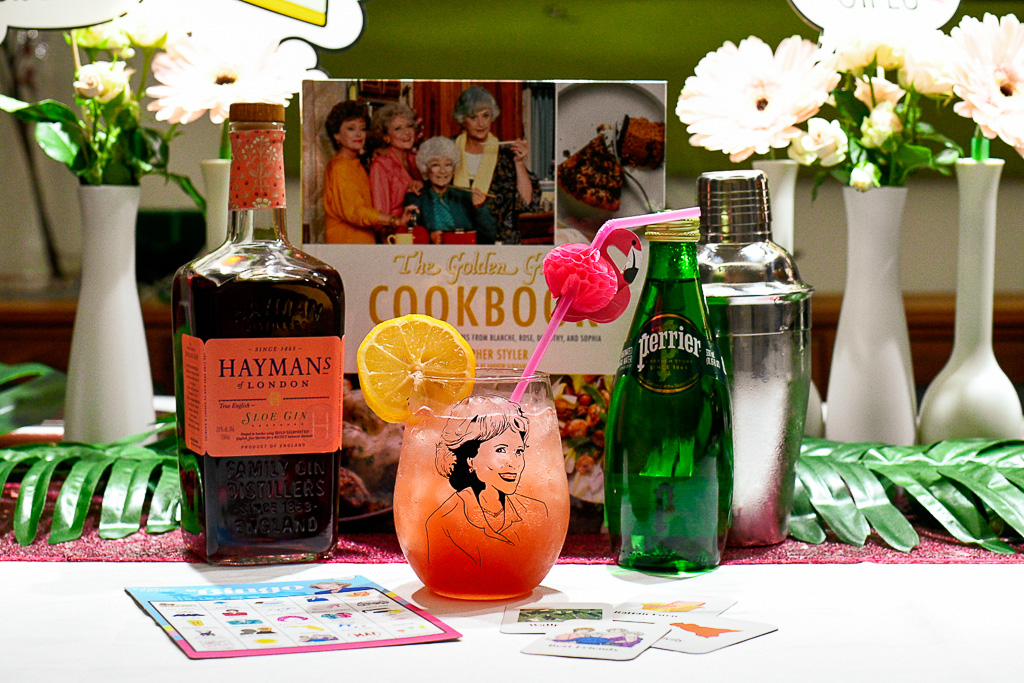 Which made the Sloe Gin Fizz the perfect cocktail for my Golden Girls theme party!
Pre-prohibition cocktails have been enjoying a resurgence over the past few years.
This time period was heavy in gin cocktails and included a wealth of libations with fun names and interesting flavors such as Milk Punch, Champagne Cobbler, Banker's Punch, Charlie Chaplin, Mamie Taylor, and one we've previously discovered, the Smash.
Leading this list, however, is the Sloe Gin Fizz.
Let's explore a bit more about this delicious cocktail!
WHAT IS SLOE GIN?
Sloe gin is a British favorite and was traditionally served neat as a digestif.
With a signature ruby red color, Sloe Gin has a tart flavor and is made by macerating sloe berries in sugar and gin.
The fizz comes from the addition of club soda.
British distillers stopped importing Sloe Gin into the U.S. in the seventies because of a lack of demand.
A few U.S. producers continued to make some really bad, non authentic Sloe Gins.
They were syrupy, sugary and really awful.
However Plymouth re-introduced their Sloe Gin to the U.S. in 2008. Enter the craft cocktail movement and the spirit has become a staple of mixologists once again.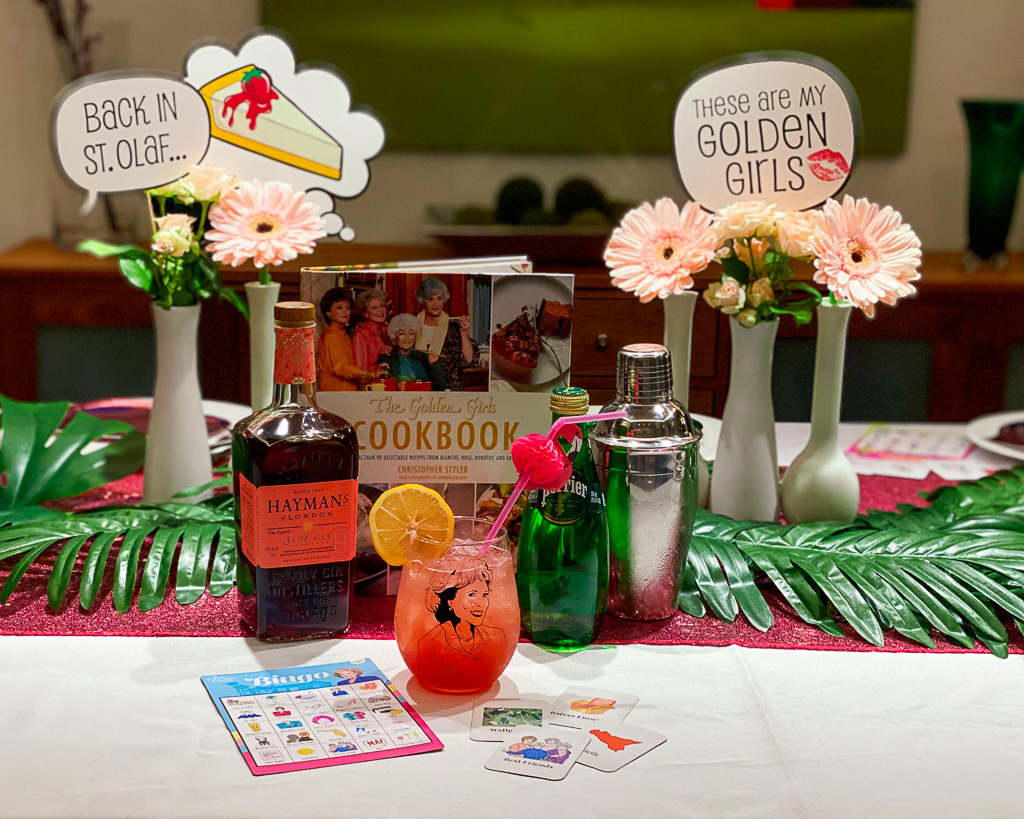 WHAT IS SLOE?
The question is actually, "what is a sloe?"
A sloe is a blue-black, plum-like berry that is the fruit of the Blackthorn tree.
Blackthorn trees aren't native to the U.S., which is most Sloe Gins are imported from the U.K.
WHAT IS THE DIFFERENCE BETWEEN GIN AND SLOE GIN?
Sloe gin does contain gin as its base.
The difference is truly the addition of sloe berries
WHY IS IT CALLED A SLOE GIN FIZZ?
Obviously it's a nod to its main ingredient, Sloe Gin.
A Sloe Gin fizz is a delightfully light cocktail that is perfect for as a girl's night cocktail, to serve at a brunch, or to enjoy on a warm summer evening!
Posts on Make Every Day an Event may contain affiliate links which means we may earn a small commission on purchases at no extra cost to you. To learn more, please read our full disclosure here.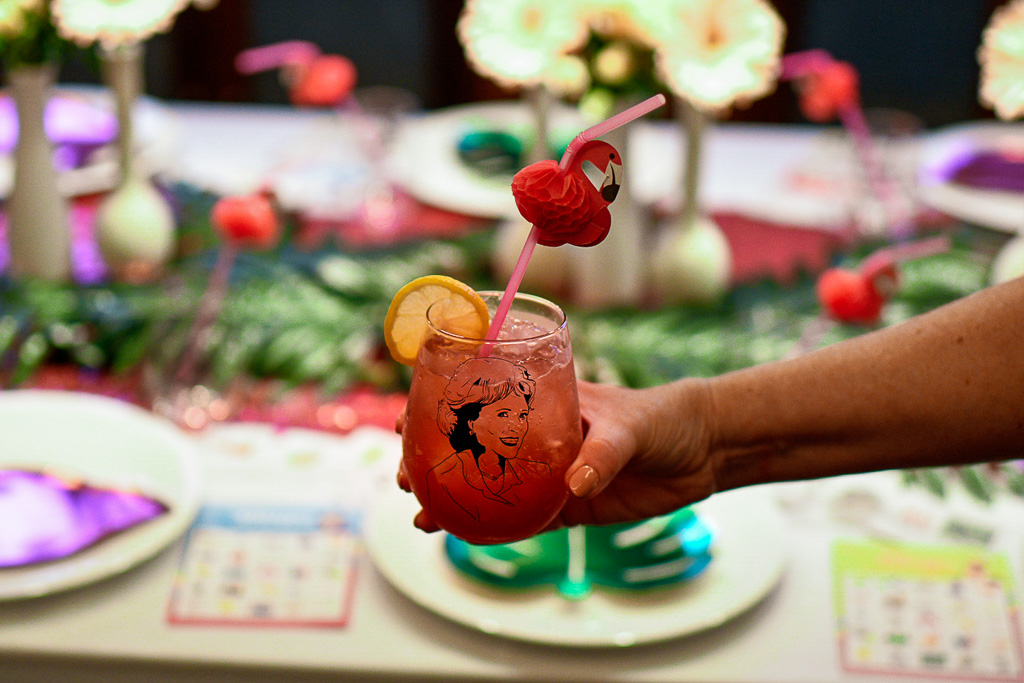 SLOE GIN FIZZ RECIPE
½ cup Sloe Gin
¼ cup lemon juice
6 to 8 ice cubes
Club soda
Orange slice for garnish
Pour the sloe gin and lemon juice into a cocktail shaker, with ice.
Shake well and pour into two highball glasses.
Top each glass with club soda.
Add an orange slice to garnish and serve.
I absolutely LOVE these Golden Girls stemless wine glasses for this drink!
Aren't they just adorable!
And they'd be a great gift for your favorite gal pals!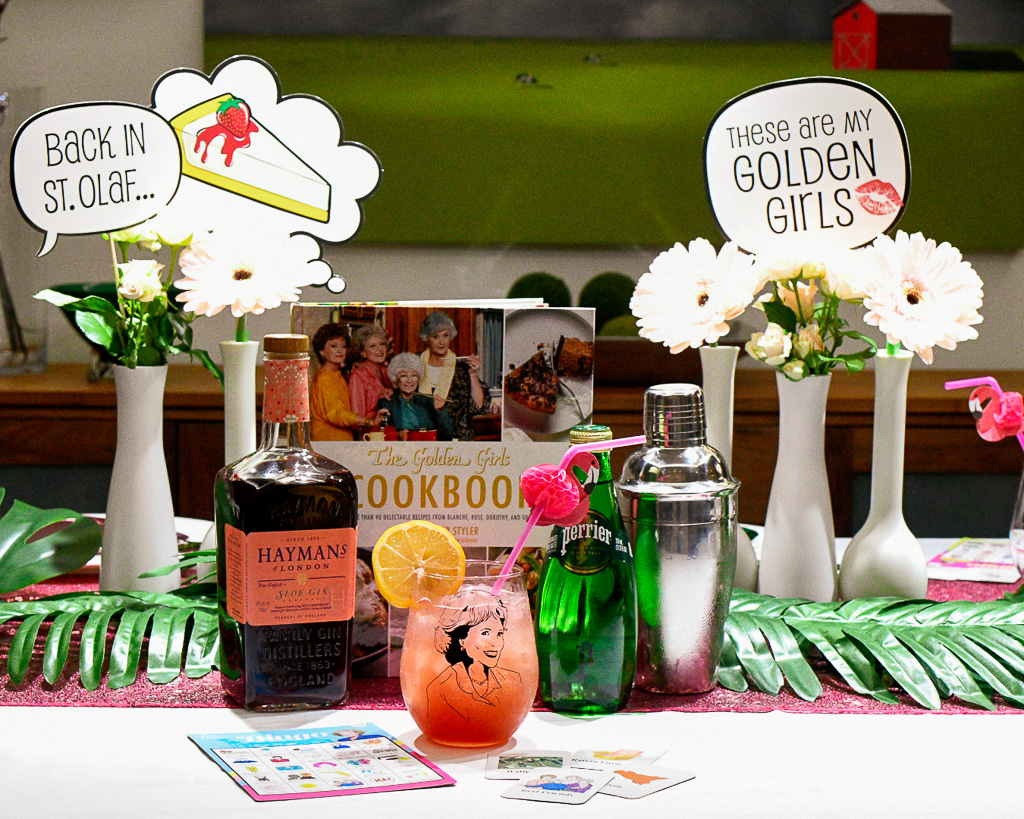 Did you make this Sloe Gin Fizz recipe?
Share your photos on Instagram with the hashtag #makeeverydayanevent and tag @makeeverydayanevent.
Looking for other fun ideas? Check out these blogs:
Great Golden Girls Theme Party Ideas
The Very Best DIY Tea Bombs Recipe
Smash Eggs are a Fun Easter Treat and Easy to Make
If you have any questions or suggestions, contact us or leave a comment!
Follow us on social media! You can find us on Instagram, Pinterest, and Facebook.