THE BEST FRESH MARGARITA RECIPE YOU'LL BE CRAVING AND WILL LOVE!
We're sharing the best fresh Margarita recipe that transforms the libation from a sugary, sticky mess into a truly sophisticated cocktail.
This is the best fresh margarita recipe and truly the only one you'll ever need! Cheers!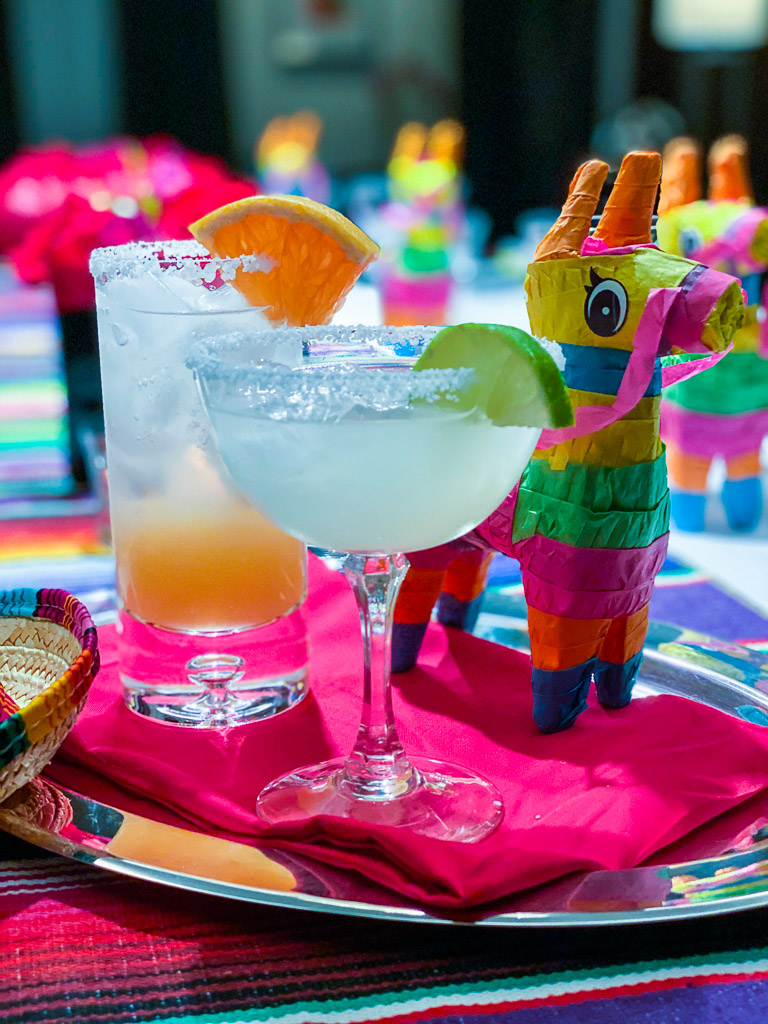 After you try this recipe (even once), you'll say goodbye forever to those overly sweet, sticky frozen messes that are typically called margaritas.
Also, wave adios to the margarita glasses you only use once a year.
This elegant, sophisticated and fresh version of the popular libation deserves to be served in a champagne coupe.
Prepare to discover the best fresh margarita recipe around … and never turn back.
Enjoy!
WHY IS THIS THE BEST FRESH MARGARITA RECIPE … ?
We discovered this life-changing margarita while vacation in one of our favorite spots.
The "Margarita 47" was created by the world-class mixologists at Aspen's Element 47, an elegant lobby bar housed within the luxurious (and often infamous) Little Nell hotel.
It is traditionally made table side.
The name is a clever nod to the origins of the restaurant's name (a reference to Aspen's history as a silver mining town) and is typically garnished with silver leaf and cooled using liquid nitrogen.
And at $47 a pop, it should be.
We've adapted the recipe a bit for our at-home version and think it's just as good!
Plus, it's significantly less expensive.
So everybody wins!
Cheers!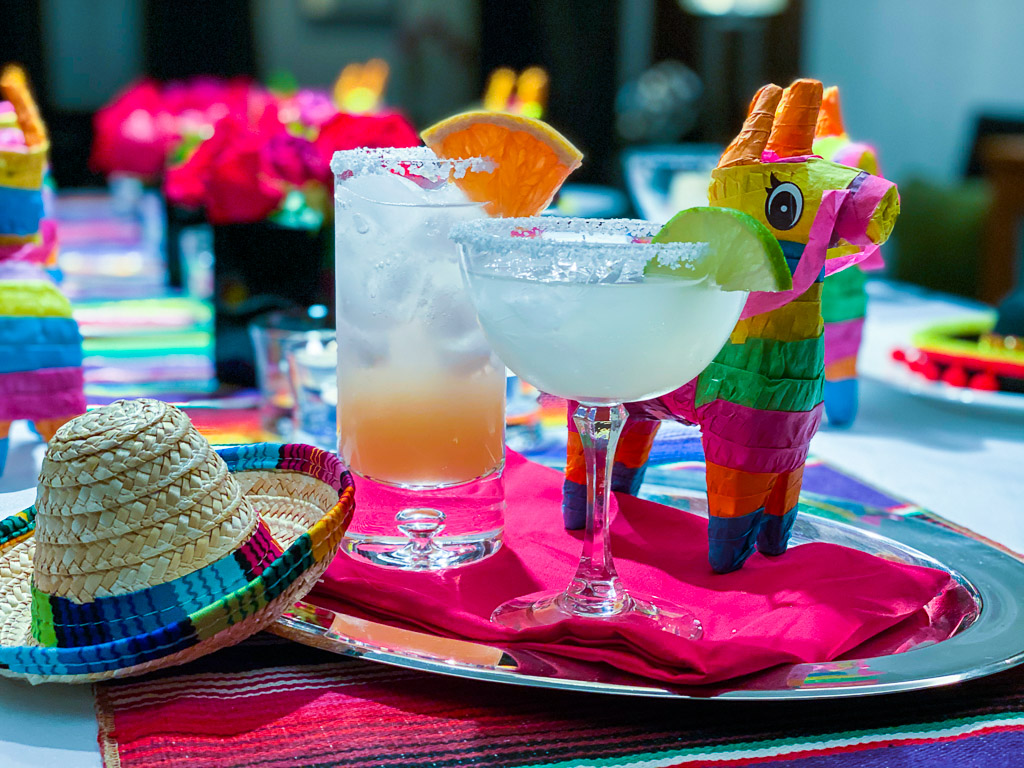 Posts on Make Every Day an Event may contain affiliate links which means we may earn a small commission on purchases at no extra cost to you. To learn more, please read our full disclosure here.
THE BEST FRESH MARGARITA RECIPE
3 ounces Patron Silver tequila
1.5 ounces Grand Marnier
Fresh squeezed lime juice, one ounce
Simple syrup, one ounce
1 ounce of filtered water
Lime for garnish
Mix all ingredients in a cocktail mixing glass (I love this Riedel mixing glass) and stir thoroughly.
Salt rim of each serving glass.
Pour drink mixture over crushed ice and garnish with a lime.
Serve immediately.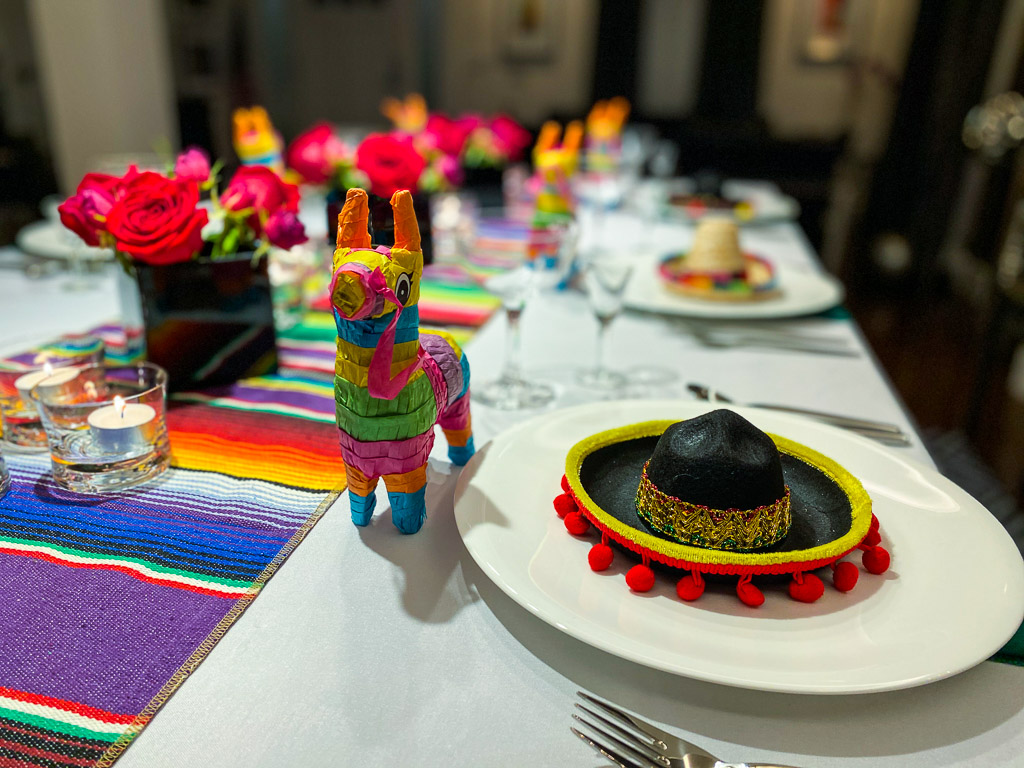 ADD A BIT OF FUN TO YOUR HAPPY HOUR FIESTA WITH THESE DECOR ITEMS:
Colorful Piñatas — I fell in love with these mini donkey pinatas when I found them.
They are just perfect for any Cinco de Mayo celebration.
So. Stinking. Cute!!!
Cute Sombreros — these sombreros are perfect to place at each individual's place setting.
They make a super adorable statement for guests as they sit down!
In addition, you can scatter them throughout your buffet table or group them as a centerpiece down the center of your table runner.
Mexican Serape Table Runner — on that note, adding a runner to the center of the table for a pop of color is one of the easiest ways to make an impact.
This Mexican serape runner is just perfect for any Cinco celebration.
To fully cover the length of the table, I used two runners.
Share photos of you and your friends sipping on the Best Fresh Margarita Recipe while celebrating Cinco de Mayo (or a happy hour) on Instagram with the hashtag #makeeverydayanevent and tag @makeeverydayanevent.
Did you enjoy the Best Fresh Margarita Recipe? Looking for more refreshing cocktail recipes?
Check out these blogs:
Discover the Daiquiri … It's Not What You Think!
The Amaretto Smash is Delightful and Refreshing
Rose All Day with These Rose Cocktails
If you have any questions or suggestions, contact us or leave a comment!
Follow us on social media! You can find us on Instagram, Pinterest, and Facebook.