THE BEST LIMONCELLO RECIPE AND LIMONCELLO COCKTAIL RECIPES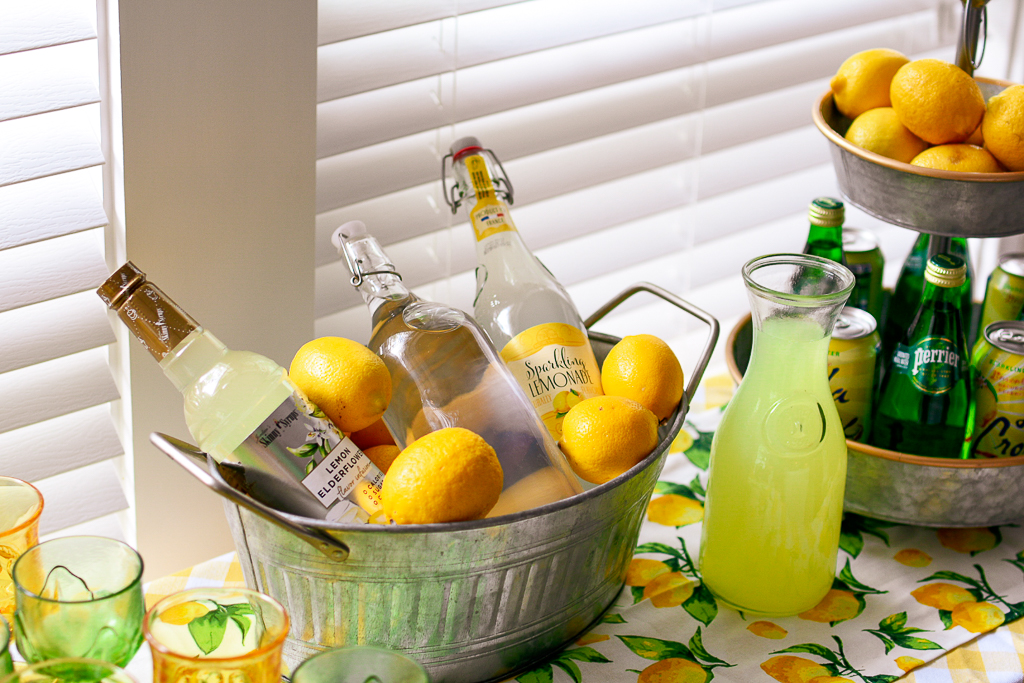 Discover the best Limoncello recipe and some tasty Limoncello cocktail recipes, which are great lemon theme party ideas.
WHAT IS LIMONCELLO?
Limoncello is categorized as a digestif liqueur.
It's meant to be enjoyed after a meal to aid in digestion.
Typically served neat, the alcohol in a digestif is said to reduce the feeling of pressure and fullness after a meal.
Other popular digestifs liqueurs include: Drambuie, Amaretto, Benedictine, Sambuca, Grand Marnier, and Jagermeister.
You didn't expect that last one … did you?
And like most good liqueurs, the origins of Limoncello are a bit fuzzy.
In all honesty, isn't that really part of their charm?
Three Italian cities claim to be its birthplace: Sorrento, Amalfi and Capri.
TWO THINGS ARE FOR CERTAIN:
Limoncello's popularity in its native country is second only to Campari.
It's been around for more than a century, primarily passed down through generations.
It's surprising that Limoncello wasn't a registered trademark until 1988 when Mossimo Canale started an artisanal production of the liqueur.
He is now often falsely cited as the "inventor of Limoncello."

Historians believe Limoncello's origins likely can be traced to monasteries and convents, similar to a lot of liqueurs.
In order to be considered authentic, Limoncello must be made with lemons grown on the Costiera Amalfitana, specifically on the land between the towns of Vico Equense and Massa Lubrense or on the island of Capri.
WHY SO EXACTING?
Aficionados say the lemons in this region grow a thick skin that is rich with essential oils, fragrance and aroma due to the Mediterranean climate.
These qualities make them the key ingredient in a good limoncello. Grazie!
While there are disagreements as to the liqueurs origins, there is one thing upon which everyone agrees on with respect to Limoncello.
The lemon skin is the absolutely most important ingredient.
You'll soon see why …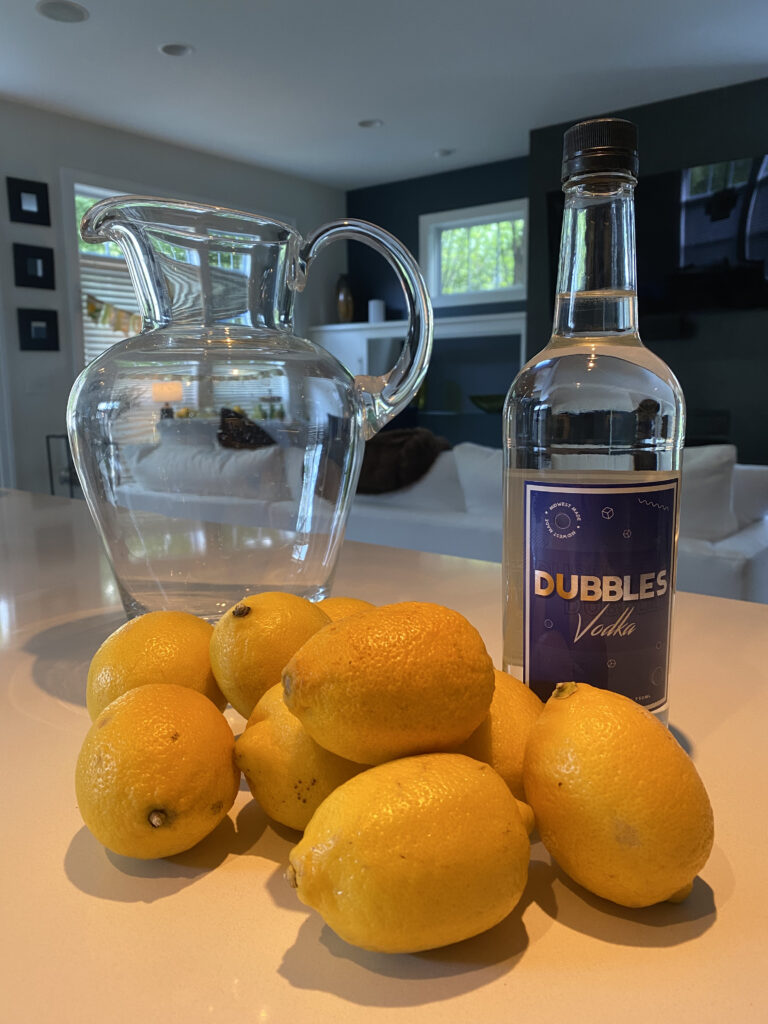 THE BEST LIMONCELLO RECIPE
INGREDIENTS
10 lemons
1 (750-ml) bottle vodka
3 1/2 cups water
2 1/2 cups sugar
Using a vegetable peeler, remove the peel from the lemons in long strips.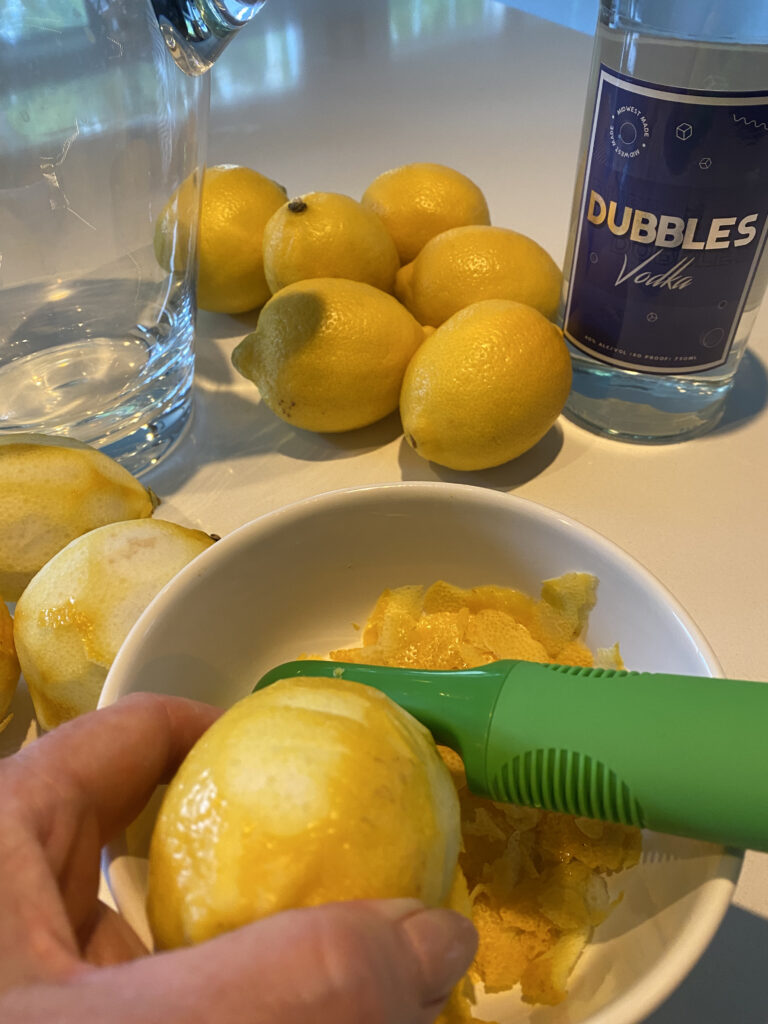 Using a small sharp knife, trim away the white pith from the lemon peels; discard the pith.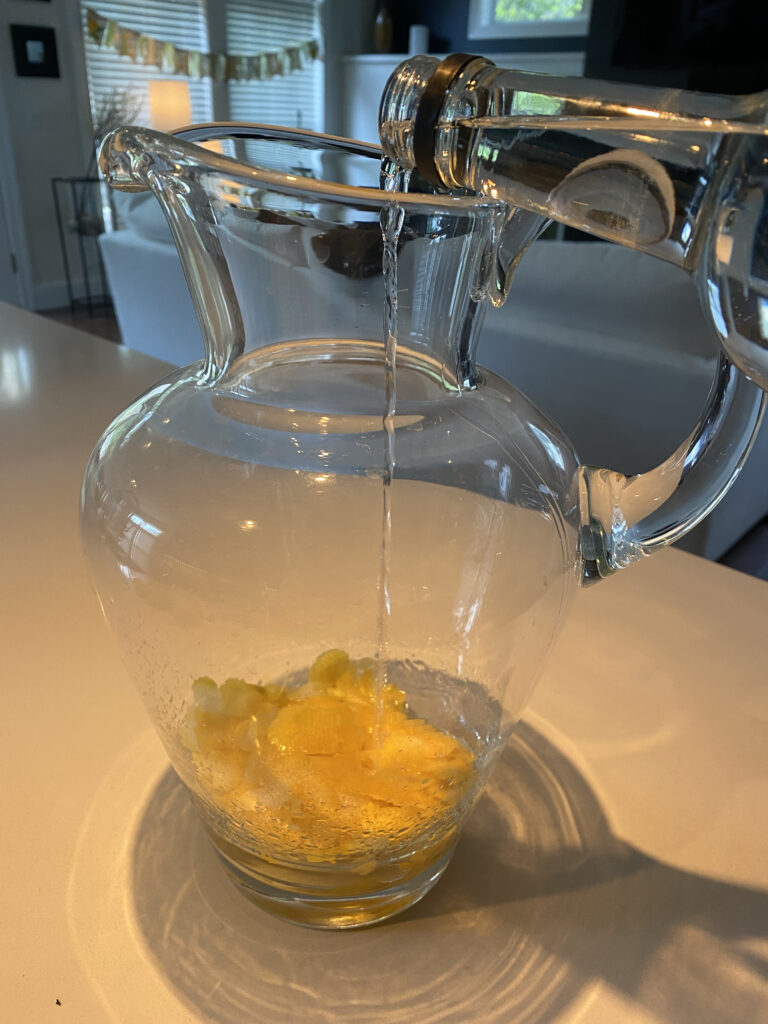 Place the lemon peels in a 2-quart pitcher. Pour the vodka over the peels and cover with plastic wrap.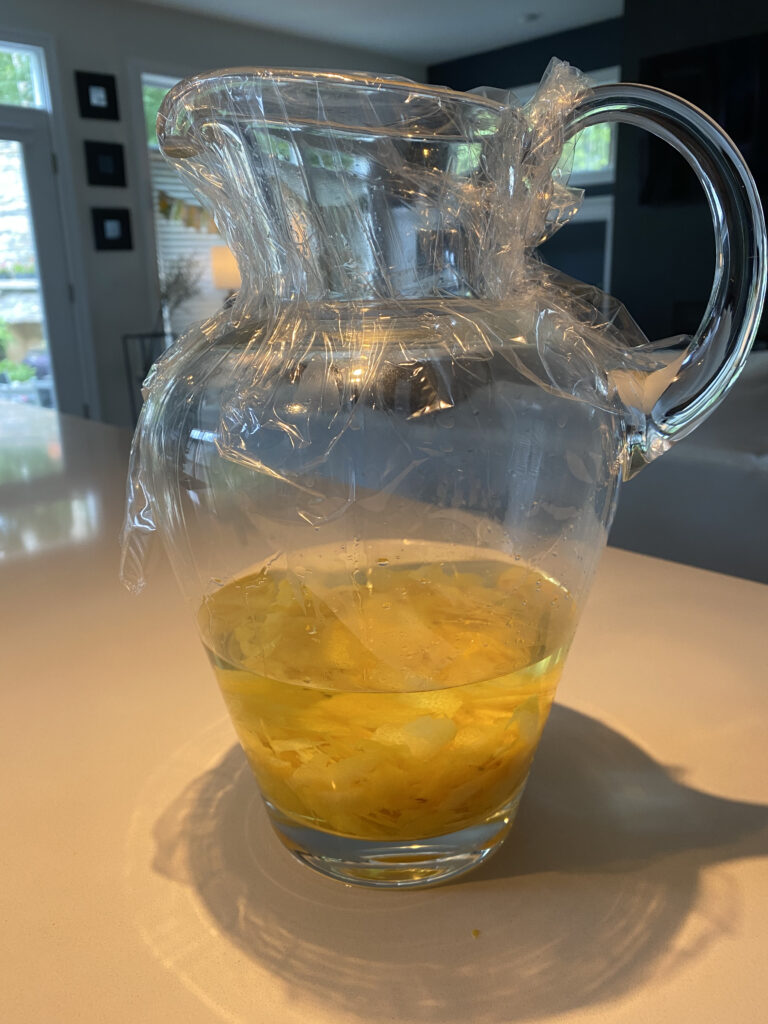 Steep the lemon peels in the vodka for four days at room temperature.
After four days, stir the water and sugar in a large saucepan over medium heat until the sugar dissolves (about five minutes).
Cool completely. Pour the sugar syrup over the vodka mixture.
Cover and let stand at room temperature overnight. Strain the limoncello through a mesh strainer. Discard the peels.
Transfer the Limoncello to bottles. Next, seal the bottles and refrigerate until cold, at least four hours and up to one month. (Recipe Courtesy: Giada De Laurentiis)
PRO TIP: Many recipes you'll find for Limoncello say to use a high-end vodka. Do Not. Waste. Your. Money. You are going to be pouring a large amount of sugar into the spirit. This will ruin the delicate profiles of a fine vodka. Just use the cheap stuff.
LIMONCELLO COCKTAIL RECIPES: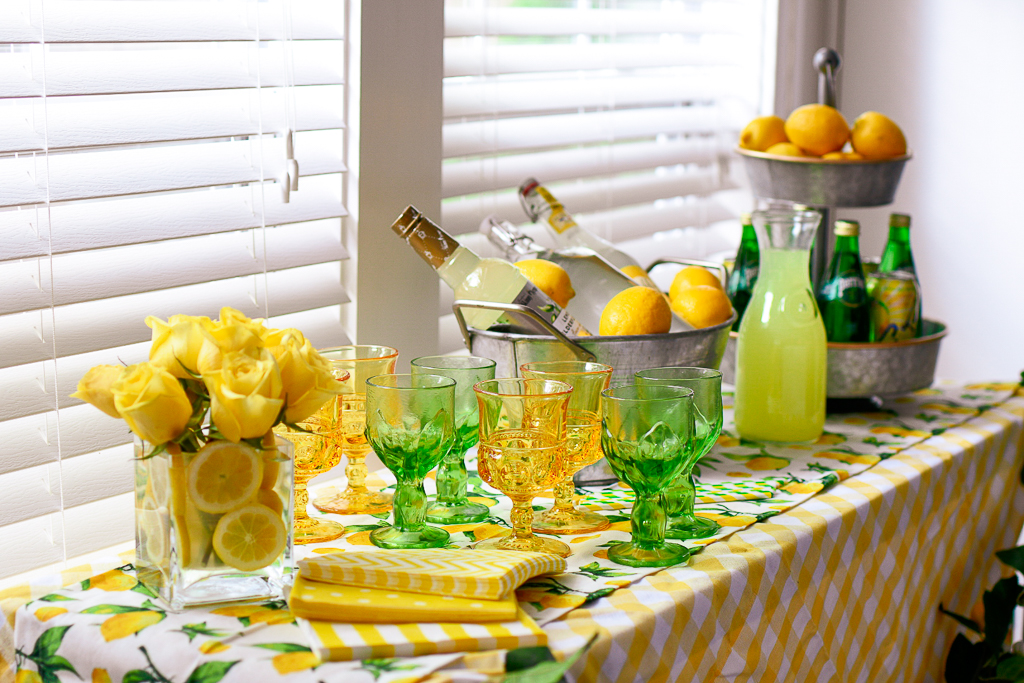 THE JUST CHILL
Simply serve the liqueur ice cold in a cordial glass at the end of a great meal.
LIMONCELLO MARTINI
Sometimes referred to as a "lemon drop" martini, this drink is the perfect combination of sweet and tart.
INGREDIENTS
1.5 ounces Limoncello
1 ounce vodka
.5 ounce freshly squeezed lemon juice
.5 ounce simple syrup
Combine ingredients into a shaker with lots of ice. Shake until ice cold. Strain into a martini glass. Garnish with a twist of lemon. (Recipe courtesy: A Couple Cooks)
UPDATED VODKA COLLINS
INGREDIENTS
1 ounce Limoncello
1 ounce vodka
Club soda
Give this classic a twist! In a highball glass, pour one ounce of Limoncello and one ounce vodka and stir. Top with club soda. We've used Perrier or LaCroix. Garnish with an orange and cherry. (Recipe courtesy: The Spruce Eats)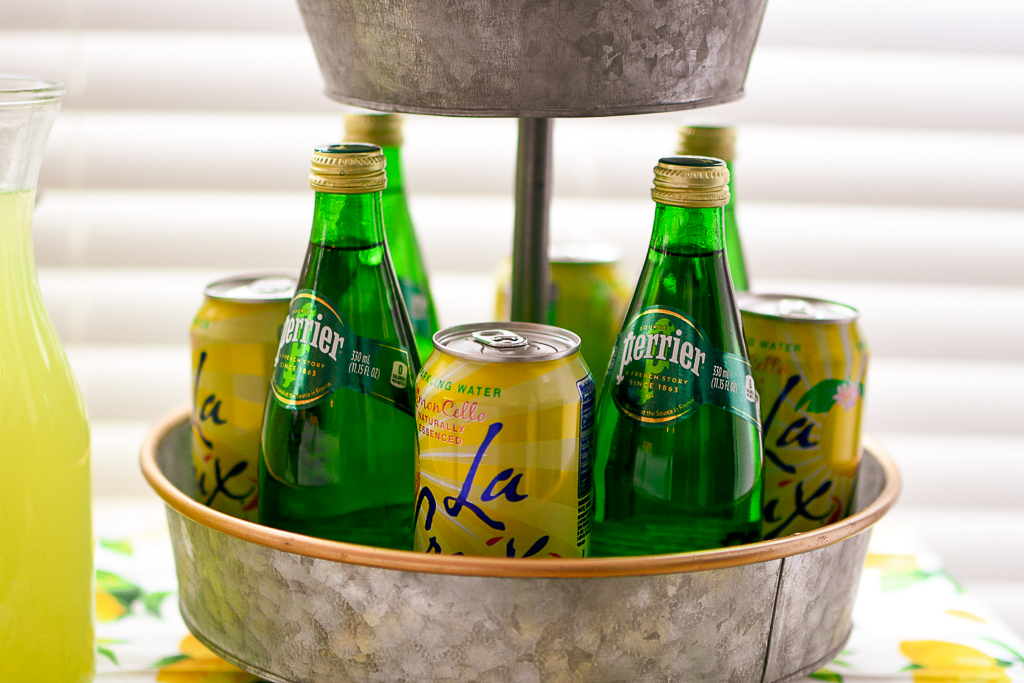 Let's make it a party! Discover adorable DIY Lemonade Stand Ideas and Cute Lemon Theme Party Decor.
Did you try this idea?
Share it on Instagram with the hashtag #makeeverydayanevent and tag @makeeverydayanevent.
If you have any questions or suggestions, contact us or leave a comment!
Follow us on social media! You can find us on Instagram, Pinterest, and Facebook.