THE BEST WHIPPED LEMONADE RECIPE YOU'LL LOVE ON A HOT SUMMER DAY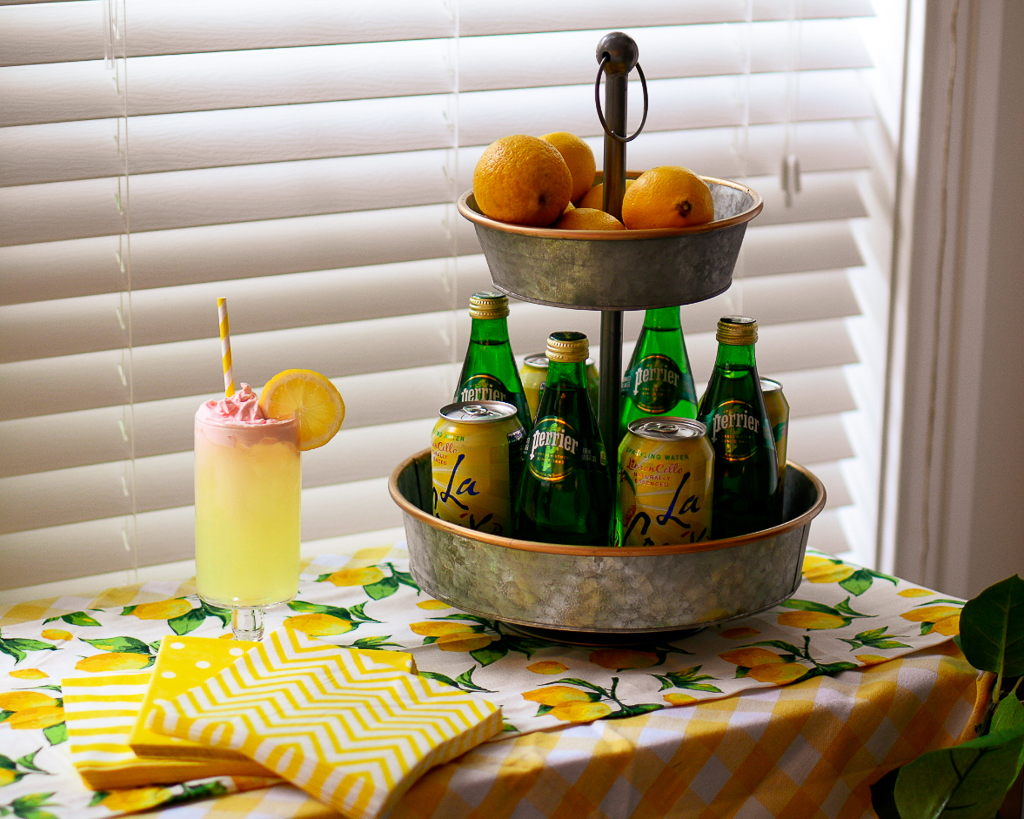 A whipped lemonade recipe that is as delicious, as it is adorable! Especially with pink lemonade. A great option for a shower or luncheon.
Whipped lemonade is all the rage this summer!
It's certainly been making the rounds on TikTok.
And it's easy to see why!
Not only is it delicious, it's adorable … especially when you use pink lemonade.
It's a great and refreshing drink that is part of our DIY Lemonade Stand Ideas.
Plus, it's one of the best nonalcoholic lemonade drinks we've found.
And it's so pretty!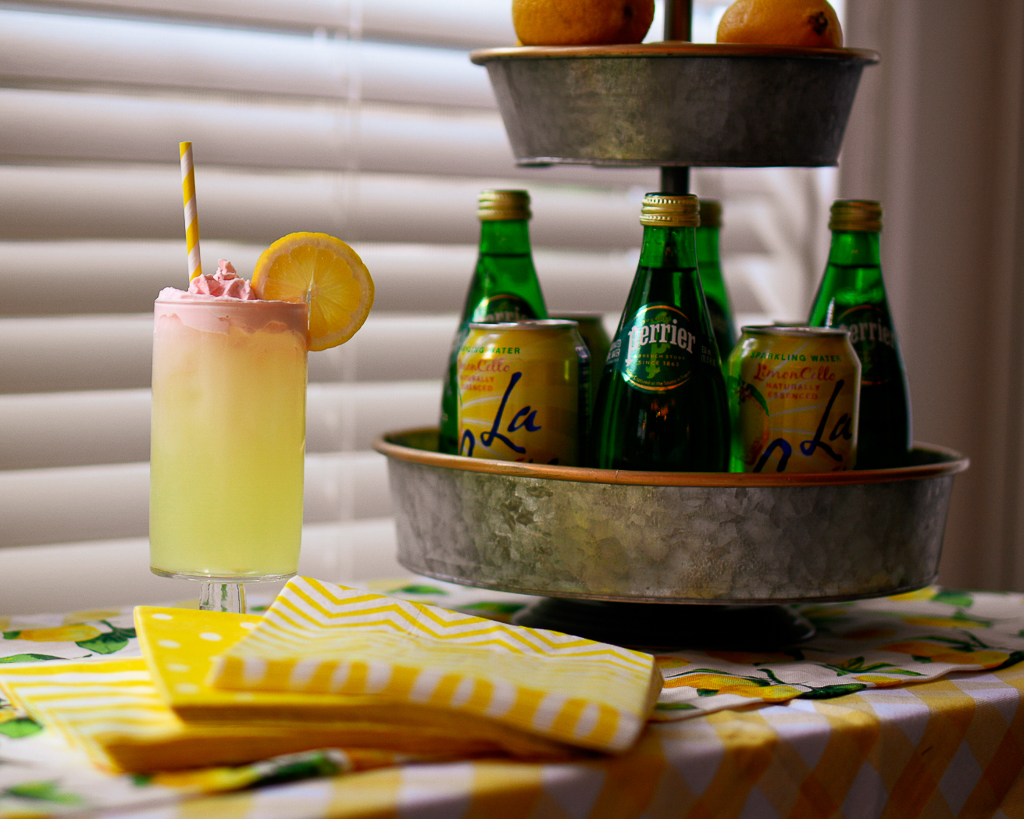 It would be a fantastic choice to serve for a bridal or baby shower, or at a luncheon.
It's also just a great afternoon treat on any given day for absolutely no reason, except a bit of a pick me up!
Since I wanted to make our whipped lemonade recipe a really pretty and cute drink, I used pink lemonade crystals for the whipped lemonade on the top.
You could use regular lemonade crystals but realize the top will be yellow, so it won't be contrasting.
This whipped lemonade recipe makes a single serving but it can easily be doubled, tripled or more!
HOW TO MAKE WHIPPED LEMONADE:
INGREDIENTS
1 tablespoon Crystal Light pink Lemonade mix
¼ cup heavy whipping cream
Carafe of fresh lemonade
Ice cubes
Lemon slice for garnish
Measure one tablespoon of Crystal Light pink lemonade mix into a bowl.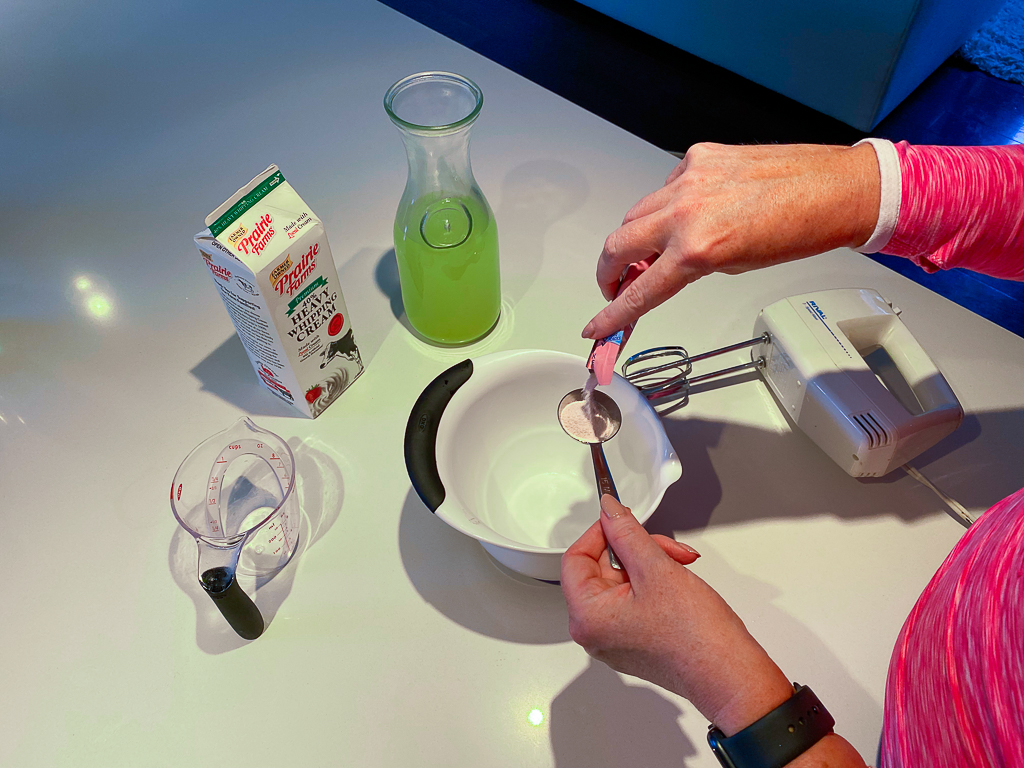 A lot of recipes say to use a whole packet.
This will make a really sweet whipped lemonade.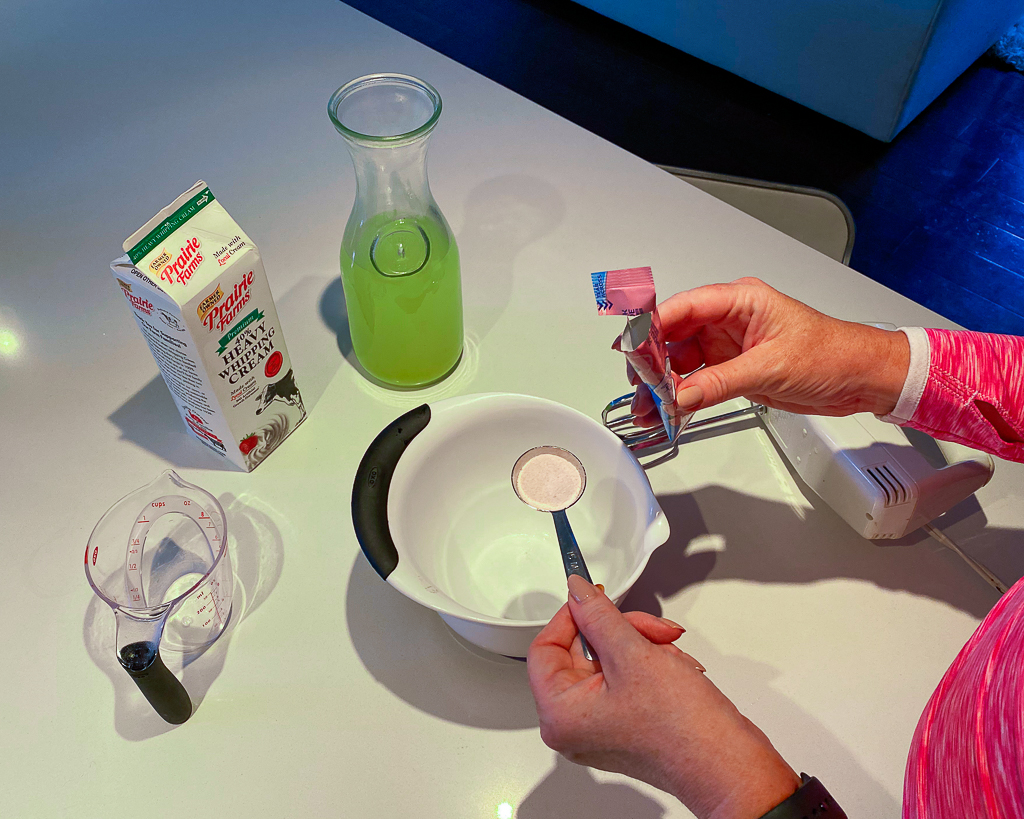 I found it was much better to only use one tablespoon of the mix for this whipped lemonade recipe.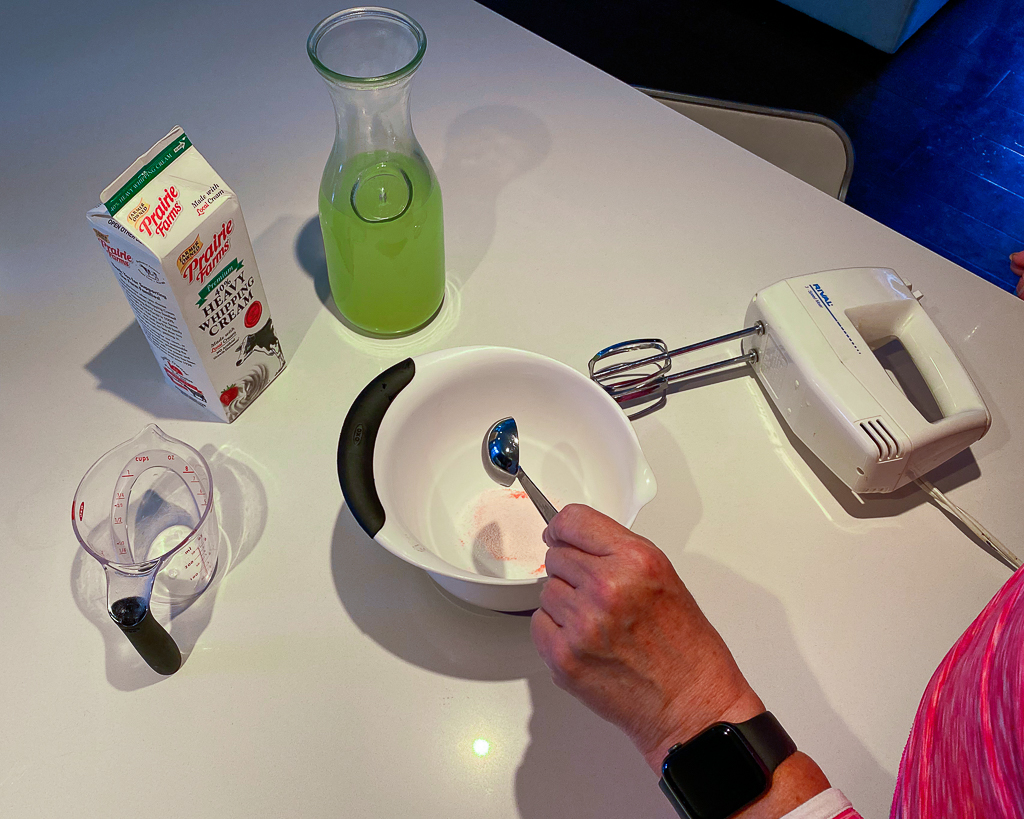 Pour the heavy whipping cream over the drink mix. Combine with a hand mixer for 2 to 3 minutes.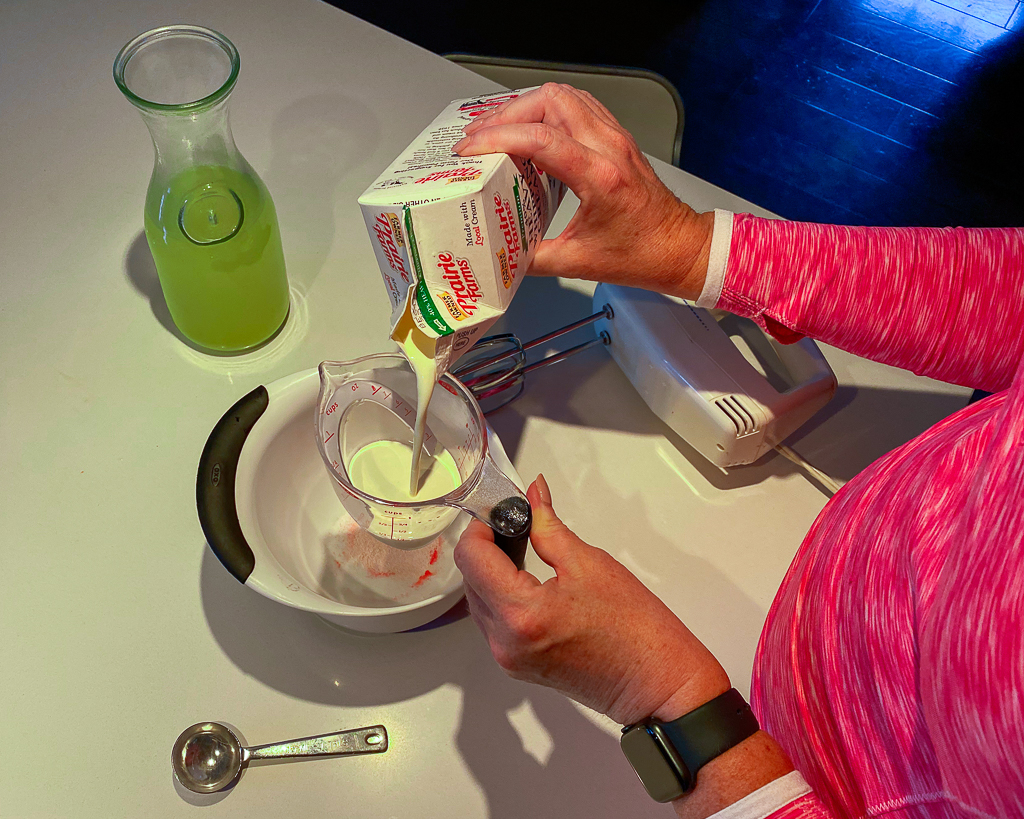 The whipping cream should double in size.
Pour six ounces of lemonade over ice into a tall, highball (or similar) glass.
Spoon whipped lemonade into the glass, on top of lemonade, until full.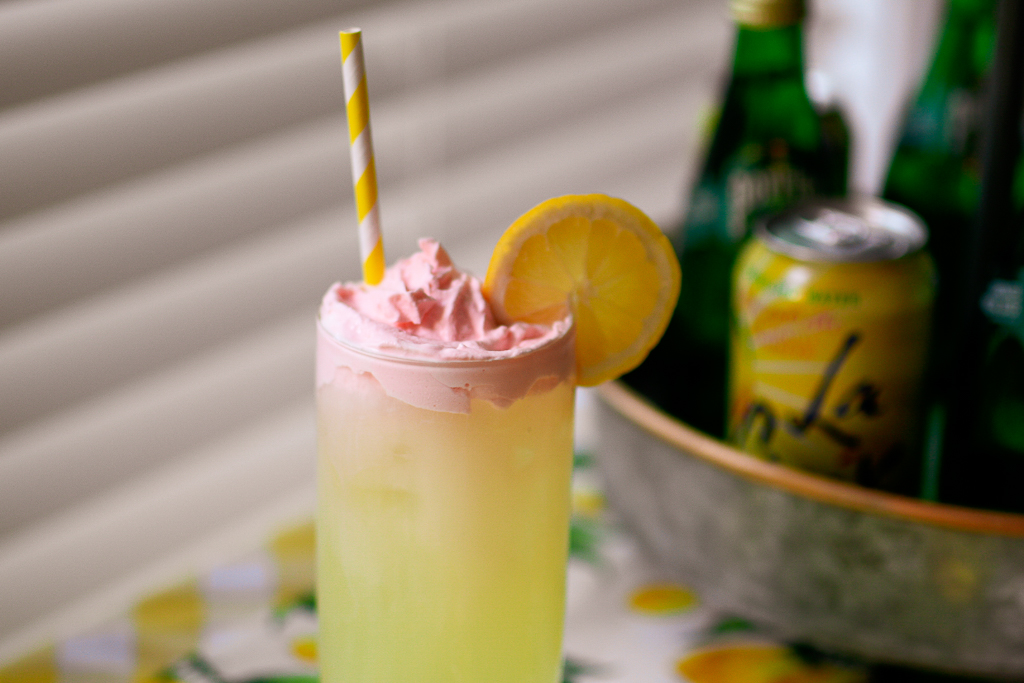 Add a fun, colorful paper straw and a lemon wheel as a garnish.
If you'd like, you can add vodka, tequila or gin to the non-whipped lemonade to make this whipped lemonade recipe into a cocktail!
We've also got some great lemonade cocktail recipes you'll love, as well as a fantastic limoncello recipe with cocktail ideas.
Enjoy!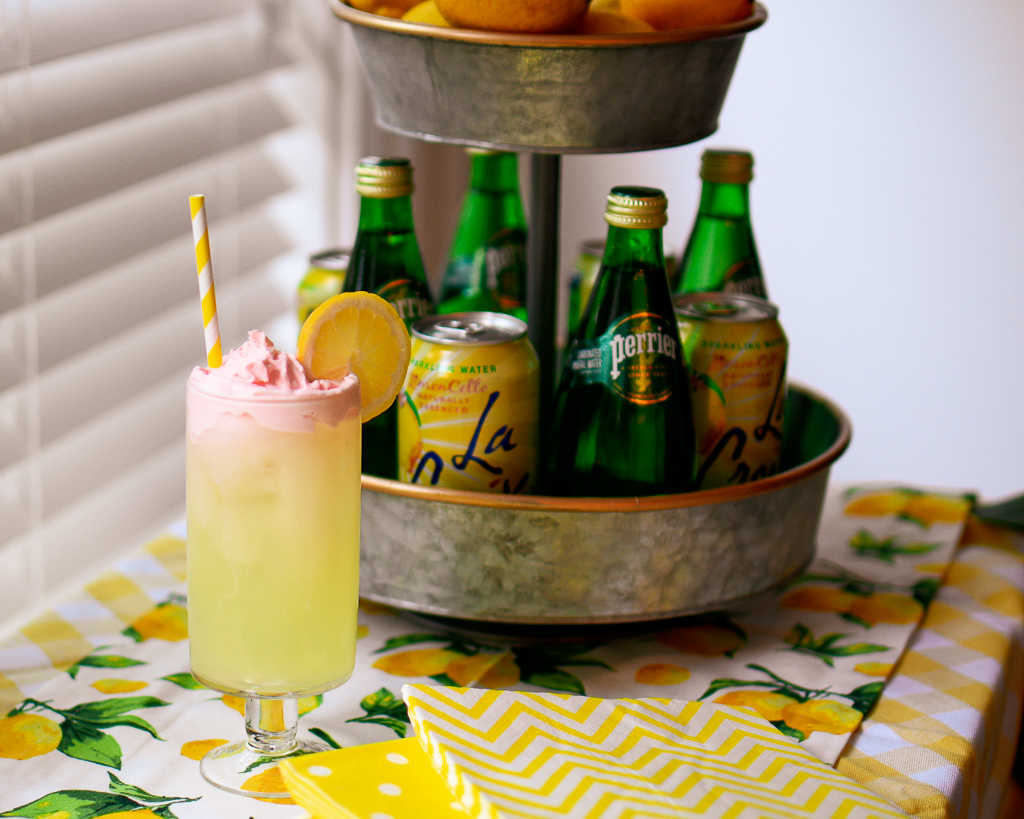 Let's make it a party!
Discover these adorable DIY Lemonade Stand Ideas and Cute Lemon Theme Party Decor.
Did you try this idea?
Share it on Instagram with the hashtag #makeeverydayanevent and tag @makeeverydayanevent.
If you have any questions or suggestions, contact us or leave a comment!
Follow us on social media! You can find us on Instagram, Pinterest, and Facebook.