THE BEST DIRTY SHIRLEY RECIPE YOU NEED TO DISCOVER THIS SUMMER!
This Dirty Shirley recipe is delightful, refreshing and nostalgic.
And you can't serve this Dirty Shirley recipe without a cherry and a swizzle stick!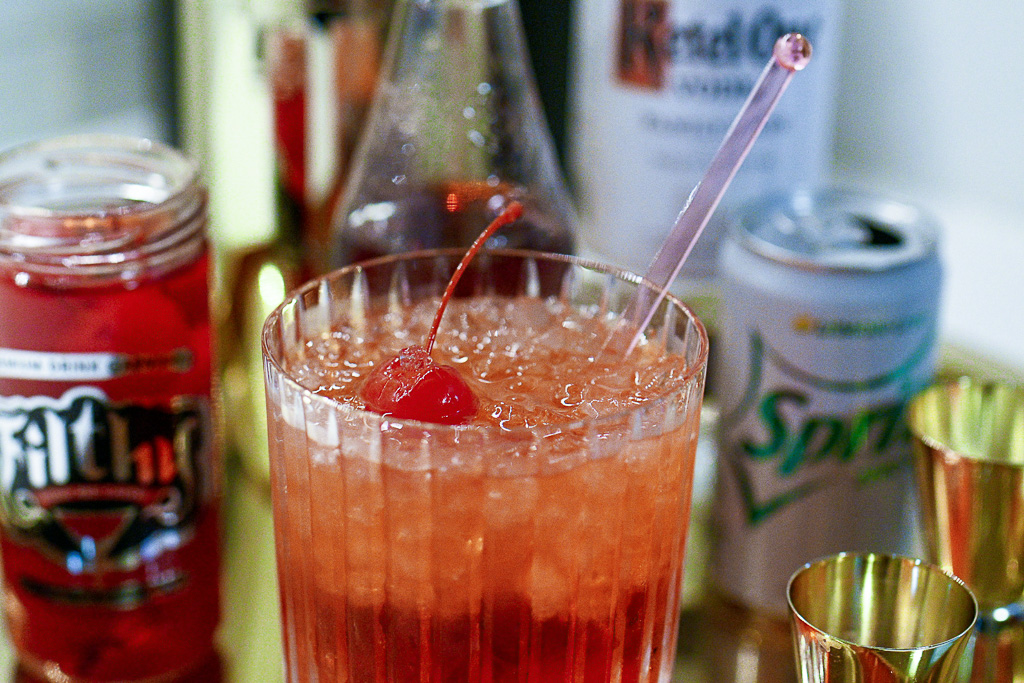 Remember the "kiddie" cocktail?
LOL. I most certainly do.
In retrospect, I'm not sure that was the most appropriately named drink to serve a six year old …
But alas, I also rode backwards in my aunt's station wagon with my cousins in between downing kiddie cocktails.
We all survived.
The kiddie cocktail (or Shirley Temple as it is also called) was a staple of my Friday nights during the late seventies.
While my parents unwound before ordering dinner at a nice restaurant, they also enjoyed a Manhattan or a Rob Roy, and I sipped on my Shirley Temple.
It was colorful, pretty, a little tart, and always garnished with a maraschino cherry.
And the drink was simply not complete without a swizzle stick!
This long-last tradition, often took the shape of a paddle, giraffe or featured the restaurant's name in some fancy design. Remember those?
The swizzle stick is nostalgia at its best.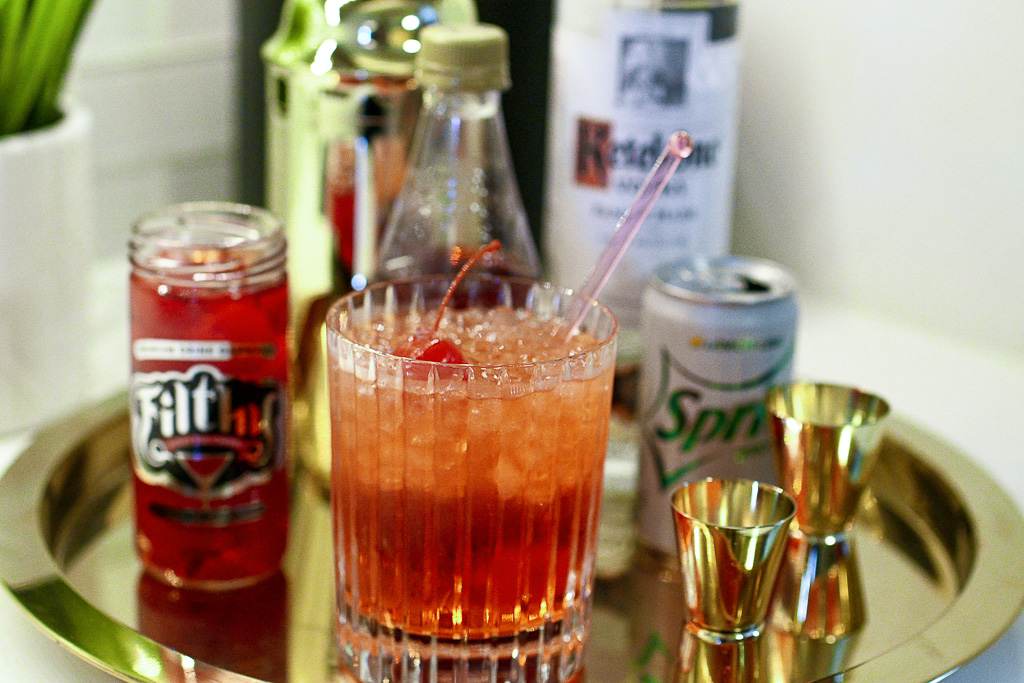 When I got wind of the Dirty Shirley craze, I simply had to jump on board.
It almost felt like a call of duty.
As a nod to my Friday nights of yesteryear and in keeping with my fondness for a good "adult" cocktail to end the week, I summoned Matt to concoct the best Dirty Shirley recipe.
And I think he did an excellent job.
He even included a pastel swizzle stick! Keep reading to find out how you can make this delightful drink at home too!
But first, a few fun facts about this drink genre:
WHY IS IT CALLED A SHIRLEY TEMPLE?
The drink is named after the famous childhood actress Shirley Temple and is considered to be the world's first mocktail.
Since its creation, non-alcoholic cocktails have come a long way. In fact, we've previously shared some delicious mocktail recipes.
WHAT IS THE ORIGIN SHIRLEY TEMPLE COCKTAIL?
According to one legend, a bartender at Chasen's restaurant in Hollywood, Calif. invented the Shirley Temple cocktail.
The restaurant closed in the mid nineties but historians describe Chasen's as "old Hollywood personified," with classic red booths and lots of wood-paneled walls.
You can totally picture it. And even today, I love those kind of restaurants.
Young Shirley became a bit aggravated when the bartender wouldn't serve her the same Old Fashioned cocktail as the adults she was with were drinking. Smart.
So he came up with a more appropriate children's version.
And it makes sense. The Shirley Temple cocktail is similar in color to the Old Fashioned.
I'm sure Shirley was fooled!
WHAT IS THE SHIRLEY TEMPLE DRINK?
The traditional ingredients of a Shirley Temple drink are ginger ale, with a splash of grenadine and a maraschino cherry garnish. You can also use Lemon lime soda instead of ginger ale.
WHAT FLAVOR IS GRENADINE?
Grenadine is a non-alcoholic syrup, with a deep red color, and is traditionally made from pomegranate.
The origin of the word grenadine is the French word grenade (pomegranate). It is commonly found in cocktails such as the Singapore Sling, Tequila Sunrise and the Zombie, among others.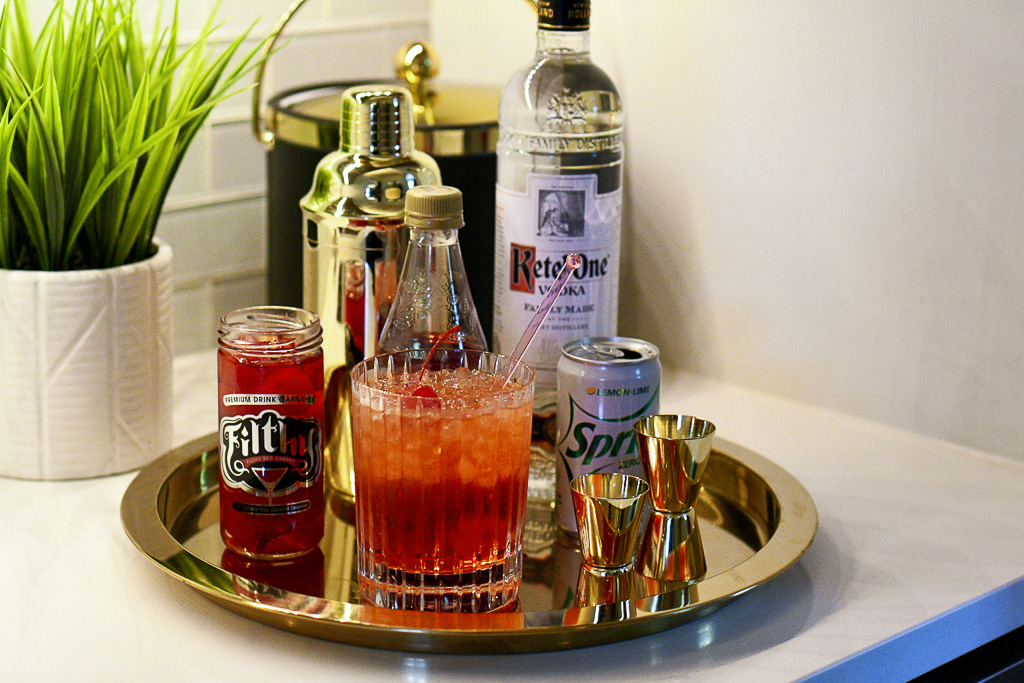 WHAT IS A DIRTY SHIRLEY?
A Dirty Shirley is an adult spin on the classic Shirley Temple cocktail that includes vodka.
It is delightful and nostalgic, which has no doubt led to its recent rise in popularity!
HERE IS THE BEST DIRTY SHIRLEY RECIPE …
This cocktail should not simply be a spiked version of your Shirley Temple from the seventies.
As an adult, I find a Shirley Temple can be rather syrupy and overly sweet.
This Dirty Shirley recipe uses high-end ingredients, like these spectacular maraschino cherries by Filthy as a garnish.
This Dirty Shirley recipe is also lower in calories, since it uses Diet Sprite.
Posts on Make Every Day an Event may contain affiliate links which means we may earn a small commission on purchases at no extra cost to you. To learn more, please read our full disclosure here..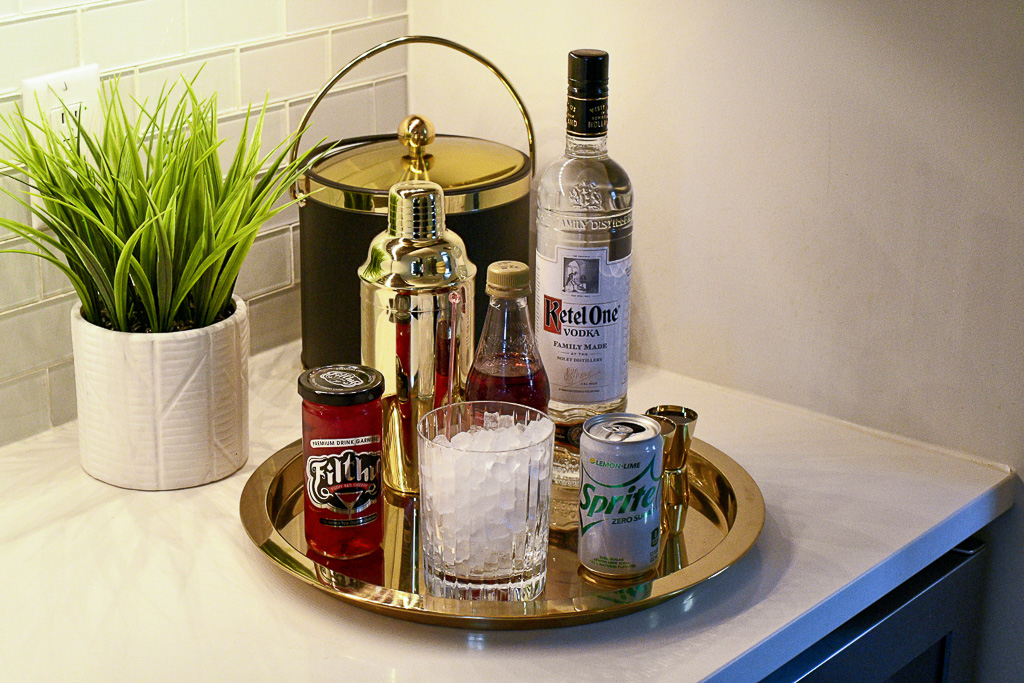 DIRTY SHIRLEY INGREDIENTS
Two ounces Ketel One vodka
One ounce Rose's Grenadine
Eight ounces Diet Sprite
Filthy Maraschino Cherries
Ice Nuggets
HOW TO MAKE A DIRTY SHIRLEY
Fill your favorite cocktail glass with ice nuggets
Add vodka and grenadine.
Top with Diet Sprite.
Garnish with a single Filthy Maraschino cherry and add a fun swizzle stick.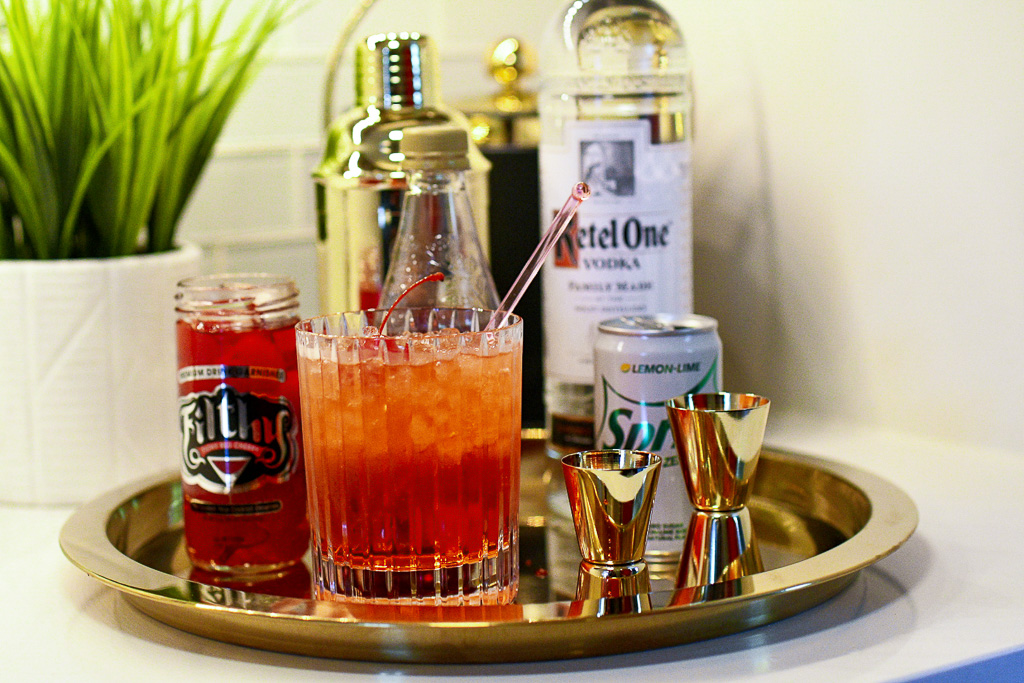 Did you enjoy this Dirty Shirley recipe? Check out these other great entertaining ideas you don't want to miss:
Discover the Daiquiri … It's Not What You Think!
Five Great Tablescape Ideas for a Casual Summer Dinner Party
Rose All Day with These Rose Cocktails
If you have any questions or suggestions, contact us or leave a comment!
Follow us on social media! You can find us on Instagram, Pinterest, and Facebook.