HOMEMADE CRÈME FRAICHE RECIPE THAT'S PERFECT FOR A CAVIAR TASTING PARTY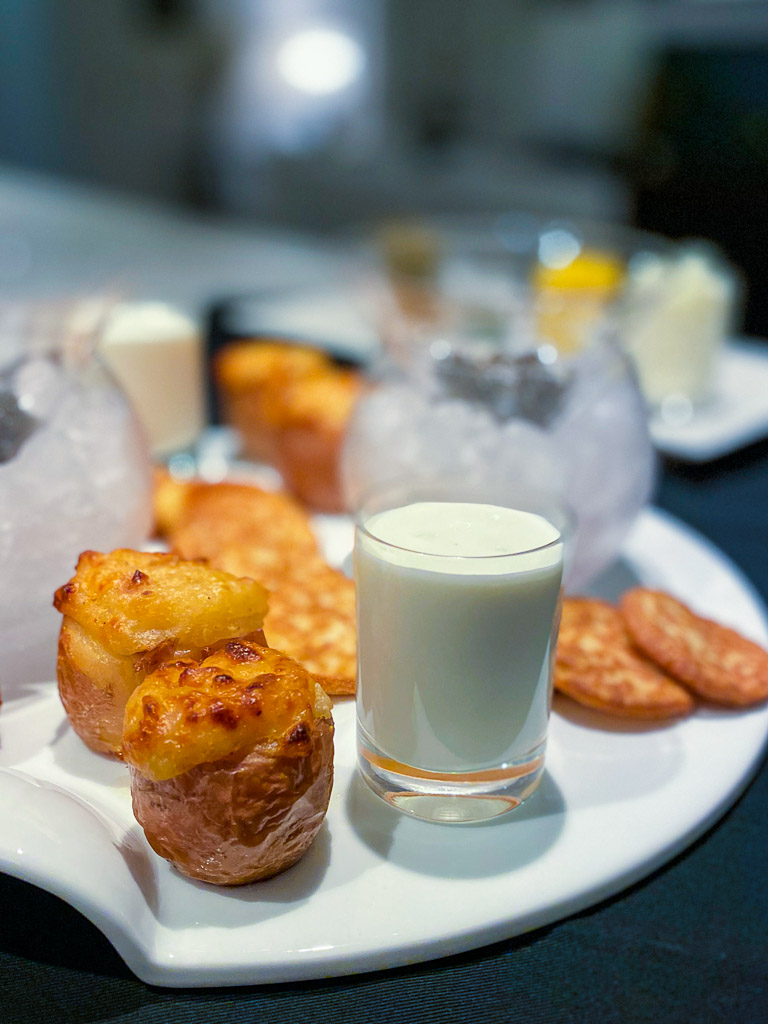 We made this easy crème fraiche recipe for our caviar tasting. While it was simple, it did require some advanced noticed. In its most traditional setting, caviar is typically eaten as an appetizer and served with blinis, crème fraiche and chives. For our tasting, we also added in chopped egg white, chopped yolk and minced capers. We also made our own crème fraiche. This recipe was easy to make and was the perfect accompaniment for our caviar tasting on National Caviar Day.
EASY CRÈME FRAICHE RECIPE
1 cup heavy cream
2 tablespoons buttermilk
In a bowl, combine the cream and buttermilk. Cover with a clean kitchen cloth in a warm, draft-free place and let sit until a thickened, but still a pourable consistency (between 12 to 16 hours). Stir and refrigerate until ready to use. Can be refrigerated for up to 1 week. (Recipe courtesy: Food Network)
Did you try this idea? Share it on Instagram with the hashtag #makeeverydayanevent and tag @makeeverydayanevent! Looking to expand your knowledge of caviar and host a full-fledged tasting? Check out what you need to know for a caviar tasting!