AN EASY TO MAKE, FRESH PINA COLADA RECIPE. YUM.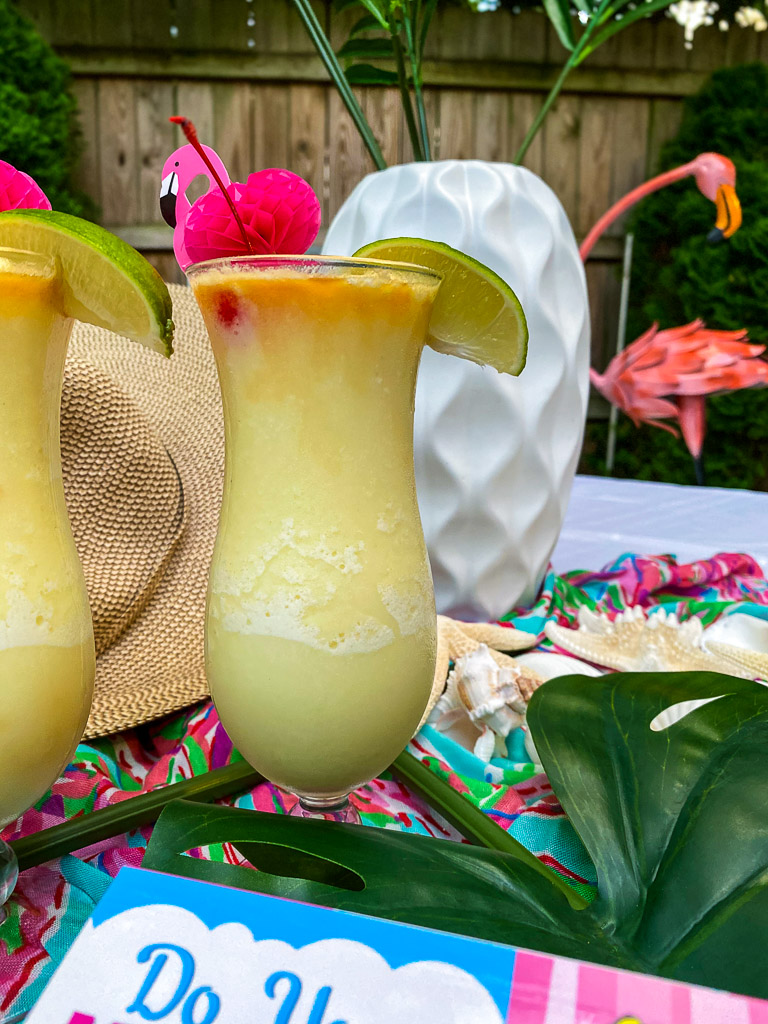 Wow is the only way to describe this cocktail. Discover the wonders of an easy and fantastic Pina Colada recipe that uses fresh pineapple. It is so simple to make and tastes so much better than any of those sugar infused, syrupy concoctions that are dispensed out of a questionable machine and to which you've unfortunately grown accustomed.
We served this as part of our celebration of National Pina Colada Day on June 11, but it would make a great, refreshing break for any summer party.
½ fresh pineapple, peeled, cut into 1½-inch pieces
6 ounces sweetened cream of coconut
2 ounces unsweetened coconut milk
8 ounces white rum
2 tablespoons fresh lime juice
2 ounces dark rum
Maraschino cherries and lime wedges
Place pineapple pieces in a resealable plastic bag. Freeze until solid, at least three hours. Purée pineapple, cream of coconut, coconut milk, white rum, lime juice, and three cups ice in blender until smooth.
PRO TIP: Be sure to shake cream of coconut and coconut milk in their cans before measuring.
Transfer blended mixture to freezer and freeze until it is thickened (should be the consistency of a milkshake), approximately 25–35 minutes. Remove from freezer and blend again until mixture is the perfect slushy frozen drink consistency. Divide among glasses. Top off each with ½ oz. dark rum, if using, and garnish each with a cherry and lime wedge. (Recipe courtesy: Bon Appetit)