CHEERS TO NATIONAL HAPPY HOUR DAY AND THESE CLEVER IDEAS FOR A VIRTUAL CELEBRATION!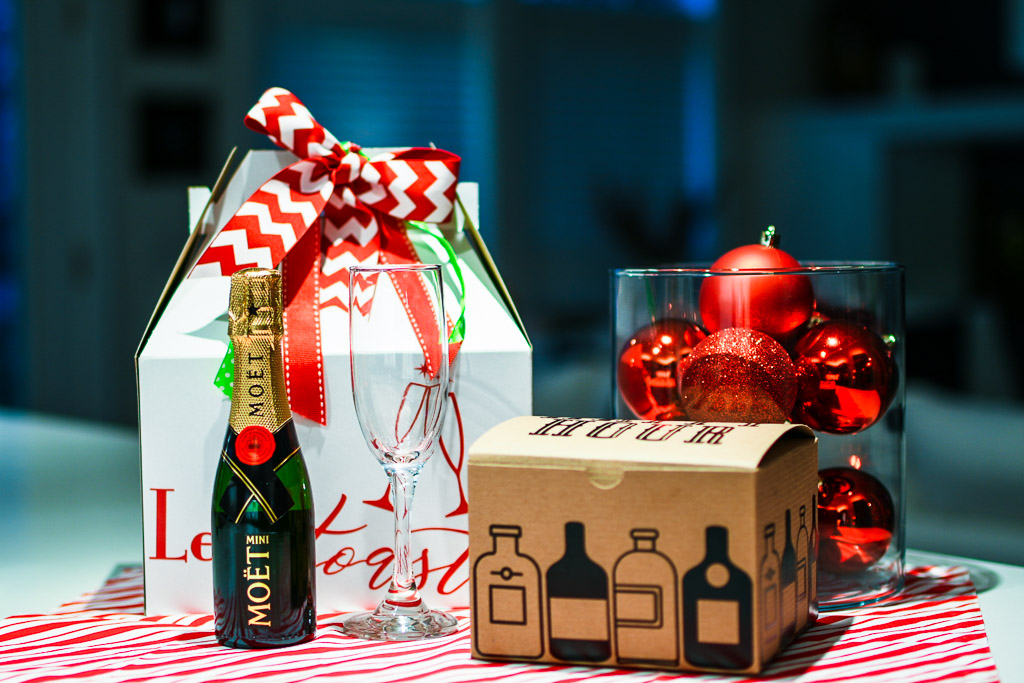 Here's a toast to two clever virtual happy hour ideas! Since November 12 is National Happy Hour Day, we thought it was a perfect time to share some unique ways to pull together a virtual happy hour with your friends. Whether you choose an in-home bourbon tasting or opt for a bit of a fancier, champagne celebration, we've got you covered (and customized, bowed and boxed)!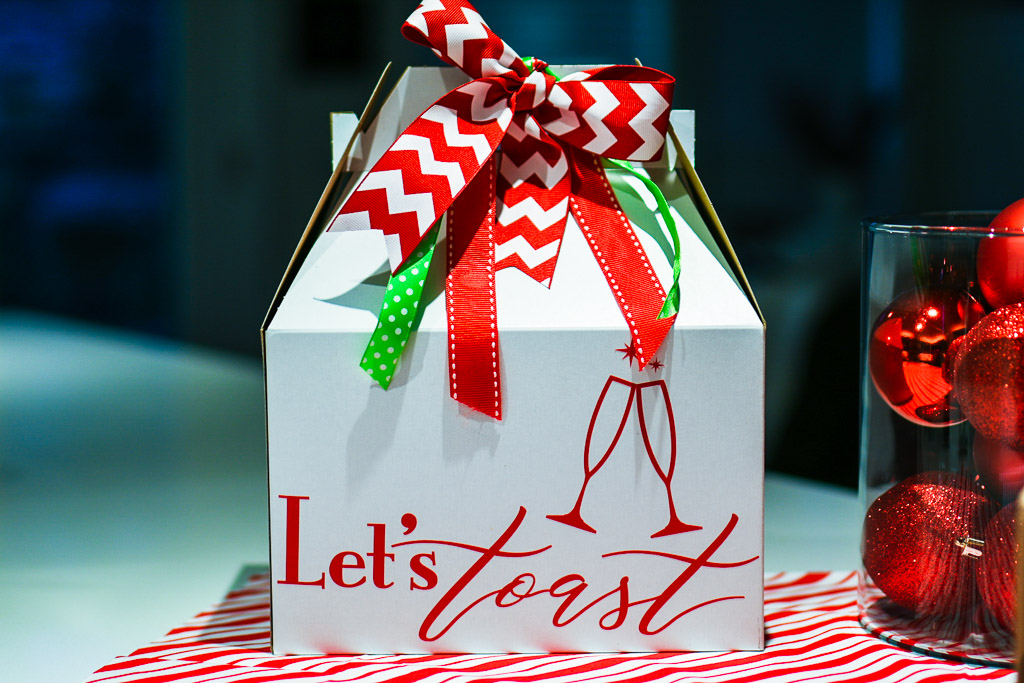 This year seems to have everyone both shaken and stirred. But as you know, we believe "there's always something to celebrate." So with that in mind, we create happy hour gift boxes for a group of friends to entice them to dial-in for just one more Zoom meeting. But this one promised to be fun! What's the perfect way to "host" the event? Pull together a curated gift box for each attendee.
We curated two boxes. One aimed at those who enjoy a bit of the more potent potables and another that was geared toward those who may want to imbibe a bit less.
A SELECTION OF BOURBONS …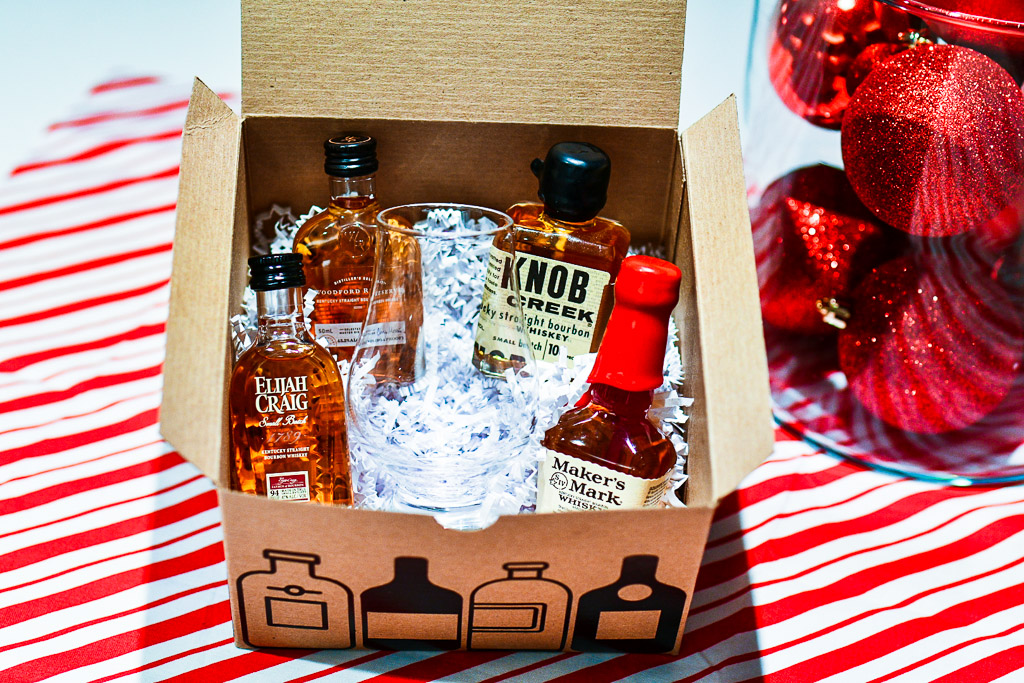 This box featured small bottles of Elijah Craig, Woodford Reserve, Knob Creek and Maker's Mark. In addition, we included a Glencairn nosing glass.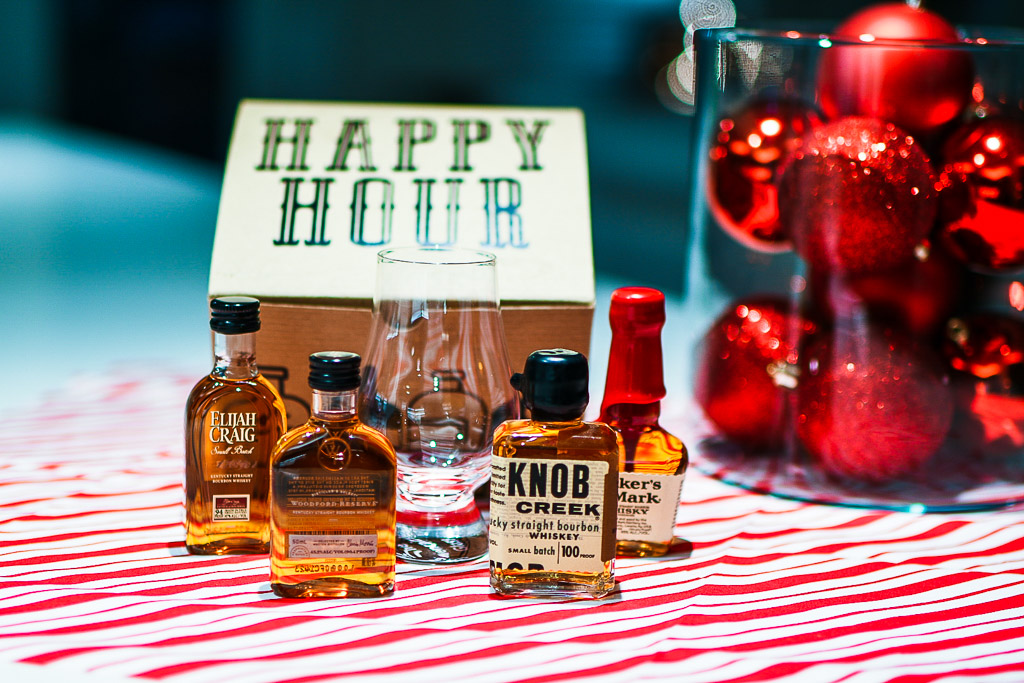 These brown kraft boxes were the ideal choice to house these bourbons, as well as the perfect size. White crinkle paper ensured the contents of the box traveled safely when we delivered them to each of the attendees' doorsteps. With the help of my Cricut maker, I customized the boxes. The resulting look truly embodied the boxes' contents. It gave the overall presentation a very Southern, Bourbon Trail vibe.
MAY WE PRESENT SOME BUBBLY …
The second curated box featured a split of champagne, as well as a champagne flute.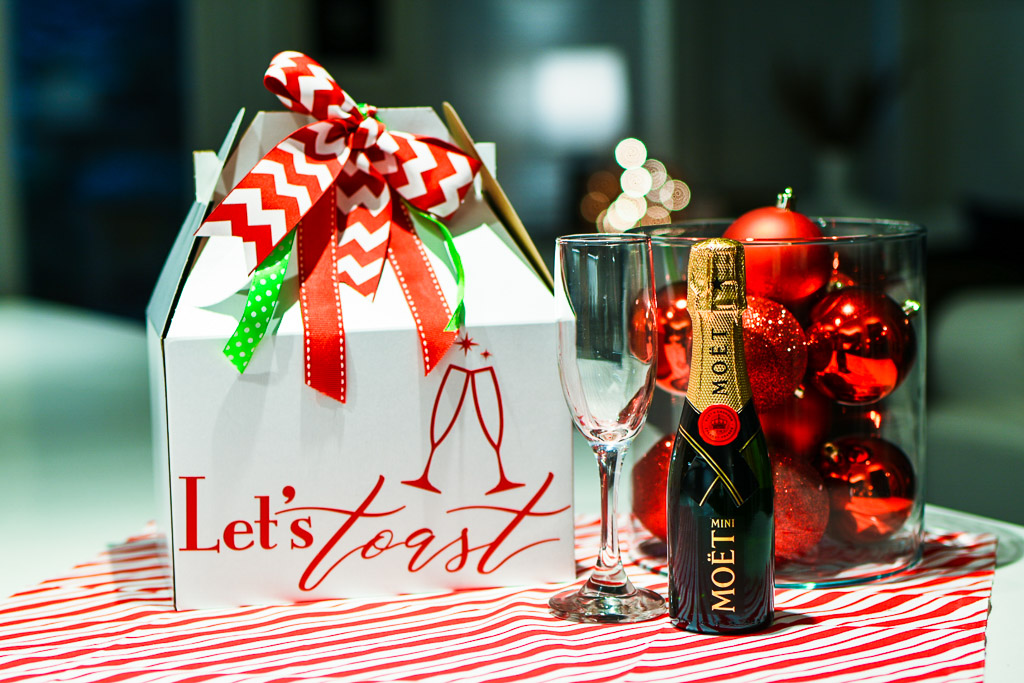 These white gable boxes were the perfect size, shape and color to house both the split and the flute, as well as lime green shred to keep the contents safe.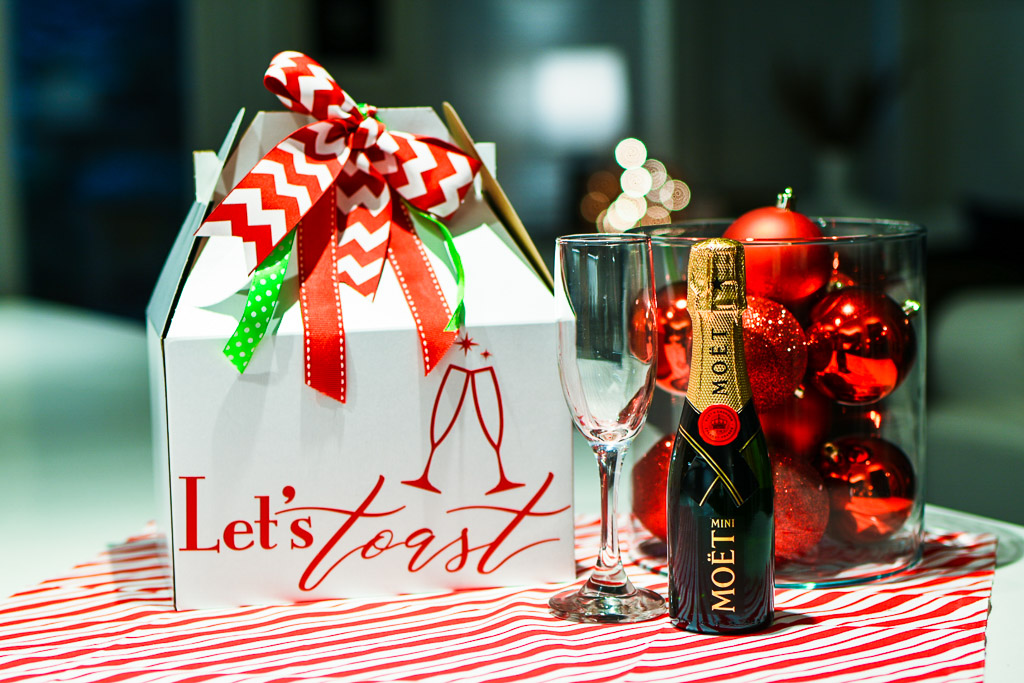 Using my Cricut maker, I customized a fun graphic image for the front of each gift box. Adorable red and green fabric ribbon, tied into a cute bow completed the look.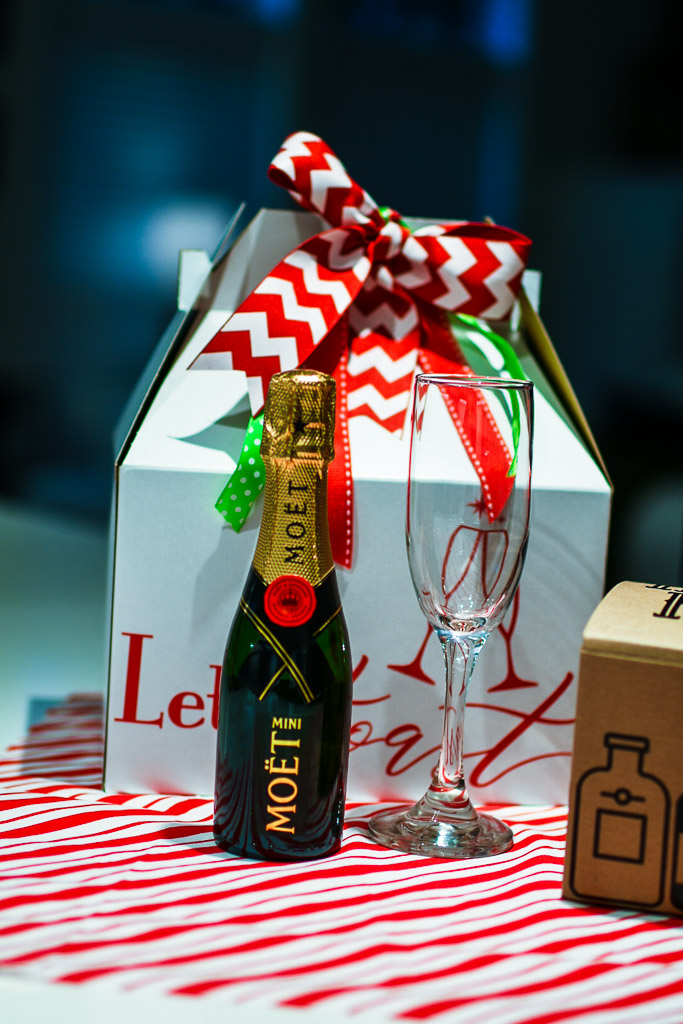 Now that you've got the drinks, you need to play a game or two. Here are 10 Fun Virtual Happy Hour Ideas (Drinks Not Included). This is a great way to kick-off or end the holiday season.
Looking for other great Christmas ideas?
You'll find lots of great inspiration in these posts:
The Best Hot Chocolate Station Ideas
This Cocktail is a Great Idea for Your Ugly Christmas Sweater Party
An Easy Adorable Christmas Dessert That Will Have You Singing "Let it Snow!"
Cue the Coziness! These Yarn Christmas Trees Add Warmth
My Favorite Christmas Cookie — So Cute! So Tasty!
Did you use any of these ideas? 
Share them on Instagram with the hashtag #makeeverydayanevent and tag @makeeverydayanevent.
If you have any questions or suggestions, contact us or leave a comment!
Follow us on social media! You can find us on Instagram, Pinterest, and Facebook.