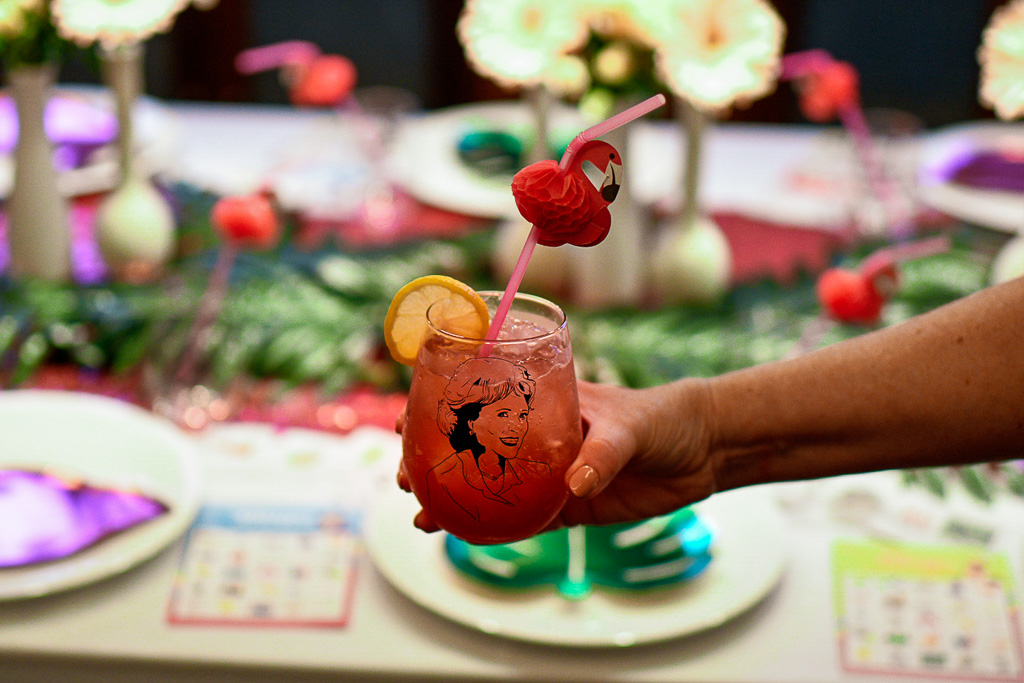 These Golden Girls Party ideas are adorable, fun and perfect for a girls night! They are also a clever way to celebrate Galentine's Day!
Galentine's Day is upon on us!
Say what … ?
Did I miss an email? Is there a costume required?
Don't panic.
This holiday is all about celebrating you and your tribe.
While it's not exactly a tradition (yet), this annual occurrence is catching on and it's one you definitely don't want to miss!
In fact, I've pulled together a great playbook for you to plan the best Galentine's Day ever.
These are also great ideas for a really fun girls' night.
And they're all centered around everyone's favorite foursome … The Golden Girls.
Because they are truly the definition of beloved!
So in honor of Rose, Blanche, Dorothy and Sophia, here are seven of the best Golden Girls party ideas that will create a great celebration for you and your gal pals, on Galentine's Day or any other day of the year!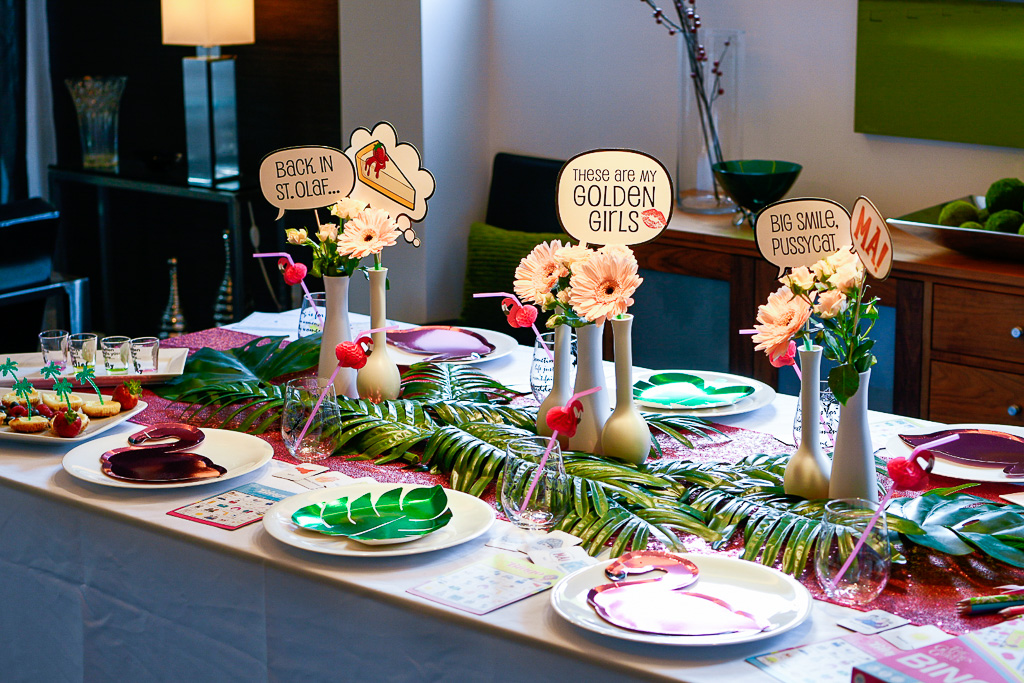 But before the party begins, let's explore a little bit more about this Galentine's Day holiday and why it's a great reason to celebrate with your besties.
WHAT IS GALENTINE'S DAY AND WHEN IS GALENTINE'S DAY?
Originally introduced as a concept in a 2010 episode of "Parks and Recreation," Galentine's Day has morphed into a yearly fête of "ladies celebrating ladies."
How this day went from fiction to tradition is almost certainly due to a groundswell of #galentinesday a few years ago.
So like most of the fun things in today's pop culture, we have social media to thank for the birth of February 13 as the nonofficial holiday known as Galentine's Day.
Despite its questionable origins, let's not look a gift horse in the mouth, ladies.
Let's just join in on the party.
Apparently there are a few good things Facebook and Twitter have given us and this is definitely one of them!
WHAT IS A GALENTINE'S DAY PARTY?
Galentine's Day is the ideal day of the year to gather your gal pals and say, "Thank you for being a friend."
So on that note, literally, THAT note, I can't think of a better way to celebrate than by throwing a Golden Girls party!
Blanche, Rose, Dorothy, and Sophia … these ladies embody everything we all love about our best girlfriends.
They were funny, independent, always there for each other and shared a love of cheesecake.
Sign. Me. Up.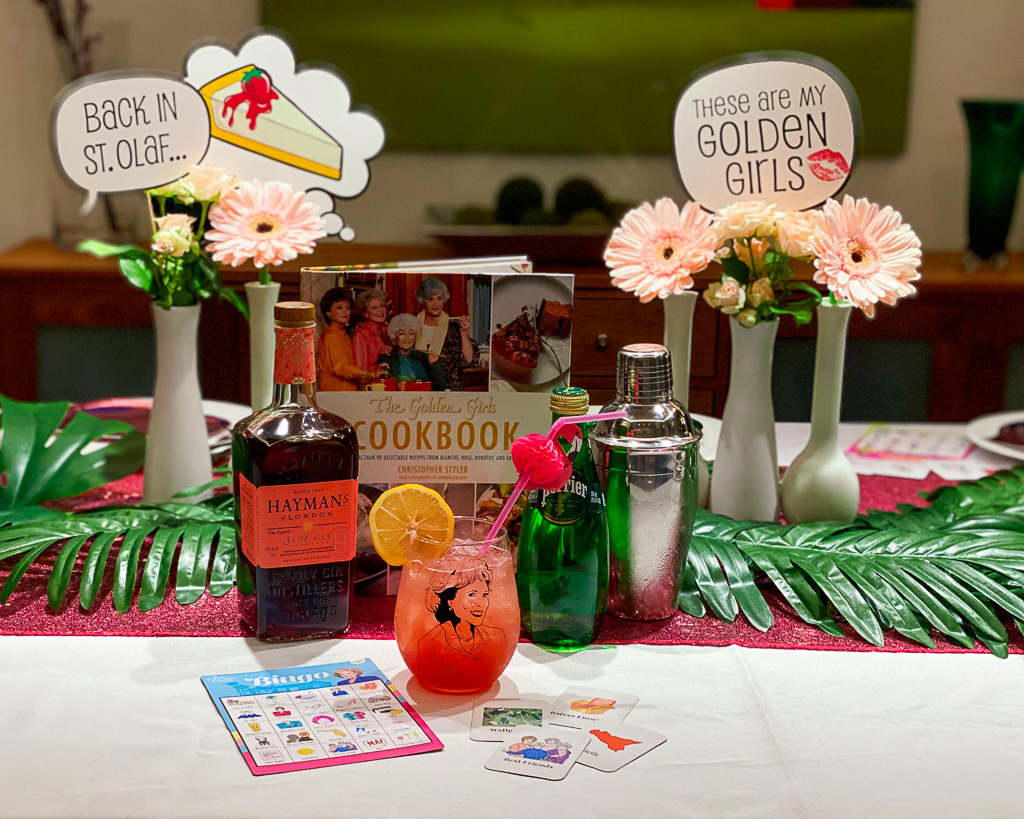 HOW DO YOU THROW A GALENTINE'S DAY PARTY?
Picture it!
A perfect evening with your besties that's made even better with these seven adorable Golden Girls themed party ideas:
1. CREATE AN EASY AND ADORABLE THEMED CENTERPIECE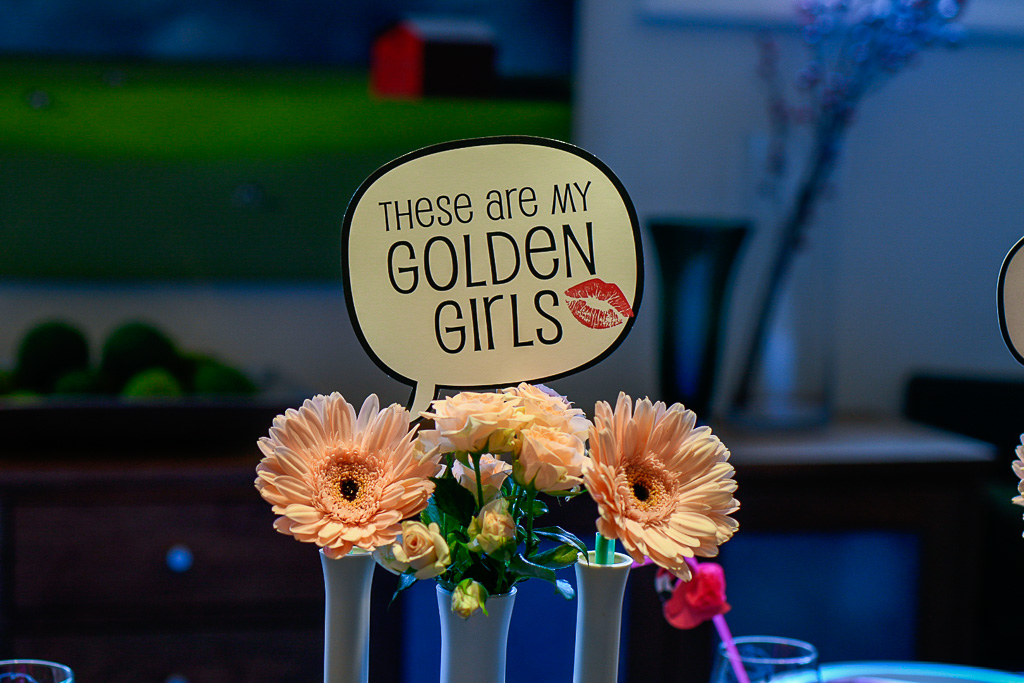 I love to add fresh flowers to any celebration.
And this centerpiece idea is as easy as it is cute!
I've used these modern white vases before and they were the perfect choice to create this centerpiece.
I simply added some pink miniature roses and pink Gerbera daisies to them.
I love the height they add to the tablescape.
But the best (and easiest) part of all?
I repurposed these fun, preprinted Golden Girls photo booth props.
Their sayings and quotes from the show make them so cute and easy!
And, if the evening lends itself, they are obviously perfect for a few selfies later in the night!
Posts on Make Every Day an Event may contain affiliate links which means we may earn a small commission on purchases at no extra cost to you. To learn more, please read our full disclosure here.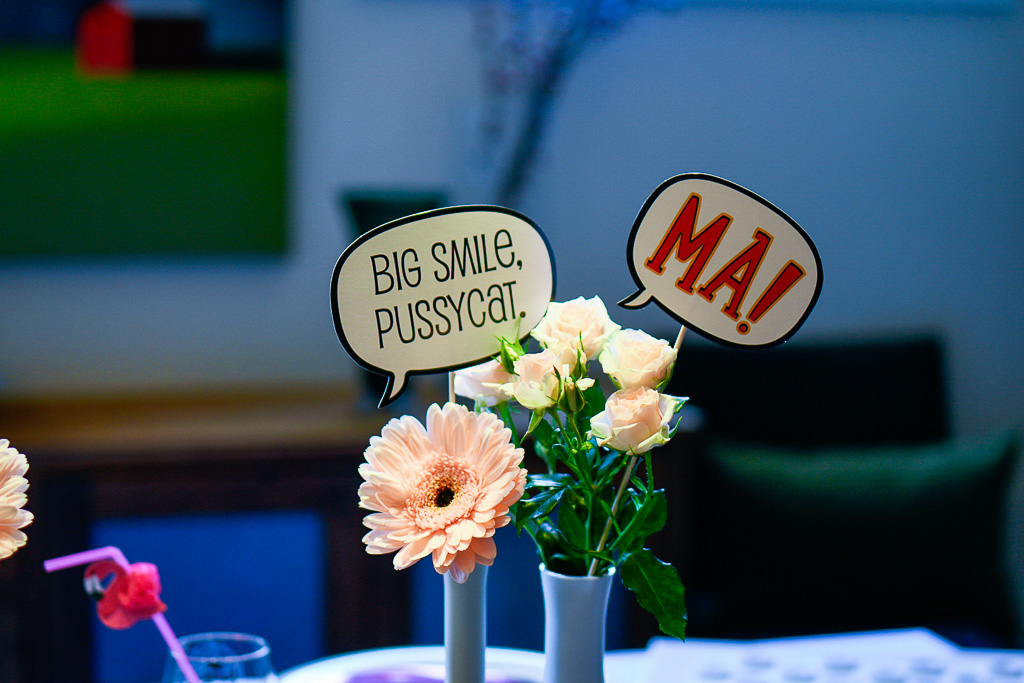 2. HAVE THESE CUTE PLATES SET THE SCENE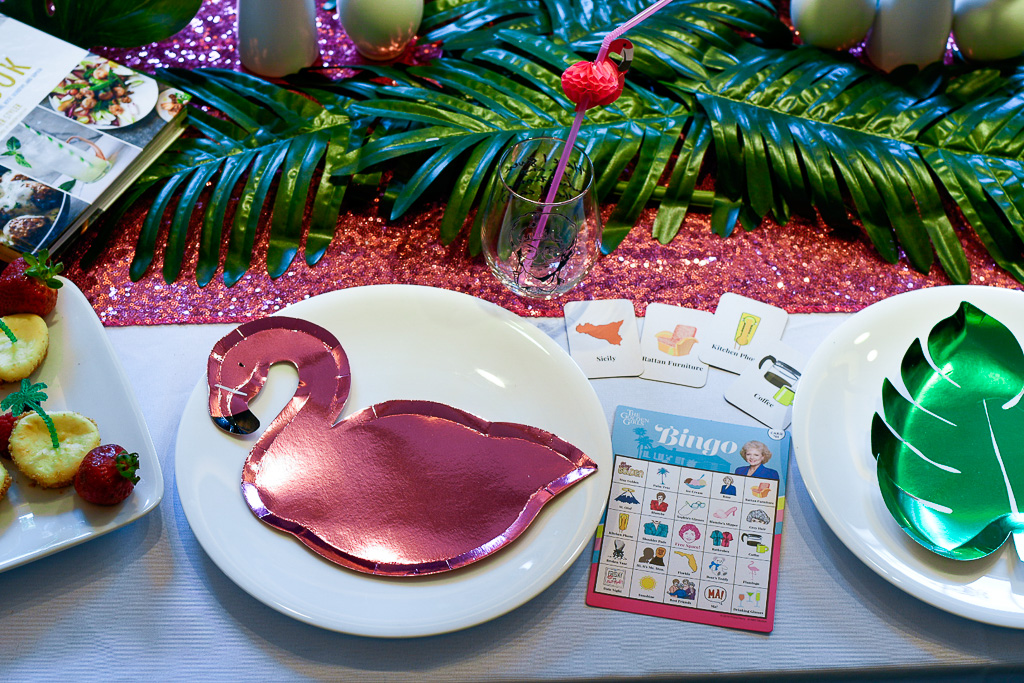 Since the Golden Girls was set in Miami, palm trees and flamingos are essential.
Can you believe these Meri Meri flamingo plates and palm leaf plates are actually paper plates!
I loved using them as chargers on top of each dinner plate.
They are a simple way to add a festive touch to the table top.
In addition, I chose a few other Miami-esque pieces of decor:
Hot pink sequined table runner
Basic white tablecloth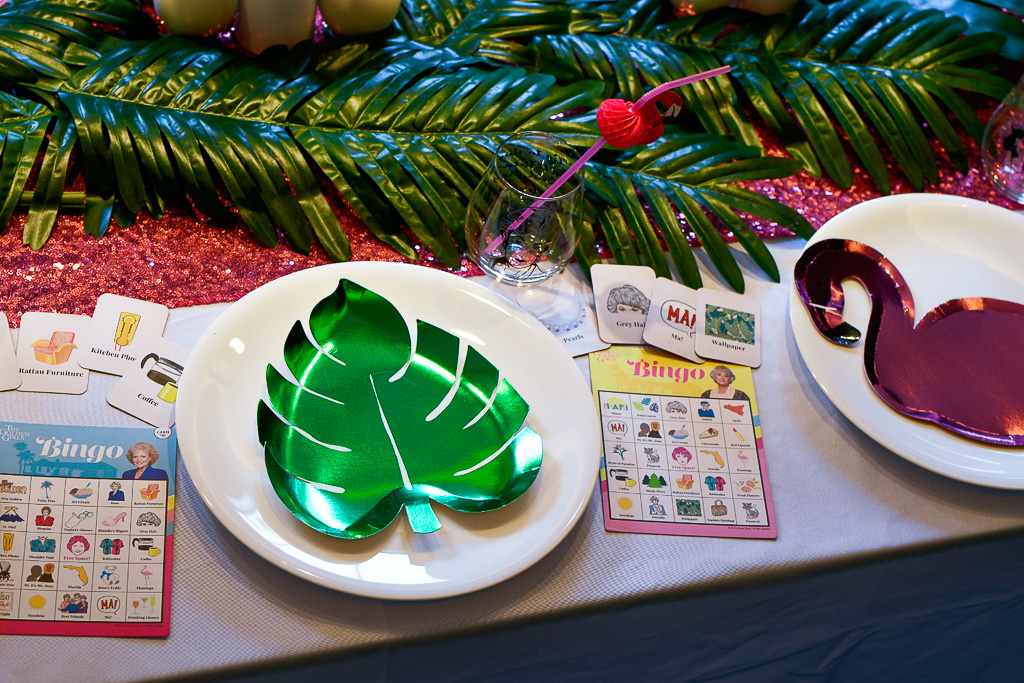 3. MAKE SURE CHEESECAKE PLAYS A LEADING ROLE ON THE MENU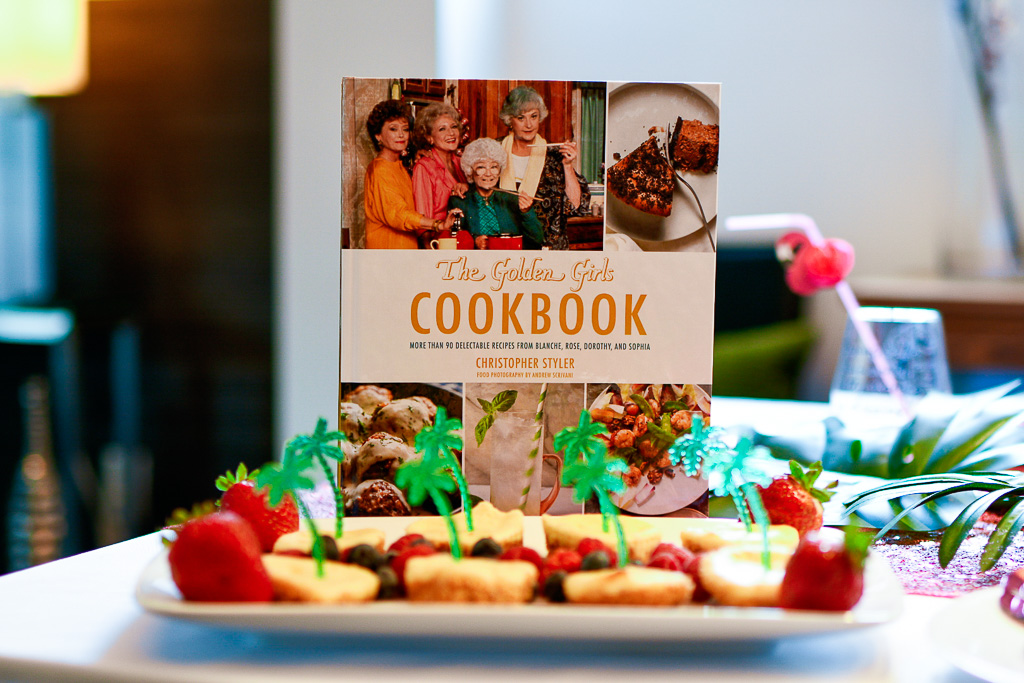 What do you eat on Galentine's Day?
Well if you're throwing a Golden Girls theme party, you have to have cheesecake on the menu.
I found a great recipe for mini cheesecake cupcakes in The Golden Girls Cookbook.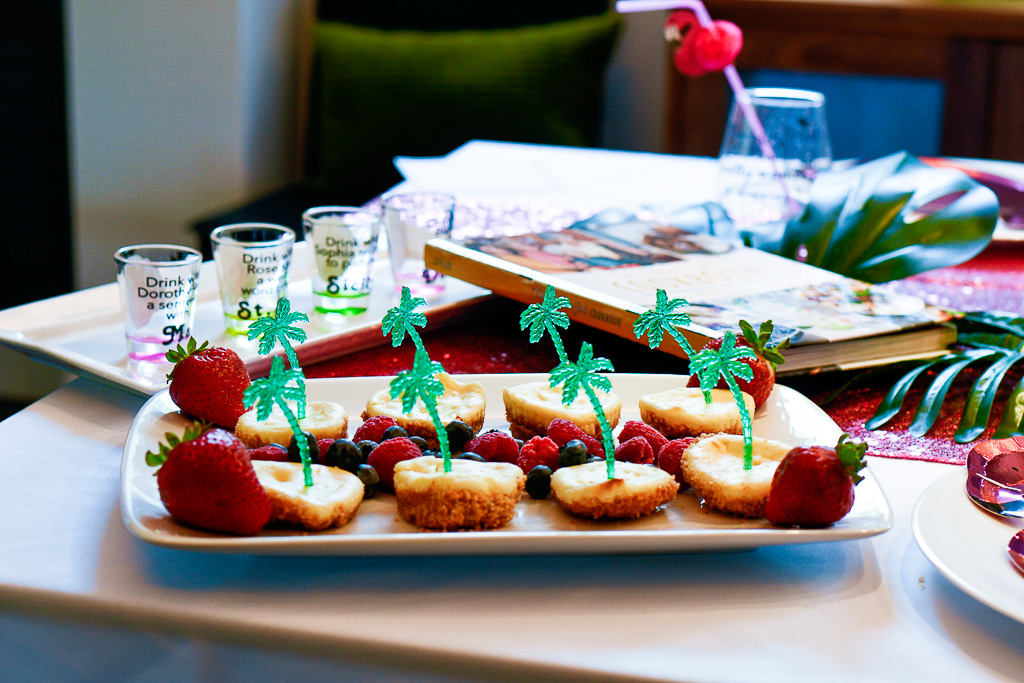 In fact, there's a whole section dedicated to cheesecake.
You'll love this cookbook and it's actually a great gift idea for any Golden Girls fan (and really … who isn't a fan of the Golden Girls?)
It also includes tips, recipes and antidotes such as, "Dorothy's Guide to Packing a Workday Lunch," "Blanche Devereaux Fries Some Chicken," "Sophia's Guide to Croutons, Bruschetta and Crostini," and "Minnesota Antifreeze," plus lots of fun snapshots from the show!
These palm tree picks were the perfect addition to the cheesecake cupcakes.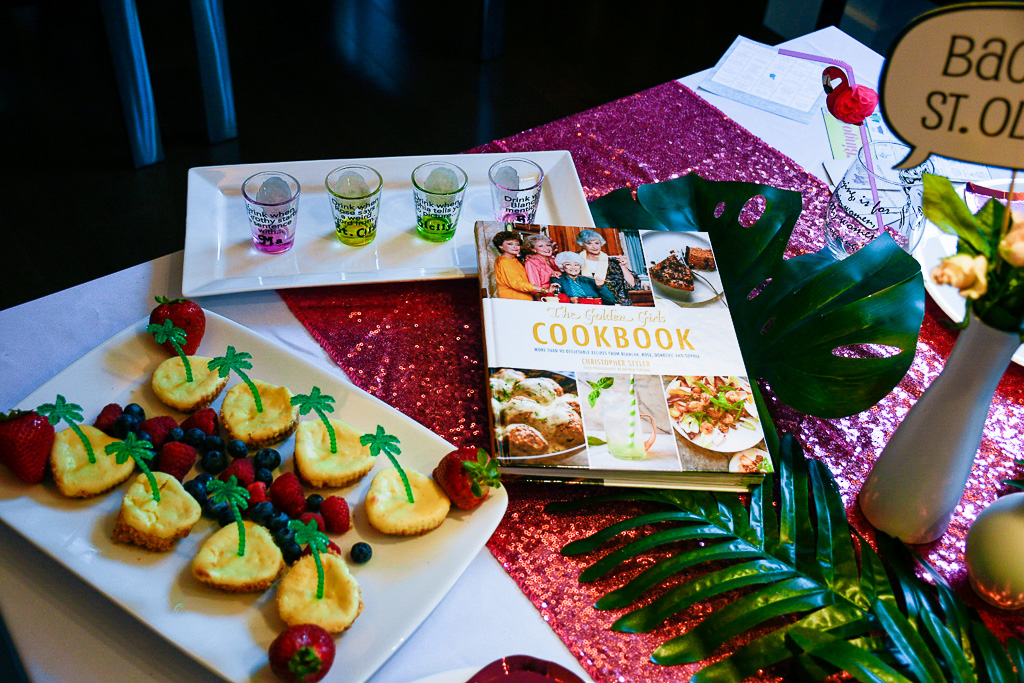 4. SERVE THIS PRETTY SIGNATURE COCKTAIL IN THE PERFECT GLASSWARE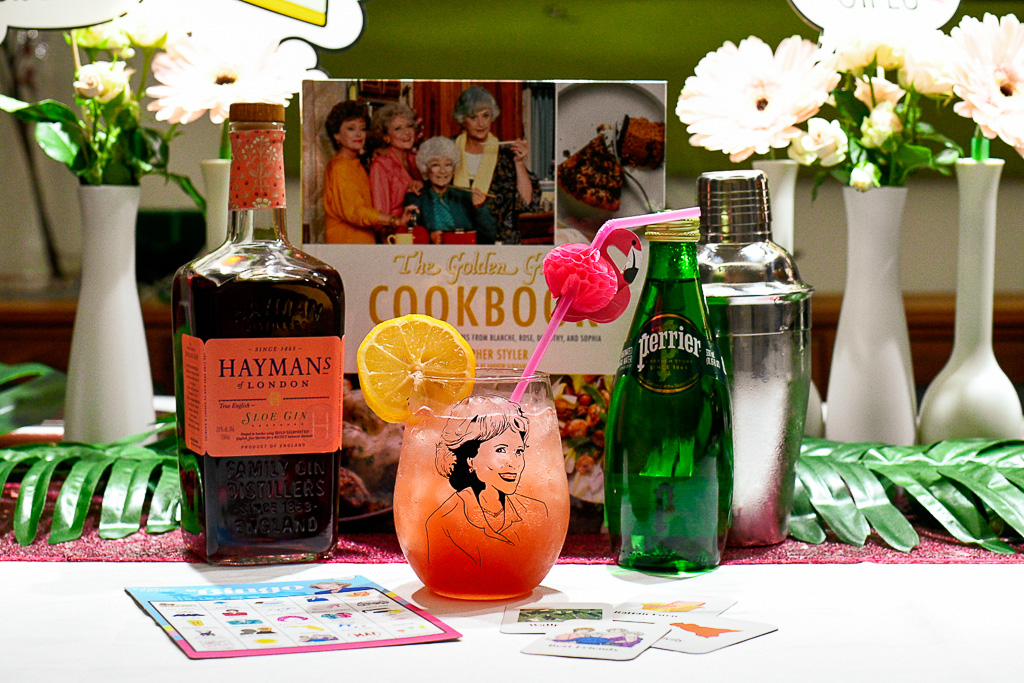 To pick the perfect signature cocktail for this Golden Girls party, I turned to the Golden Girls Cookbook naturally!
Come to find out the Sloe Gin Fizz was one of Blanche's favorites.
It's described as "smooth and sweet with a little kick to it," so it will fit right in with all of my best gal pals.
Plus … it's just pretty! I love its pink and coral shades.
Here is the recipe for this Sloe Gin Fizz.
It's a light and refreshing cocktail, that's perfect for a girl's night, or afternoon!
And I found the absolutely best glassware set to serve it in.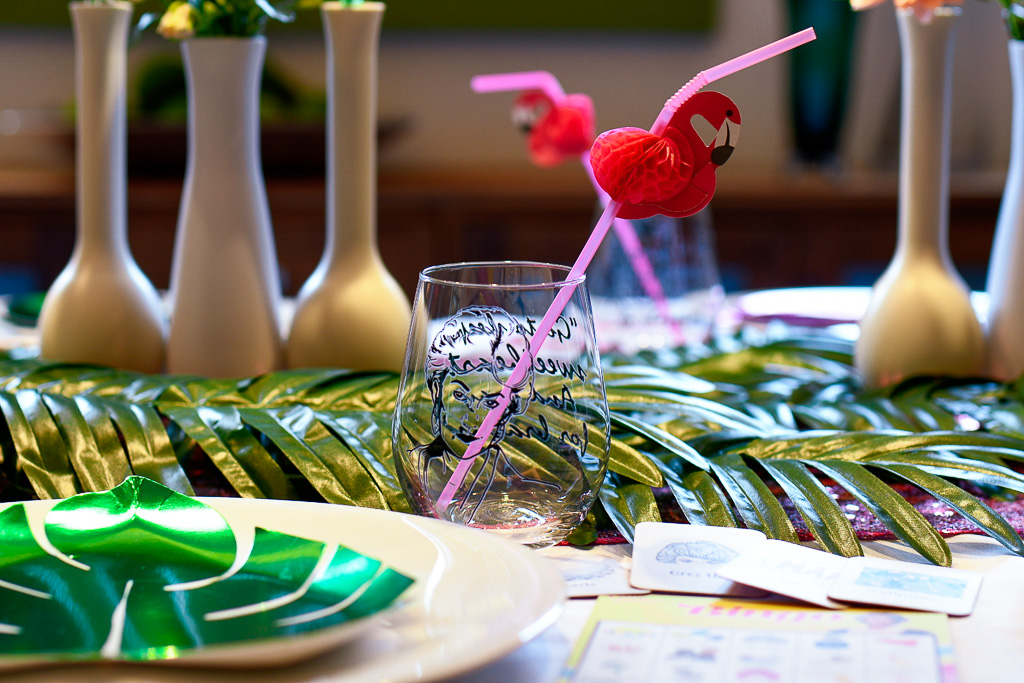 Can you believe this Golden Girls stemless wine glass set? Each glass features a different character from the cast of the Golden Girls.
And on the back, there's a quote from that same character.
Classic Golden Girls lines such as Dorothy saying, "Go to sleep sweetheart and pray for brains" or Sophia proclaiming, "Have I given you any indication at all that I care?"
They are just the most perfect addition!
5. PLAY A FEW OF THESES FAVORITE PAST TIMES AT SHADY PINES …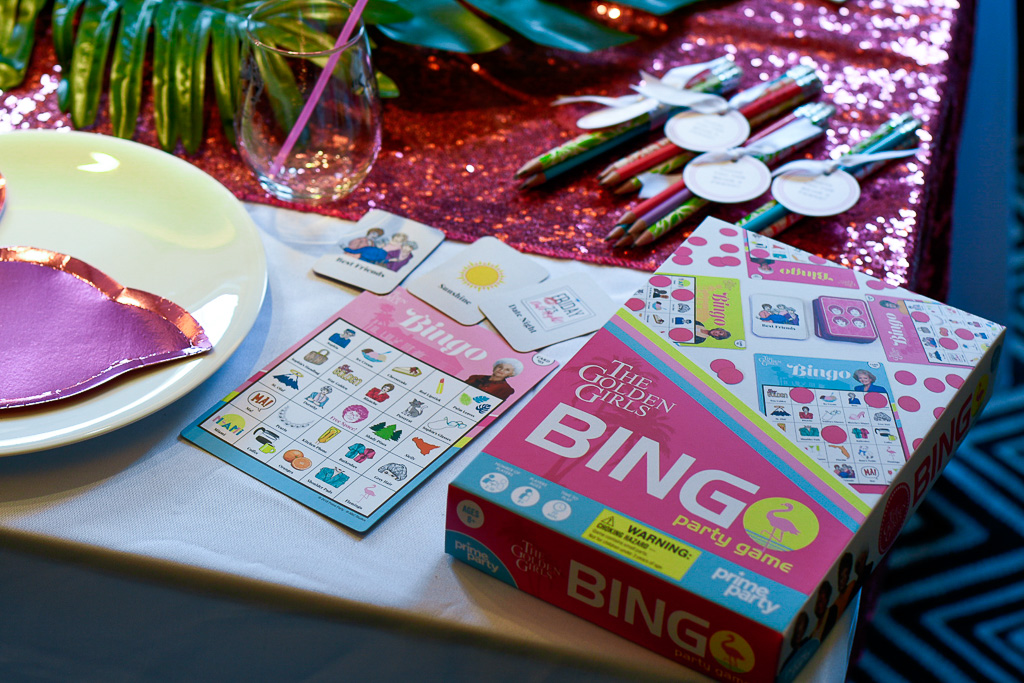 Sophia always found ways to keep herself entertained at Shady Pines.
And these games were surely two of her favorites.
This Bingo Party Game is themed around the Golden Girls and is a fun way to reminisce about all of your favorite memories of the show, as well as the hysterical situations the characters found themselves in throughout the years.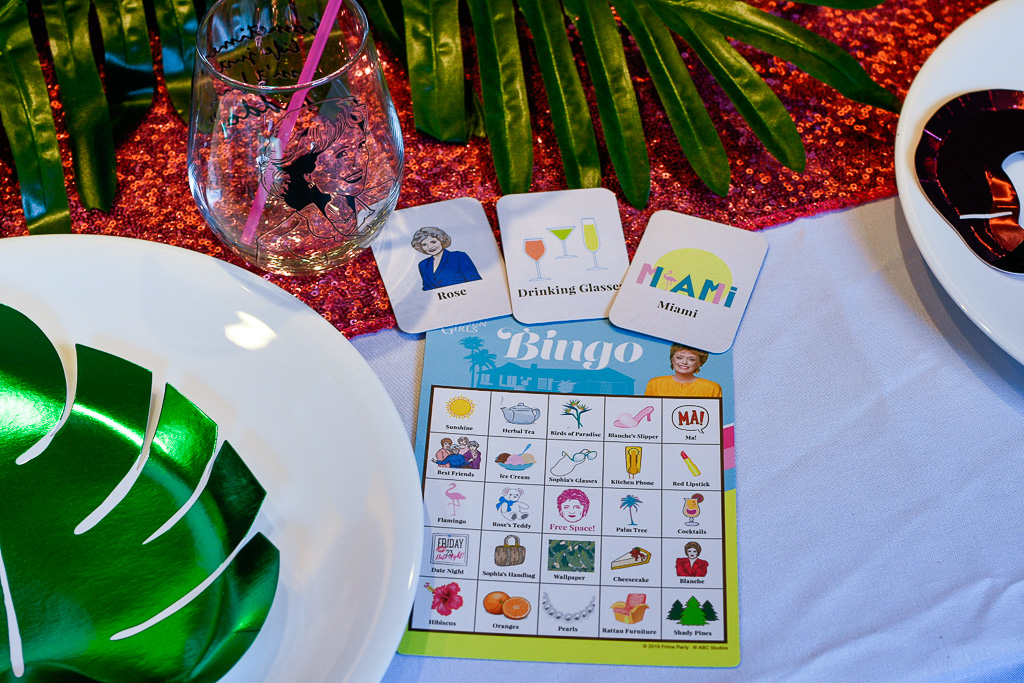 This Golden Girls checkers set is also adorable! I love that each set of checkers features pictures of two of the women!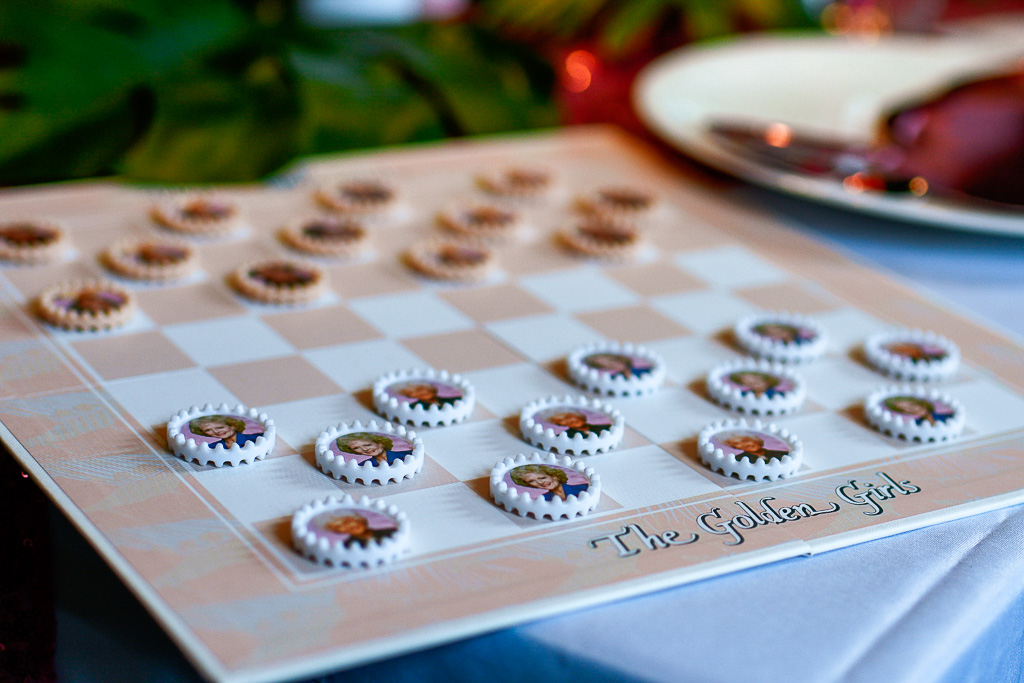 6. WATCH THE SHOW AND PLAY A GOLDEN GIRLS DRINKING GAME … OR JUST WATCH THE SHOW!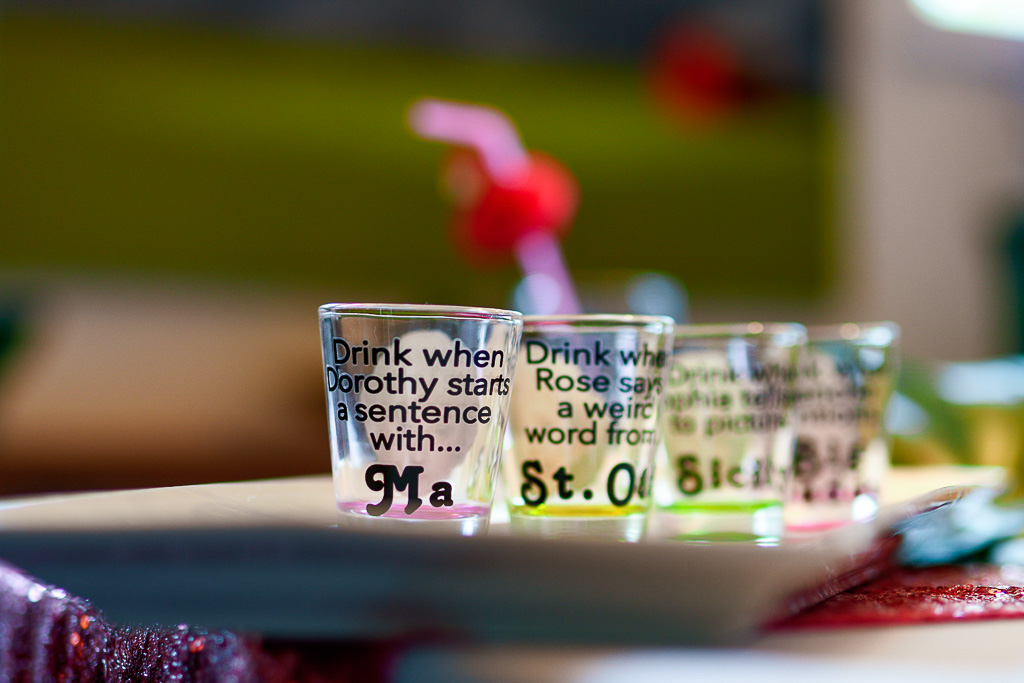 Naturally, streaming episodes of the show are a great addition to the evening.
All seven seasons of the show are available on Hulu.
If you're up to it, this Golden Girls shot glass set could add a bit of fun to the celebration.
They'd also be great to hold individual servings of vegetable crudite or other appetizers.
You could also use them a prize to give to winners of Golden Girls bingo and checkers!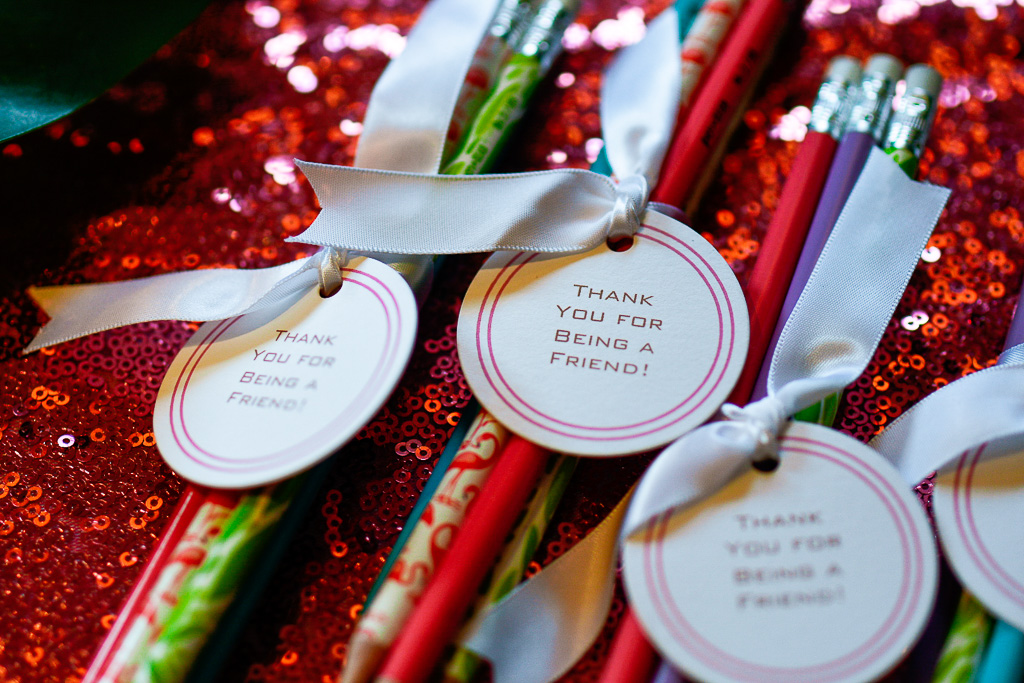 7. CUTE FAVORS ALLOW GUESTS TO BRING THE GIFT OF FRIENDSHIP HOME
I love these gift tags!
Because thanking your besties for being a friend is definitely what this celebration is all about.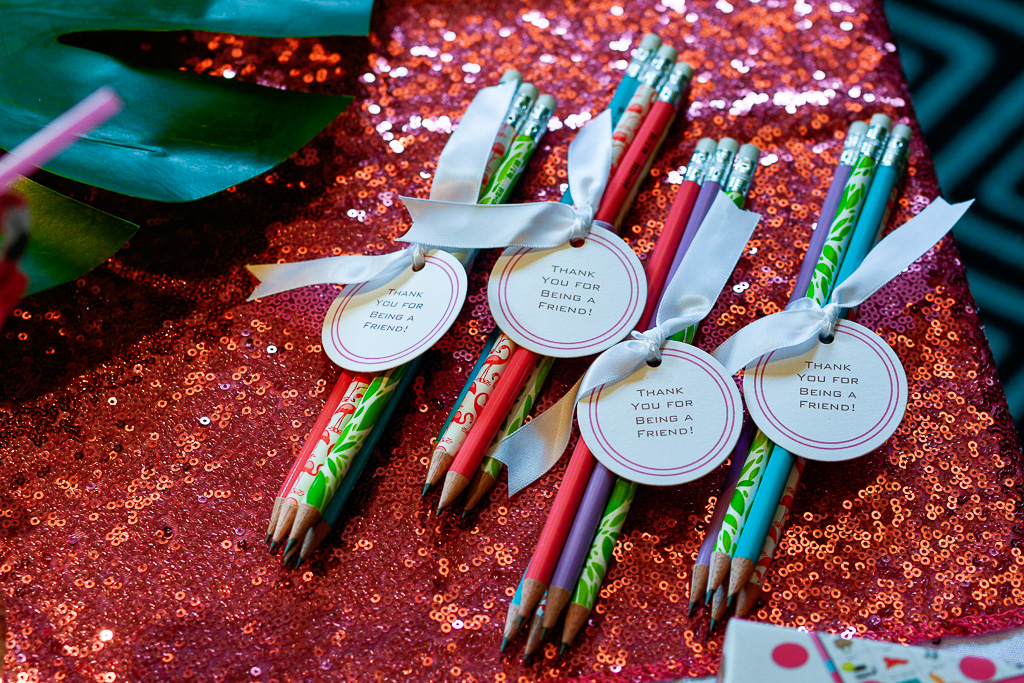 Looking for other great Galentine's Day ideas or gifts for your girlfriends? Check out these blogs:
DIY Bath Bombs are a Great Gift for Valentine's or Galentine's Day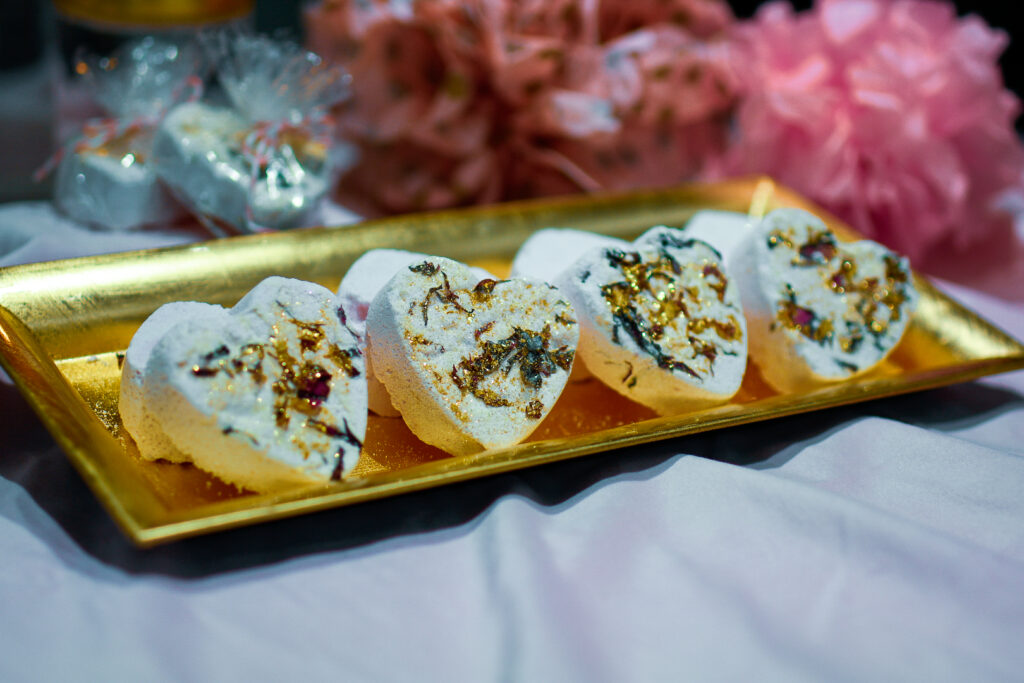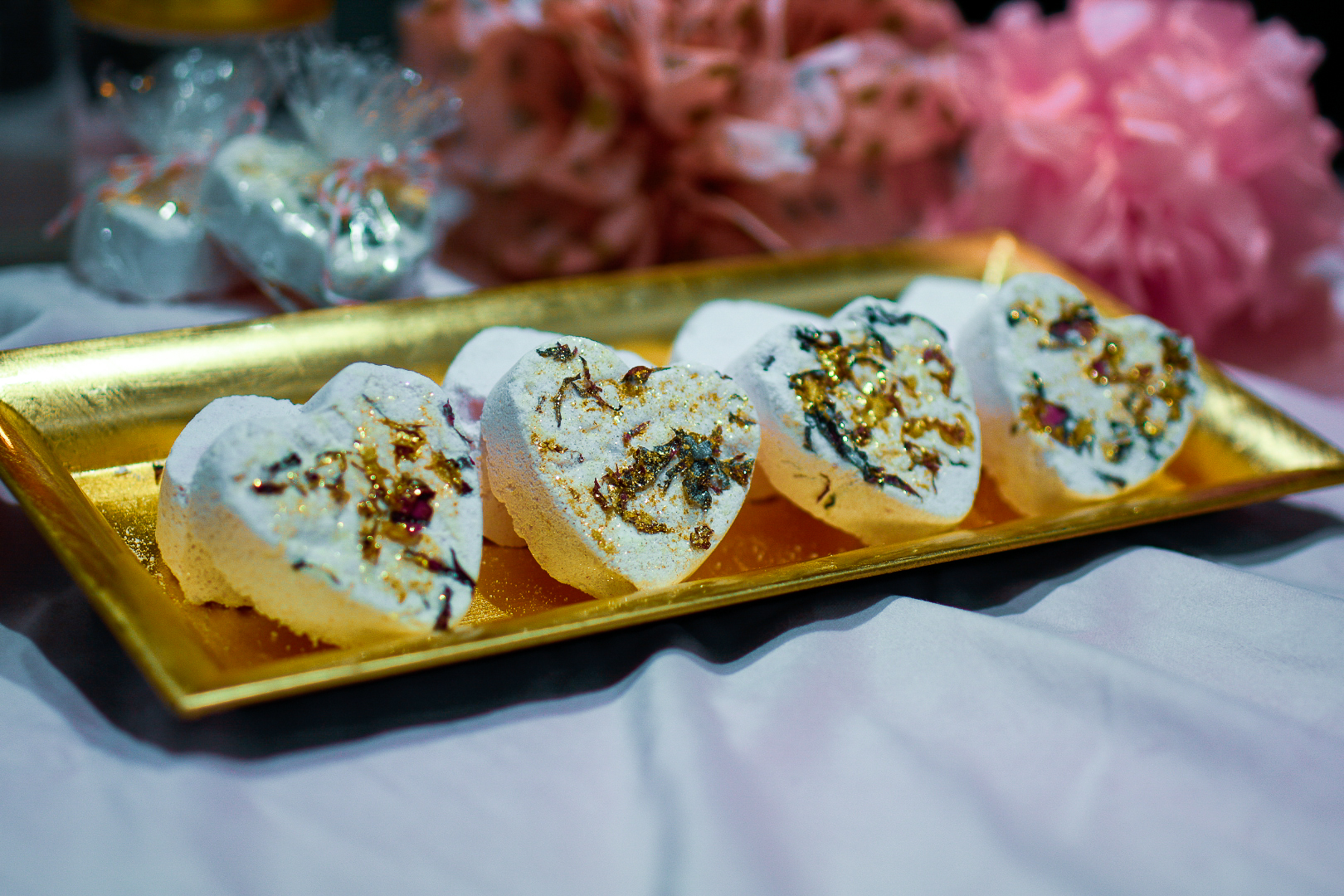 Hot Tea Bombs are an Easy Recipe and a Beautiful Valentine's Treat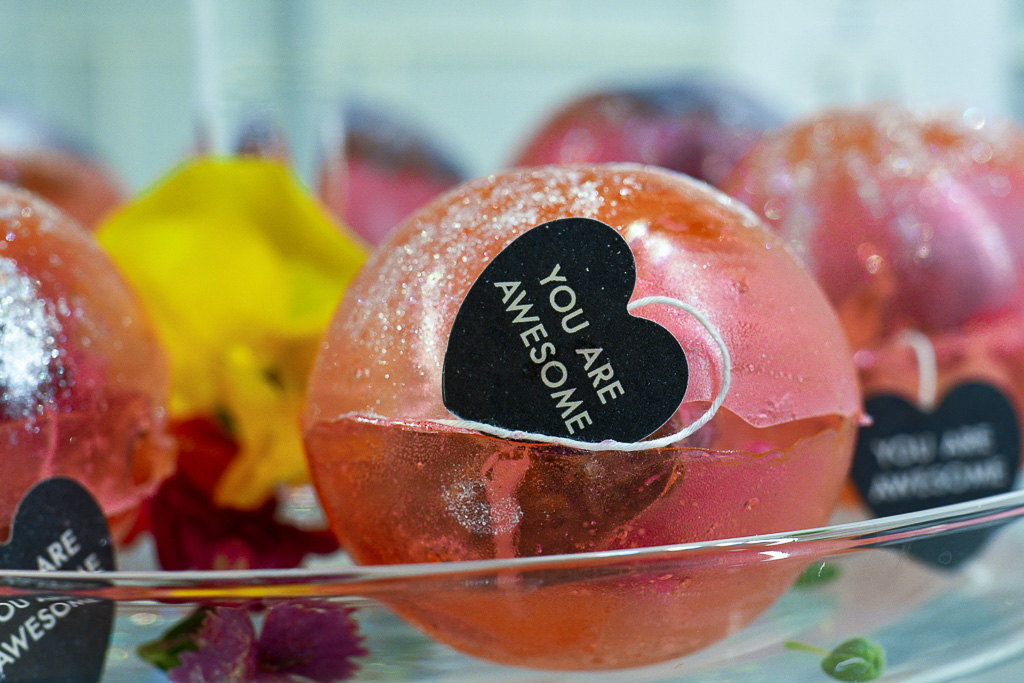 These Heart Shaped Handles are the Perfect Valentine's Day Treat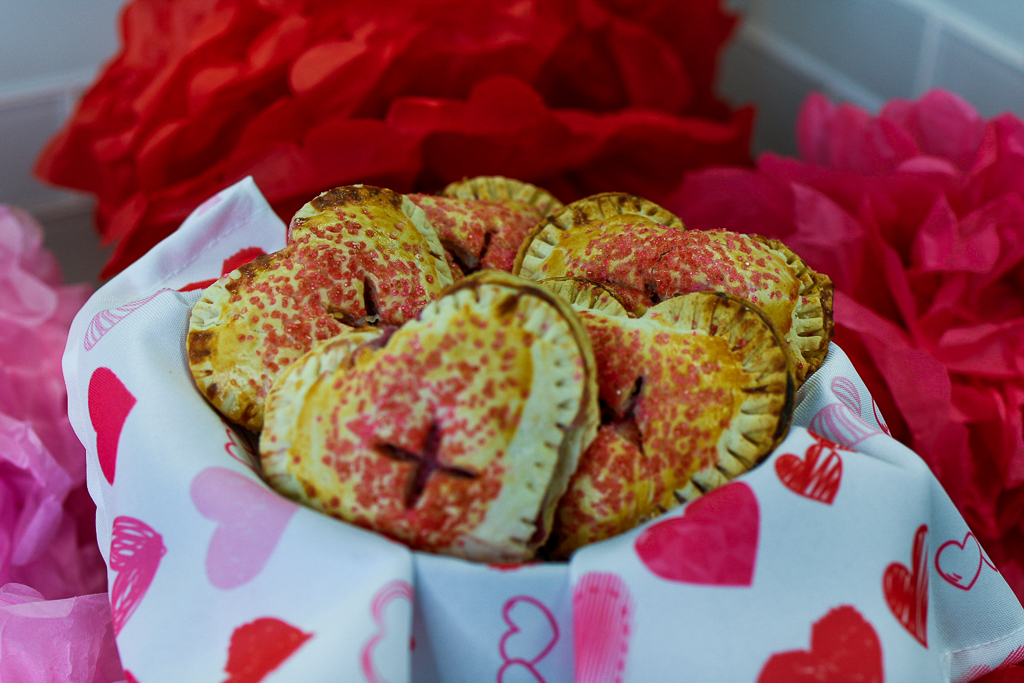 Did you try any of these Golden Girls party ideas?
Share a photo on Instagram with the hashtag #makeeverydayanevent and tag @makeeverydayanevent.
If you have any questions or suggestions, contact us or leave a comment!
Follow us on social media! You can find us on Instagram, Pinterest, and Facebook.