THE OLD FASHIONED IS THE BEST COCKTAIL FOR TONIGHT'S HAPPY HOUR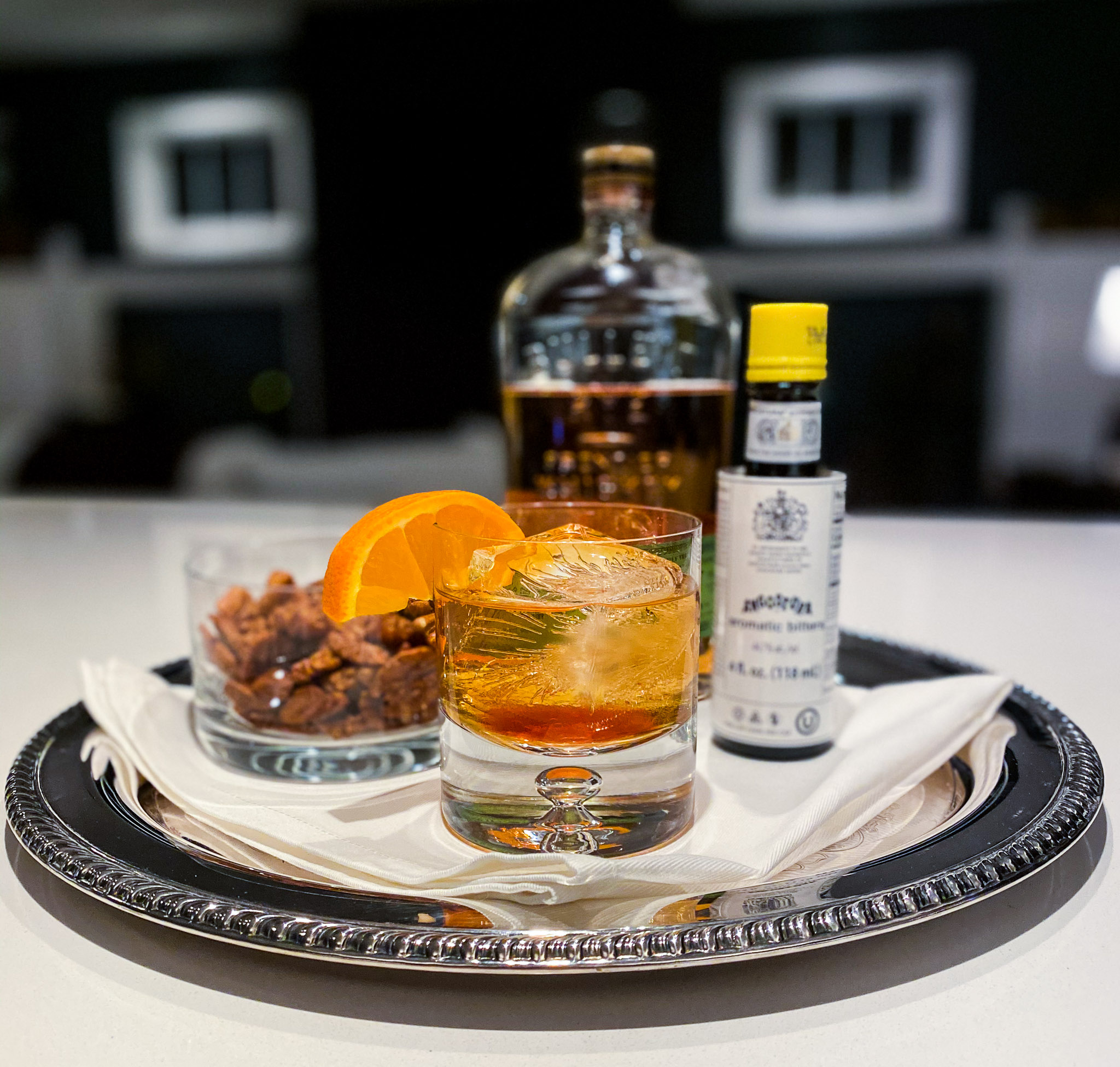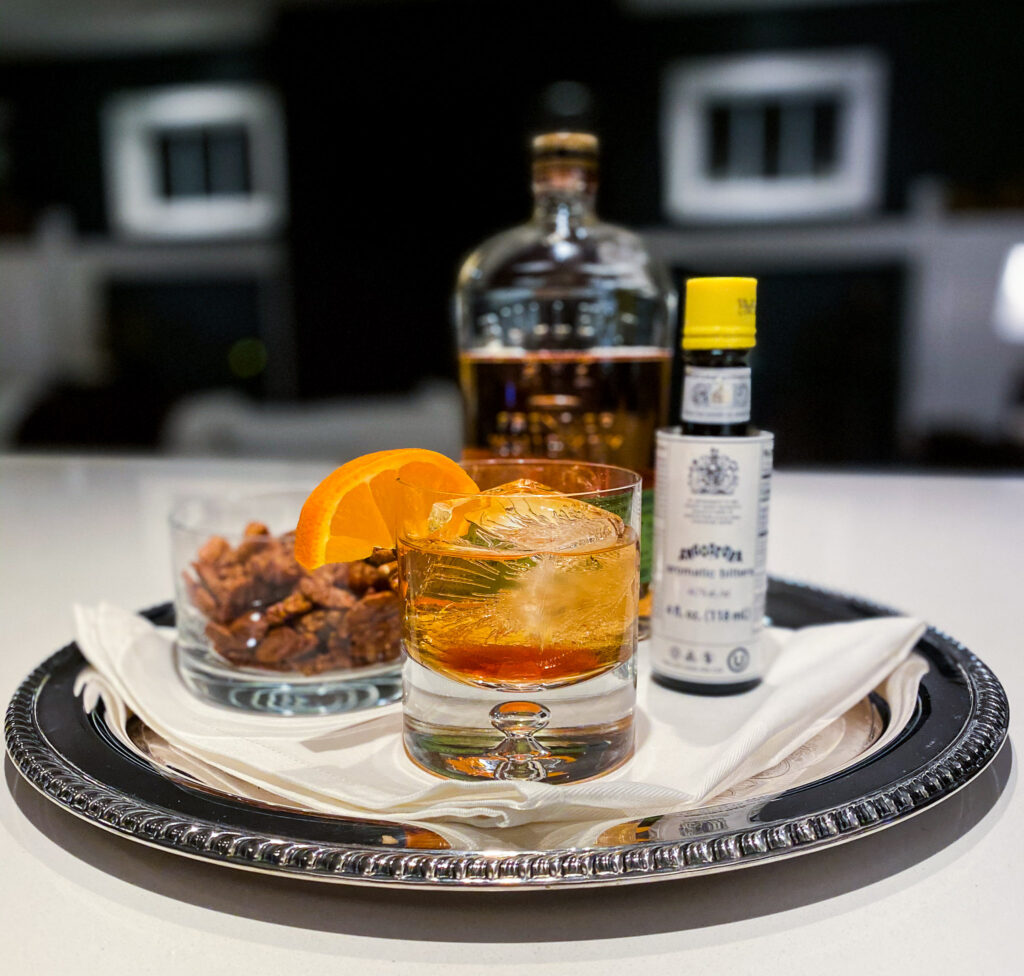 Right about now, we could all use a stiff drink. Luckily, we have the perfect one for you! Once long forgotten and placed into the category of "drinks my grandfather used to drink," the Old Fashioned is enjoying a moment. Today, we are going to help you enjoy that moment, as well as (hopefully) forget about the crazy state of affairs we are currently experiencing.
National Cocktail Day on March 24 is the great excuse to unplug for a second, sit back, breath deep and savor a classic adult beverage. Quite simply, the Old Fashioned is the quintessential cocktail and perfect for this celebration. It contains a few simple ingredients, is easy to make, is beautiful to look at, doesn't require a lot of fuss, and tastes just damn good. It's an ideal way to toast the end of the day.
The Pendennis Club in Louisville, Ky. boasts to have crafted the original Old Fashioned cocktail. There are those, however, who refute this claim. Regardless, that didn't stop us from imbibing in their version of the libation a few years back. That trip was one of many we've taken across the Kentucky Bourbon Trail, which has included stops along the way at most of the distilleries, as well as iconic landmarks such as Keeneland and Dudley's on Short. Rest assured, our recipe is well researched. Very well indeed.
Before we reveal what to do, let's discuss what not to do. Because along the way, we've tasted some resounding hits and some really bad misses.
A FEW OF THE MORE COMMON MISTAKES WE'VE SUFFERED THROUGH INCLUDE:
Adding a splash of club soda – this is one drink that should not be fizzy.
Garnishing the drink with a Maraschino cherry – save those for another cocktail, another day.
Simple syrup – go for it if you like really sweet beverages, but we prefer a more mellow version.
Bad ice – for the Old Fashioned, ice matters. We'll show you why and how below.
Now grab your friends for a virtual happy hour, forget about Coronavirus for a moment, and join us to share Matt's favorite classic cocktail. Here is his curated recipe for the Old Fashioned cocktail:
THE OLD FASHIONED
2 oz of Bulleit Rye Whiskey
1 sugar cube
A few drops of water
1 Orange Slice
Angosura Bitters
Step 1. Place the sugar cube in a rocks glass. Add a few drops of water, a few dashes of Angostura Bitters and muddle with a spoon.
Step 2. Add one large ice cube and 2 oz. of rye whiskey.
Step 3. Allow the drink to settle and add an orange slice to garnish.
Step 4. Enjoy!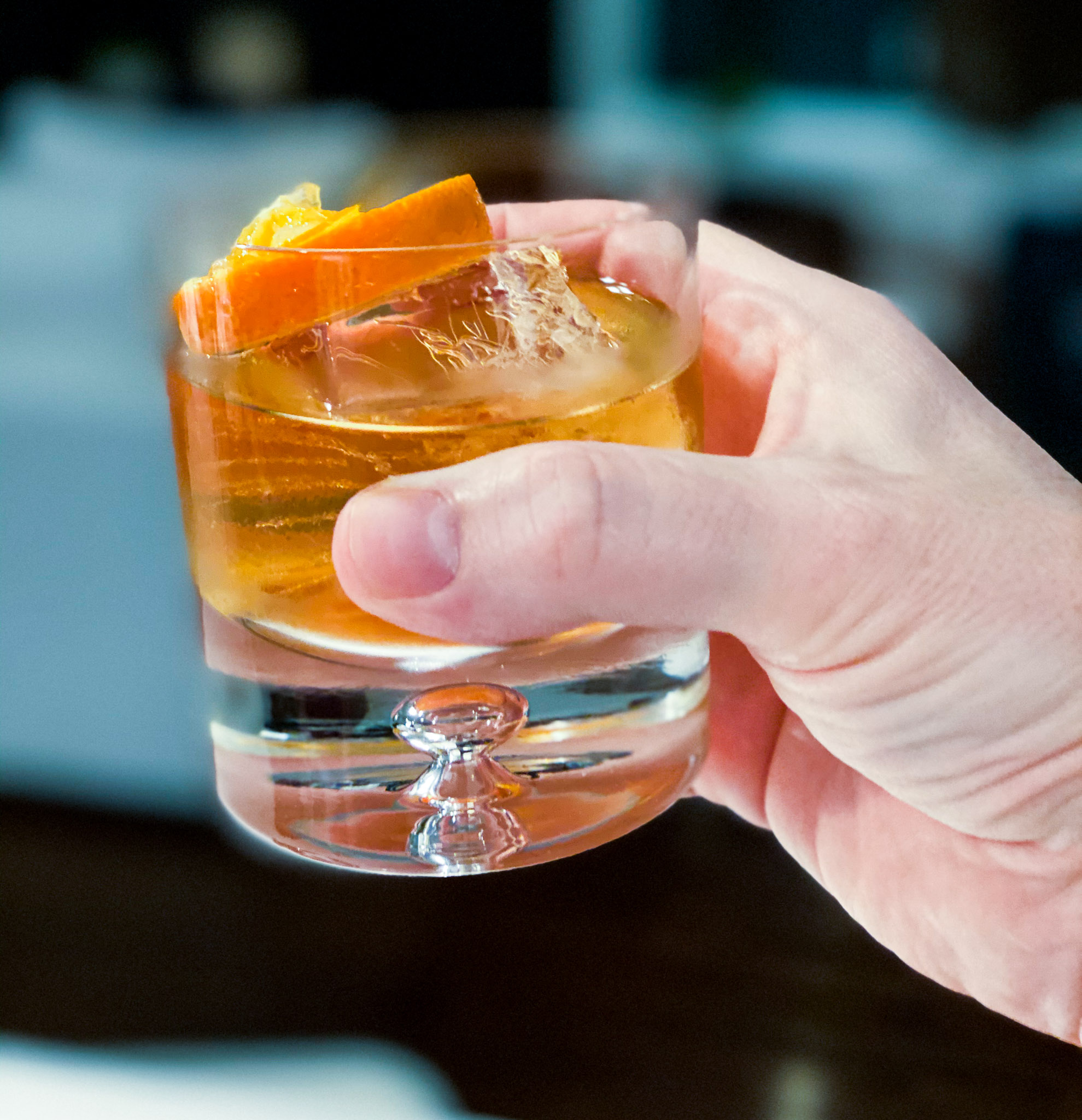 THE PERFECT PAIRING FOR THE OLD FASHIONED …
A classic bourbon cocktail like the Old Fashioned deserves an equally timeless partner. For today's happy hour we've kept it deliciously simple with a snack of roasted pecans. Not only is this recipe incredibly easy to make, it fills the kitchen with a wonderful aroma! Here's our roasted pecan recipe in a perfect, happy-hour sized portion:
ROASTED PECANS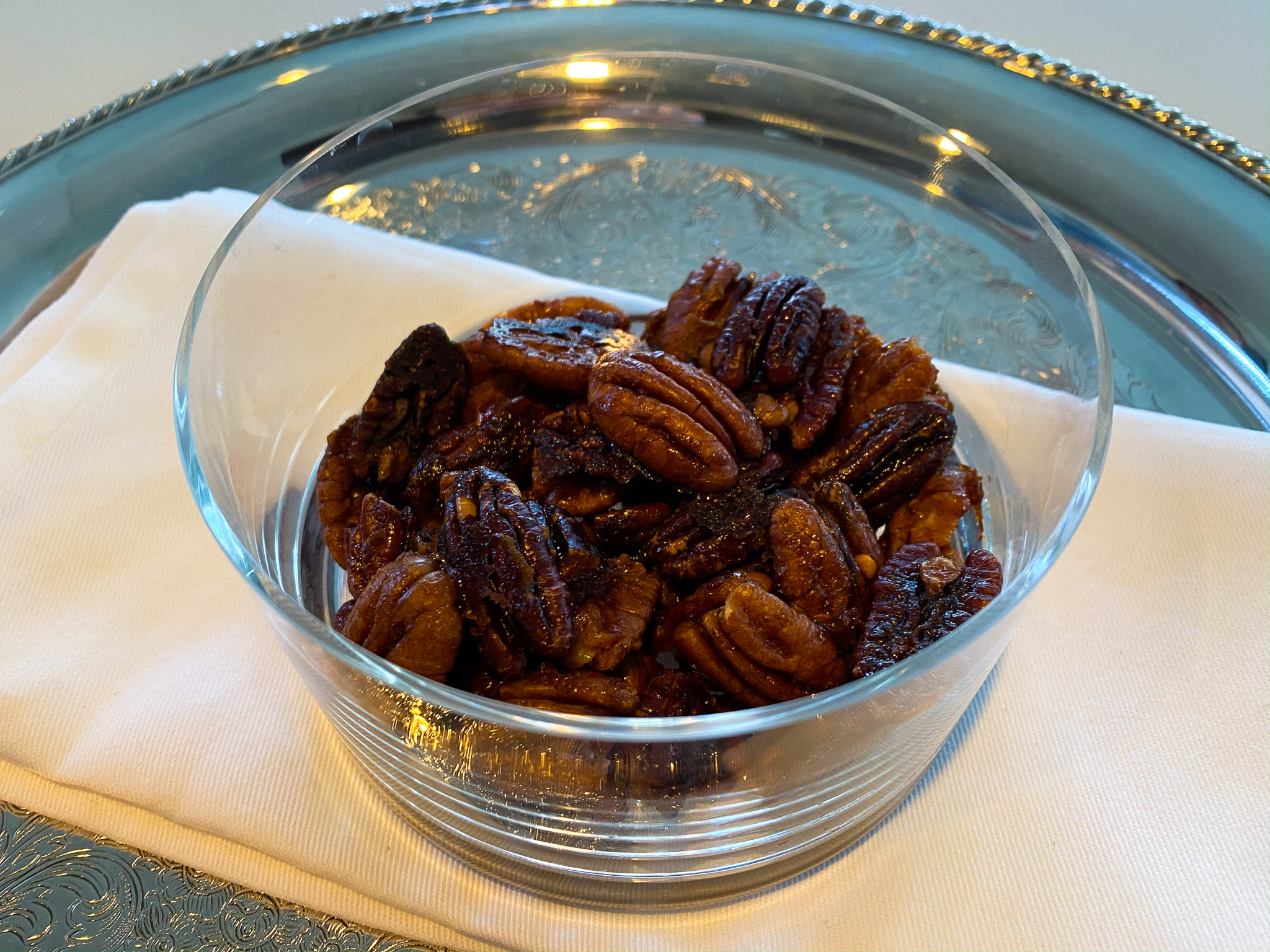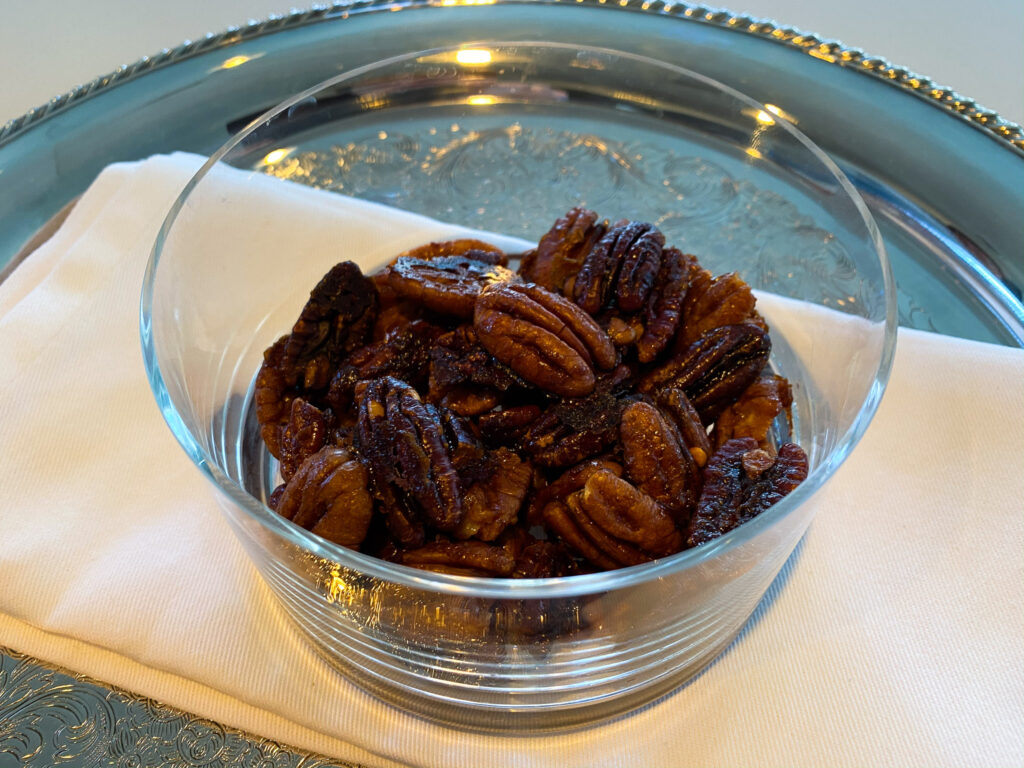 One tbsp. butter
Two tbsp. sugar
One tbsp. orange juice
¼ tsp. ground cinnamon
1/8 tsp. ground red pepper
One cup pecan halves
Preheat the oven to 325 degrees. Melt the butter on the stove over medium heat. Stir in sugar, orange juice, ground cinnamon and red pepper. Add the pecans and stir the mixture, ensuring the pecans are coated. Next, spread the nuts on a lightly greased cookie sheet. Place the nuts in the oven for 15 minutes, stirring every five minutes. Serve when cooled. Enjoy!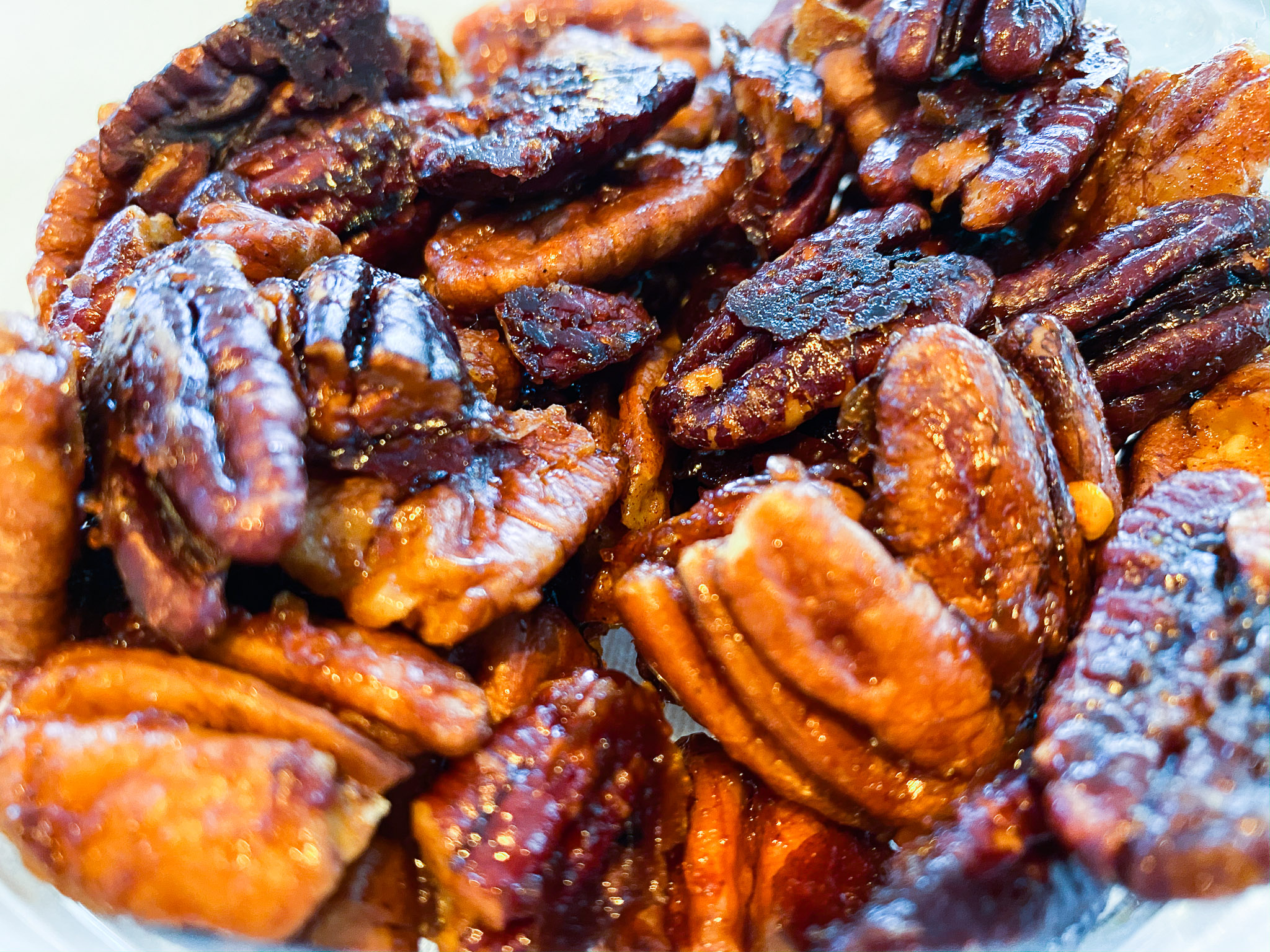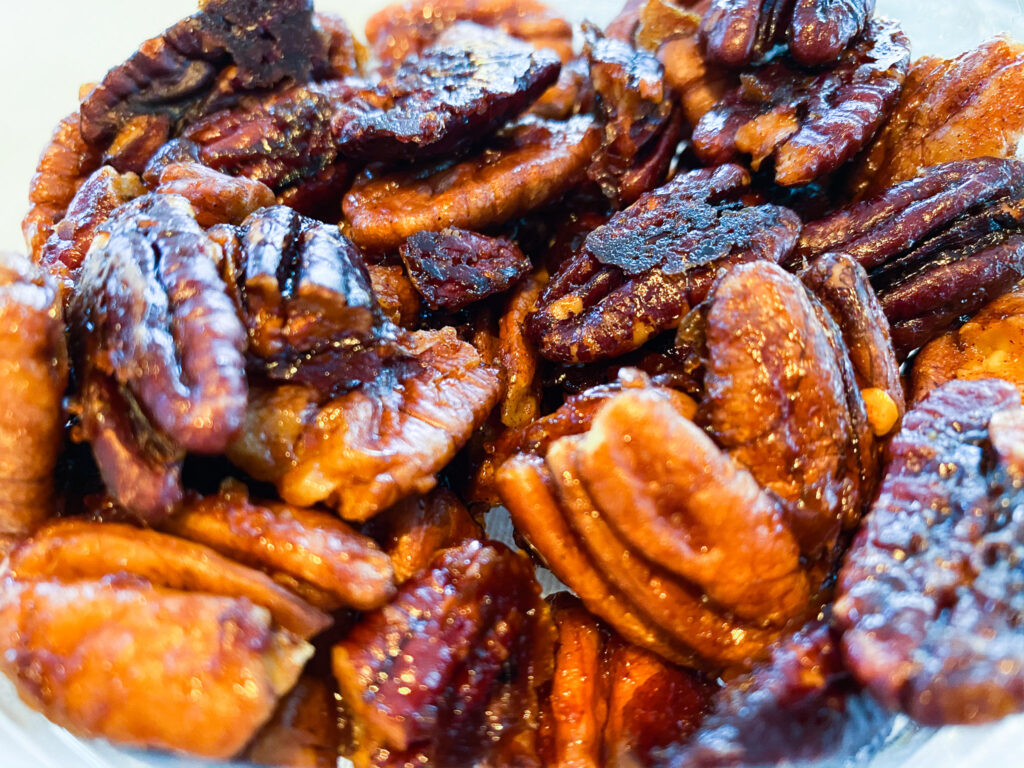 THIS IDEA IS GREAT FOR:
Hosting friends for a pre-dinner cocktail or night cap
Guys' poker night or couples' game night
A virtual happy hour
How do you plan to #MakeEveryDayanEvent? Tell us below!