IT'S HOT! COOL OFF WITH THESE ICED TEA RECIPES!
What time is it? It's tea time! National Iced Tea Day is June 10. And it's tee time as well! At our house, summer afternoons are filled with golf, tennis and all sorts of other outdoor activities. What drink pairs perfectly with all of this summer fun? Iced tea, of course! It's refreshing, contains a lot of health benefits, and is way more popular than I ever realized! In honor of this iced beverage's very own day, we're sharing three great iced-tea recipes.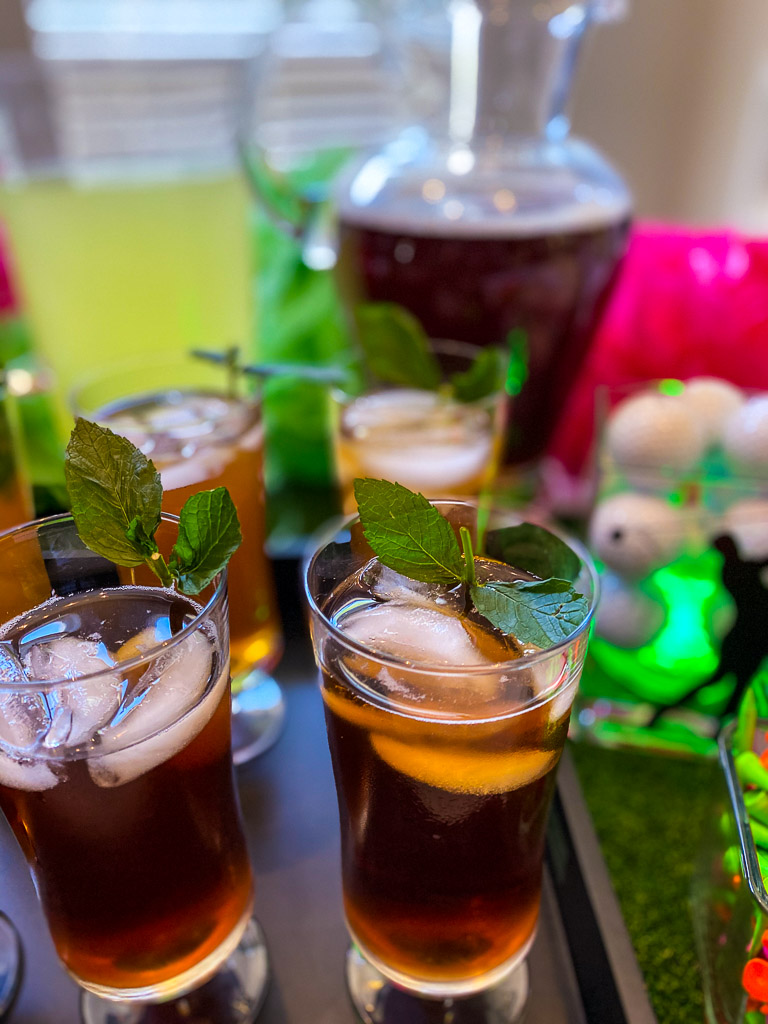 According to the Tea Association of the U.S.A., tea is the most widely consumed beverage in the world after water. Who knew? More than 159 million Americans drink tea on any given day and approximately 80 percent of the tea consumed in the U.S. is iced. Now, that's pretty cool! Here's a link to even more fun tea facts.
For our observation of National Iced Tea Day, we've chosen to share three different iced tea options. And to make it even more fun, we've themed our celebration around golf. Whether you're planning to hit the links this summer or not, we hope you'll enjoy these recipes with some friends on an upcoming, hot afternoon.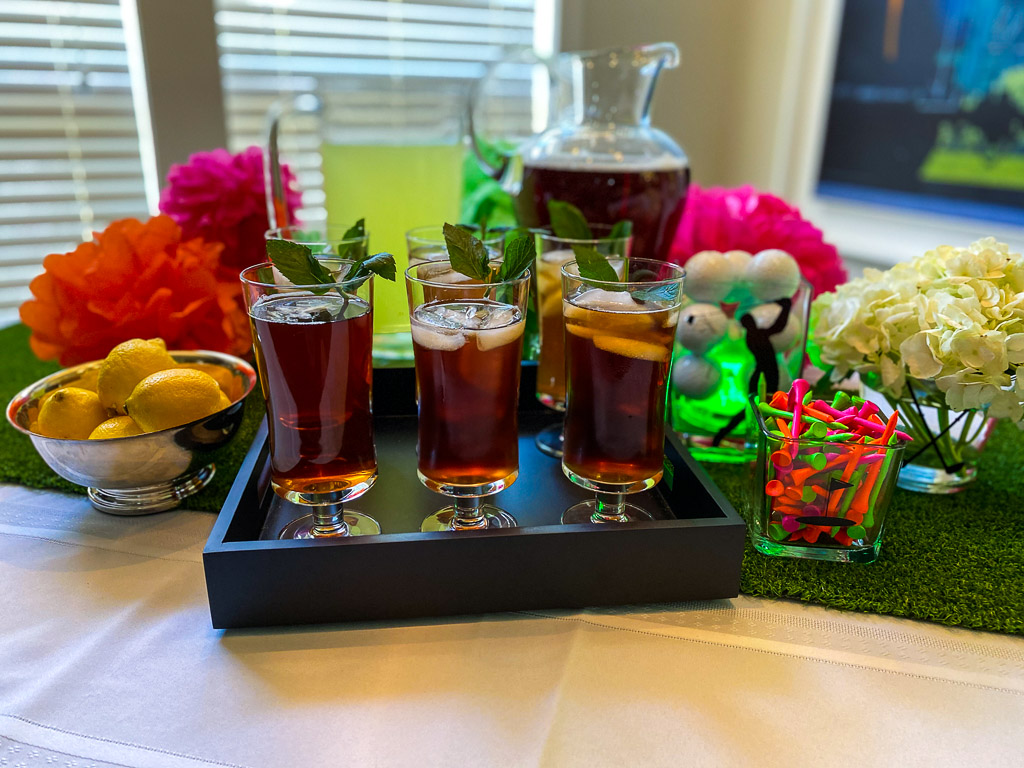 ONE: GOLFER'S ICED GREEN AND BLACK TEA
4 cups water
2 bags black tea (1/2 ounce)
2 bags green tea (1/2 ounce)
1¾ cups sugar (we used Splenda)
¾ cup fresh lemon juice, approximately 6 lemons
Fresh mint, for garnish
In a medium saucepan, bring water to a boil. Remove pan from heat. Add tea bags to water in pan. Cover and steep for 10 minutes. Remove and discard tea bags. Add sugar, whisking to combine and dissolve. Add lemon juice, whisking to combine. Refrigerate for at least 2 hours before serving. Serve over ice. Garnish with mint. (Recipe courtesy: Tea Time Magazine)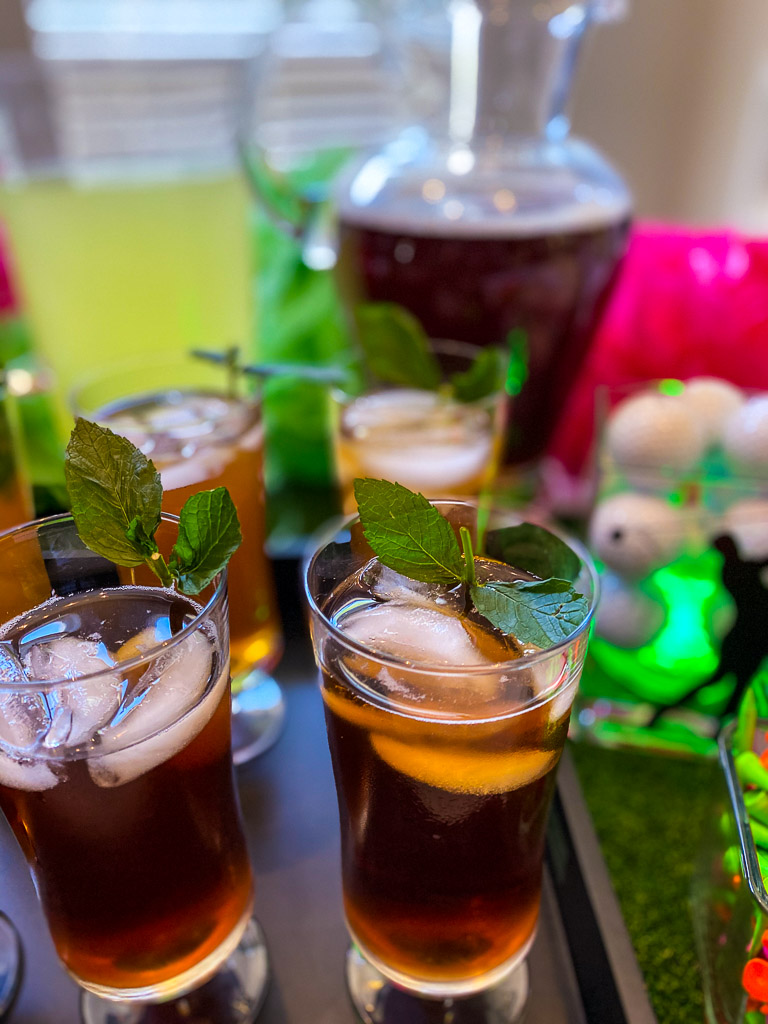 TWO: THE ARNOLD PALMER
FOR THE LEMONADE:
3 cups water, divided
3/4 cups granulated sugar
Juice of 6 large lemons (about 3/4 cup)

FOR THE TEA
4 cups water
1/3 cup honey
5 black tea bags

Ice
Fresh mint
Lemon wedges
First make the lemonade. In a small pot over medium heat, combine water and sugar stirring to dissolve sugar. Let boil 2 minutes. Cool to room temperature. Combine with remaining two cups water and lemon juice. Next, make the tea. In a medium pot over medium-high heat bring water to a boil. Add honey and stir to dissolve. Turn off heat and add tea bags. Let steep 5 minutes. Let cool to room temperature. Finally, in a large pitcher, combine lemonade and tea. Pour into glasses over ice and garnish with mint and lemon wedges. (Recipe courtesy: Delish)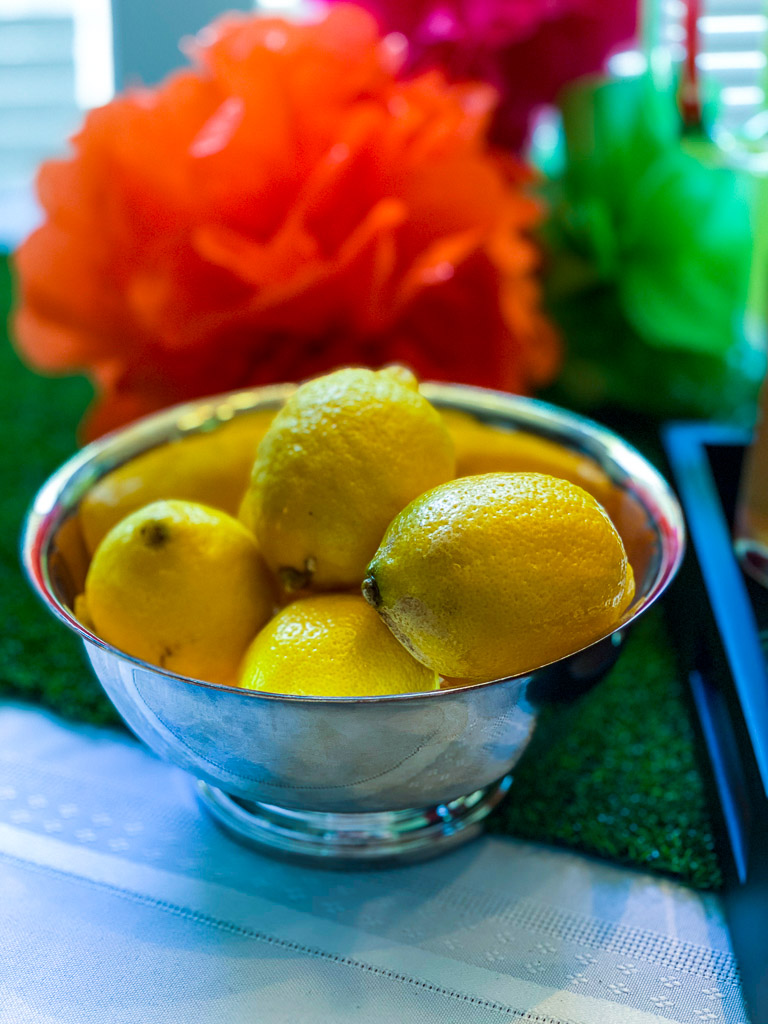 THREE: THE JOHN DALY
2 ounces Vodka
2 ounces Lemonade
2 ounces Iced Tea
Fill a large highball glass with ice. Add vodka, tea, and lemonade. Gently stir. Garnish with a lemon slice. (Recipe courtesy: Drizly)