ONE OF THE BEST GINGERBREAD HOUSE IDEAS YOU'LL FIND … SO ADORABLE & CUTE!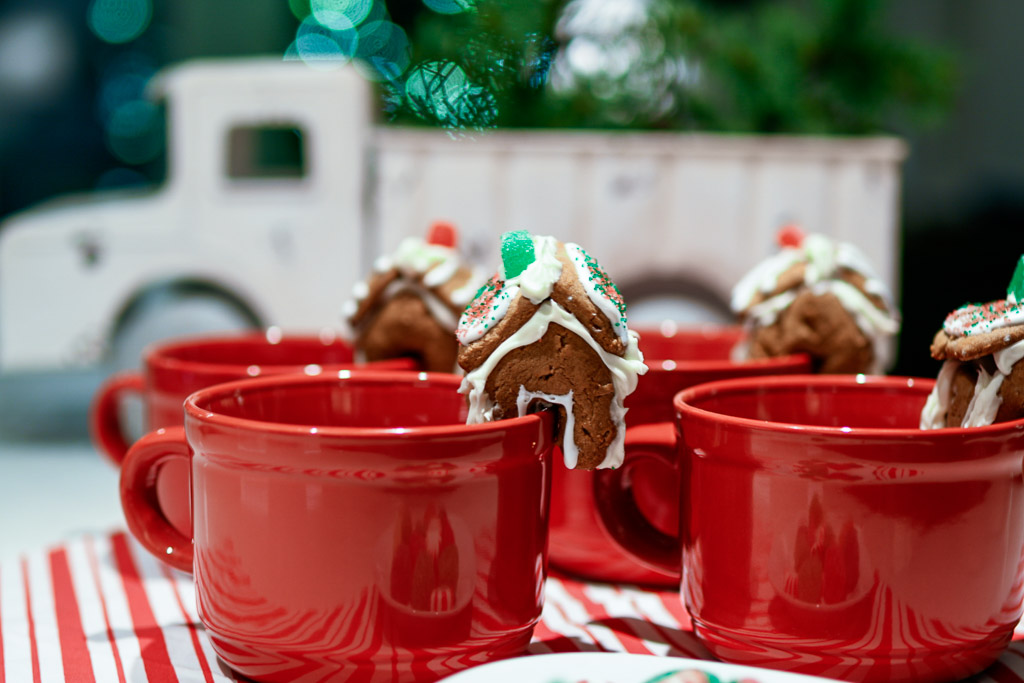 These gingerbread house ideas will help you make a gingerbread house from scratch that's adorable and easy! It's perfect for Christmas!
Are you looking for an easy Christmas dessert idea that will put you permanently on Santa's good list?
This gingerbread house idea is for you!
A DIY gingerbread house isn't as hard to make as you may think.
In fact, it's one of the easiest home renovation projects I've ever taken on …
And that's saying a lot!
This easy gingerbread house recipe, is perfect for the Christmas season, as well as a great project to celebrate National Gingerbread House Day on December 12.
And did I mention it's adorable?
You'll love this mini gingerbread house.
Having been through home renovation process several times, I can't lie and have to admit I was a bit dubious.
I figured a mini gingerbread house would equal mega work.
But come to find out, I was pleasantly surprised.
I walk you through how to make a gingerbread house from scratch, step by step.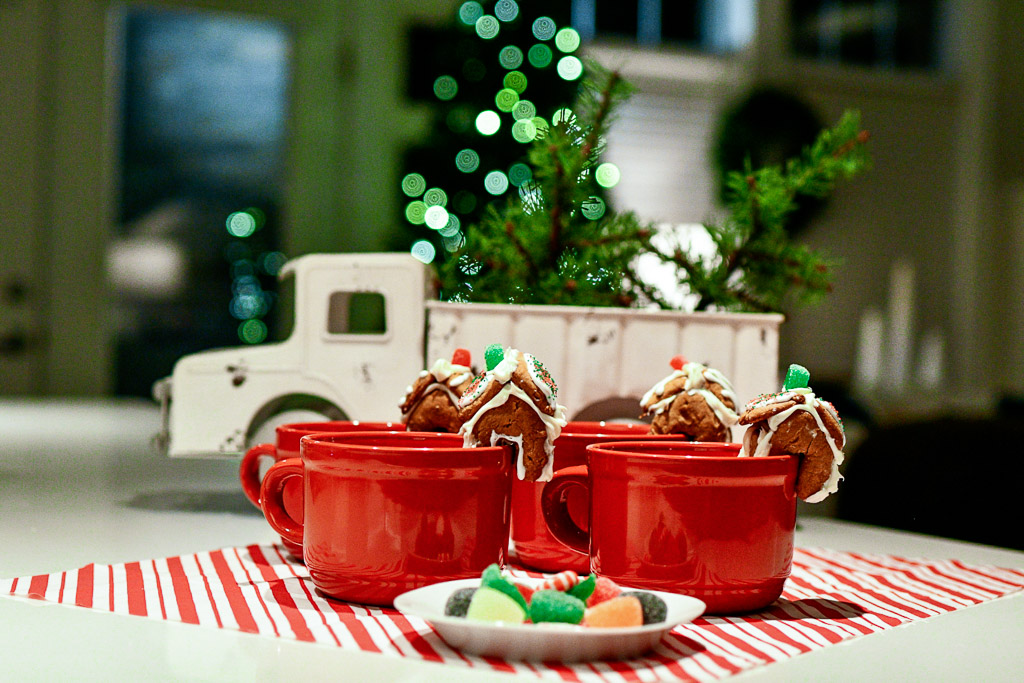 GINGERBREAD HOUSE RECIPE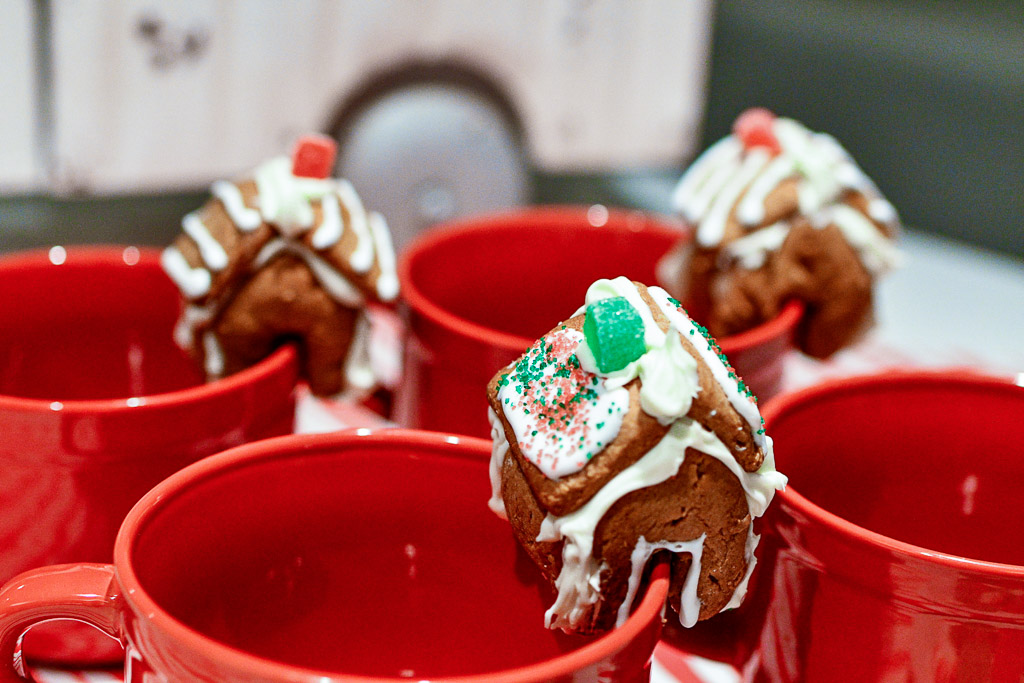 2 cups all purpose flour
1/2 teaspoon baking powder
1/2 teaspoon baking soda
1 1/2 teaspoons ground ginger
1 teaspoon ground cinnamon
1/2 teaspoon ground cloves
1/4 teaspoon ground nutmeg
1/4 teaspoon salt
Butter, at room temperature, 1/2 cup
1/2 cup sugar
Fancy molasses, 1/2 cup
1 large egg yolk
Sift the first eight ingredients into a bowl and set aside.
In another bowl, cream the butter with the sugar and molasses until fluffy and light.
Beat in egg yolk.
Stir in the dry ingredients until mixed well.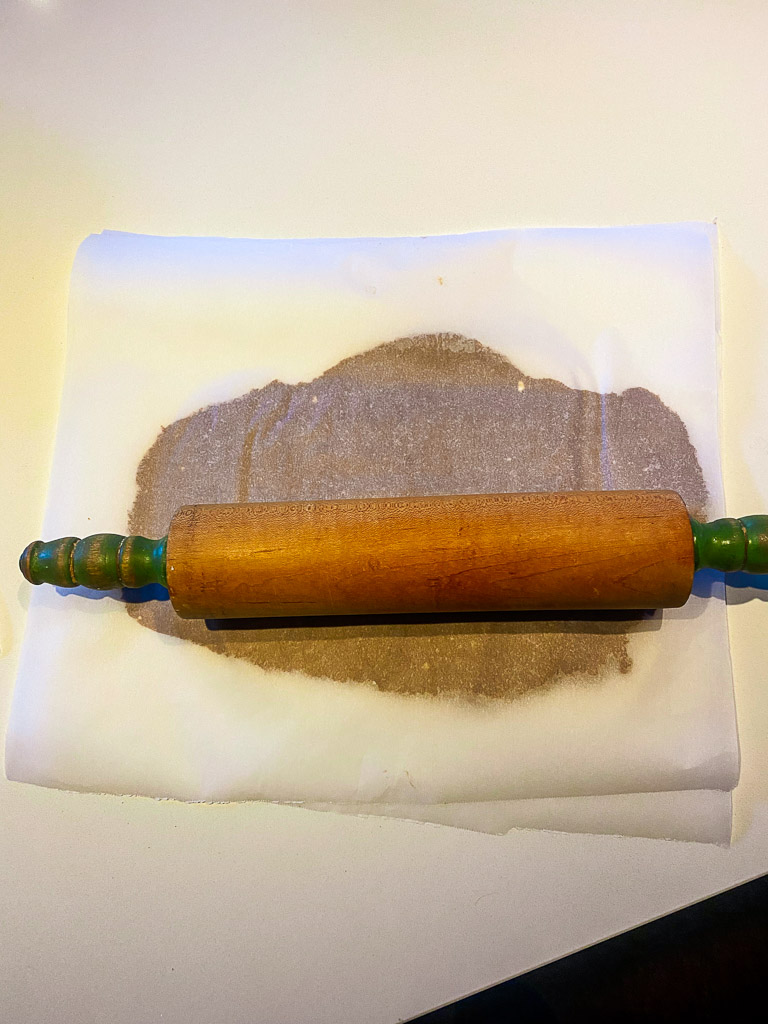 PRO TIP: I divided the dough into two sections, rolling out each section between two pieces of parchment paper. Then, I placed the two pieces of dough in the freezer for an hour. This made it easier to cut each piece.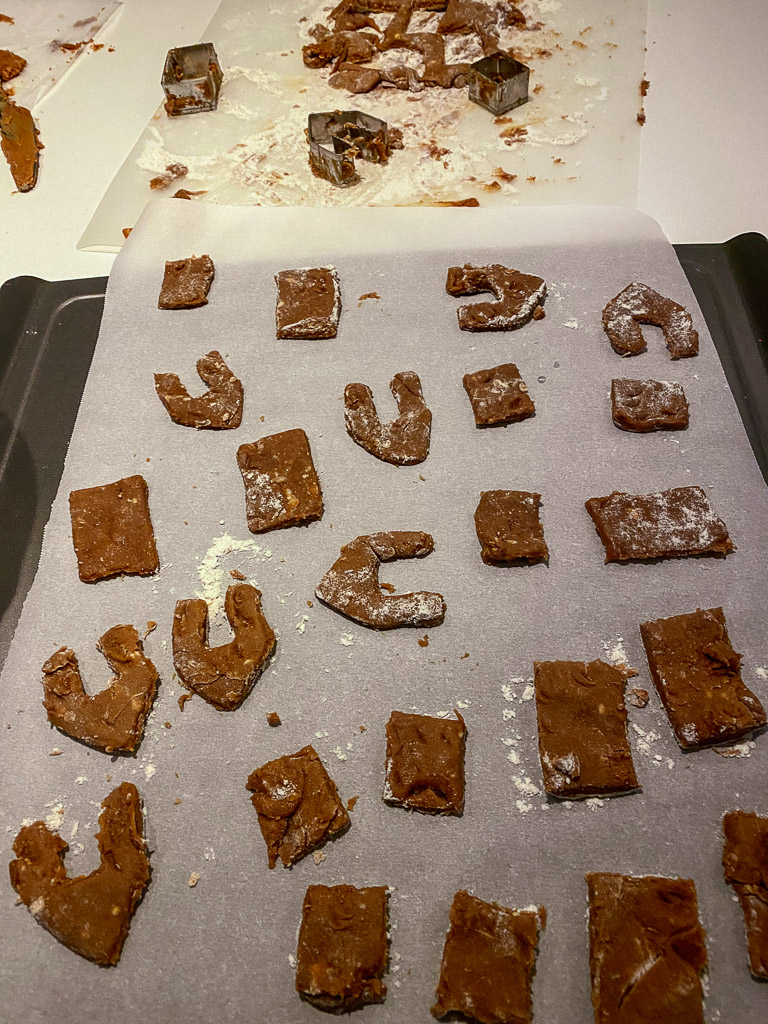 Preheat the oven to 350°F.
Remove the top sheet of parchment and cut dough with a mini-gingerbread house cutter set.
This cookie cutter set is simply essential for this project.
Place on a parchment paper lined baking sheet.
Bake for 12 minutes.
The dough will puff up in the oven, but will cool to the desired thickness.
Cool on a wire rack.
Posts on Make Every Day an Event may contain affiliate links which means we may earn a small commission on purchases at no extra cost to you. Please read our full disclosure here.
HOW TO MAKE A GINGERBREAD HOUSE
To assemble, I started with the front of the house and attached the sides.
Frosting was my friend, think of it as spackle.
To make the project even easier, I used pre-made frosting.
After piecing together all of the sides, I let them "cure" over night to become as solid as possible.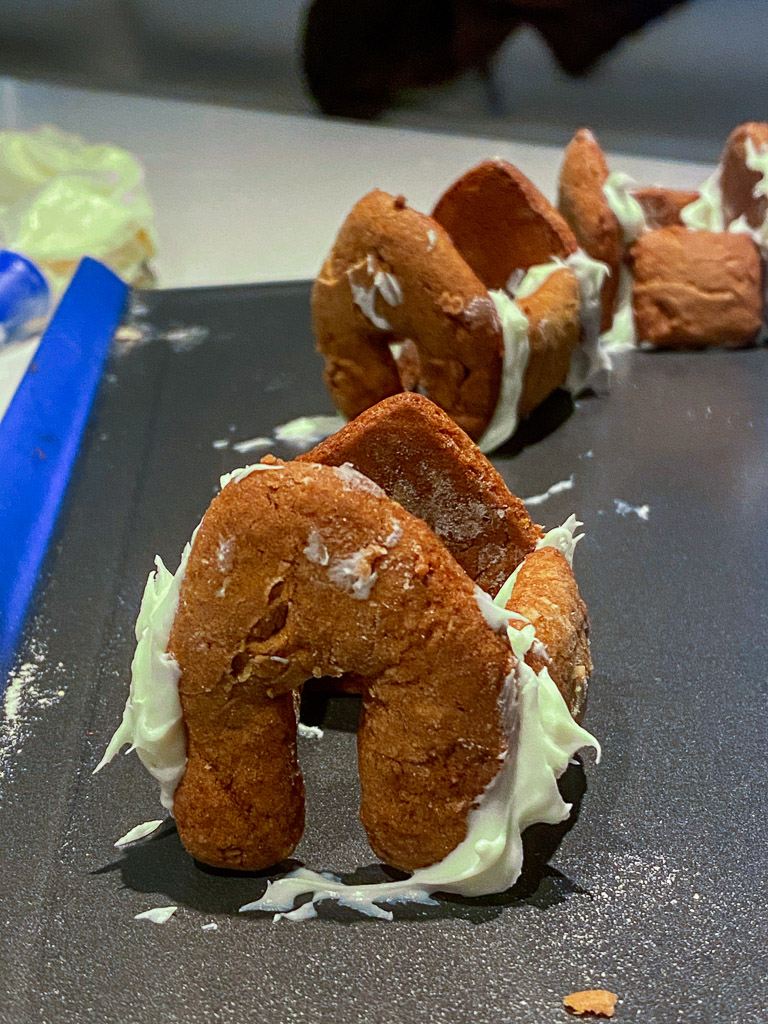 Like any home improvement project, there was a learning curve.
Also, there was some clean-up involved. I
found Q-tips and water, or wet paper towels, made removing stray icing pretty easy.
A tip I ran across was to decorate the roofs prior to putting them on the house bases.
That proved to be really smart, as it eliminated any chance of unwanted drips.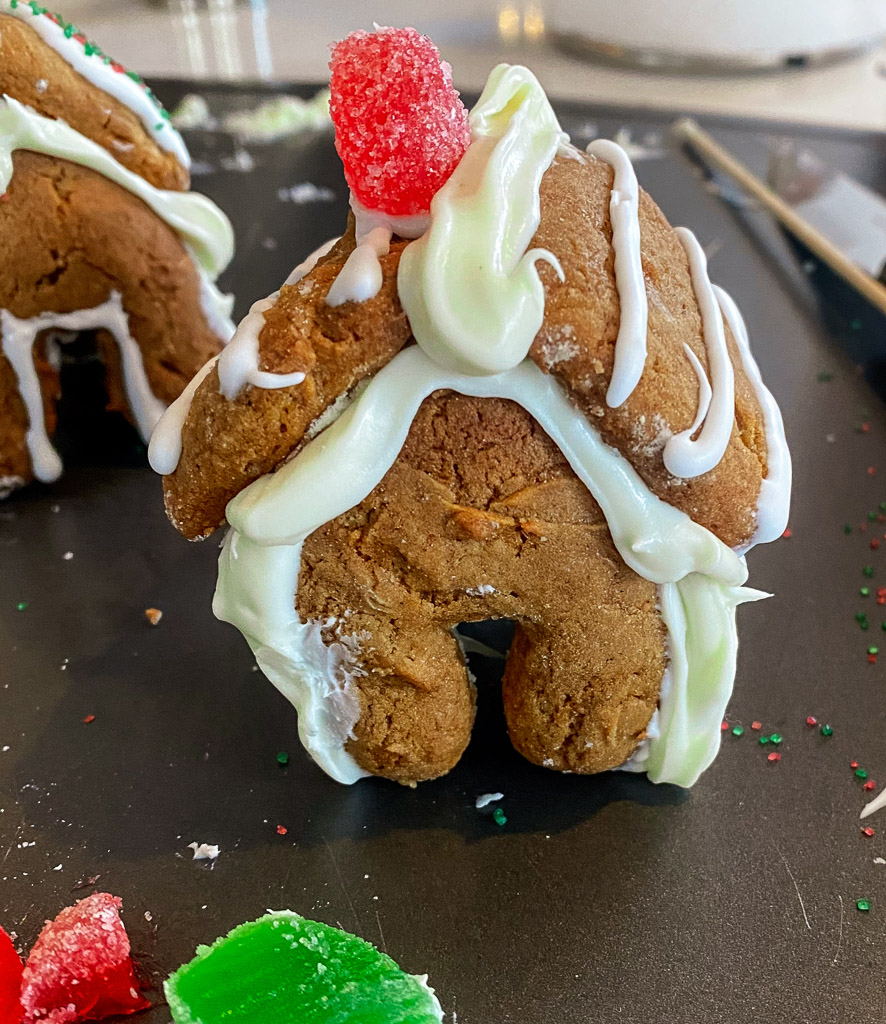 Cut gumdrops made cute chimneys.
Starlight mints and other candies can also be used as decorations.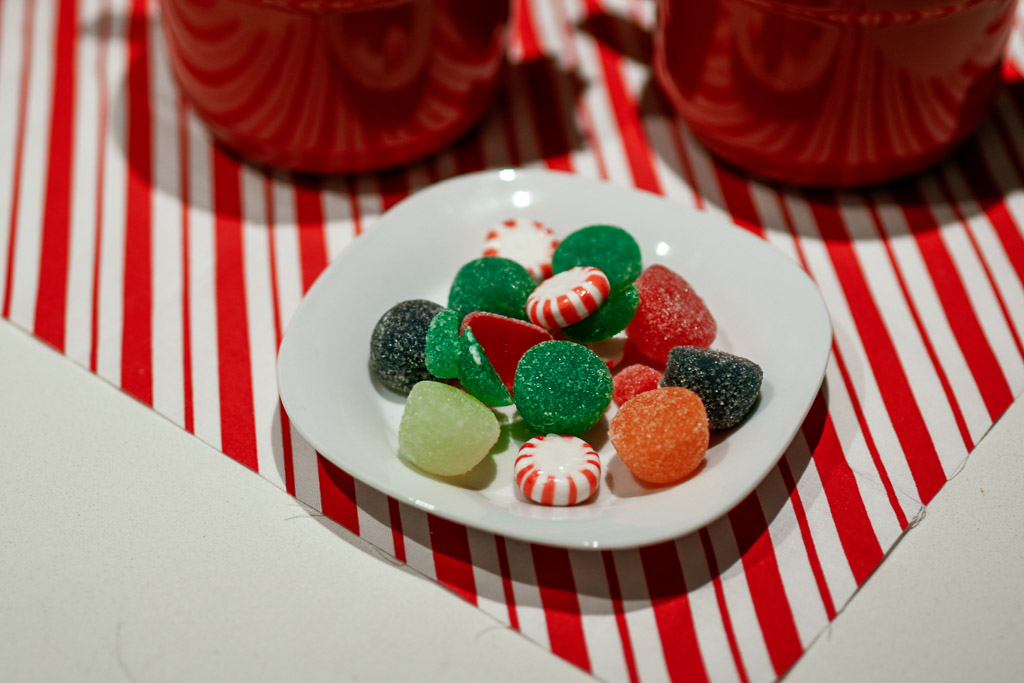 The end result is perfect to sit on the side of these red cocoa mugs.
This gingerbread house idea is truly a great addition to any holiday celebration.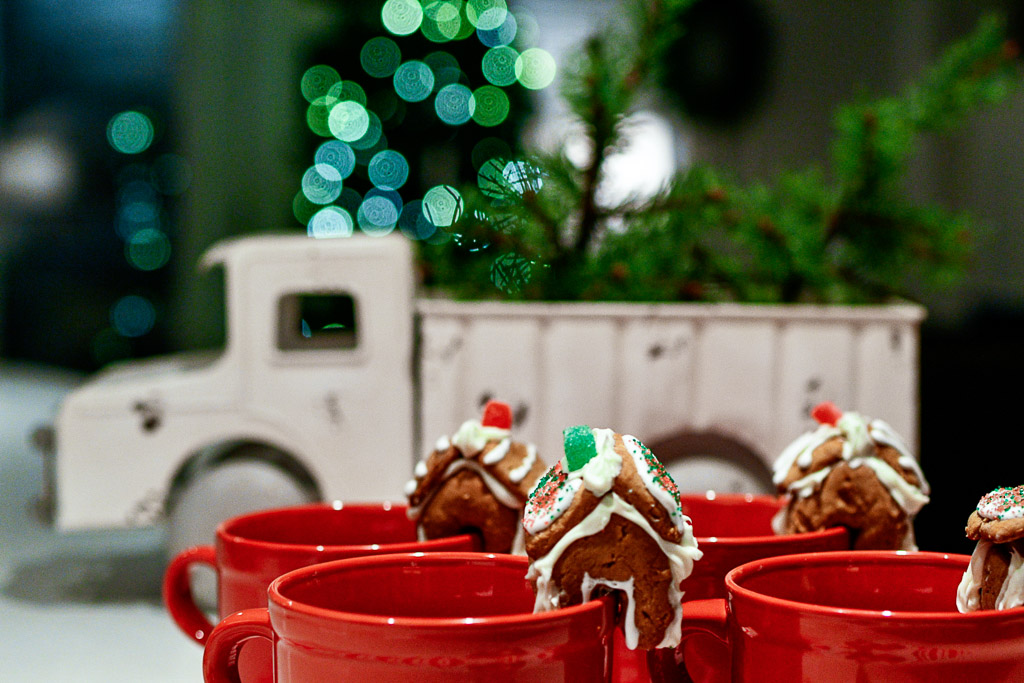 In particular, I think these mini gingerbread houses would be great for a girls' night in and are part of our Hallmark Movie Night plans!
How cute is the vintage truck in the background!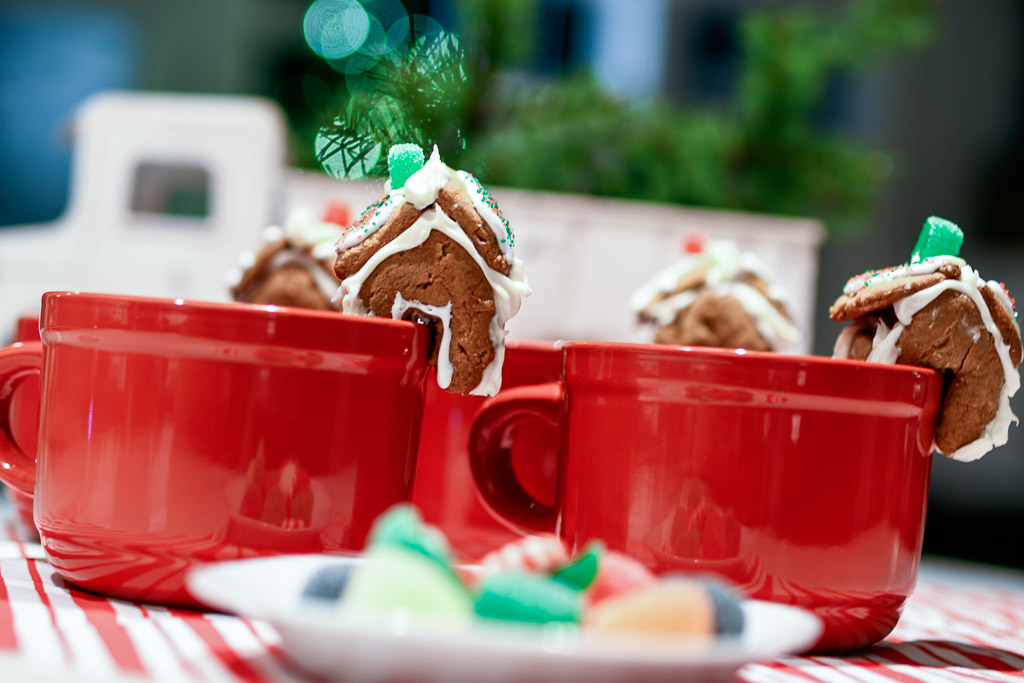 Looking for other great DIY Christmas ideas? You'll find lots of great inspiration in these posts:
This Cocktail is a Great Idea for Your Ugly Christmas Sweater Party
An Easy Adorable Christmas Dessert That Will Have You Singing "Let it Snow!"
Cue the Coziness! These Yarn Christmas Trees Add Warmth
My Favorite Christmas Cookie — So Cute! So Tasty!
Did you use these gingerbread house ideas?
Share it on Instagram with the hashtag #makeeverydayanevent and tag @makeeverydayanevent.
If you have any questions or suggestions, contact us or leave a comment!
Follow us on social media! You can find us on Instagram, Pinterest, and Facebook.