WE'RE GETTING NAUGHTY AND YOU CAN TOO! IN FACT, WE HOPE YOU'LL JOIN US!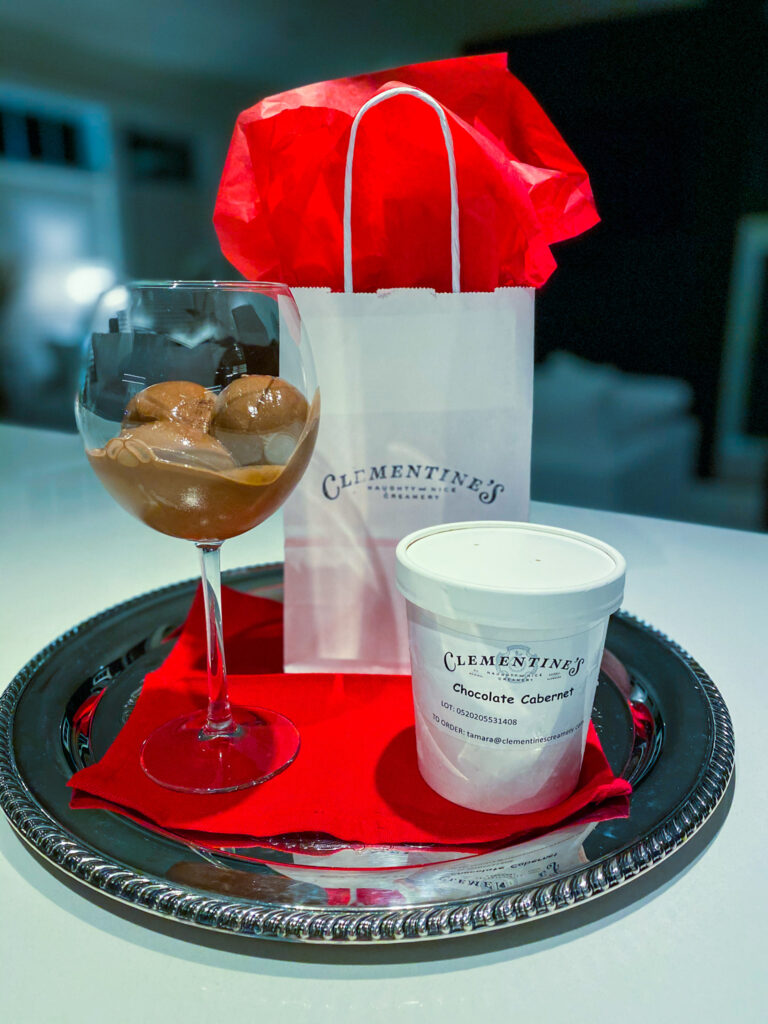 What's more decadent than chocolate ice cream? Why chocolate ice cream infused with a big, bold cabernet sauvignon. This is just one of the many "naughty" flavors available from Clementine's Naughty and Nice Creamery in St. Louis, Mo. We thought it was the perfect way to celebrate National Chocolate Ice Cream Day on June 7.
And boy were we right. Getting naughty was indeed sinfully delicious. The nice part? Clementine's has several locations in St. Louis, so for us, getting naughty has never been so easy. What's even better? They deliver nationwide, so it's easy for you to get naughty too! Or nice … but let's just admit it. That's not nearly as fun!
It's not surprising to find out that the establishment has received many national and local accolades since its founding in 2014, Including being named "Sexiest Ice Cream" in 2019 by Oprah Magazine and The O List.
We were also delighted to find out, the all-natural creamery creates each of their delicious flavors by hand and churns them in small batches. They offer a wide variety of both "nice" and "naughty" (alcohol-infused) flavors, all made from scratch. Getting naughty has never felt so good! Happy National Chocolate Ice Cream Day!