THE BEST FINDS FOR AMAZON PRIME BIG DEAL DAYS YOU DON'T WANT TO MISS!
These are the best Amazon Prime Big Deal Days finds!
We've scoured Amazon and have curated eight, must-have ideas for holiday gift giving!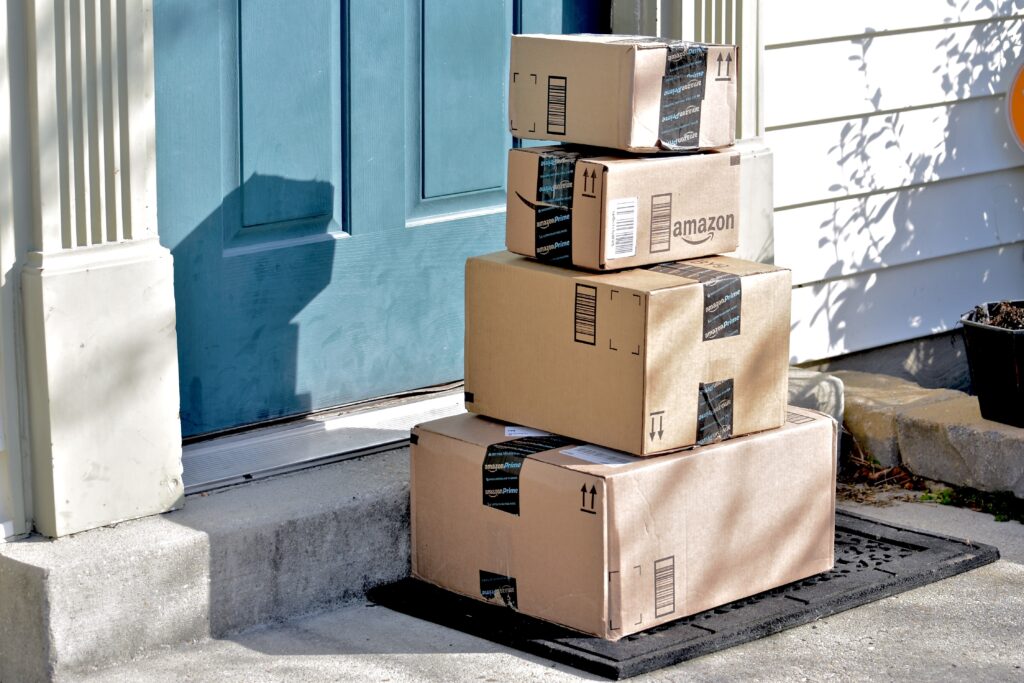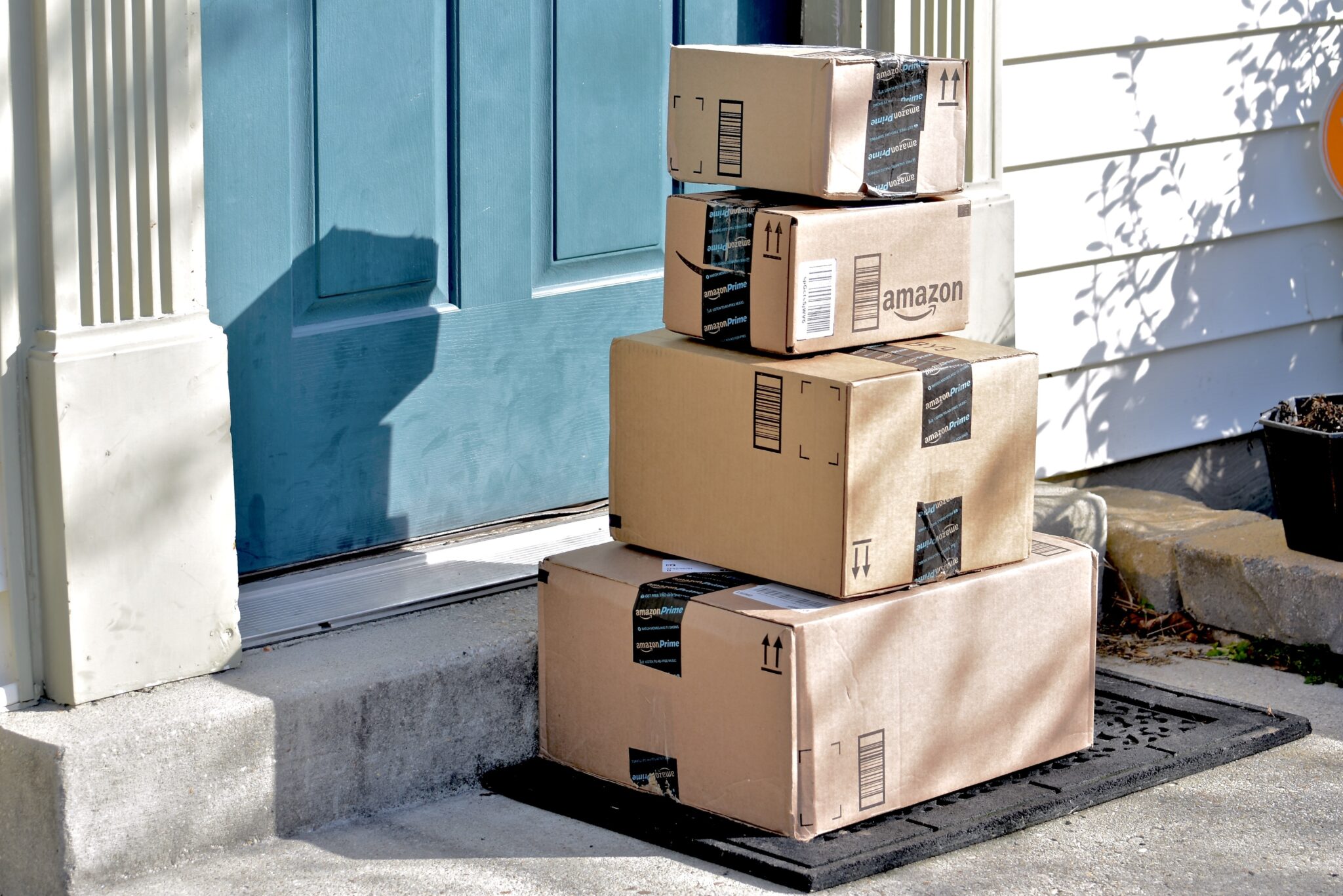 The holidays are quickly approaching. In fact, Christmas is 75 days away.
Yup. Let that sink in!
I know it seems as if we were just lighting fireworks and complaining because it was too hot and too humid to even go to the pool. But the harsh reality is, now is the time to begin (or finish) your holiday shopping.
And guess what? Amazon has recognized the situation and is actually helping us out with Prime Big Deal Days on October 10 and 11.
There are some REALLY good deals out there. I've curated my top items that are great for a wide variety of people on your gift list.
Because if you can't beat them, you might as well join them.
And these deals can't be beat.
Plus, it will feel good to be ahead of the game for once.
Although I'll somehow still be rushing around on December 23, trying to finish my holiday shopping.
Truth be told, I actually like that last minute flurry …
But the reality is I like these bargains even more!
Here are my top picks for the best finds for Amazon Prime Deal Days that you don't want to miss!
Posts on Make Every Day an Event may contain affiliate links which means we may earn a small commission on purchases at no extra cost to you. To learn more, please read our full disclosure here.
AMAZON PRIME BIG DEAL DAYS FIND ONE: THERAGUN DEEP TISSUE THERAPY MASSAGE GUN
This is the bomb! Matt got me this gun for my birthday two years ago. And it is life changing.
As you all know, I work out a lot and my muscles get pretty sore.
This massage gun is magic!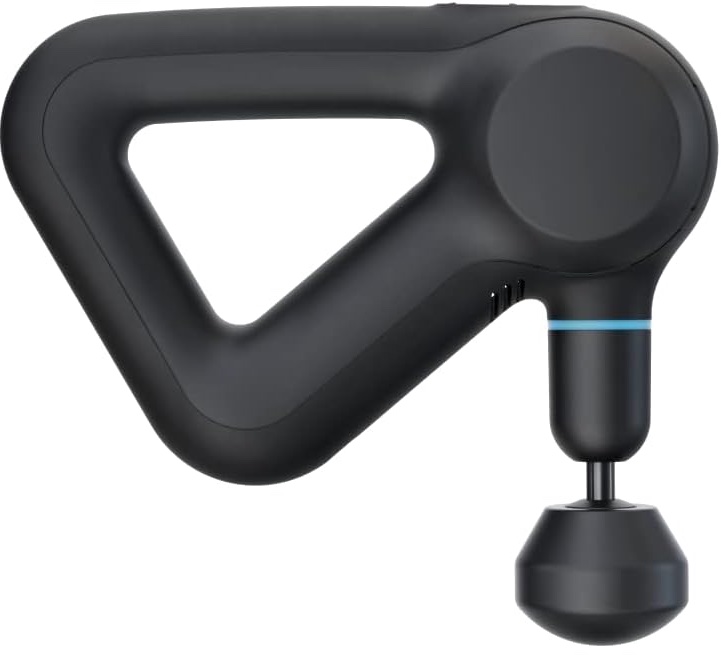 And for Amazon prime big deal days, it's 15 percent off the normal price. That's a HUGE savings. I've actually never seen this for a better price!
If there is anyone who is an athlete (or a wanna-be athlete like myself) on your list, the Theragun Deep Tissue Massage Gun is the PERFECT gift.
You won't regret it.
And you'll likely wind up borrowing it all the time, just like Matt does!
Those are definitely the best types of gifts to give, because everybody in your entire house actually wins!
AMAZON PRIME BIG DEAL DAYS FIND TWO: THERAGUN MINI MASSAGE GUN
The only bad thing about the Theragun Deep Tissue Therapy Massage Gun is the fact that it's bulky.
For the past few years, Matt has really wanted to take it on our annual ski vacation to help ease the aches and pains from a day on the slopes. He's also considered taking it on golf trips.
But it's heavy and it would take up a lot of room in his suitcase, which is already jammed with ski boots, jackets, and everything warm. Or lots of golf clubs.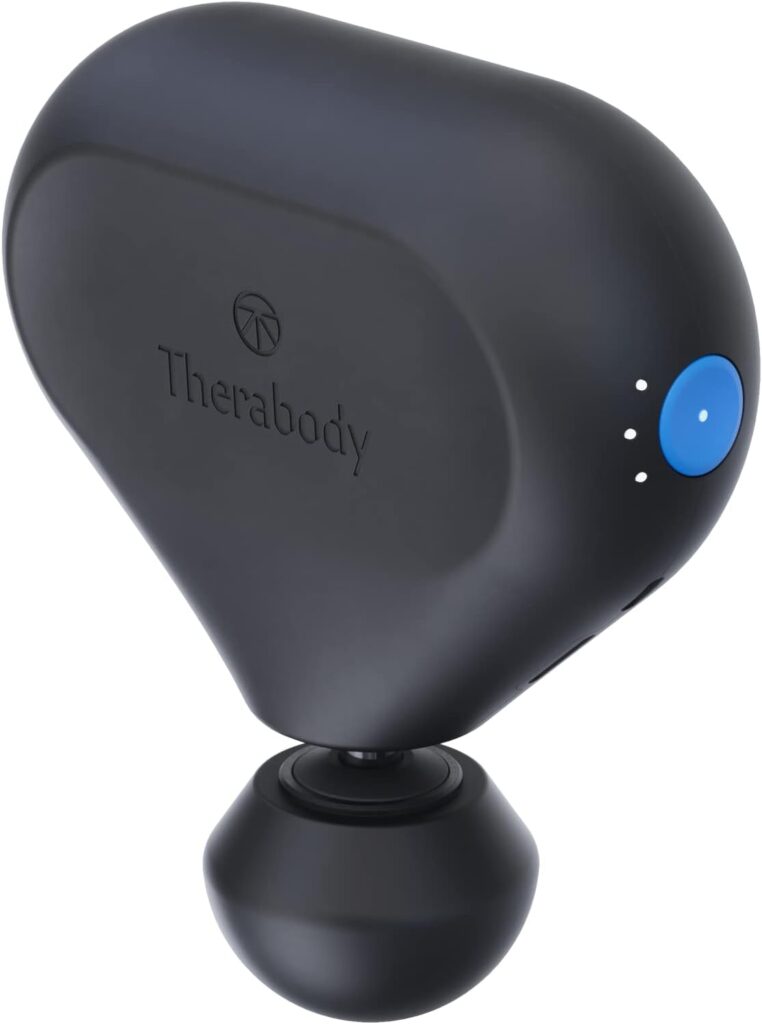 But this mini Theragun massage gun is the perfect solution.
And it's available for Amazon prime big deal days at 15 percent off as well.
I know what I'm getting Matt this year! And I'm getting a great bargain too! Yay!
AMAZON PRIME BIG DEAL DAYS FIND THREE: CRICUT MAKER BUNDLE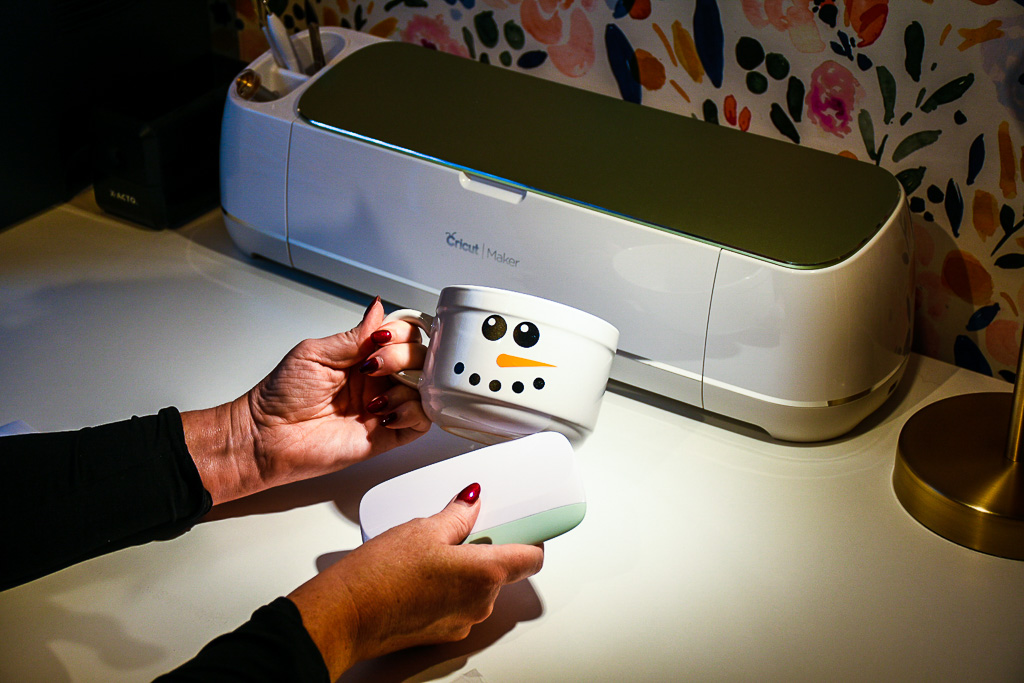 At the beginning of quarantine, I took the leap and purchased a Cricut Maker. And I've never regretted it.
Except today, when I realize this "can help you do almost anything" maker is a whopping 30 percent off for Amazon Prime Big Deal Days.
That's one third off of the regular price!
If there is anyone who is crafty on your gift list (or your "gift to yourself list" … there's no shame here!), you'll be the super hero of holiday gift giving when they unwrap this awesome present on Christmas morning.
Plus the bundle comes with EVERYTHING you need to get started!
From monograms on everything, to custom tees, to personalized glasses, and these adorable snow man mugs, there is truly so many creative projects you can complete with this Cricut Maker.
Just imagine all the gifts you'll get in return!
AMAZON PRIME BIG DEAL DAYS FIND FOUR: LE CREUSET DUTCH OVEN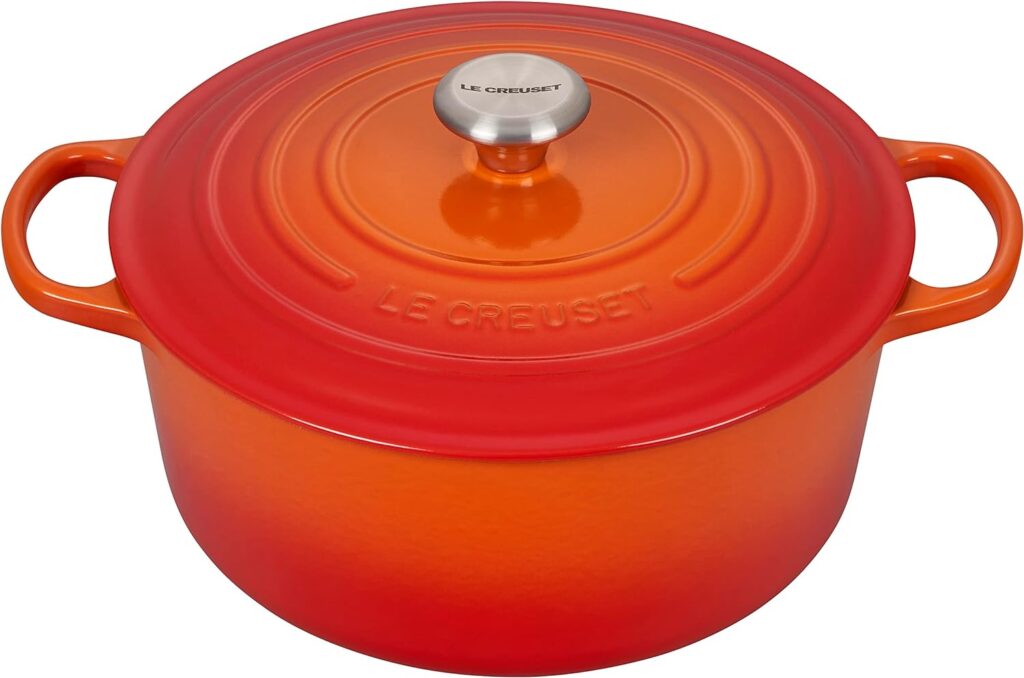 It's the pot that everyone wants. It makes a statement on the stove whether it's cooking up a scrumptious dinner or just sitting there looking pretty.
The Le Creuset Enameled Cast Iron Signature Round Dutch Oven is the perfect gift for every cook on your list. Or for those who just want something pretty on their stove.
And it's even prettier at 20 percent off.
Yup.
This classic cookware is available at deep discount for Amazon Prime Big Deal Days. And it's available in ALL the colors.
AMAZON PRIME BIG DEAL DAYS FIND FIVE: UGG WOMEN'S SLIPPERS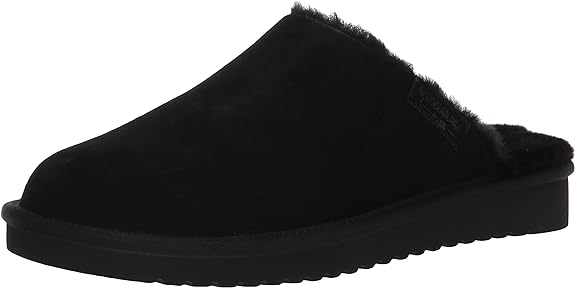 I love these slippers.
Why?
Well … they provide support for my feet even as I'm lounging around the house.
If you have someone on your gift list that works out like I do, they are going to LOVE these slippers.
Unfortunately, if I'm not careful, I tend to find myself with plantar fasciitis.
Hanging out barefoot at home tends to really aggravate it. I discovered these awesome slippers two years ago.
Going barefoot all the time during quarantine and running on the pavement really did a number on my feet.
They were a Christmas gift to myself and I'm so glad I indulged.
My feet have thanked me every time I put them on. I even make room for them in my suitcase when we go out of town.
And if the thought of happy feet isn't enticing enough, let me tell you how cozy they make your feet feel.
Did I mention they're currently discounted 15 percent? You (and surely someone on your gift list) need these slippers!
FIND SIX: PINA PRO CORDLESS LED TABLE LAMP
I've previously written about these fabulous lamps.
If you haven't discovered how fantastic they are, you should. And then, you should spread the joy throughout your holiday gift list.
These lamps are simply AMAZING.
They are perfect for outdoor entertaining, and you'll even find some spots for them indoors as well.
They keep a charge for more than eight hours, are dimmable and are so compact, they hardly take up any room on the table.
But you'll be shocked at the amount of light they provide.
These little lamps are at the top of my gift giving list for the second year in a row.
You (and all your lucky gift-giving recipients) will love them!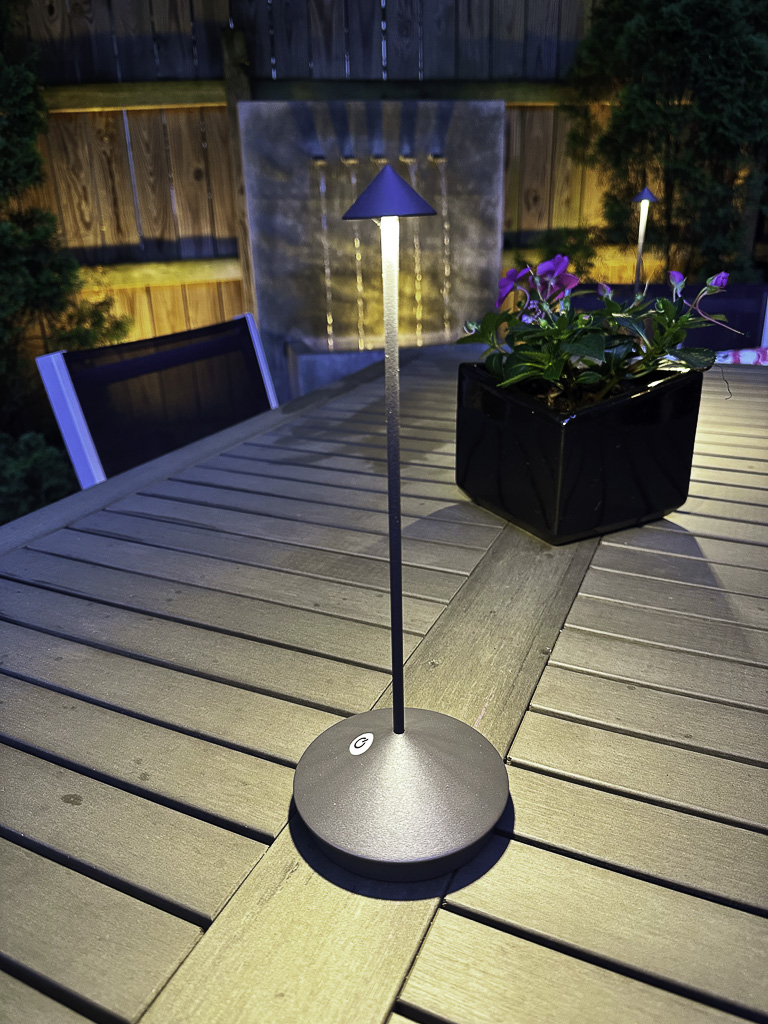 AMAZON PRIME BIG DEAL DAYS FIND SEVEN: APPLE AIRPODS
I have to admit, originally I was not crazy about the idea of AirPods. I didn't really see their value.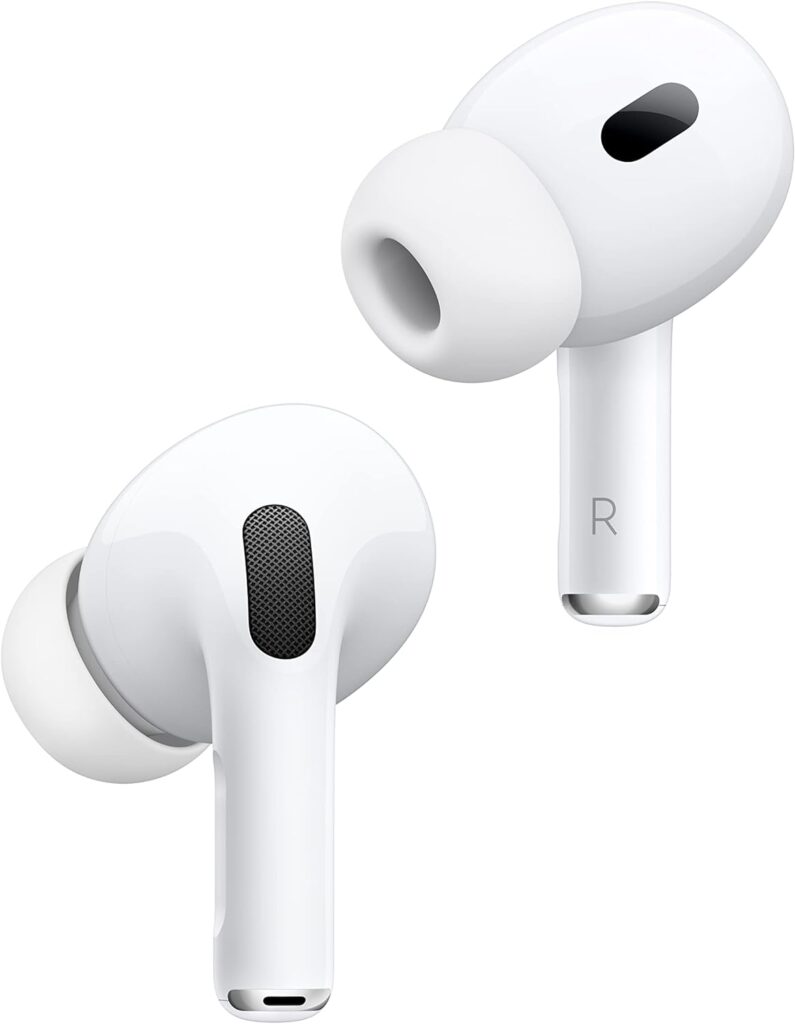 Until I got them as a gift. Now, I can't live without them.
They are the best ear phones I've ever experienced. Perfect for working out, podcasts, phone calls, and an essential item for travel. Plus, they are a great gift.
What's even better?
These Apple AirPods are 24 percent off during Amazon Prime Big Deal Days.
When is the last time you've gotten almost 1/4 off the price of anything Apple? Probably never.
Until today.
I'm actually going to buy a spare pair of these AirPods at this tremendously low price for myself. And likely a few other lucky people on my holiday gift list!
AMAZON PRIME BIG DEAL DAYS FIND EIGHT: RAINSHOWER SHOWER HEAD
Yes. It's a bit of an unusual gift. And it's definitely not typically listed at the top of everyone's gift list …

But it should be!
Because it's a gift that will truly be appreciated. Every. Single. Day.
We splurged and bought one of these rainshower shower heads for ourselves this past summer.
Can I be honest with you? It's magical.
It will turn your ordinary shower into the rain shower of your dreams, without having to put up with weeks of renovation and teams of plumbers at your house! And at a fraction of the cost.
For Amazon Prime Big Deal Days, this shower head is a fraction of it's original cost. What's that fraction? It's 16 percent off of the normal price and by my math, that's almost 1/5!.
Did you enjoy these curated Amazon Prime Big Deal Days ideas? Here are some additional creative ideas you'll want to explore:
The Best Outdoor Patio Lighting Ideas
The Best Outdoor Halloween Decor Ideas
Last Minute Ideas for the Best Halloween Ever!
If you have any questions or suggestions, contact us or leave a comment!
Follow us on social media! You can find us on Instagram, Pinterest, and Facebook.