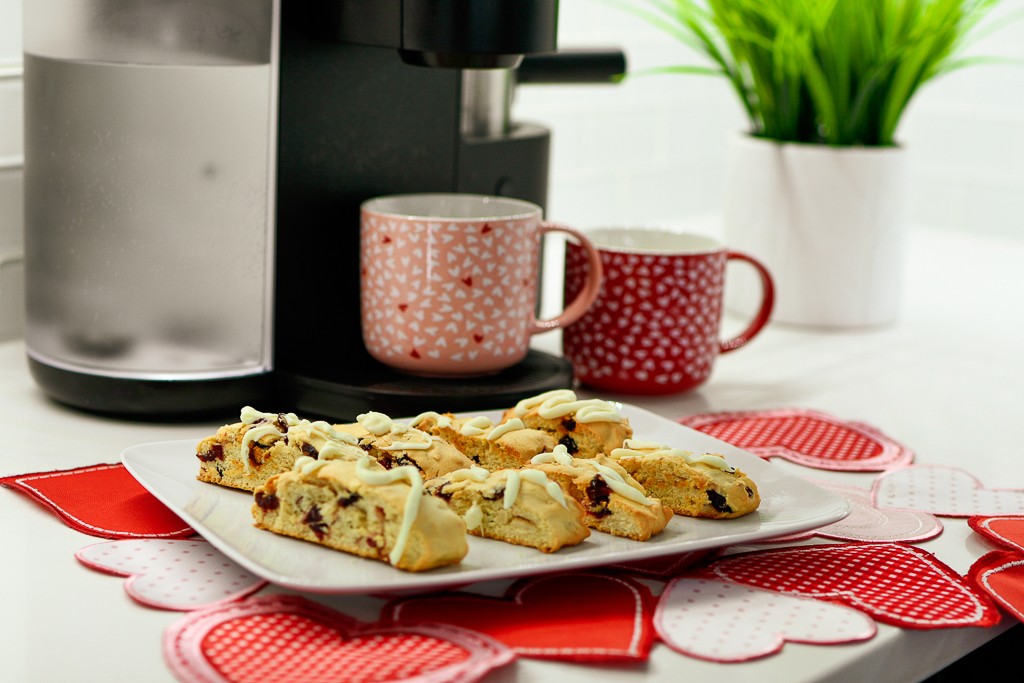 This is hands down the best cranberry biscotti recipe. It was an essential element of our celebration of Gourmet Coffee Day on January 18. Because nothing goes better with a warm cup of coffee than homemade biscotti. And I have to admit, I was a bit hesitant at first to attempt this recipe. For some reason, I wasn't sure I had the baking chops to make a truly great biscotti. But, boy was I wrong. This recipe was really easy and really, really terrific. I hope you enjoy it as much as we did!
CRANBERRY WHITE CHOCOLATE BISCOTTI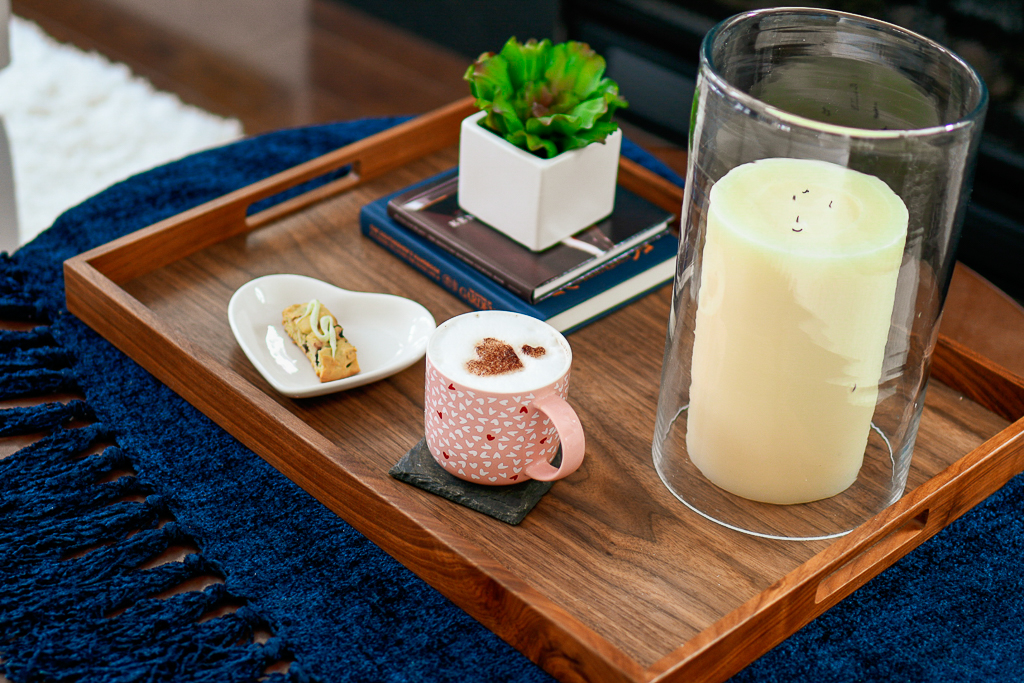 ⅓ cup unsalted butter
⅔ cup sugar
1 ½ teaspoons baking powder
¼ teaspoon salt
2 cups flour
2 eggs
1 teaspoon vanilla
¼ teaspoon almond extract
⅓ cup slivered almonds
½ cup dried cranberries
White chocolate chips (to melt and drizzle)
Preheat oven to 350°F. Line baking sheet with parchment paper.
Combine butter, sugar, baking powder and salt, until light and fluffy.Add eggs and vanilla, mix well. Add in flour a little at a time until incorporated. Fold in almonds and cranberries.
Divide dough in half and form each half into a 10″x2″ rectangle. Place on a parchment lined pan. Bake 25 minutes or until golden.
Remove from the oven and cool 10-15 minutes. Slice on an angle into 1″ slices and lay flat on the baking sheet.
Bake an additional 10-15 minutes or until browned. Remove from the oven and cool completely on wire rack. Once completely cooled drizzle with melted white chocolate. (Recipe courtesy: Spend with Pennies)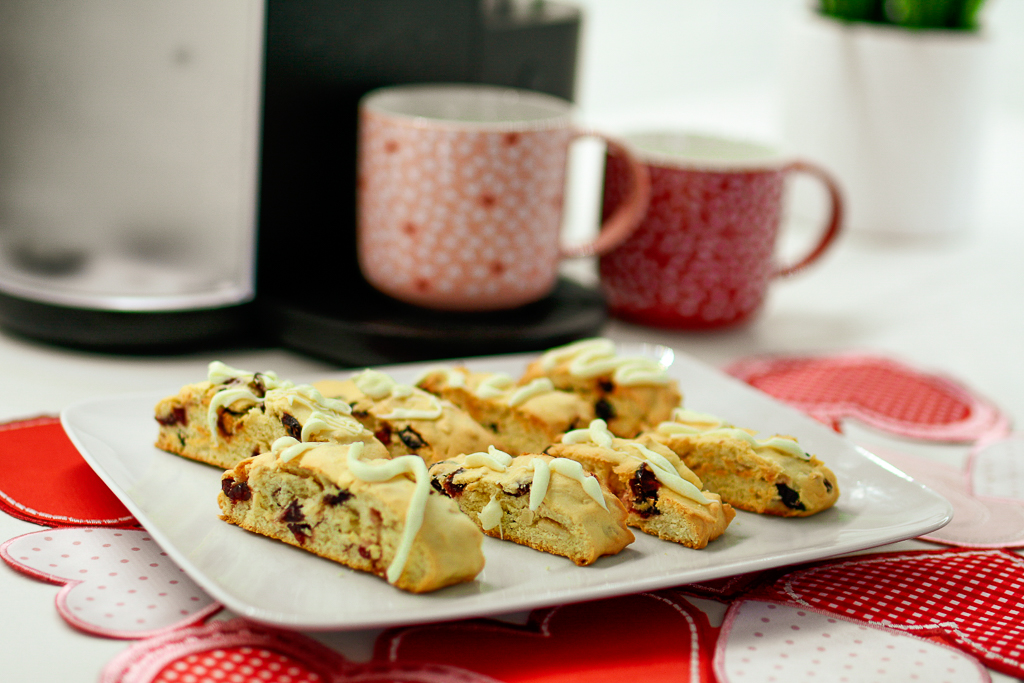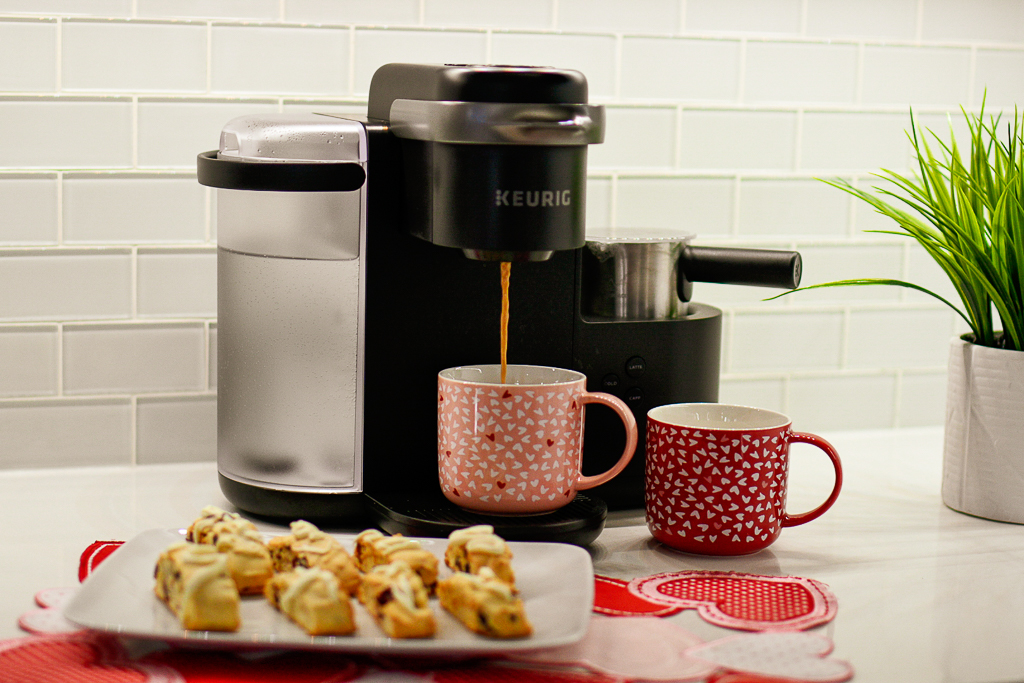 Did you try this idea? Share it on Instagram with the hashtag #makeeverydayanevent and tag @makeeverydayanevent! Looking for other Valentine's Day ideas? Check out these heart-shaped, homemade hand pies!