CUTE PICNIC IDEAS THAT MAKE OUTDOOR FUN EASY!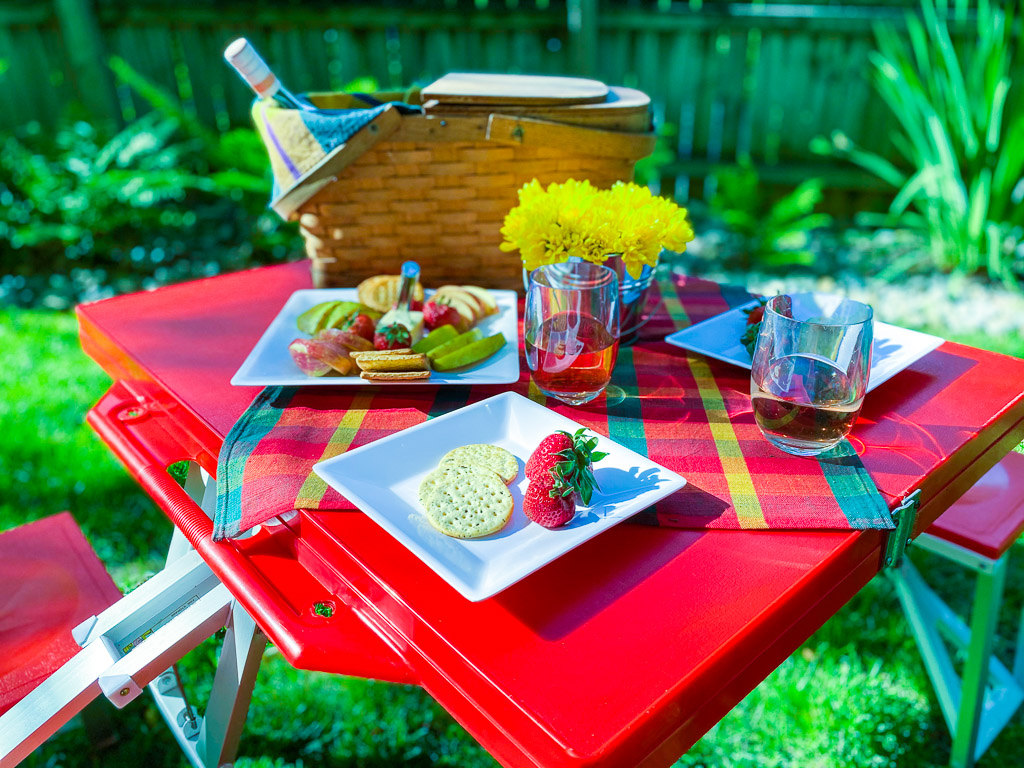 We're sharing three cute picnic ideas that are certain to make your outdoor dining even more fun. Because now is the perfect time for a picnic! Let's face it, we've been cooped up for a long time. And eating outside is just more fun! Why … ? I really have no idea what the secret truly is, but it's definitely a hard and fast rule. Dining al fresco is simply the best! And apparently people have thought this for centuries. Picnics have been around since the Middle Ages, but became widely popular during the Victorian Era, according to the History Channel. Keep reading as we share our top three cute picnic ideas.
Apparently the etiquette rules for picnics during that period of time were dictated by "Mrs. Beeton's Book of Household Management." And wow. Were they much, much different than today. Mrs. Beeton detailed how to hold a picnic for 40 people, which was considered an average number of guests. That's a lot of people!
The suggested menu included, "cold roast beef, four meat pies, four roast chickens, two roast ducks, four dozen cheesecakes and one large cold plum pudding." Good grief. In addition, "to quench the picnickers' thirst, three dozen quart bottles of beer were on the menu, as well as claret, sherry and brandy." Wow. Mrs. Beeton certainly knew how to throw quite the bash!
These days, we'd suggest a less elaborate production and definitely fewer guests. It's the dog-days of summer and there's no reason to get stressed. We think you may also want to consider a bit of a lighter menu (48 cheesecakes in addition to two ducks seems a bit much). And we'd definitely recommend swapping out the 36 bottles of beer for just one (or two) bottles of a good, chilled wine. In honor of International Picnic Day on June 18, we're sharing a few of the cute picnic ideas that we love and we hope you will put them to good use as well!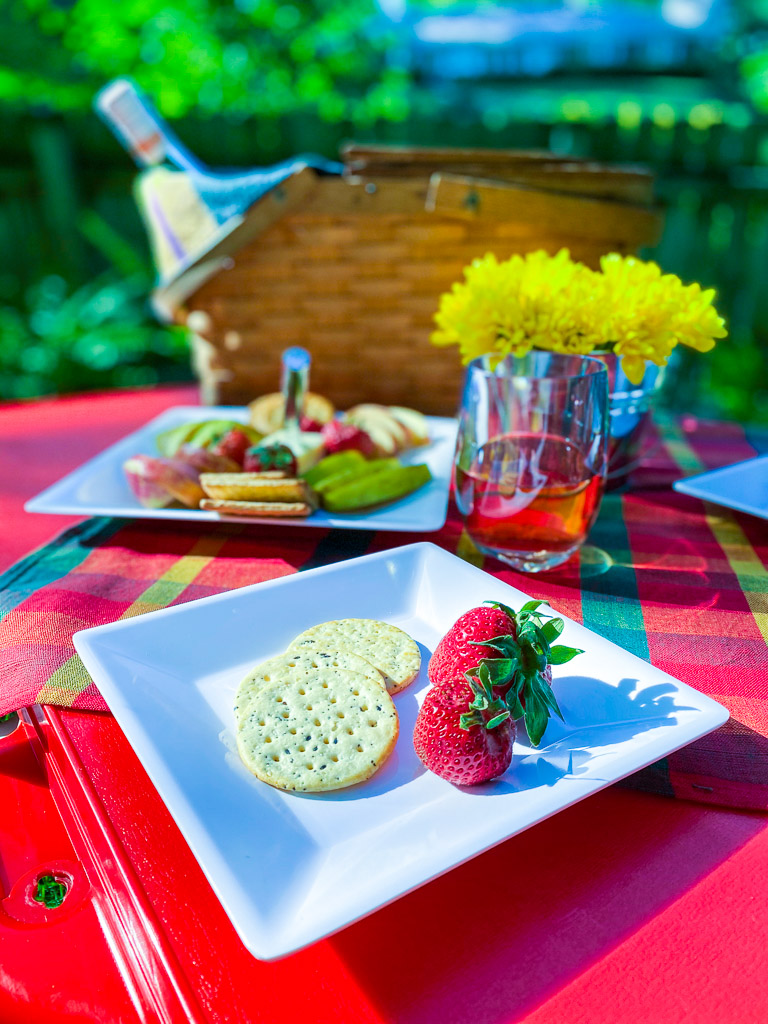 THERE IS NO SUBSTITUTE … YOU NEED A TRADITIONAL PICNIC BASKET!
You can spend a small fortune on coolers these days. But for this outing, please don't. We're celebrating the picnic, so we suggest bringing a cute, traditional picnic basket! The shape of the picnic basket is iconic and certainly unmistakable. In addition, we love the history and tradition it evokes.
"Woven baskets have been used to port food from the very earliest times forward," Lynne Oliver, of Food Timeline, said in a recent interview. "The reason is they are light, they are sturdy, they are easily adapted for specific purposes. The largest ones seem to resemble trunks, and that might be where we get the picnic hamper from."
Our basket is vintage and belonged to Matt's mom. But we found some adorable options that are classic and perfect for a traditional picnic.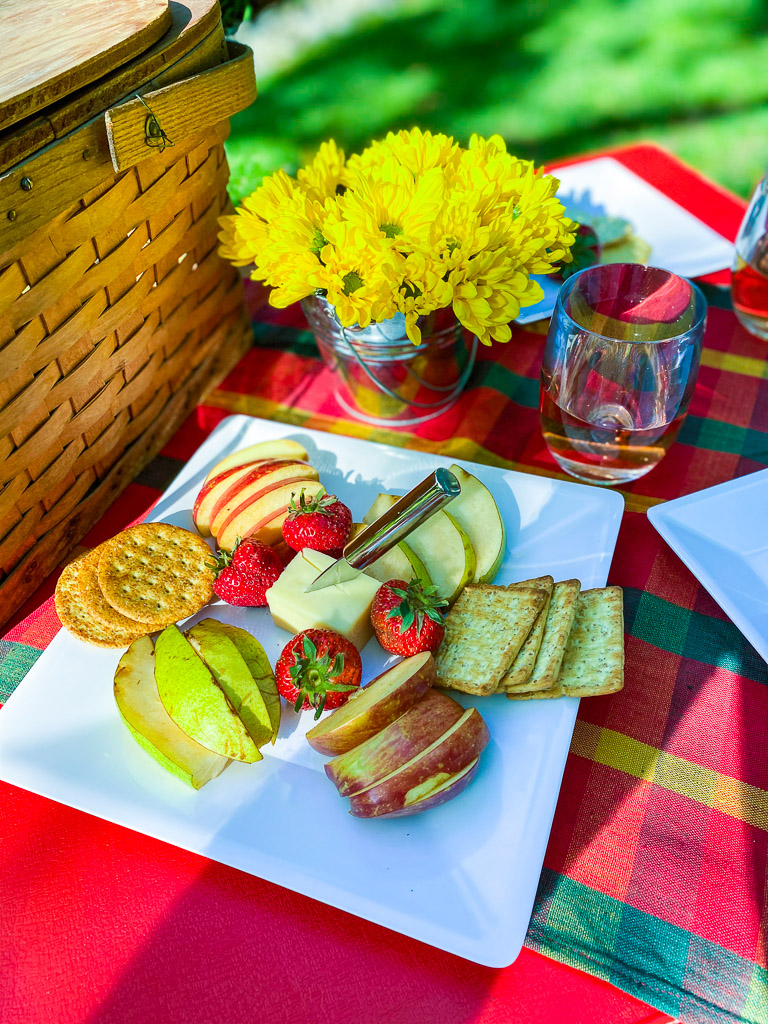 Now that you've got the basket, you'll need to pack some other essentials to bring along with you, this include tableware. We like the acrylic variety that can be reused. For our picnic, we chose these cute square white plates and stemless, acrylic wine glasses. There are almost 90 days of summer. You're certain to go on more than one picnic! You'll use these items time and again!
DON'T JUST PACK YOUR BASKET, PACK YOUR TABLE (AND YOUR SEATS) AS WELL!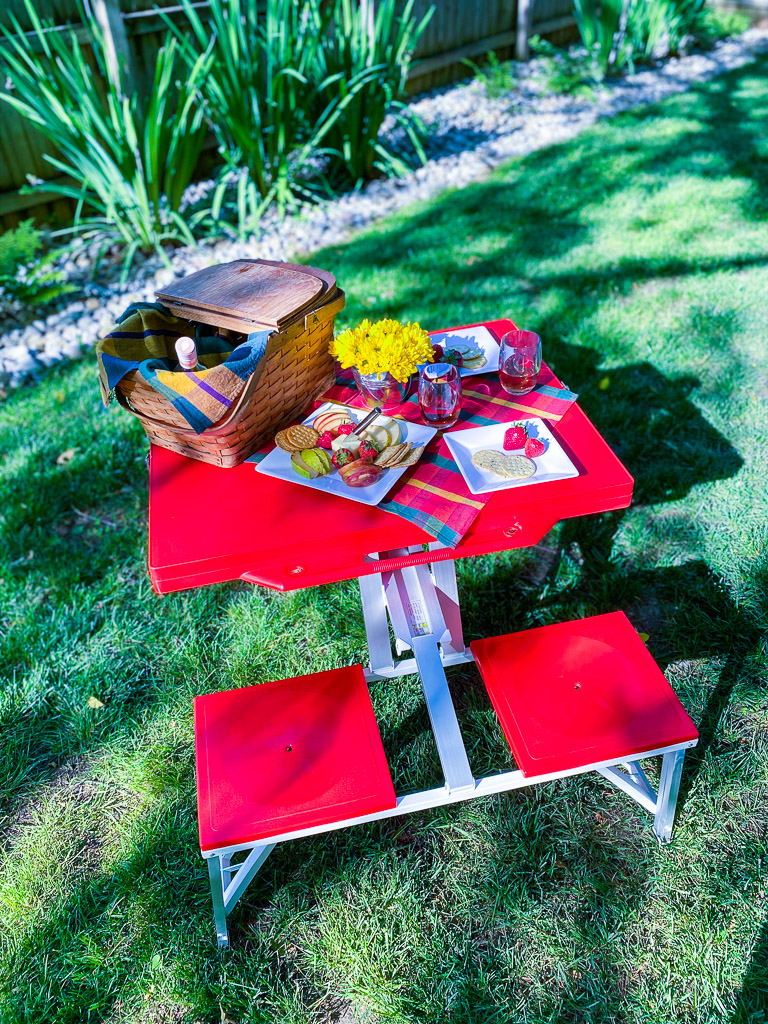 We just can't get over how adorable this portable picnic table with bench seating is … ! It's perfect for a wide variety of outdoor activities including picnics, outdoor concerts, tailgating, trips to the beach, or just chilling in the backyard. Did we forget to mention how simple it is to set up and tear down? Plus it has a built-in handle, which makes it super easy to transport. It's the perfect addition to our picnic setting. Here are some other great options as well:
WHAT'S LEFT? JUST SOME GOOD FOOD AND GREAT WINE!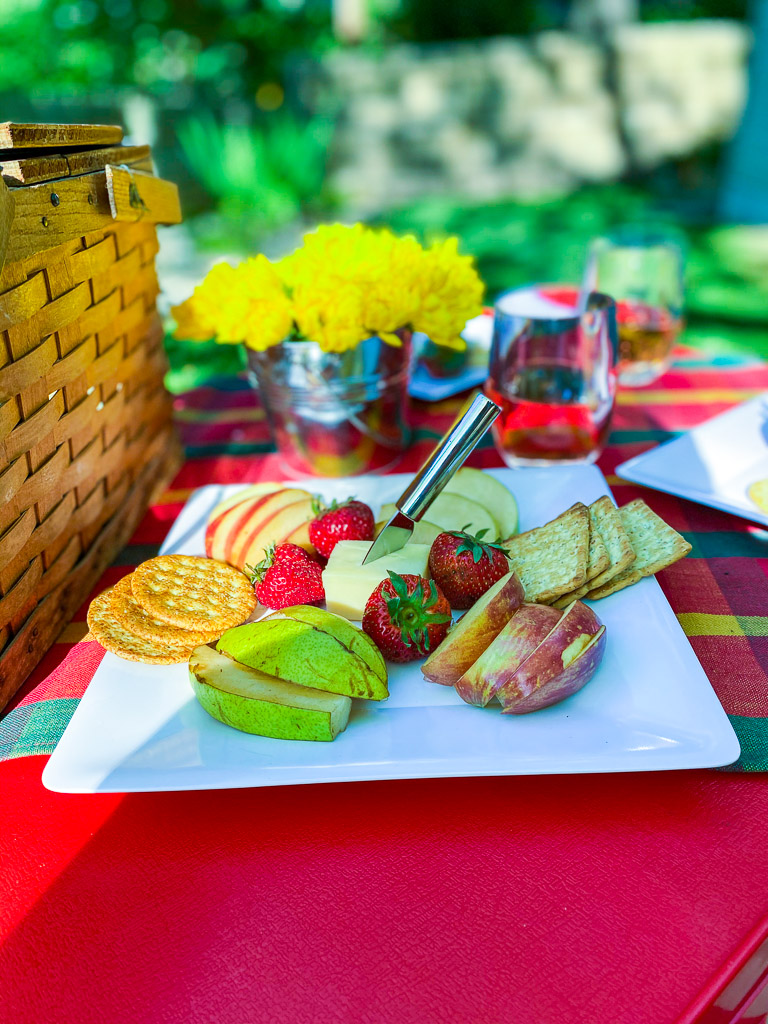 We like to keep the menu light when it comes to a picnic. Traditionally, it's an afternoon activity for us that falls between lunch and dinner. With that in mind, our menu typically consists of a few good cheeses, gourmet crackers and some delicious fruits like grapes, apples and pears.
But the joy of the picnic is simply being outdoors, enjoying the sunshine and soaking in a beautiful summer day. There's no reason to stress yourself when it comes to preparing food for the occasion.
In fact, we've done some of the work for you. Here are "30 Easy & Portable Picnic Recipes For Your Woven Wood Basket" courtesy of Bon Appetit. In addition, we've found a great resource to help you pick the perfect wine for this occasion, with this list of 25 value price picnic wines. Whatever food and libations you choose, you're sure to have a memorable afternoon … one that Victorian-era party maven, Mrs. Beeton, would even approve! Enjoy!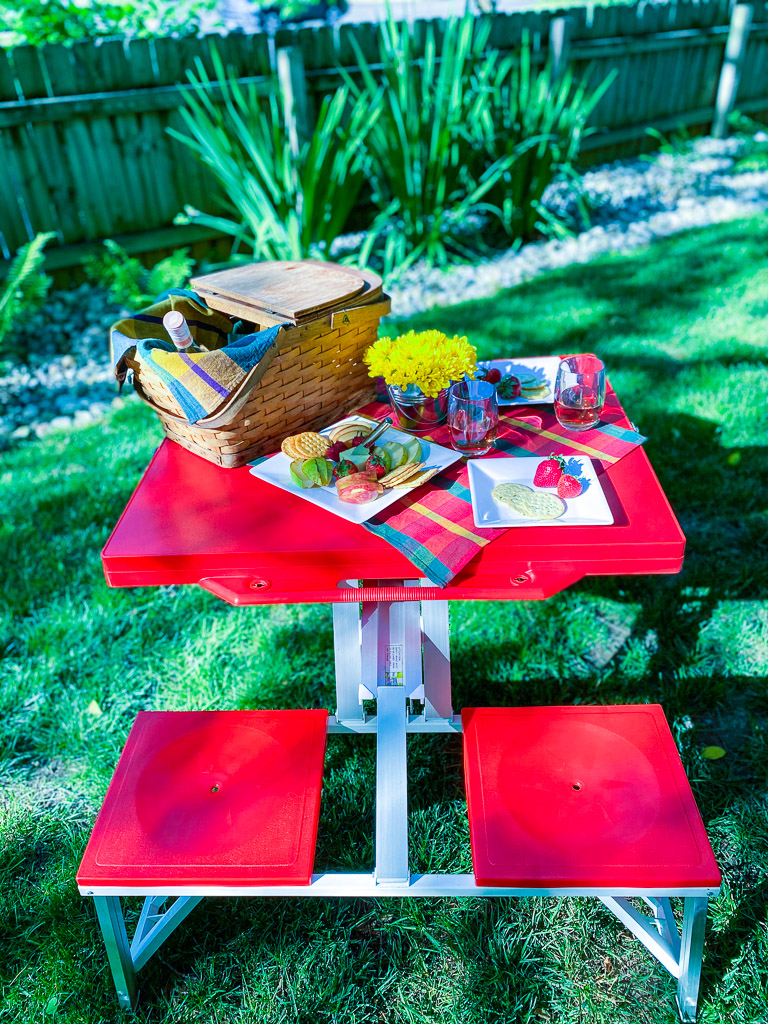 Did you try this idea? Share it on Instagram with the hashtag #makeeverydayanevent and tag @makeeverydayanevent! Looking for some summer cocktail recipes that are perfect for an outdoor picnic? Discover The Best Rose Cocktail Recipes.